loading...
Search
1,698 RESULTS FOR BRIGHT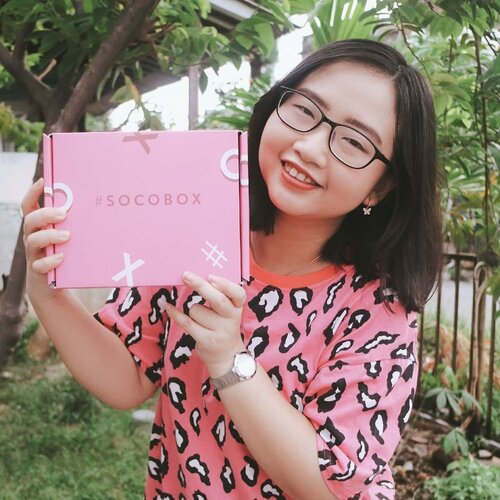 🍂 ᒍᗩᑎᑌᗩᖇI 22, 2020
.
Masih inget sama SOCO BOX
#BESTOF2019
@sociolla yang pernah aku share di IG Story? Sekarang, aku up juga nih di IG Feed dan sekalian mau kasi tahu mana yang jadi favorit aku ❤️ Simak yuk!
.
✨ 𝚂𝙾𝙲𝙸𝙾𝙻𝙻𝙰'𝚂 𝙱𝙴𝚂𝚃 𝙾𝙵 𝟸𝟶𝟷𝟿 ✨
.
• 𝐒𝐄𝐂𝐑𝐄𝐓 𝐊𝐄𝐘 @secretkey_idn - Starting Treatment Essence Rose Edition
• 𝐁𝐈𝐎𝐃𝐄𝐑𝐌𝐀 @bioderma_indonesia - Sensibio H2O
• 𝐂𝐈𝐓𝐑𝐀 @cantikcitra - Fresh Glow Multifunction Gel Aloe Bright UV
• 𝐌𝐄𝐃𝐈𝐇𝐄𝐀𝐋 @mediheal_idn - I.P.I Lightmax Ampoule Mask
• 𝐑𝐀𝐈𝐊𝐔 @raikubeauty - Brightening Serum
.
Banyak banget kan? Seneng aku tuh karena artinya stock skincare ku makin banyak juga. Nah, yang jadi favorit ku adalah Raiku Brightening Serum & Secret Key Starting Treatment Essence. Serum nya Raiku punya packaging baru yg pastinya lebih travel friendly. Sedangkan, Essence nya Secret Key emang bagus dan cepat meresap di kulit 💖 .
.
.
#AforAlinda
#Alindaaa29
#Alinda
#SOCOID
#SOCOBOX
#BESTOF2019
#Sociolla
#BeautyJournal
#BestSkincare
#ClozetteID
#BloggerSemarang
#VloggerSemarang

+ View more details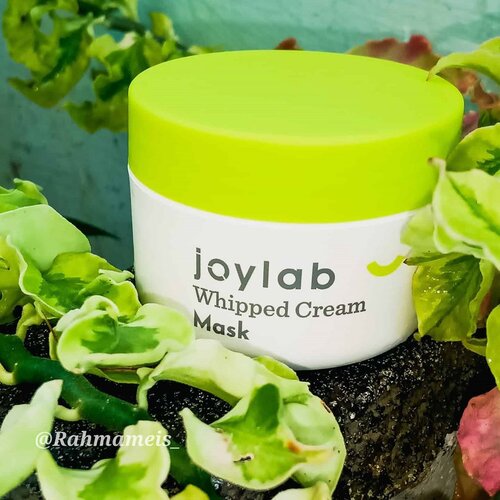 #reviews
JOYLAB "Whipped Cream Mask"....After using 2 to 4 times I can only review this mask. Cream with a mild formula that contains Marshmallow Root Extract and Vitamin C that can release your natural bright skin color. Formulated with Vitamin B3 which is useful to prevent mineral deficiencies while smoothing the texture of facial skin. A gentle and smooth formula for all types of facial skin...💦TEXTURE AND SCENT: In terms of texture, this mask has a creamy texture and is like a whipped shake to make a cake 😂 It smells like baby powder. Very soft, and the one I like the light pink mask 😍...📦 PACKAGING: In terms of packing this mask is stored in a small plastic container and cute 50 ml. Although in terms of small packets, but this mask turned out to be a lot and dense...🍁Review: I wear this mask in 2 weeks and I feel a good change, after wearing this mask the skin becomes smoother and radiant because it contains marshmallow Root extract which pushes the skin so it makes the skin glow. And with the addition of vit c and vit B3 to improve skin texture. This mask is very soft and suits all skin types...INGREDIENTS: Aqua (Water), Glycerin, Triglyceride caprilate / capric, Propanediol, Glyceryl stearate SE, Polysorbate 60, Sorbitan stearate, Titanium dioxide, Glyceryl stearate, PEG-100 stearate, Cetyl alcohol, Dimethicone, Phenoxyethanol, Sodium stearlacolymer, Sodium stoylacolymer Niacinamide, Perfume (Fragrant), 3-o-Ethyl ascorbic acid, Benzotriazolyl dodecyl p-cresol, Disodium EDTA, Xanthan gum, Silica, Althaea officinalis root extract, Potassium sorbate, Sodium benzoate, CI 17200 (Red 33), CI 42090 (CI 42090 (C) Blue 1)...Attention: The above review is based on my experience, and the results depend on each of your skin.. How about you? Attracted to try it ???...🌟 Rate: 4/5...*Gifted*
+ View more details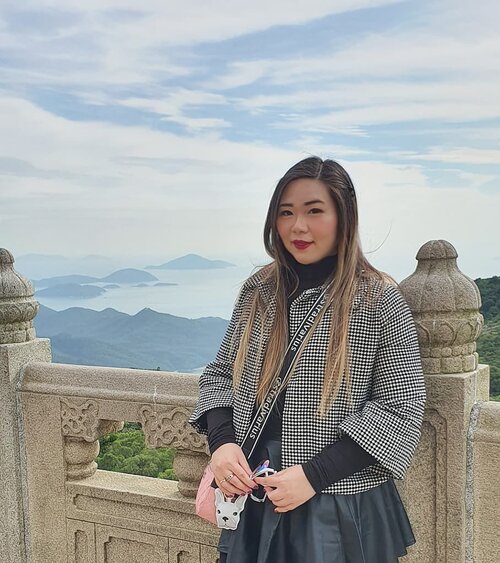 + View more details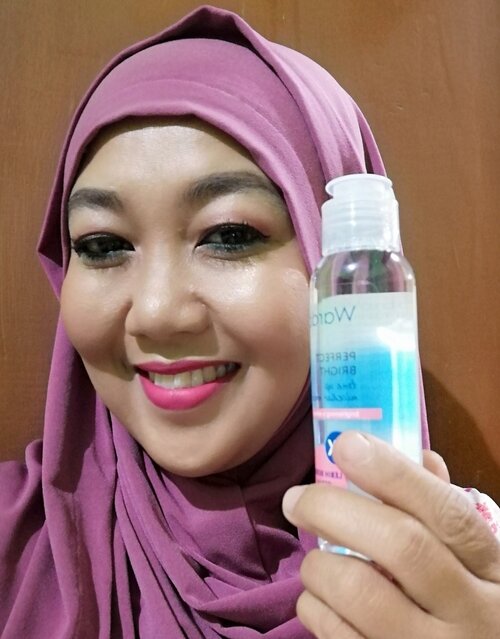 Wardah Tone Up Micellar WaterWardah Ferfect Bright Tone Up Micellar Water cocok untuk kulitku yang sensitif, teksturnya yang seperti air bikin nyaman, tidak berbau menyengat dan gak bikin kering di wajah atau pun iritasi. Selain mampu membersihkan riasan, polusi dan minyak di wajah Wardah Ferfect Bright Tone Up Micellar Water juga mampu membuat kulit wajah jadi segar dan cerah, berkat kandungan Micelles Pencerah dan ekstra Cucumber yang berkhasiat mencerahkan kulit sekaligus menyegarkannya. Makin lama dipakai makin terasa kulit wajah makin cerah. Terbukti!! Wardah Ferfect Bright Tone Up Micellar Water tidak bikin kulit jadi kering, komedoan atau pun perih di ujung mata karena sama sekali tidak mengandung alcohol dan minyak, nyaman banget pake Wardah Ferfect Bright Tone Up Micellar Water. Aku merasa Puas pakai Wardah Ferfect Bright Tone Up Micellar Water karena kemampuannya membersihkan secara mendalam sampai kepori dengan lembut. Wajah lebih bersih, semakin cerah dan terasa segar. Wardah Ferfect Bright Tone Up Micellar Water kini menjadi Favoritku.

+ View more details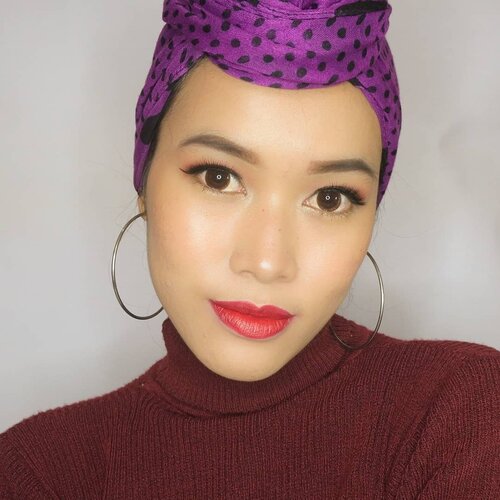 Who's ready for the girls day out?
Nah.. makeup ini pun terinspirasi dari acara itu. Kadang ngga punya waktu yang cukup kn untuk dandan lama kalo ada acara dadakan dari temen2 buat kumpul? Maka solusinya pake simple make up aja, trus ditambah lipstick merah favorite nya kamu. Dan masalah pun selesai 👌
.
Disini aku pun pake lipstick merah favorite nya aku dari @revlonid yaitu Revlon Super Lustrous Matte Is Everything Lipstick 052 Show Stopper. Warna bright-pink red lipstick ini beneran cantik banget. Instan bikin wajah jadi lebih ceria, dan mood pun jadi bagus banget hehehe
.
Untuk baca review lengkap tentang produknya dan cari tahu shade lengkap lainnya bisa jg klik disini yaa:
https://bit.ly/revlon-bold-matte
(link on bio)
.
#RevlonID
#BoldlyMatte
#FOTD
#ClozetteID
#BeautyBlogger
#BeautyBloggerBandung
#BandungBeautyBlogger

+ View more details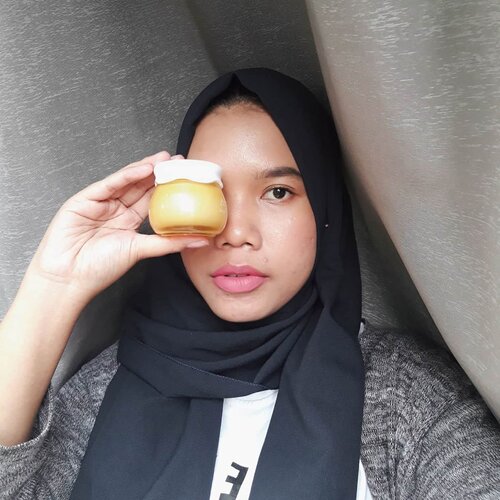 Frudia Citrus Brightening Cream mengandung 61% citrus extract salah satu kandungan untuk skin-brightening dan kaya akan antioksidan.••Packagingnya terbuat dari jar kaca yang lucu dengan warna yang bright. Ohya udah dilengkapi dengan spatula jadi gak perlu masukin jari kita ke jar-nya hehe. Tekstur creamnya tidak thick, wanginya smooth fresh citrus gitu dan gak lingering. Mudah dibaurkan, bikin wajah lembab dan makeup lebih nempel. ••Frudia juga punya koleksi skincare varian lainnya dan saat ini mereka punya prom buy 1 get 1 worth 400k! Buruan cek official Shoppe Frudia Indonesia ya dan bisa order lewat WA/Line di Instagram mereka @frudiaindonesia••......
#SkincareForBaseMakeup
#FrudiaIndonesia
#HijabersBeautyBVlogger
#HBBVxFrudia
#ReviewBarengHBBV
#clozetteid
#ad
#soconetwork
+ View more details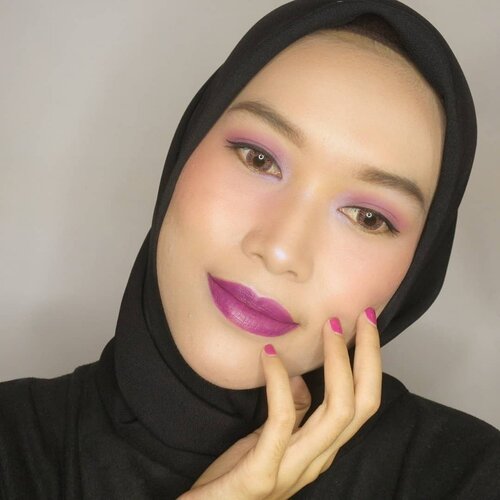 Sebagai orang yang nggak jago makeup, aku biasanya mengandalkan lipstick untuk mendapatkan look yang sempurna. Kebetulan banget pas cobain Revlon Super Lustrous Matte Is Everything Lipstick shades 056 Purple Aura @revlonid , aku langsung kepikiran untuk bikin matchy-matchy look. Jadi nggak cuma bibir aja yang warnanya ungu, tapi aku pun gunakan eyeshadow dengan warna senada. Meskipun akhirnya bingung, kira-kira look ini cocoknya dipakai kemana yaa? Hehehe.Warna matte-bright purple ini awalnya bikin aku ragu untuk mencobanya. Tetapi setelah dipakai ternyata warnanya cantik banget dan ngga seheboh yang aku kira 😍.Oia aku pun punya shade lengkap Revlon Super Lustrous Matte Is Everything Lipstick ini. Dan review lengkap tentang produknya pun sudah ada di blog aku. Kali aja kalian mau baca disini:
https://bit.ly/revlon-bold-matte
(link on bio).
#RevlonID
#BoldlyMatte
#FOTD
#ClozetteID
#BeautyBlogger
#BeautyBloggerBandung
#BandungBeautyBlogger

+ View more details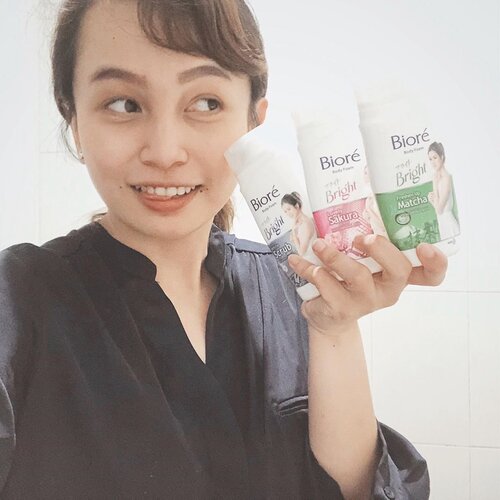 Kalau kalian perhatiin insta story aku, aku emang suka pake sabun mandi dari @id.biore Biasanya aku beli refill pack yg bisa diisi lagi ke botol.Nah kali ini, @clozetteid introduce me with Biore Kirei Bright White Scrub yg bisa membantu mengangkat sel kulit mati, Biore Lovely Sakura ( fave scent so far 💕 ) dan Freshen Up Matcha yang diperkaya Hyaluronic Acid. Kalo biasanya aku pake Hyaluronic Acid buat melembabkan wajah, kali ini ada kandungan ini buat di badan. Hmm menarique. Which one should I try first? 🤔@clozetteid dan @id.biore
#BiorexClozetteID
#KireiBrightSkin
#CerahKenyalBercahaya
#ClozetteID
#ClozetteIDReview
+ View more details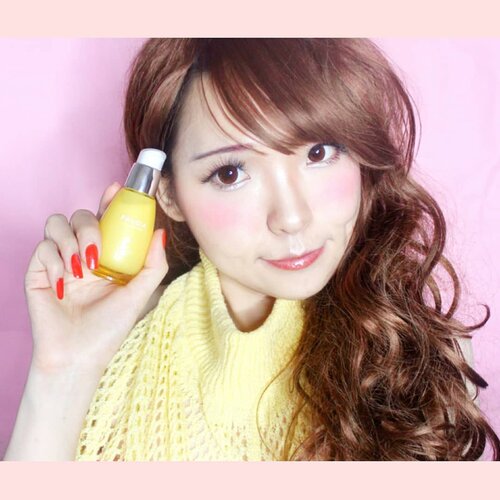 K-Beauty skincare alert - Vitamin serum for my skin to prevent aging. I do really care about my skin condition. I always do my best to keep my skin healthy and glowing. Skincare from the outside, and eat fruits & vegetable to give my skin nutrients from the inside..I also have a vitamin serum for my skin, with 71% vitamin extract from Jeju Citrus. Frudia Citrus Brightening Serum will restore my healthy skin, give a natural glow and make my skin bright and hydrating my skin..This vitamin serum containing Jeju Tangerine Peel Extract and natural fruits to brighten skin. This vitamin serum can be used on all skin type, especially for my sensitive skin. .I use Frudia Citrus Brightening Serum from @frudiaindonesia twice daily for the maximum result, after wakeup in the morning and before i go to bed. I apply on my face and neckline as a first step for my skincare routine. .Why i'm so concerned about my skin condition? When my skin is in the best condition, my skin will look flawless and healthy - the reflection of optimized vitamin and nutritions. That's why i always keep my skin healthy from the inside and outside....
#sbbxfrudia
#sbbreview
#sbybeautyblogger
#KoreanBeauty
#Kbeauty
#Korean
#KoreanMakeup
#BeautyBlogger
#BeautyVlogger
#clozetteid
#Makeup
#Cosmetics
#style
#Blogger
#Blog
#Beauty
#girls
#メイク 
#makeup
#style
#girl
#beauty
#kawaii
+ View more details

loading ...
Back To Top