loading...
Search
9 RESULTS FOR BUBBLETEA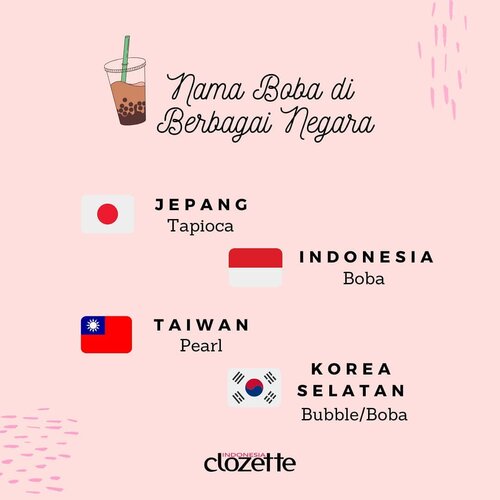 + View more details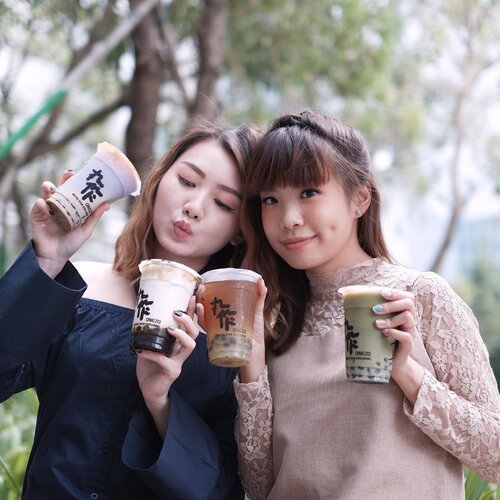 + View more details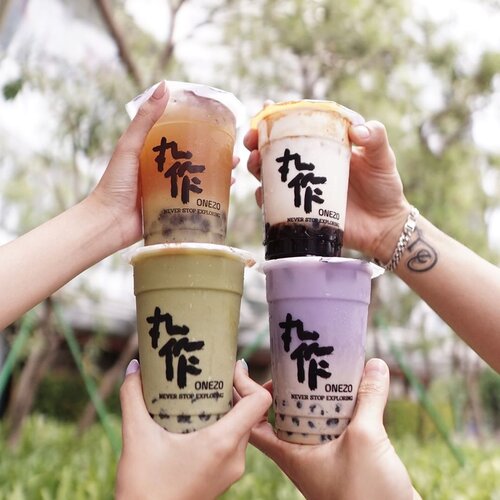 OMG! Finally found my winter melon love again... used to love winter melon drink from a milk tea store that no longer exist in town ever since I've been missing out this taste until I tried @onezo.id winter melon tea latte with black sesame bubble ! 👍🏻 what I like is Onezo always make their bubbles fresh everyday:) Happy news PIK people there new store has just opened at @pikavenue. Check out their soft opening on 15 Nov and Grand opening on 16 Nov 😜 Win a trip to Taiwan 🇹🇼 too ✈️ make sure to check out how on @onezo.id ...-In frame: .❤️ Winter Melon & Lemon with 3 types of bubble .❤️ Macchiato Brown Sugar Fresh milk .❤️ Taro Milk Tea with black sesame boba .❤️ Matcha Latte with black sesame boba .....
#handsinframe
#stevieculinaryjournal
#foodie
#yum
#bubbletea
#milktea
#onezo
#style
#sonyforher
#clozetteid
#exploretocreate
#giveaway
#lifestyle

+ View more details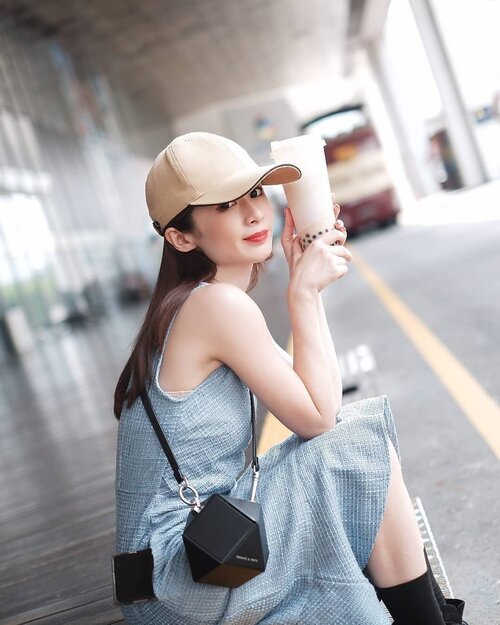 I deserve good things, like Bubble Tea.
Cause, Bubble Tea keeps reality away
😍😍 I tried @hollin_sg bubble tea, with their own special boba EVERYDAY wity different flavours everyday, coffee, matcha, peanut, sesame, rock salt, cocoa and strawberry, one available for everyday of the week and they serve honey pearls everyday.
NO preservative, stabilizer and food colourings in the BOBA 😍😍 i love their Black Tea Latte Rock Macchiato with Coffee Pears
How about you?
Trip with @kingsmaker.co
#bubbletea
#singaporetrip
#singapore
#holiday
#hollins
#clozetteid
#bobatea
#boba
#whiteworks

+ View more details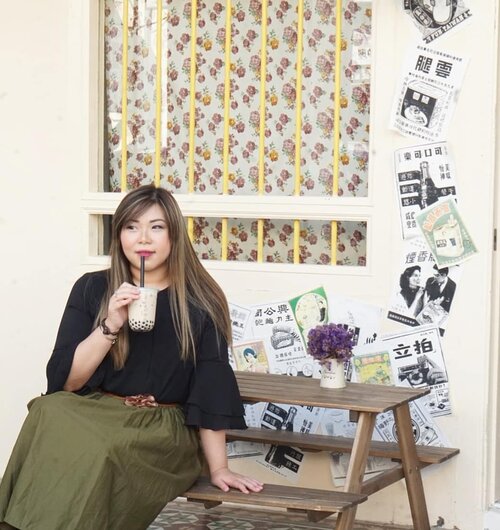 + View more details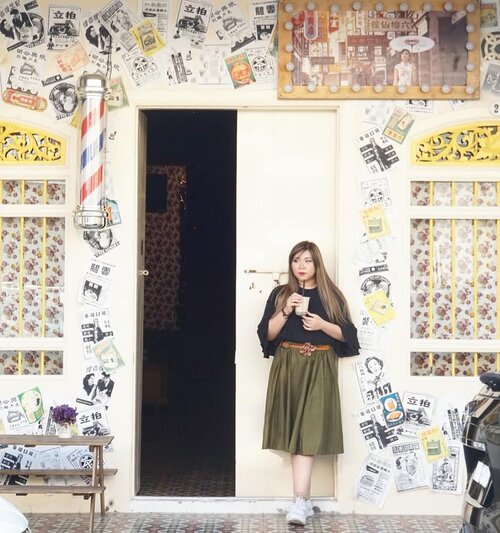 + View more details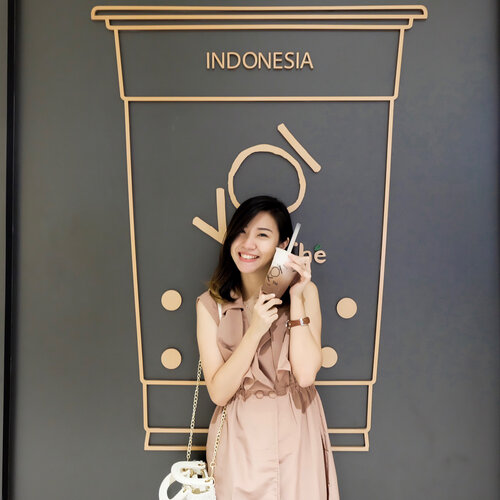 + View more details
Siapa yang suka milk tea/bubble? Aku suka banget dan hampir pasti beli yang rasa matcha dengan topping puding. Aku sampai bisa bandingin rasa matcha satu sama lain! Gimana hasil riset grinti aku? 🍵🤔•Dari paling enak ke paling kurang enak ya matcha-nya:Coco, Quickly, Starbucks, Chatime, Hop Hop. "Kurang enak" karena kalau nggak ada pilihan lain tetep dibeli hahahahaha 👏🏻👏🏻👏🏻•Coco ini enak banget! Wangi dan manisnya pas. Plus baru buka di PS jadi sungguh memudahkan abang GoFood untuk nganter ke kantor hahahaha. Btw aku keukeuh menyebutnya dengan COCO buka KOKO lol.•Quickly juga matcha-nya enak tapi aku nggak tau apakah menu tetap atau nggak karena waktu itu pernah beli dan special menu. 11-12 sama Coco lah. Wangi dan nggak encer. Enak!•Starbucks kalau nggak pake whipped cream kurang banget. Wangi matcha-nya nggak terlalu nendang, rasanya juga nanggung hiks sedih. Padahal aku nggak suka kopi dan suka males pesen coklat jadi tetep kalau ke Sbux pesennya ini. Ayo dong Starbucks ganti bubuk green tea-nya.
#demanding
😂•Chatime nih yang sebel nih. Rasanya ganti! Perasaan dulu nggak begitu terus suatu hari beli lagi dan encer hikssss. Sedih deh padahal aku suka Chatime banget dan hampir tiap ngemall beli Chatime hahaha. Tapi sekarang belinya jadi Chocolate Mousse atau Lemon Yogurt. Chatime layak jadi satu post sendiri jadi nanti deh ya. Soalnya selain green tea, aku yang lain fav! 🎉•Kalau Hop Hop ini memang murah meriah ya jadi sebanding sama harganya. Menu matcha-nya dicampur avocado dan masih bingungin rasanya hahaha. Tapi mayan lah, cuma berapa ya sekitaran Rp 18k gitu.• Itu ajaaa. Kalau kalian suka bubble/milk tea apa? •
#JajanToday
#milktea
#bubbletea
#clozetteid
+ View more details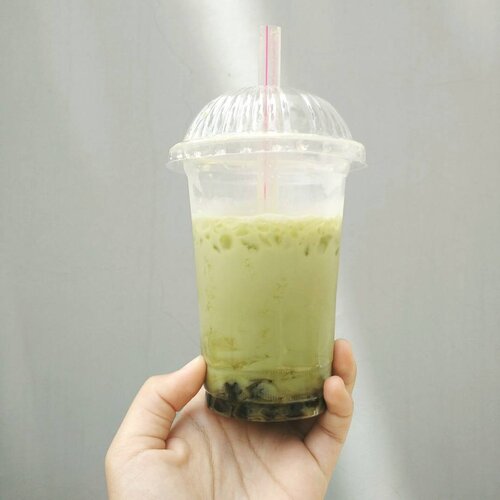 Di deket kampusku, ada beberapa orang Thai yang jualan minuman. Nama tokonya, Pattaya Tea. Mereka jualan greentea dan thai tea juga loh! 🙋
Entah kenapa, rasa minumannya lebih enak dibanding kalau beli di orang lokal. Bubble-nya juga beda, ada gulanya, lebih kenyal dan lengket. Eh ternyata kata @mad_nern, bahan-bahan minuman jualan mereka memang dibawa langsung dari Thailand! 😂🍸 Pantesan aja beda. Tapi hebat ya meskipun pake barang impor, harganya gak mahal. Semua minuman cuma Rp7000, dan bisa request secret menu.. Kalau kamu bisa bahasa Thailand! Haha 😂
#ClozetteID
#drink
#tea
#shatastedthis
#bubbletea
#greentea
#milktea
#greenteaaddict
#kulinerbandung
#makanpakereceh
+ View more details

loading ...
Back To Top