loading...
Search
100 RESULTS FOR BUSUI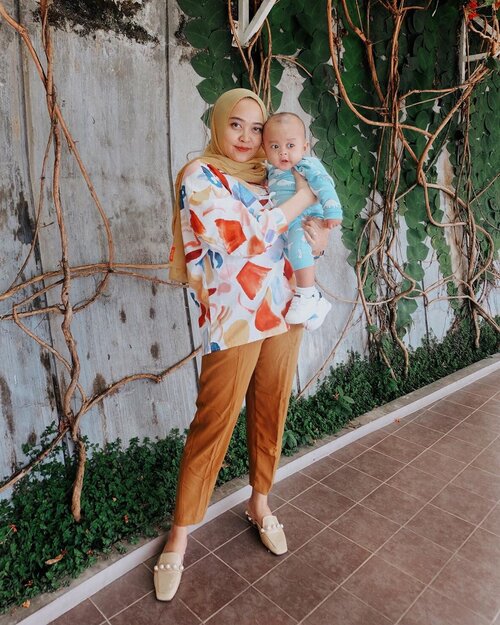 Mulai merasakan "susahnya foto sama bayi". Ini muka zamzam ngantuk dan bener habis foto ini ribut daaan bobo 😂 oiya bajupun masih terjebak dalam baju "busui minded" kalo ga kancing depan, ada bukaan busui, kalo ga ya baju longgar 😂 pardon my outfit yg lagi "gitu2 aja".
#clozetteid
#ootdhijab

+ View more details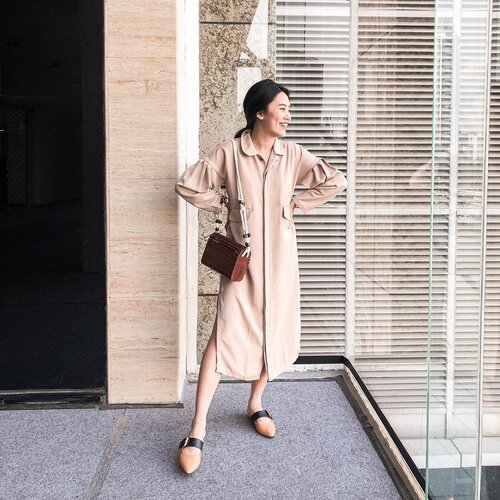 + View more details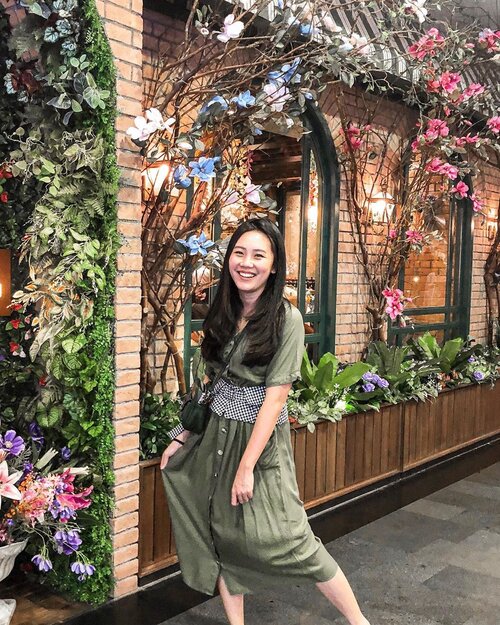 + View more details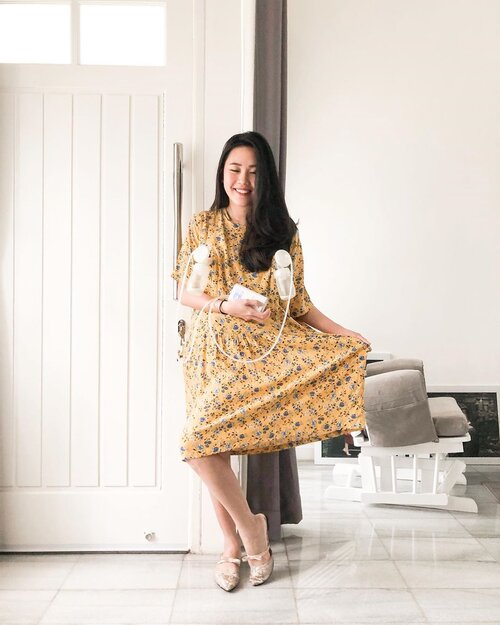 "Anybody offended by breastfeeding is staring too hard." Cannot agree more with this quote!
A little over 9 months into my breastfeeding journey (hoping to make it to at least one year), so I thought I'd dedicate a post for a photo (or three 😛) of me pumping. I've come from the fresh postpartum baby blues of dreading every nursing session to loving it so much, so much that while I can't wait til the day I officially stop breastfeeding and can't chug some 🍺 there's a part of me that wishes that day don't come too soon.
We have been trying to wean off the breasts so Owen is now mostly bottle-fed, but DBF-ing to sleep is a crutch that is much harder to break. We're taking our time but making progress.
Anyway... this breastfeeding-friendly dress I'm wearing is from @mom.bies . Highly recommended! Bahannya ringan, dipakainya adem, bukaan menyusuinya pas. Baju rumah yang nyaman buat busui. Dan style bisa juga untuk dipakai keluar rumah atau bahkan summer vacay. 💛
#clozetteid
#ootd
#ootdmommy
#pumpingmom
#busui
#momblogger
#mamadaily
#nursingfriendly
#breastfeedingmom
+ View more details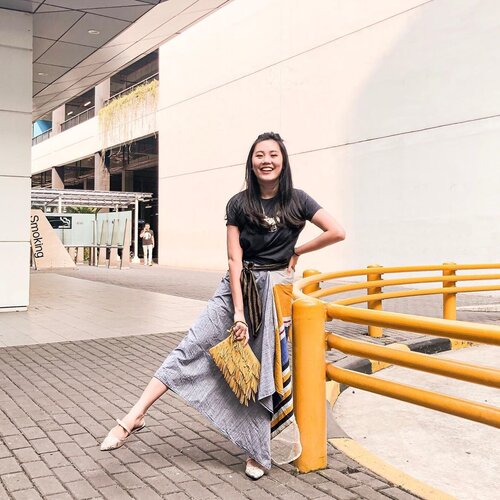 + View more details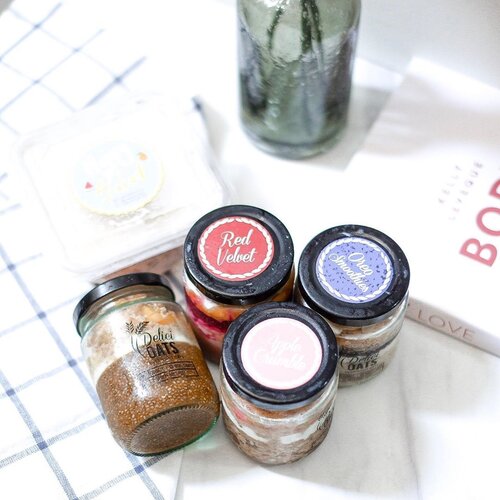 MANFAAT OAT BUAT IBU MENYUSUI:Bikin kenyang. Udah. HAHAHAHA GAK DENG! Banyak sis manfaat oatmeal tuh, enggak cuma buat busui aja sebenernya. Cuma konon katanya bisa membantu meningkatkan produksi ASI. Jadi ya buat gue sih why not dicoba? Apapun ku lakukan demi ASI sis 😆 Ya walaupun sekarang twinnies udah campur sufor tapi tetep aja gue pengen klo pas mimique ya ASI gue tetep cucok meyong gizi nya buat mereka gicu loh.———Nah buat yg suka (sok) sibuk kayak gue dan males ribet bikin oatmeal, bisa beli di @delicioats gengs! Overnight oatmeal nya enak, banyak varian rasanya. Sweet dessert in jar tapi versi sehat. Ada juga Chia Pudding nya, WAH INI SIH GUE SUKA BANGET! Iya, buat gue Chia Pudding nya se-enak itu huhu jadi laper *alesan* 😂———Manfaat Chia Pudding emang apa sih? Silahkan googling sendiri ya my luvs HAHAHAHA! Unch ❤️✨
#Clozetteid
#foodreview
#overnightoats
#oatmeal
#dessertjar
——PS: Ada @happygosalad juga! Buat yg suka salad buah, ini recommended 🥰
+ View more details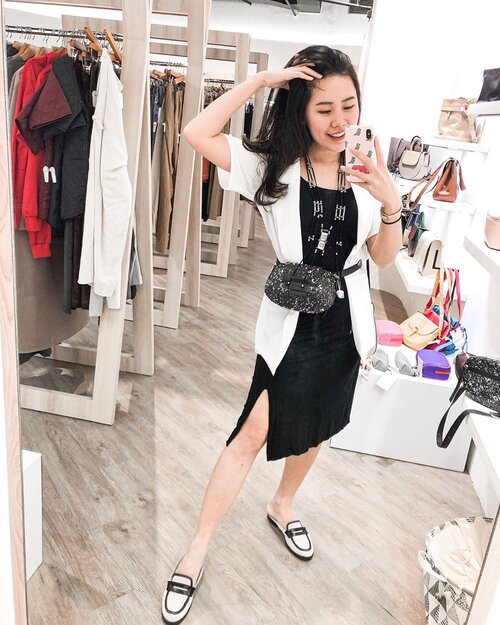 Waisting time. (Get it?) This outfit is nursing friendly coz it's not a dress underneath the white outer but a nursing tanktop and a skirt. 🖤 I wrote an article on @thebabyologist about easy-peast pretty mom style. If you wanna check it out you can click the link on my bio.
#momstyle
#nursingfriendly
#momblogger
#clozetteid
#ootd
#mamadaily
#busui
+ View more details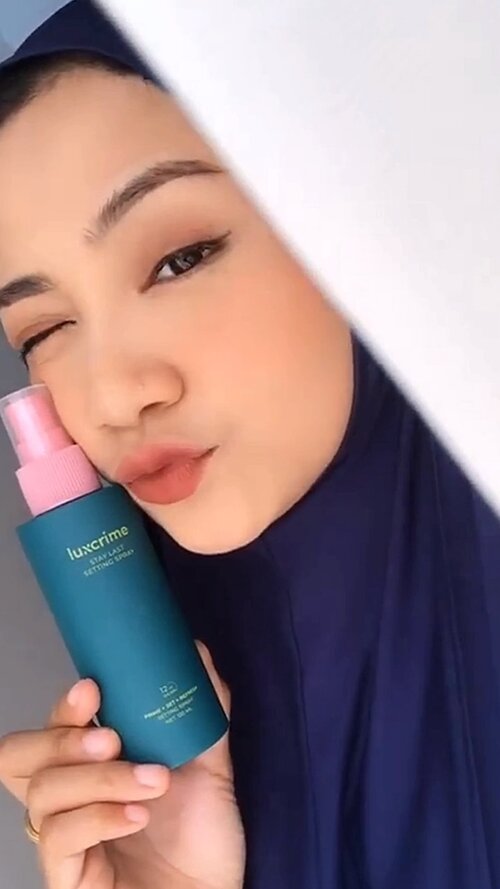 Hi semua, selamat pagi ??? Sarapan apa nih ? Kalo aku pagi ini sarapannya kue brownis + milo .Oia, Ini story aku beberapa hari yang lalu , biar gak hilang aku bikin satu video terus aku upload di IGTV , .asli sukak banget sama setting spray luxcrime yang ini karna bikin makeup aku jadi nempoolll kalian yang ikutin aku dari dulu pasti tau kalo wajah aku kering banget jarang banget makeup bisa nyatu kek gini glowing bukan minyakan , ditambah makeup jadi awet banget seharian padahal makeup aku tuh tipis" banget cuman pakai concealer doank n bedak tabur. Aku uda nyoba kemarin makeup aku bisa stay sampai 9 jam. Pokoknya dari awal keluar produk ini aku uda naksir pertama dari segi packingnya terus no paraben dan alkohol baunya coconut 🥥 manis banget , semprotanya halus gak bikin wajah jadi becek, dan cepat nyerap.....Kekurangannya kalo di aku pas di semprotin ke wajah itu gak ada sensasi coolnya mungkin karna gak ada kandungan alkoholnya kali yak 🤣......Aku recomended banget buat kalian yang nyari setting spray bikin makeup kalian awet no alkohol n paraben dan tentunya aman banget buat busui dan yang wajahnya jerawatan...(Desclaimer : di story aku bandingin sama si pixy mohon maav banget yak ternyata aku baru tau klo pixy yang aku maksud hanya sekedar face mist gak bakal bikin makeup aku awet karna bukan sebagai setting spray hanya bikin wajah lebih fresh )dan sebelum kalian menduga-duga pasti endorse nih makanya seniat itu bikin bikin videonya. Hemm..... ini jujur gak di sponsori sama pihak mana pun, aku juga gak di endorse, dan aku juga gak di bayar buat berkata-kata seperti ini.... ini honest review dari aku content beauty yang aku buat berdasarkan pengalaman aku memakai produk ini,..Aku bukan selebgram 🙂
+ View more details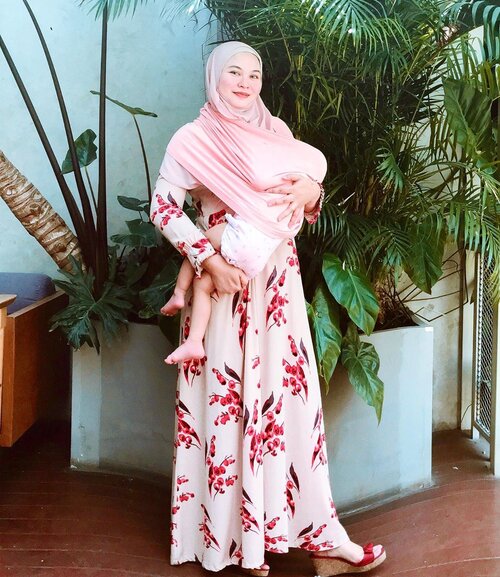 + View more details

loading ...
Back To Top