loading...
Search
709 RESULTS FOR CALM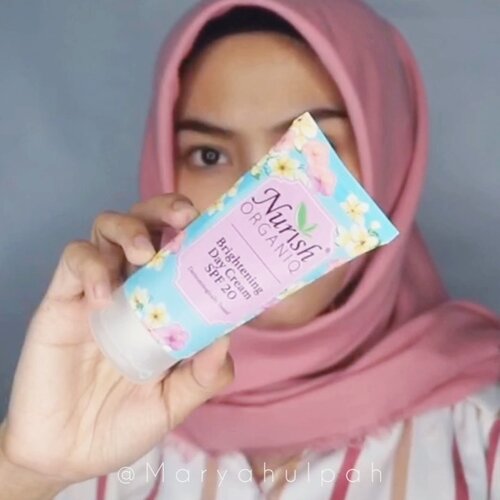 Hi guys! Masih ingetkan aku pernah bahas tentang produk ini dan aku excited banget deh. Yuk cek video ini!Fyi, produk-produk ini 100% natural, terdapat ekstrak organik, sudah teruji secara klinis, dan Halal juga loh.Nah ini dia reviewku selama pemakaian produk-produk dari @NurishOrganiq_ID : *Nurish Organiq Brightening Micellar Cleansing Water : Produk ini benar-benar nggak perih di mataku dan ternyata bisa menghapus eyelinerku yg waterproof! After effect nya juga bikin wajah jadi glowing. *Nurish Organiq Brightening Foamy Cleanser : Busanya itu aman karena sulfate-free. Dan nggak bikin wajahku jadi kering. *Nurish Organiq Brightening Eye Serum : Seneng aja gitu kalau pake ini karena bikin area mata aku jadi lebih calm. *Nurish Organiq Brightening Face Essence :Walaupun bentuknya itu nggak cair, tapi essence ini cepet banget menyerap di kulit. *Nurish Organiq Brightening Day Cream SPF 20 : Ternyata cream ini nggak lengket sama sekali dong dan ada efek tone up nya sedikit. Dan bikin wajah jadi glowing. *Nurish Organiq Brightening Night Cream : Bikin kulit jadi berasa lembab sepanjang malam gitu, enak banget!Yuk yang penasaran, buruan cobain produk @NurishOrganiq_ID ini dan kalian bisa beli di Guardian seluruh Indonesia!
#RadiateYourTrueNature
#NurishOrganiqID

+ View more details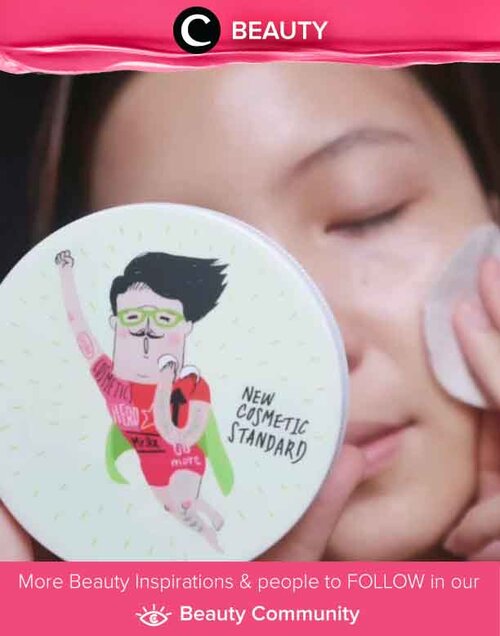 Peeling pad yang aman untuk kulit sensitif? Coba saja COSRX One Step Green Hero Calming Pad yang sedang digunakan oleh Clozetter @momonind. Toner pad ini nyaman dan amat gentle di wajah, jadi kamu tak perlu khawatir ketika mengusapkannya. Simak Beauty Update ala clozetters lainnya hari ini di Beauty Community. Yuk, share juga beauty product favoritmu bersama Clozette.

+ View more details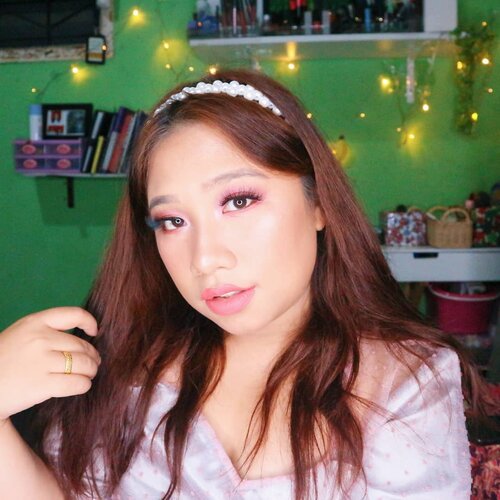 + View more details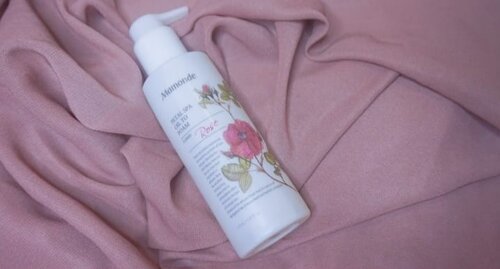 Karena pada kepo sama produk cleanser yang aku pakai.. Nih, aku kasih tahu kalian 😊
•
•
Jadi, aku lagi pakai PETAL SPA OIL TO FOAM @mamondeindonesia 🌺
Tapi aku pakai ini sesekali aja sih gak setiap hari, aku pakai ini ketika aku males buat double cleansing 😂 Seperti yang kalian tahu kalau aku pengguna 10 Step Skincare 😁😁
Aku ada malesnya juga loh kadang, makanya aku milih produk ini untuk aku gunakan disaat males buat double cleansing
•
•
1. Wanginya tuh enak super bikin calming
2. Teksturnya oil jadi gampang buat bersihin wajah
3. Lama-lama berubah menjadi foam
•
•
Produk ini ada minusnya maka dari itu gak aku pakai setiap saat karena untuk di jenis kulit kering kayak aku, setelah penggunannya tuh bener-bener bikin kulit kering dan kayak ketarik gitu gengs!
Tapi kalau kalian punya kulit oily, aku sangat rekomendasikan produk ini buat kalian🌺🌺
•
•
Next review akan aku bahas di blog aku, tunggu aja ya guys 💓💓
#MamondeIndonesia
#clensingoil
#cleansingfoam
#clozetteid
#skincare
#ccchanel
#reviewtacha
+ View more details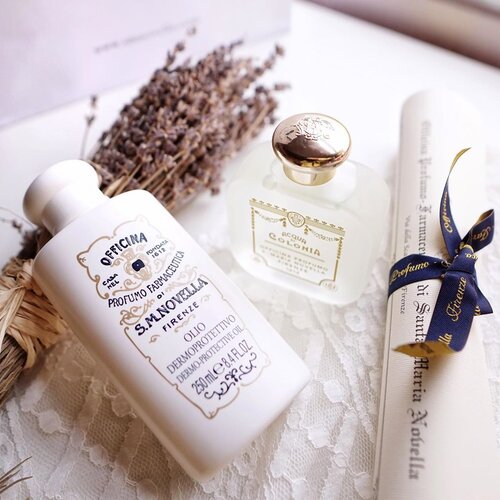 Paid a visit to @santamarianovellajakarta and was totally taken back to their long history of perfumery ❤️ here are the two products I tried:.-Dermoprotective Oil is one of the product I fell in love with the moment I tried it. Contains sweet almond oil that helps to nourish, moisturize and makes the skin look more supple. This oil is also great to help with stretch marks❤️ I'm personally a huge fan of dry oil since I felt it really helps to deeply moisturize my extra sensitive and dry skin. Love to use it after every shower since the scent is so aromatherapeutic , if you know me I'm not a fan of strong scents as they tend to make me feel nauseous but this one is so calming and soothing for both my skin and mind. It's also formulated to be paraben free ! ..Cinquanta is a perfume created to celebrate the resemblance of the two cities Florence and Kyoto on their 50th anniversary as the twin city. This scent is specially made to celebrate this occasion 🎉A unique scent I've never experienced before! It's so interesting to smell something like this and I can't hardly explain how interesting it is. You'll need to smell it yourself. This perfume contains floral scent with top note of gardenia, orange blossom and tiare flowers mixed with soft wood and green tea scent. ..-WHERE TO FIND THEM: you can visit their boutique store at the @thegunawarman or their counters at @seibu_ind @grandindo or @lafayettejkt @pacificplacemall ❤️❤️❤️..
#santamarianovella1612
#santamarianovellajakarta
#style
#collabwithstevie
#whatiwore
#steviewears
#clozetteid
#beauty
#exploretocreate
#flatlay
#shotbystevie

+ View more details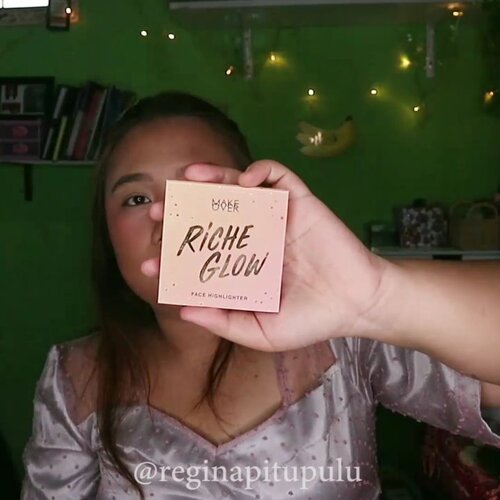 + View more details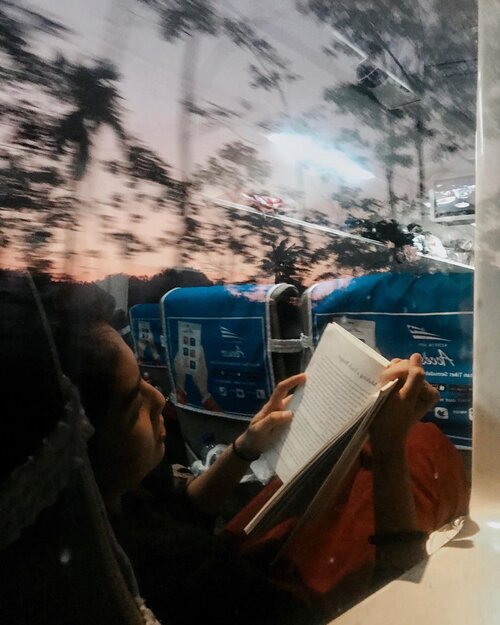 + View more details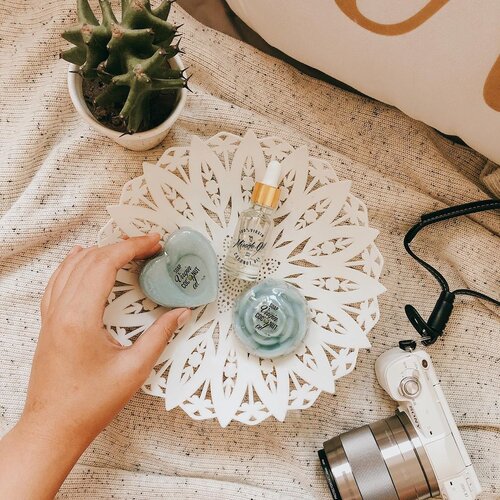 Setelah hampir seminggu mencoba produk dari @hellomiracleoil .. yang paling ravourite adalah Virgin Coconut Oilnya. Aku sepertinya sudah sering bilang bahwa kondisi wajahku ini kombinasi. Jadi oily tapi ada beberapa bagian wajah yang kering. Kurang sekali kelembabannya, aku selalu percaya bahwa setiap produk yang natural selalu membuat efek yang baik diwajahku. Belakangan ini memang aku memakai beberapa produk yang emngandung coconut oil. Nah saat aku bisa mencoba coconut oil asli dr @hellomiracleoil aku seneng banget dong. Dia ganya melembabkan kulit wajahku yang kering, tetapi jerawat yang mulai mengering juga jadi calm bagian kulit sekitarannya. Aku memakai Virgin Coconut Oilnya setiap hari Pagi dan malam aku pakai sedikit saja keseluruh wajah, supaya wajah aku lebih lembab lagi. ..
#clozetteid

+ View more details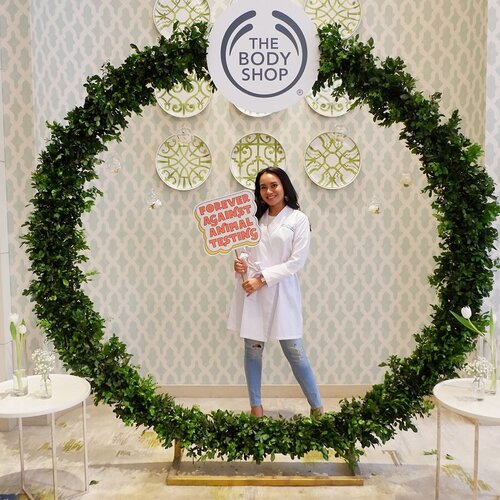 + View more details

loading ...
Back To Top