loading...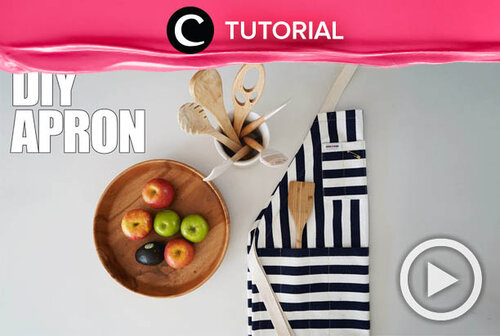 Buat apron sendiri, yuk! Intip caranya di:
http://bit.ly/3cD3XoJ
. Video ini di-share kembali oleh Clozeter @ranialda. Lihat juga tutorial lainnya di Tutorial Section.

+ View more details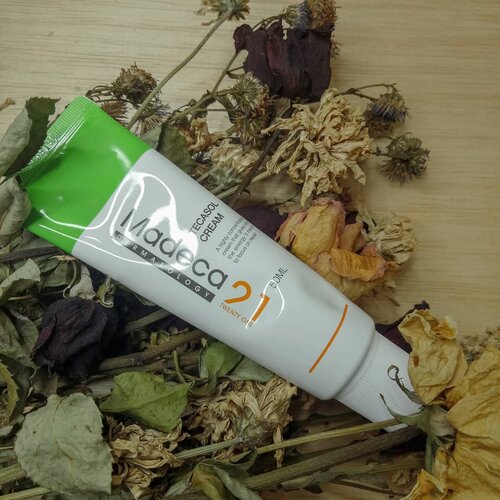 + View more details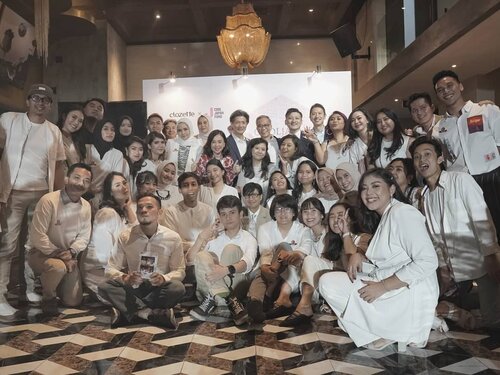 Posting ini dalam rangka kangen outing 🖤.Hari ini, tahun lalu.. Klojet lagi pake putih-putih ngerusuhin HOP ON-HOP OFF BUS dan Dataran Merdeka,KL 😛😛.Kalau yang difoto ini, pake putih-putih di acara launching Cool Japan kemarin..If you guys wondering, slide 2 i'm with my kind-hearted Country Manager-slash-Director of Clozette ID. Slide 3 i'm with my pretty Co-founder & CD of Clozette.Kalo gak pengen tau juga gapapa sik..Tagging all C-Squad 🖤
#ClozetteID
#Paskibraka2019

+ View more details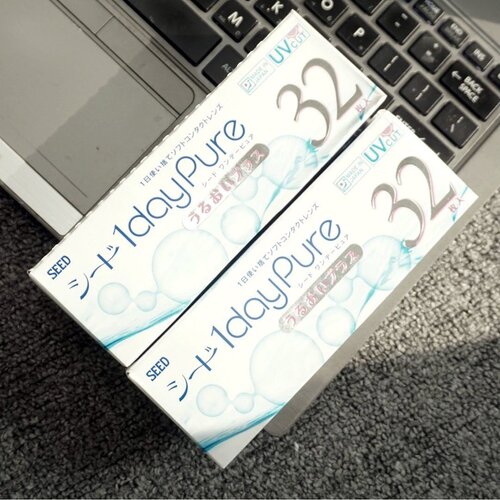 Pemilik mata sensitif mana suaranya? SEED, sebuah brand contact lens yang berasal dari Jepang memiliki berbagai varian contact lens, salah satu produk unggulan mereka adalah SEED 1dayPure moisture merupakan contact lens harian yang nyaman digunakan.Baca review selengkapnya di
http://bit.ly/30CdB50Download
Clozette Indonesia App di Google Play dan dapatkan daily updates of Fashion, Beauty, Hijab, and Lifestyle.
#ClozetteID

+ View more details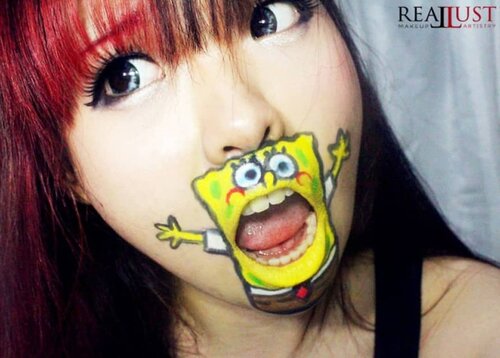 #RIPstephenhillenburg
(1961 - 2018)..Since i was a kid, i already fell in love with Spongebob Squarepants. Its stories, characters, they made my day. In that time, when i was 11yrs old - the first time i knew Spongebob, internet is something 'rare' - it's so difficult to get any information or just a jpeg image about Spongebob and Bikini Bottom's creatures. So, you know what i did? I just sat down close to my old TV screen, and drew step by step : paying attention for every details. And until now, i never forget how to draw Spongebob and his friends. I never too old for Spongebob. ..My room was full with Spongebob and Bikini Bottom's creature poster, my drawing, dolls, plushie, CD, and everything about Spongebob. My childhood dream : i want to meet Stephen Hillenburg in real life, hug him - and let him know about how much i fell, deeply in love with his creations. Now i know, i can't make my dream come true. But thankyou captain... You are my inspiration...Rest in peace, sir. Me and all of Bikini Bottom's creatures will always missing you... You know i always loving you and your artwork. 😭😢...............
#lipsart
#spongebobsquarepants
#bikinibottom
#patrickstar
#spongebob
#nickelodeon
#art
#creative
#facepainting
#facepainter
#SFX
#sfxmakeup
#SFXartist
#Beauty
#beautystagram
#fashion
#style
  #モデル  #メイク  #ヘアアレンジ  #オシャレ  #メイク  #かわいい
#ootd
#instastyle
#girl
#beauty
#kawaii
#clozetteID
+ View more details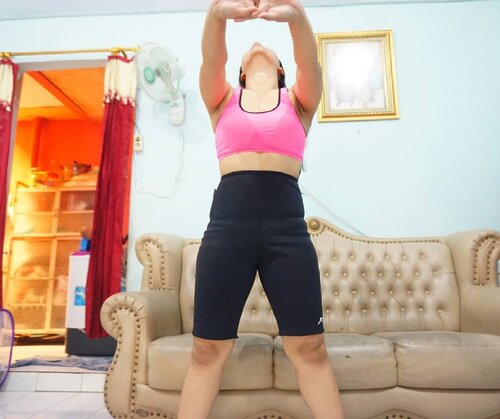 Komitmen itu nggak hanya dalam hubungan , tapi dalam berolahraga 💪( Yossi lagi rajin ) 😂. .Sedikit review mengenai Bioceramics Short yang aku pakai dari @delfinindonesia, Celana 3/4 ini mampu menyerap keringat kamu saat lagi olahraga sampai kedalaman CD kamu 😆 , artinya keringet/kalori kamu itu diserap dengan baik dan juga tidak menimbulkan selulit pada paha kamu. .. .Nah sekarang pertanyaannya, apa sih Bioceramics itu? Produk Delfin Bioceramics ini terkenal karena memiliki teknologi yang dapat memantulkan gelombang panas tubuh kita sehingga tubuh kita menghasilkan keringat jauh lebih banyak dibanding biasanya.Jadi kurang lebih teknis nya seperti ini: ketika kita bergerak, badan kita mengeluarkan gelombang panas, kalau misal kita pakai baju biasa, maka gelombang panas tubuh kita akan menguap dan dalam proses penguapan nya akan menghasilkan keringat. Sedangkan jika kita memakai pakaian tipe bioceramics Delfin, gelombang panas yang mestinya langsung menguap, tertahan oleh lapisan bioceramics yang ada di lapisan dalam pakaian, nah selain tertahan, bioceramics dapat memantulkan gelombang panas tersebut ke tubuh kita, sehingga akibatnya adalah tubuh kita akan keringatan jauh lebih banyak dibanding kita memakai pakaian olahraga biasa.( Penjelasan dari website Delfin Indonesia ) ..❤ Bioceramics shorts by @delfinindonesia ..
#15Menit
#hiitworkout
#pemanasandulu
#healthylifestyle
#workout
#delfinindonesia
#minisoindonesia

+ View more details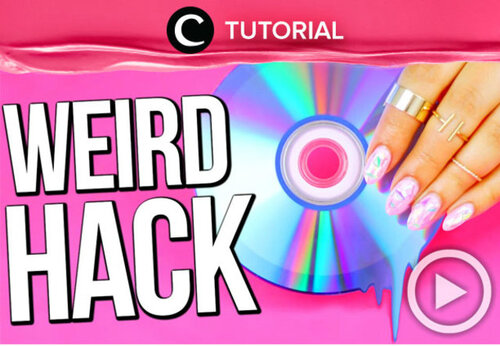 Nail hacks dengan CD? Terdengar aneh tapi kamu bisa mendapatkan kuku cantik dengan beauty hacks tersebut, lho. Cari tau selengkapnya di sini
http://bit.ly/2qPEH6O
. Video ini di-share kembali oleh Clozetter: @saniaalatas. Cek Tutorial Updates lainnya pada Tutorial Section.

+ View more details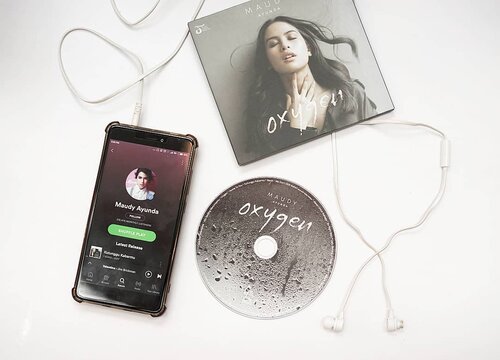 + View more details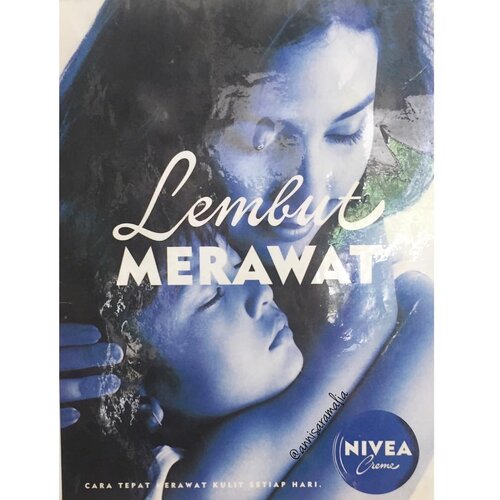 + View more details

loading ...
Back To Top