loading...
Search
1,278 RESULTS FOR CELEBRATION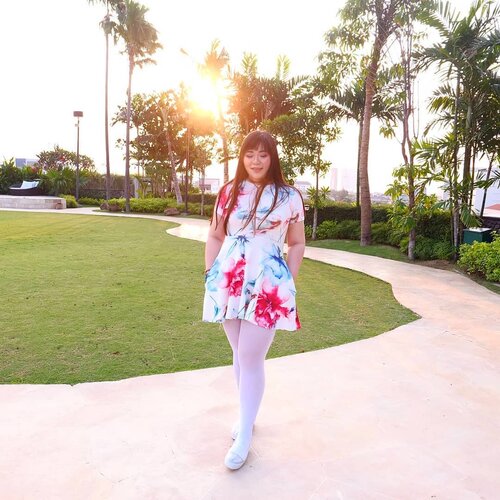 Taking a break from close up, indoor, quarantine posts with posting a set of throwback OOTD (throw way back when i still sport a full front bangs 🤣, it's been a long while) i never posted while sharing my musings about some deeper issues.
Sharing this picture reminds me how uncomfortable i was that day, i carry my weight around my arms and thighs (and face) the most, while i can tell you i have a flat tummy, i sometimes joke about how my arms are not for public consumption because i i find them hideous. Do i hate my body? I truly don't. After many many years of struggling, i have finally accepted my body, but that doesn't mean i have no inscecurities about them. Ofc i do. I would still wear this dress but in the future, for my own comfort, i will pair it with something that covers my arms. Not because i am ashamed of them though, but because i want and deserve to feel good and comfortable.
This is something that most people fail to understand, body acceptance and body positivity is not a movement to glorify obesity (and anorexia), it is a movement to celebrate and accept being able to love yourself regardless of your shape and weight.
It's also a bit sad how people (especially Indonesian 🤣, i guess it is the same for some Asian countries) are also so ready to remind us how flawed we are (i will be sharing some stories that i wasn't ready to share before but i think i am now) and how it's supposed to be okay to make fun/comment on other people's bodies - and when the person's offended, then he/she is petty/unreasonable/cannot take joke. That is effed up.
If any of you managed to read my whole caption, feel free to share with me your own insecurities and if you find me raising such issues to be interesting?
#ootd
#ootdid
#mybodymyrules
#sbybeautyblogger
#bblogger
#bbloggerid
#influencer
#influencerindonesia
#surabayainfluencer
#beautyinfluencer
#beautybloggerid
#beautybloggerindonesia
#bloggerceria
#beautynesiamember
#influencersurabaya
#indonesianblogger
#indonesianbeautyblogger
#surabayablogger
#surabayabeautyblogger
#bloggerperempuan
#clozetteid
#girl
#asian
#notasize0
#personalstyle
#surabaya
#effyourbeautystandards
#celebrateyourself
+ View more details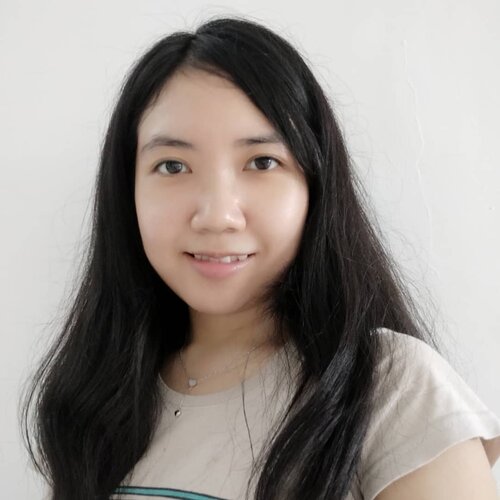 Trying to cut my own bangs, turns out not so badHappy Eid al Fitr to all my friends who celebrate it. Hope you still enjoy the holiday eventhough we must
#stayathome
#staysafe
#haircut
+ View more details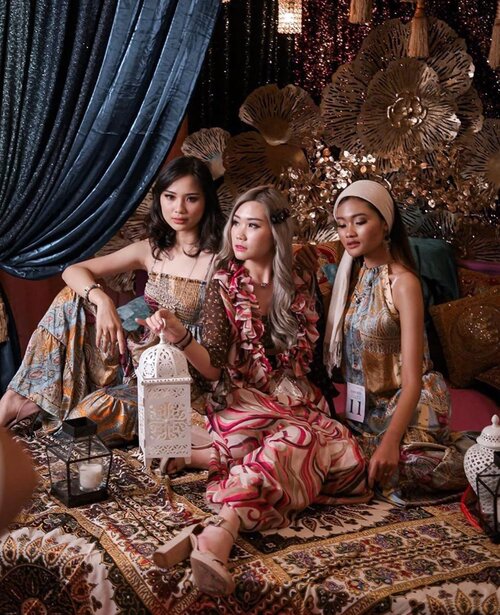 Happy Eid Mubarak 1441H for all of you who celebrate 🙏🏻
Minal Aidin, Mohon Maaf Lahir Batin ☺️
Stay safe and Healthy, Have a great day😌
.
.
.
.
.
#BloggerSurabaya
#ClozetteID

+ View more details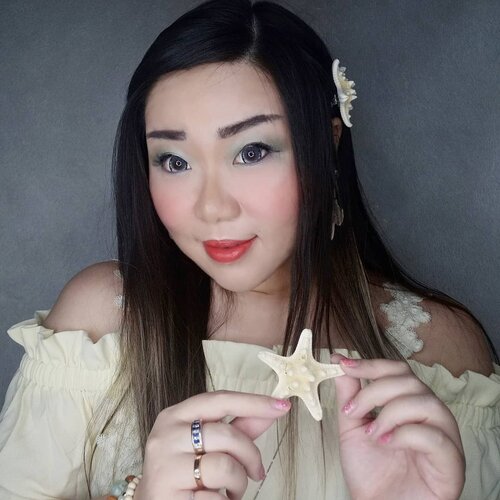 + View more details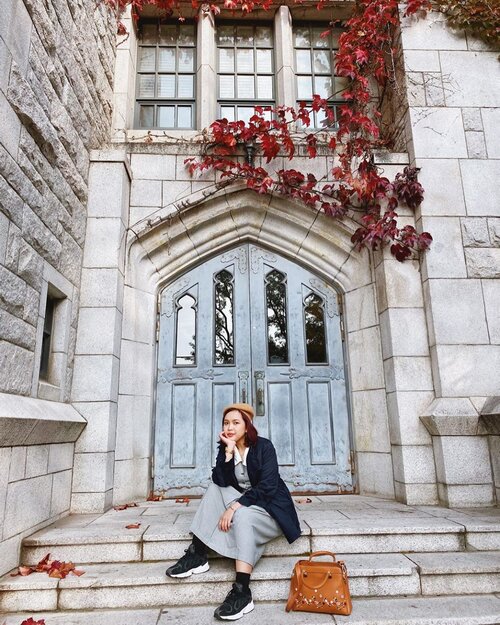 We don't always choose what happens to us but we can choose to see and to believe it is for the best with positivity.

No matter how you're celebrating this year, I wish you all a blessed Eid 🙏🏻✨

+ View more details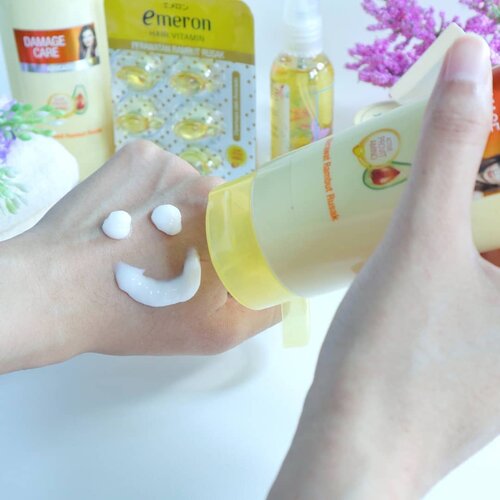 "When life is sweet, say thank you and celebrate. And when life is bitter, say thank you and grow." -- Shauna Niequist.Sudah 2 bulan enggak bisa kemana-mana, gak bisa ke mall, gak bisa jalan-jalan, bahkan gak bisa kerja. Tapiii sudah 2 bulan juga rambutku dapat beristirahat dengan baik dan mendapatkan nutrisi mewah dari rangkaian Emeron Complete Hair Care!Selalu ada hikmah di setiap masa-masa sulit yang kita hadapi. Mari selalu bersyukur, girls. Yuk,bangun positive mindset agar masa karantina dapat kita jalani dengan baik dan tetap produktif!Ada resep mudahnya di blog-ku loh 😌 udah cek? link on bio, ya.Sebentar lagi lebaran, tetap
#DirumahAja
dan
#DengarkanHatimu
❤ Kita pasti bisa melalui masa-masa sulit
[email protected]
#ClozetteID
#Emeronhaircare
#Emeron
#뷰티 #뷰티스타그램 #뷰티블로거
+ View more details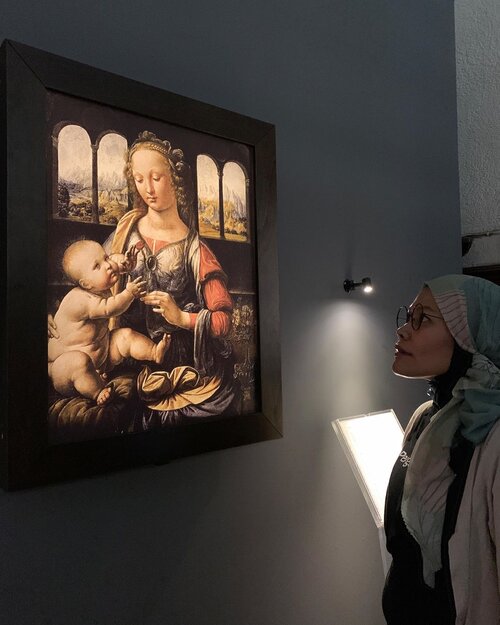 Celebrating Int'l Museum Day .
.
Magis dan historis, apa lagi yang melekat pada setiap sudut museum? Barangkali, kalau setiap koleksinya bisa bercerita seperti dalam Night At The Museum, publik akan antri memasuki tanpa musti memikirkan bagian mana yang layak diabadikan. Sehingga sepotong kertas berisi deskripsi di sisi koleksi tak akan berakhir sebagai dekorasi.
.
.
Museum mana yang paling ingin kamu kunjungi?
.
.
📷 @johanamay .
.
#clozetteid
#lifestyle
#museum
#museumday
#jakarta
#latepost
#kotatua
#nofilter

+ View more details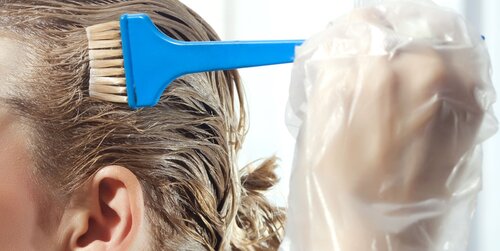 How to handle hair color issues on your own when the salon is nowhere in sight.
Simak juga artikel menarik lainnya di Article Section pada Clozette App.

+ View more details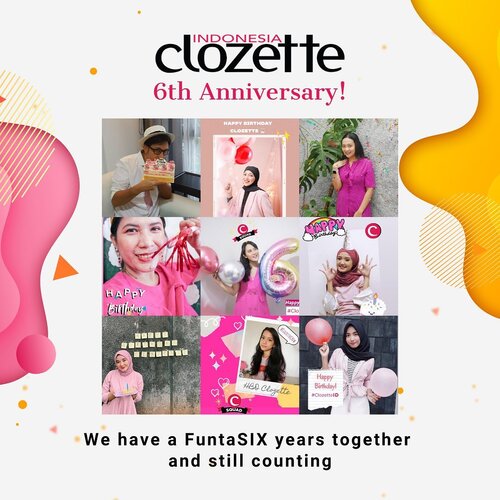 Yay, Clozette Indonesia turns 6 today! Thank you Clozetters for bringing so much joy and happiness to our community!Berbeda dari tahun-tahun sebelumnya, dalam rangka merayakan ulang tahun kali ini, Clozette Indonesia mengadakan online event bertajuk 'Preloved for Love' yang bertujuan untuk berbagi kebahagiaan bersama kamu sekaligus berdonasi kepada sesama melalui @dompetdhuafaorg . You can shopping for a good cause thru our birthday celebration!Can't wait to see what our new chapter has in store for us. We have a FuntaSIX years together and still counting! Apa harapanmu di ulang tahun Clozette Indonesia kali ini, Clozetters? Tulis di kolom komentar, ya!
#ClozetteID

+ View more details

loading ...
Back To Top