loading...
Search
8 RESULTS FOR CELIMAX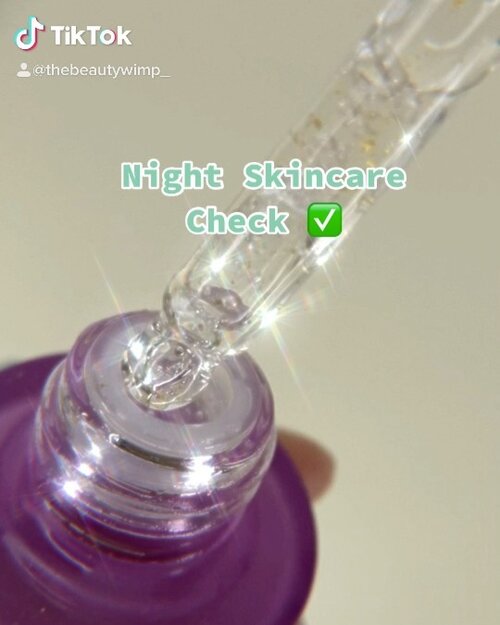 + View more details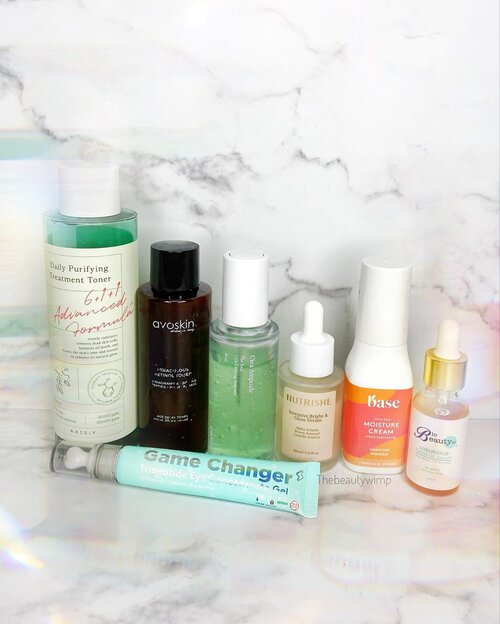 + View more details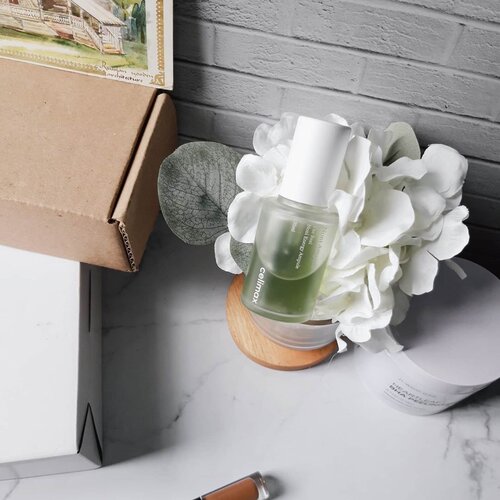 Noni plant is originated from South East Asia region, like Indonesia. I always see this plant at garden. It has been used for its healing property for generations by our ancestor, hence the multiple local names like mengkudu, pace in Javanese, etc.Celimax Noni Ampule contains 71.77% of Noni in 30 ml. This ampule is recommended for people who have dry and dull skin and is also suitable for anti-aging. While my skin tends to be oily. This ampule doesnt use artificial coloring so its a natural green color. It contains Ceramide NP, Neem Extract, Adenosine. This ampule still contains essential oil, namely Rosemary.•••The texture of this ampule is between serum and face oil, a lil bit viscous, but not sticky. The scent of this is quite fresh like the smell of plants and a fresh scent, not too strong either. The dropper from this ampule is automatic so when the product is opened the pipette automatically fills the ampule. It's my first time find this type of dropperI use this ampule after toner. Only one pump and that's enough for the whole face. This ampule also hydrating, not sticky and does not leave a greasy impression after use. I also like it because of its light texture so it's easy to absorb. I feel the ability of this ampule when healing the redness and my face is calmer and looks fresher. It's getting healthier day by day. I like to use it in AM and PM. Have you tried Celimax product? Or noni as ingredient?*YMMV•••Thank you Celimax for letting me try my first noni ingredient in skincare ❤Review in Bahasa on my blog. Link on bio.
#clozetteid
#soconetwork
#celimaxreview
+ View more details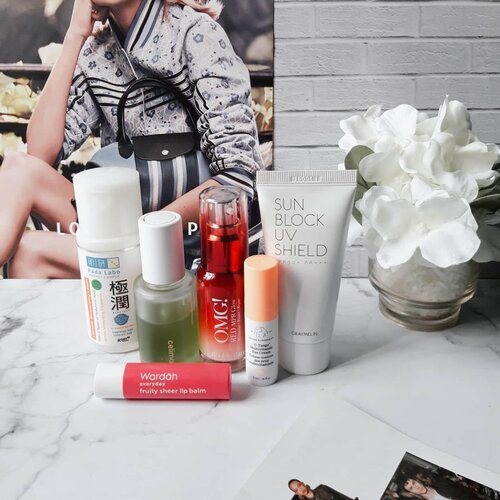 + View more details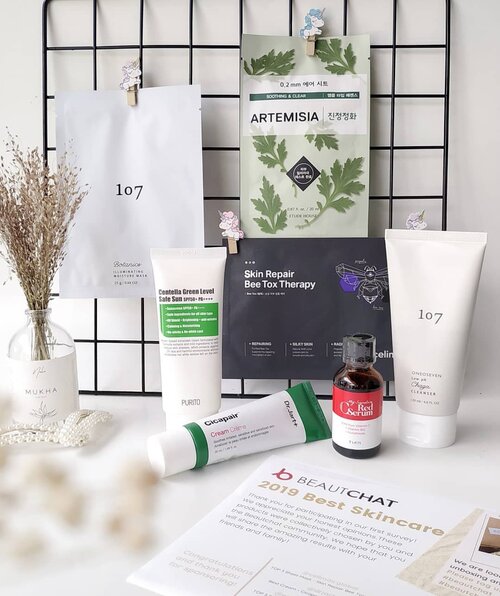 + View more details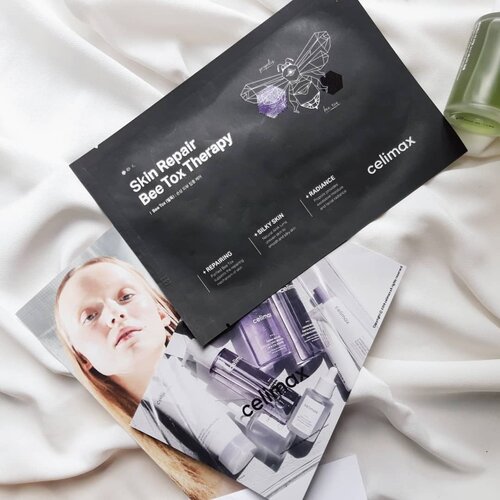 I hope you guys have a great weekend! ☀️I have tried Celimax mask. Bee Tox Skin Therapy Mask is a facial sheet mask contains Bee Venom and 5% AHA which enhances, repairs, and improves the texture of skin. It increases the skin's elasticity by nurturing natural collagen formation and provides effective exfoliation and nourishment...Key Ingredients✅Purified Bee Venom for skin repairing✅5% AHA Citric Acid and Lactic Acid for smoothen skin and remove excess sebum✅Propolis Extract for maintains soft & glowing skinThis mask also contains salicylic acid, grape and apple extract. Alcohol and fragrance at the bottom. I have good relationship with AHA, especially glycolic acid so I feel excited to try Lactic Acid. I often find Citric Acid in the composition of face wash and toner. Citric Acid exfoliates the complexion, which results in ridding of dead skin.Texture & Scent•••••This mask packed in 25 ml, yellow color essence and the consistenty is thick. Comes in black thick packaging and so informative for customer. The scent feels like honey and flower. I like the scent, its not too strong. This sheet mask has a plastic separator which makes it easy for us when apply the mask. The sheet material is very good, thin, and good for adherence on the skin. Easy to use! See in my next pictures how thin this mask is, the color is similar to my skin...Experience•••••When Im using this mask, I can immediately feel the tingling effect of exfoliant ingredients. I use this mask for 10 minutes as recommended to avoid over-exfoliation and irritation. I removed the mask, the remaining essence still a lot on the surface, so I use my face roller to maximize the absorption of the essence. Even though it's still sticky and very wet, I don't rinse it (as suggested)My skin feels so smooth, hydrated, plump and looks brighter (bye bye dull skin). I dont feel itching and this mask doesnt iritate my skin. In my opinion, this mask is great to use when I feel dull and need extra shot. If I use this for long-term, like once a week I think the result will be great 👍..*PR from @celimax.korea @celimax.review
#clozetteid
#soconetwork
+ View more details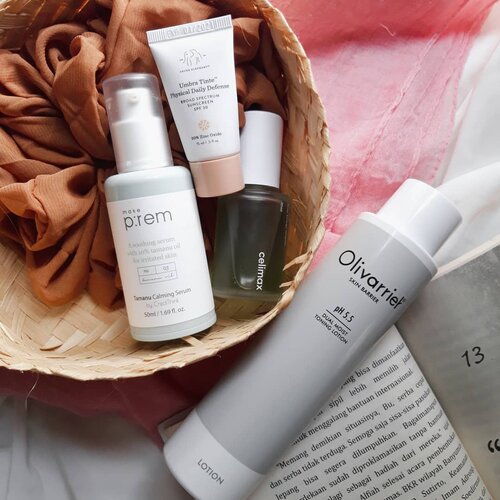 Happy Monday 🖤I live in humid weather. The weather tend to result in increased sebum production and sweat, which can lead to clogged pores and breakouts. Even though its rainy season but feels hot in the day time when sunny day. So, I keep my skincare routine minimal.~~🕊The Celimax noni ampule has a light texture, non sticky, and contains 71.77% of Noni Fruit Extract, Noni Seed Oil and some great ingredients for skin. It also gives my skin soothed effect and fresh glow skin. I love it 🖤🕊I really enjoyed @olivarrier toner, it has Squalane which is good for skin barrier and Centella Asiatica, Hydrolized Hyaluronic Acid. I use it only one layer and it keeps my skin hydrated and soothed. Humectants like hyaluronic acid work well in humid climates because they're basically water magnets.....
#clozetteid
#soconetwork
+ View more details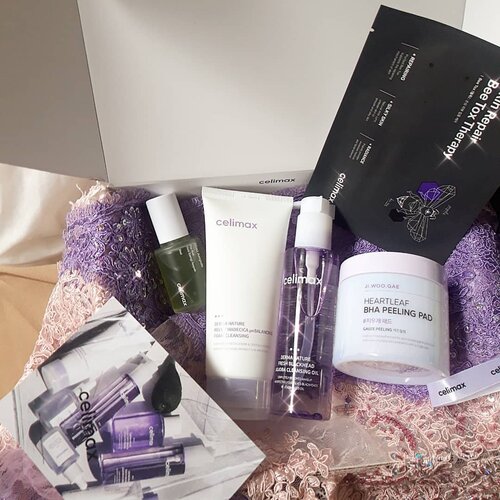 "Cosmetics do not make make miracles. But we will give you an honest promise for better skin" - Celimax~~So happy! I have been eyeing Celimax products with their white purple packaging. Also thumbs up for the exclusive packaging, its so pretty and clean (up on my stories). Jadi sebelumnya aku udah wishlist banget pengen nyoba brand ini, akhirnya kesampean jg 🖤~~This year Celimax had won Beauty Awards from Allure Magazine Korea. Celimax is a beauty brand founded on a principle of honesty. They strive to make an efficacious cosmetics that deliver on what they promise to do on skin.Here are the products that I got:🖤 Derma Nature Fresh Blackhead Jojoba Cleansing Oil🖤Derma Nature Relief Madecica pH Balancing Foam Cleansing🖤The Real Noni Energy Ampoule🖤Jiwoogae Heartleaf BHA Peeling Pad🖤Skin Repair Bee Tox Therapy~~Stay tuned for the update and review. Thank you so much @celimax.global for this generous package 🖤......
#clozetteid
#soconetwork
+ View more details

loading ...
Back To Top