loading...
Search
2,310 RESULTS FOR CHARIS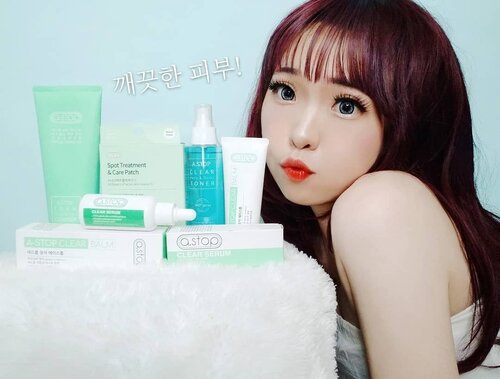 Annyeong! I want to share about my secret to prevent acne and give you IDR 237.000 off in total for all these products.
.
a.stop is a skincare product effective for troubled skin which work fast and savely. It affects on reddish skin and pimples immediately, remove dead cells on the skin, as an antibacterial effect and soothing effect that give my skin its natural glow back.
.
As i said before, I have a serious problem with Acne & eczema, that's why i'm so picky to choose a product for my skin. That's why i'm super happy when i finally found a products to get rid from acne. Not gonna lie - but really, i highly recommend a.stop for everyone with acne skin problem like me. a.stop is Korean professional brand for the acne standart of acne treatment.
.
I use all of these products & I really-really love it! 💚 all the products containts lightweight formula and easily absorbed to the skin. Its calming scents also give a relaxation. Make acne and pimple dissapear very quickly
.
In Korea, there are a words to describe a skin-goals :
🍀Sok-gwang [속광]: A natural glow and dewiness that seem to come from within.
🍀Mul-gwang [물광]: Very hydrated skin that looks like it's replenished to the max with water.
.
Get a special discount from me for a.stop products. I'll give you AIYUKI8's Exclusive Offers through :
.
✔️ a.stop Clear Balm :
Save IDR 45.000 (Rp 315.000 👉 Rp 270.000)
http://hicharis.net/AIYUKI/Mb5
✔️ a.stop Foam Face & Body Cleanser
Save IDR 84.000 (Rp 294.000 👉 Rp 210.000)
https://hicharis.net/AIYUKI/Ncv
✔️ a.stop Clear Toner 155ml :
Save IDR 32.000 (Rp 242.000 👉 Rp 210.000)
https://hicharis.net/AIYUKI/Nrg
✔️ a.stop Clear Serum :
Save IDR 53.000 (Rp 380.000 👉 Rp 330.000)
http://hicharis.net/AIYUKI/LWw
✔️ a.stop Spot Treatment & Acne Patch :
Save IDR 23.000 (Rp 173.000 👉 Rp 250.000)
https://hicharis.net/AIYUKI/MUM
.
.
@charis_celeb @hicharis
#astop
#CHARIS
#CHARISSTORE
#charisAPP
#CharisCeleb
#KoreanBeauty
#Korea
#hicharis
#skincare
#acneskin
#BeautyBlogger
#BeautyVlogger
#clozetteid
#acnecare
#Makeup
#Blogger
#Cosmetics
#style
#Blog
#korean
#Beauty
#girls
#kawaii
#beautifulskin
#flawlessskin
#IndonesianBeautyBlogger
+ View more details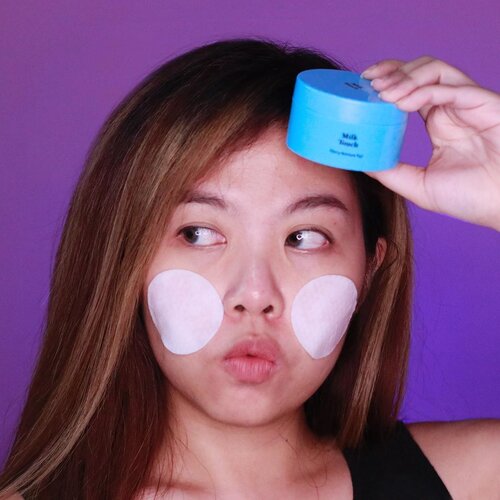 Kalian tau nggak kalau sel kulit pada umumnya berganti setiap 28-30 hari lho, dan wajah kita akan terlihat kusam kalau sel kulit mati menumpuk akibat tidak dibersihkan secara sempurna. Nah, akhir-akhir ini aku lagi suka pake @milktouch_official Glossy Moisture Pad yang bisa mengangkat sel kulit mati sekaligus melembabkan 💙
Pad dengan 2 tekstur ini mengandung PHA which is a gentle chemical exfoliant jadi cocok buat kulit sensitif, dan juga mengandung Triple Moisture Care (Beta Glucan+Panthenol+Glycerin) yang bikin kulit jadi keliatan glossy
Produk ini bisa dibeli di @hicharis_official 👉🏻
http://hicharis.net/adekumalaputri/N1F
-
#charis
#charisceleb
#milktouch
#glossymoisturepad
#hicharis
#hicharis_official
#clozette
#bblogger
#clozetteid
+ View more details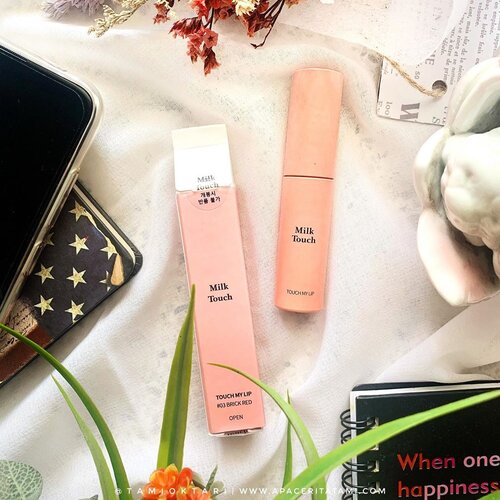 @milktouch_official Touch My Lip 💋
.
Lipcream dari @milktouch_official ini mempunyai kemasan simple tapi gemes. Box nya kayak kotak susu. Untuk pigmentasinya bagus, cocok untuk yang punya bibir gelap. Aplikatornya pun pas, ga terlalu panjang ataupun pendek. Shade 03 Brick Red ini mempunyai warna bata yang cukup bold. Dipakai full lips atau ombrepun cakep. Untuk swatchnya bisa cek slide 3 & 4 ya
.
Hasilnya matte. Setelah diaplikasikan ke bibir, biarkan ngeset dulu. Ga gampang transfer tapi kalau udah dibawa makan minum ya pasti transfer dan memudar
.
Mau dipakai untuk touch up? Sayangnya aku kurang suka hasilnya kalau di touch up. Susah banget ratainnya di bibir. Jadi mending dihapus dulu yang sebelumnya, baru ntar dipakai lagi
.
Kalian bisa dapatkan produk ini di @hicharis_official dan pastinya ada diskon dengan pembelian di link dibawah ini👇🏻
.
Milk Touch 'Touch My Lip'
http://hicharis.net/tamioktari/NCu
.
@charis_celeb
#charis
#charisceleb
#milktouch
#ClozetteID

+ View more details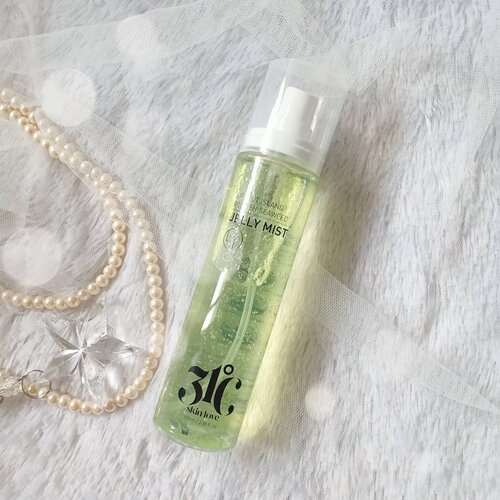 + View more details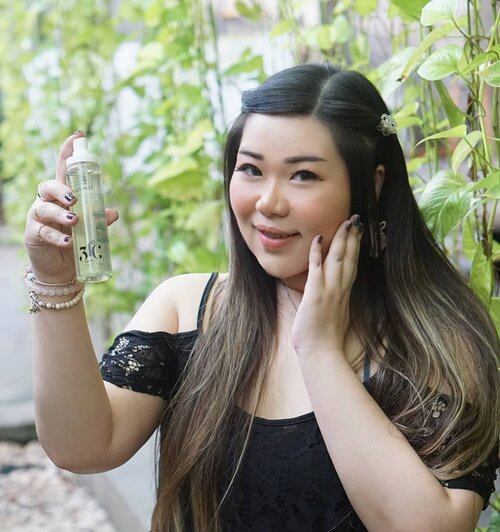 + View more details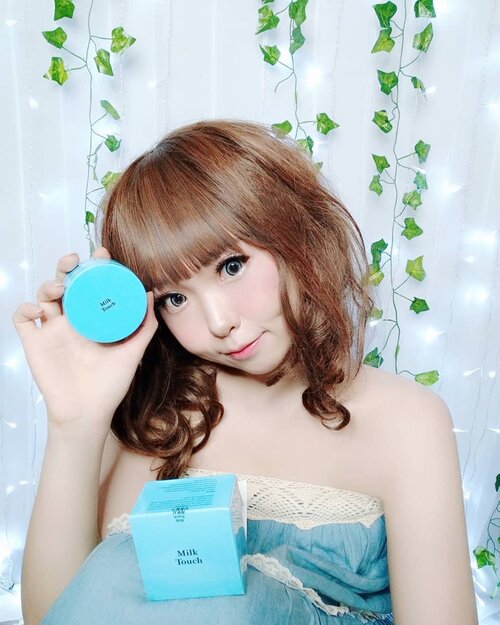 + View more details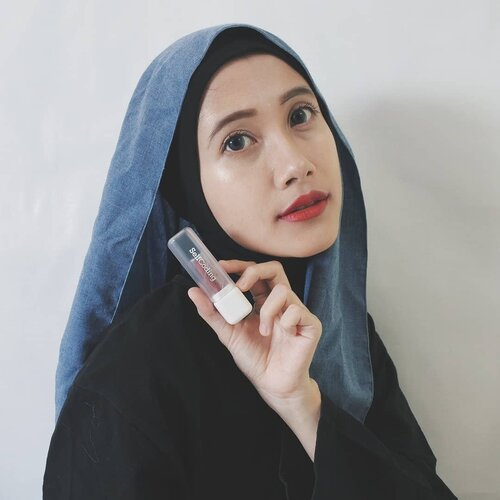 💄𝚂𝚎𝚕𝚏𝙲𝚘𝚍𝚒𝚗𝚐 𝙲𝚘𝚍𝚎 𝚁𝚎𝚍 𝚂𝚘𝚏𝚝 𝙻𝚒𝚙𝚜𝚝𝚒𝚌𝚔 - 𝚇𝙾𝚇𝙾💄
I love blue-based red lipstick! It makes my face brighter and fresher. But i rarely seen on public with red lips like this 🤭
OK, so SelfCoding Code Red Soft Lipstick is consisted of 6 reddish shades, and i got shade XOXO here.
It contains some natural oil from Jojoba, Coconut, Avocado, and Rosehip.
Here's my quick review:
•PACKAGING• SUPER STYLISH🤩 Really love the design and how they represent their product. Simple and sleek at the same time. Swipe for more pics.
•TEXTURE• It glides on very smoothly on lips. Very lightweight. Not sticky and set quickly.
•AFTERMATH• Soft matte finishing. Although it's not transferproof (just like any other bullet lipstick) i love the pigmentation. No dark lips color shown, it covers all. Love it! Perhaps i should own another natural color too, lol.
You can buy SelfCoding Code Red Soft Lipstick for Rp180.000 here:
https://hicharis.net/annisapertiwi/M4B
#selfcoding
#CodeRedSoftLipstick
#SoftLipstick
#CHARIS
#hicharis
@hicharis_official @charis_celeb
#charisceleb
#vsco
#clozetteid
#kbeauty
#kbeautyenthusiast
#kbeautylover
#beautyenthusiast
#beautyblogger

+ View more details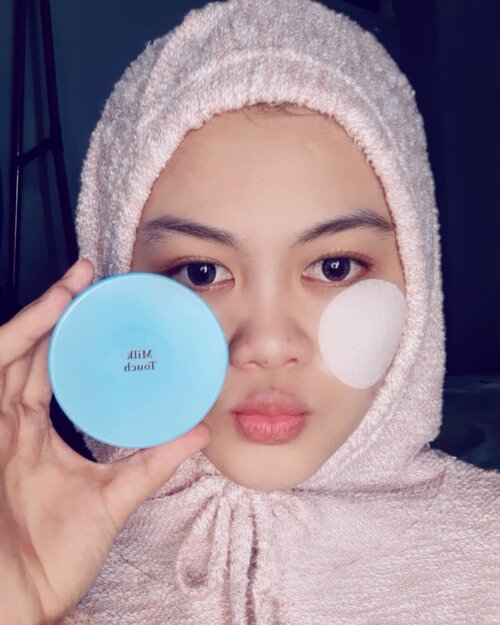 Review ~ Glossy Moisture Pad 🦋Kalian tau kan sekarang aku lagi suka sama yang simpel-simpel gitu, nah jadi kemaren aku baru aja dikenali @charis_indonesia sama salah satu produk dari @milktouch_official ini termasuk salah satu produk yang lagi di gemari juga di Korea loh dan selain itu produk ini juga adalah salah satu yang lagi di gemari di negeri sakura Jepang 😍Yaitu adalah Glossy Moisture Pad yang dimana memiliki fungsi untuk membantu melembabkan dan membuat kulit wajah kita bercahaya alias glowing ala cewek-cewek korea gitu 🌼Seperti nama produknya Pad, produk ini memiliki dua sisi yang seperti pad kebanyakan. Dan menurutku ini salah satu produk yang wajib banget dimiliki oleh jenis-jenis orang pemalas namun ingin memiliki wajah mulus seperti aku 😂Nah produk ini juga cocok banget di pakek pagi dan malam karena melembabkan kulit kita dengan takaran yang sewajarnya yang diperlukan oleh kulit wajah, produk ini juga dapat menyamakan pori-pori, dan tentunya dapat mengangkat Sel kulit mati pada wajah 🕊️Dan keuntungan lainnya dari produk ini adalah, kita bisa bawa buat traveling karena ga makan tempat banget dan bisa membuat kita lebih praktis ☺️Harga dari produk ini sekitaran Rp. 207.000 untuk harga normal tetapi kalian bisa dapet diskon dengan mengklik link di bawah ini atau link di BIO aku untuk mendapatkan harga Rp. 180.000 aja ❤️
https://hicharis.net/siltafadillah/NXD
#MILKTOUCH
#GlossyMoisturePad
CHARIS
#hicharis
@hicharis_official @charis_celeb
#ClozetteID
#skincaresilta

+ View more details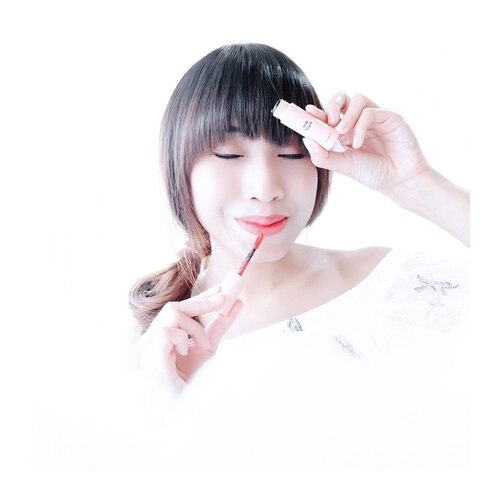 + View more details

loading ...
Back To Top