loading...
Search
163 RESULTS FOR CHILDREN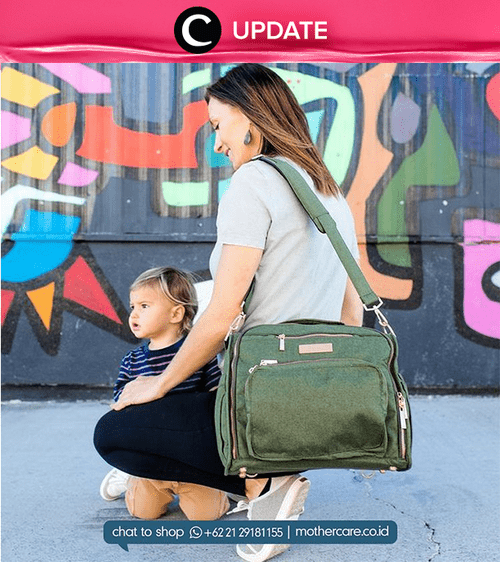 Like mother like children, style si kecil juga harus sekece gaya ibunya! Yuk tingkatkan fashion si buah hati bersama Mothercare, dan nikmati promo Stylish Savetember dengan diskon yang menarik. Yuk belanja sekarang sebelum promonya selesai! Lihat info lengkapnya pada bagian Premium Section aplikasi Clozette. Bagi yang belum memiliki Clozette App, kamu bisa download di sini
https://go.onelink.me/app/clozetteupdates
. Jangan lewatkan info seputar acara dan promo dari brand/store lainnya di Updates section.

+ View more details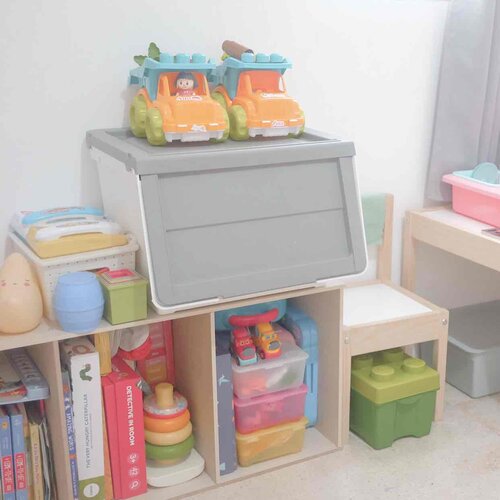 👧🏻 STORAGE MAINAN ANAK 👧🏻
Kemaren iseng buka Q&A box terus ada yg nanya soal ajarin anak beresin mainan & tips nya, kayak yg udah gue jawab di story sih ya cara ajarin anak itu KASIH CONTOH, children see - children do
Terus, DON'T EXPECT TOO MUCH yaa. Hargai anak yg udah mau bantu beberes, kalau enggak mau yaudah enggak apa apa juga. Toh kalau ibuk nya lagi beberes juga (kadang) anak jadi mau ikut bantuin 🤣
Salah satu storage mainan anak yg gue share tuh si @olymplast Storage Solution, awalnya iseng liat liat nyari storage terus nemu ini. Coba beli 1 eh ternyata berguna banget 👌🏻
Twinnies nyebut ini "garasi mainan" soalnya bisa dibuka tutup, hemat tempat juga karena bisa ditumpuk. Buat yg space ruangan nya minimalis ya berguna banget, bikin terlihat rapih tapi enggak makan tempat~
Buat liat lengkap video pojok mainan nya twinnies bisa liat di highlight ya, judul nya "Beresin Mainan"
Another poin plus ya ini gampang dibersihin, tahan air jd bisa di cuci atau di lap pake tissue basah
Selain buat mainan, ya bisa buat nyimpen apa aja kok! Cuma kalau di gue ya berfungsi nya sebagai tempat simpen mainan twinnies~
#clozetteid
#MomBloggerIndonesia
#MomsMingle
+ View more details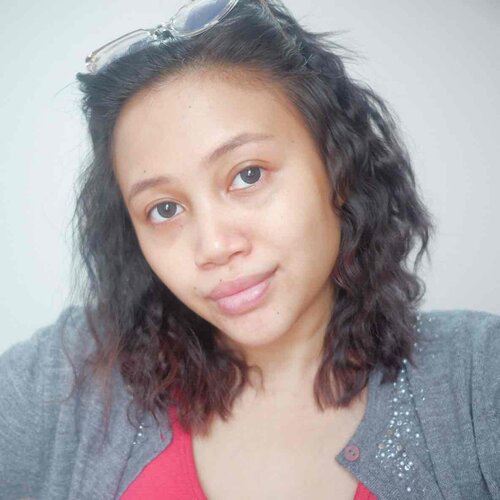 Salah satu hal yg masih gue "perjuangkan" untuk lebih baik itu adalah self-love. Self-love untuk gue itu adalah ketika gue bisa mencintai diri se cinta-cinta nya, menerima segala kekurangan dan kelebihan plus berdamai dengan diri sendiri atas segala perubahan yg terjadi sama diri gue (in this case, perubahan fisik pasca melahirkan & menyusui)
Kritik terbesar itu seringkali datangnya dari faktor internal, diri sendiri. Waktu ngaca, ada aja komentar jelek yg muncul di kepala. Apalagi waktu awal melahirkan, hormon berantakan ditambah perubahan bentuk badan dan kulit yg juga banyak dipengaruhi oleh hormon.
Sempet enggak PD post foto muka bare face karena ngerasa kulit enggak mulus, banyak jerawat dan lain. Sebagai orang yg suka review skincare pun ada ketakutan tersendiri kalau nanti post foto muka enggak mulus terus dapet komen jelek, iya overthinking yg enggak penting sebenernya
Setelah beberapa bulan, akhirnya gue bisa pelan pelan menerima segala perubahan fisik yg ada di tubuh gue. Ya udah mulai sadar, kalau bukan gue yg mencintai diri gue sendiri tuh siapa lagi?
Udah gitu, sebagai seorang ibu tunggal ya gue bertanggung jawab penuh atas apa yg akan gue ajarkan ke anak anak gue. Kalau gue sendiri aja sulit mencintai diri gue, gimana gue bisa mencintai anak anak gue sepenuh hati dan mengajarkan mereka untuk mencintai diri mereka? Ya kan? Children see, children do ✨
Sejak itu sampai sekarang, gue selalu berusaha untuk mencintai diri gue sepenuh hati, menerima kekurangan dan berdamai dengan perubahan. Its a lifetime process, yg penting buat gue ya menikmati proses nya 🤗
#ImPerfectBeauty
- gue cantik dengan segala kekurangan dan kelebihan gue, begitu juga kalian ❤️ @elsheskin
PS: to be fair, foto slide 1 pake filter ya biar tone nya seragam di feed. Liat slide berikutnya ada foto asli kulit gue tanpa edit tanpa filter 🥰
+ View more details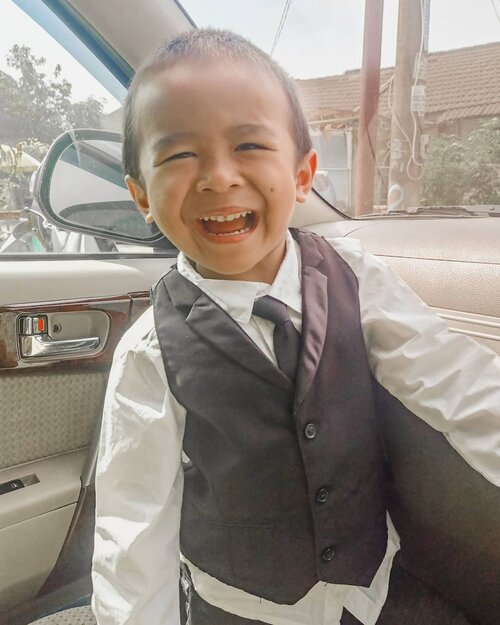 Satrio, yang sebentar lagi jadi big brother ❤️ I know things will definitely change. Waktu Ibu yang dulu berlimpah untukmu (dan kerjaan lol), harus dibagi dengan adik. But always know that my love for you will never be divided. 💕The days are indeed long but the years are short. Ga kerasa kan udah mau jadi kakak, nanti bulan Juli udah jadi anak TK, udah bisa mandiri, udah bisa baca ini itu. Perasaan dulu masih uget uget di kasur ga bisa tengkurep 😂😂 Remember, you are the one who are the first in my womb. You are the one that made me learn oh so many new things.You are the first one who made me feel wanted and special 24/7 even when I am not sure with myself. You are the one who made me a mom and experience this incredible motherhood journey. Stay happy and healthy, big brother. Semoga transisi kamu menjadi kakak dan transisi Ibu menjadi seorang Ibu dua anak berjalan mulus ya. Kita belajar lagi bareng-bareng. 💪💪 I LOVE YOU..--------.
#clozetteid
#clozettedaily
#family
#boy
#satriorpradana
#thepradanasfamily
#parents
#son
#toddler
#toddlerson
#birthday
#birthdayboy
#satrio50mo
#toddlerootd
#kidootd
#ootd
#babyboyootd
#boyootd
#kids
#child
#firstborn
#children
#kidsootd

+ View more details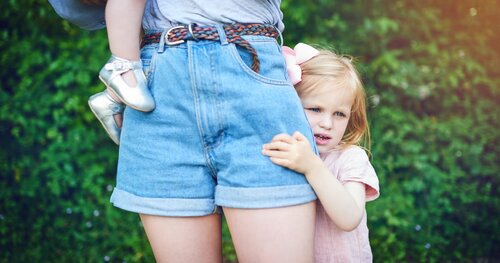 Your toddler could be highly sensitive, which means they're more easily overwhelmed by too many noises and people. Here's what experts advise.
Simak juga artikel menarik lainnya di Article Section pada Clozette App.

+ View more details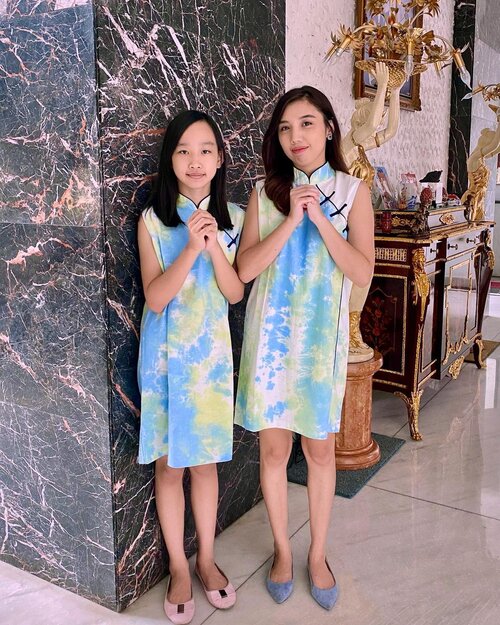 + View more details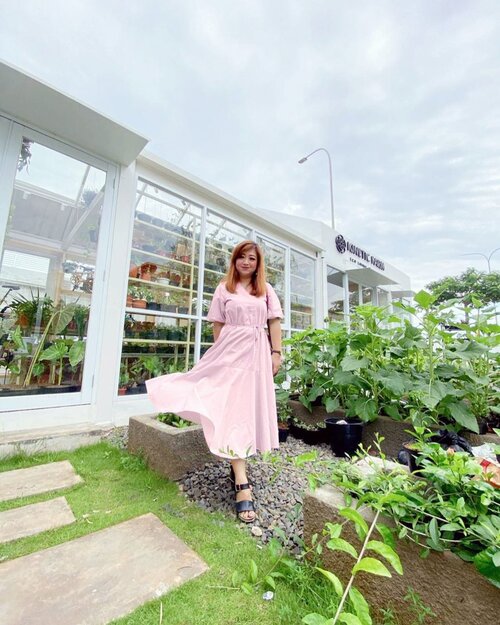 + View more details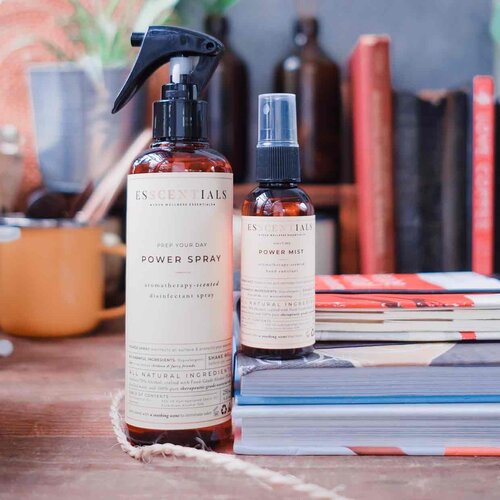 @esscentials.idn Power Couple
✨ Power Spray: Aromatherapy-Scented disinfectant spray
✨Power Mist: Aromatherapy-Scented hand sanitizer
✅ Natural ingredients
✅ Food-Grade alcohol
✅ Pure Essential Oil
✅ Non toxic
✅ Children & Pets friendly
These two immediately i put on my bed-side table, i really like the smell. the Power Mist is not sticky nor drying my hands.
Power Couple ini masuk di list one of my favorite disinfectant 👌🏻 head over to their instagram for more info! ❤️
#clozetteid
#MomBloggerIndonesia
#MamaBlogger
#SingleMomIndonesia
#disinfectant
#handsanitizer
#produklokal
+ View more details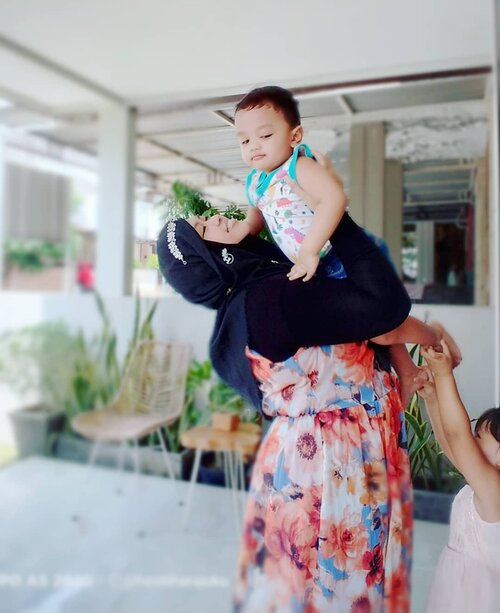 + View more details

loading ...
Back To Top