loading...
Search
159 RESULTS FOR CHILDREN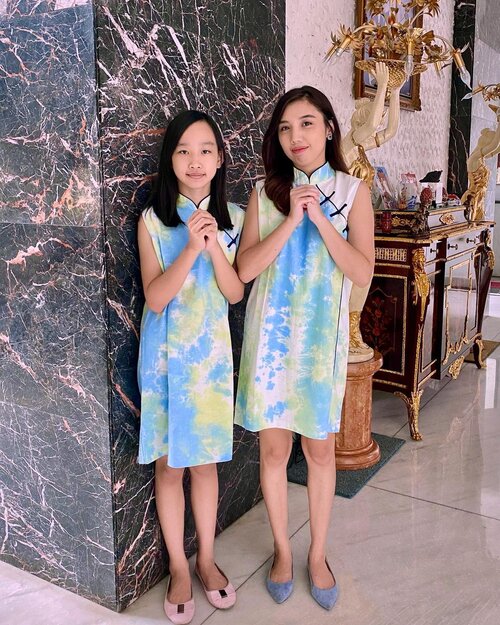 + View more details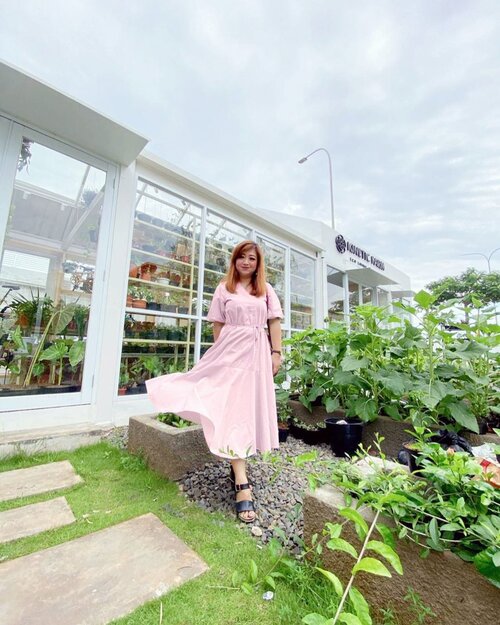 + View more details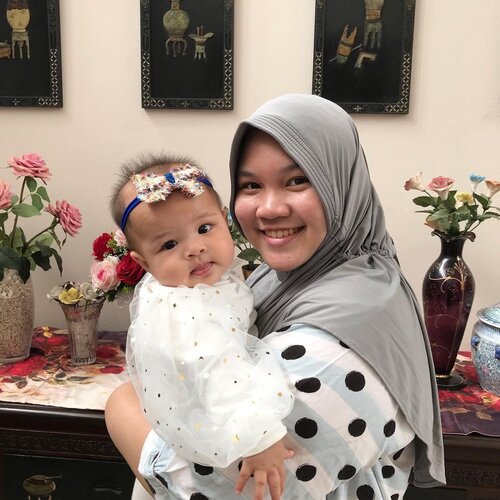 2020 might not be the best year of all time, but this year I got to be a mother to this beautiful girl so I have no regrets. Alhamdulillah, Masya Allah. I used to wonder how does it feel to have such cute children like those
#babiesofinstagram
, I think it must be really nice to spend the whole time them, while I could only wait for their post on IG, which I found such a stress reliever. Now, I could testify yeah it feels really nice, exciting, and rewarding 🥰🥰🥰.I believe it's never been easy to be a mother especially in this pandemic time, hope everything wll get better soon!
#yangpentinganakkecemamakbelakangan
#momanddaughter
#clozetteid
+ View more details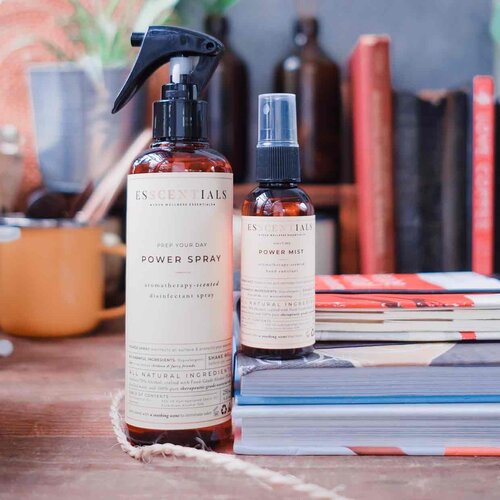 @esscentials.idn Power Couple
✨ Power Spray: Aromatherapy-Scented disinfectant spray
✨Power Mist: Aromatherapy-Scented hand sanitizer
✅ Natural ingredients
✅ Food-Grade alcohol
✅ Pure Essential Oil
✅ Non toxic
✅ Children & Pets friendly
These two immediately i put on my bed-side table, i really like the smell. the Power Mist is not sticky nor drying my hands.
Power Couple ini masuk di list one of my favorite disinfectant 👌🏻 head over to their instagram for more info! ❤️
#clozetteid
#MomBloggerIndonesia
#MamaBlogger
#SingleMomIndonesia
#disinfectant
#handsanitizer
#produklokal
+ View more details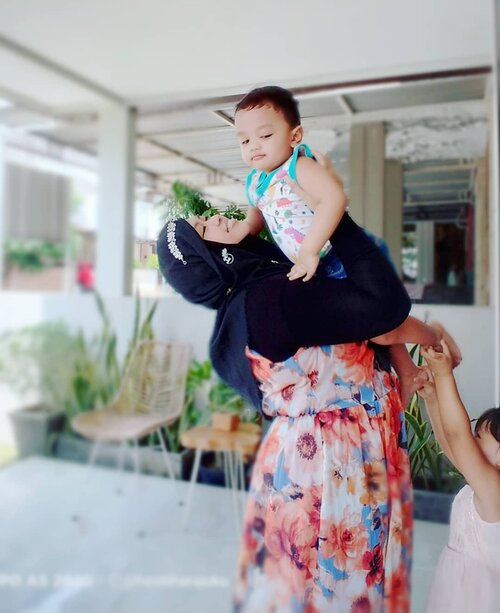 + View more details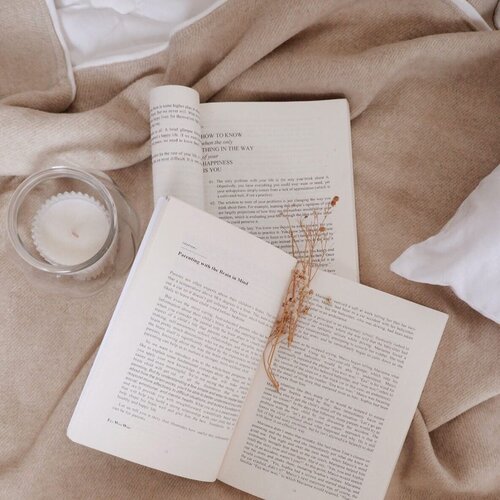 Paham lah ya punya THREENAGER aka toddler. For the first time gue merasa butuh panduan dalam hal ini. Akhirnya gue nemuin satu buku yg bagus banget, yang bikin gue mengerti dan menghadapi fase ini dengan baik dan benar (most of the time).-There's a good quote on the book; "....the kind of relationship you provide for your children will affect generations to come."-So better treat them right parents! FULL Review on blog__ link in bio.
#ckwrites
#ClozetteID

+ View more details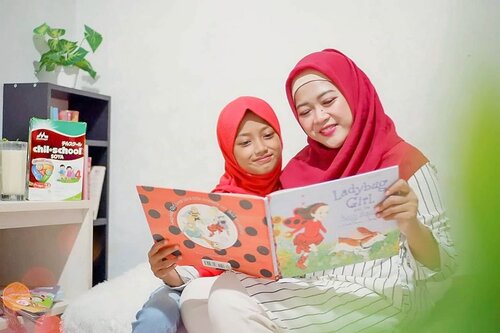 Asli, rasanya kaya kesambar petir waktu dokter bilang Raisha ada masalah di sistem pencernaannya karena alergi. Nggak nyangka kalau alergi punya dampak yang segitu besarnya. Rasanya nyesek banget, selama ini abai perihal risiko alergi yang bisa saja diderita anak, karena riwayat orang tuanya😢 ⠀⠀Nah, atas saran dokter, Raisha saat ini minum susu khusus alergi, yaitu Morinaga Chil*School Soya yang merupakan susu pertumbuhan yang diformulasikan dengan isolate protein kedelai berkualitas dengan kandungan MoriCare+ Zigma Triple Bifidus yang mendukung kecerdasan multitalenta, pertahanan tubuh ganda, dan tumbuh kembang optimal. ⠀⠀Alhamdulillah, Raisha suka dan jadi semangat minum susu. Oh ya, ulasan lengkapnya udah ku tulis di blog ya, silahkan mampir ke
www.novitania.com
😉⠀⠀The best way to make children good is to make them happy and healthy. Cara terbaik yang bisa orang tua lakukan untuk membesarkan anak adalah dengan membuat mereka sehat dan bahagia. Karena sejatinya, waktu tak bisa kembali, Kini saatnya kita menjadi orang tua yang tanggap risiko alergi 😊⠀⠀⠀⠀@MorinagaPlatinum
#WaktuTakBisaKembali
#SusuMorinaga
#TripleBifidus
#GenerasiPlatinum
#MorinagaBloggerCompetition
⠀
#MorinagaSoya
⠀
#MorinagaChilSchoolSoya
⠀
+ View more details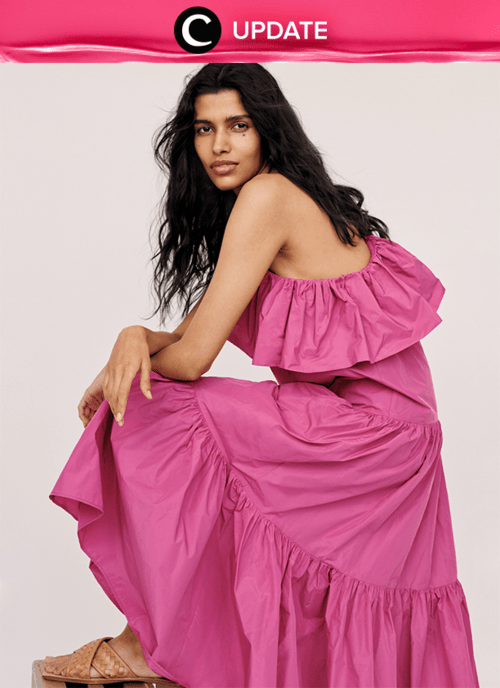 Entering this August, Mango updated their collection with new, and of course, better look for their women, men, and children line. Also, there is an interesting promo for you to enjoy these new products. Add your August attire with cheaper price at Mango! Lihat info lengkapnya pada bagian Premium Section aplikasi Clozette. Bagi yang belum memiliki Clozette App, kamu bisa download di sini
https://go.onelink.me/app/clozetteupdates
. Jangan lewatkan info seputar acara dan promo dari brand/store lainnya di Updates section.

+ View more details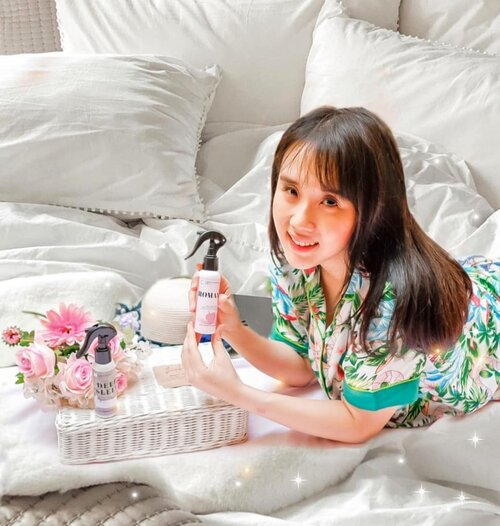 AROMATHERAPY SPRAY 👌Tidur nyenyak dan aman udah gampang kok. Udah seminggu gw cobain essential oil spray dari @_betwinkling nih. Itu isinya essential oil (EO) yg bs jd pewangi ruangan/kasur/kain apapun, bahkan kamu semprotin di toilet pun boleh.Bener2 ga pakai fragrance/pewangi yg chemical sama sekali..wanginya pure dr essential oil. Krn itu selain wangi, EO itu bisa kasi efek therapeutic. Aman utk bumil, busui, dan anak2. Gw cobain 2 dari 5 varian spray nya :1. Deep sleep : isinya lavender dan ada hint peppermint . Lavender memiliki efek relaxing. Peppermint sih efeknya mostly utk sistem pernafasan. Dicombine spy bisa bikin cepet tidur. Bisa bikin susah tidur jadi lbh nyenyak tidur yg 'Deep Sleep'. Pas bangun beneran seger. Itu jg bs utk sanitizing debu, kuman2, bed bugs, tungau bisa berkurang jg. Jd bs mengurangi jg tuh yg punya alergi2 gitu.2. Romance aromanya mebih kuat drpd Deep Sleep. Bunga yg dominan di dalamnya disebut ylangylang, alias bunga Kenaga. Wanginya khas, uplifting and enjoyable. Known for its "anti-depression" properties. Pas buat yg lagi penat, pusing2, cium wanginya lbh calming. Bisa utk mengurangu cramps saat haid buat cewe dan juga mood swing krn memiliki sifat anti-spasmodic.Udah aman, relaxing, tidur jadi nyenyak sampe2 gw kesiangan bangun! Bisa disemprot di bantal, kasur, gulung, soda, dan tempat duduk mobil biar kuman2 dan microorganisme pada hilang deh! Lagi ada promo bulan ini ada diskon 20% utk semua varian di SHOPEE/btwinkling karena suka ada flash sale juga
[email protected]
_betwinklingSpray Essential Oil✔ pure EO✔ safe for children✔ recommendedFree ongkir at Shopee/btwinkling.
#essentialoil
#spray
#bedbugsremover
#tungau
#dustfree
#aromatherapy
#sprayaromatherapy
#tapfordetails

+ View more details

loading ...
Back To Top