loading...
Search
81 RESULTS FOR CLOZETTEIDXSKIISBY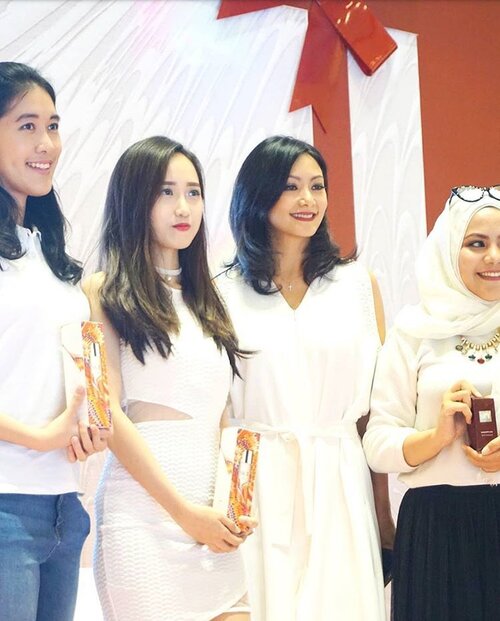 + View more details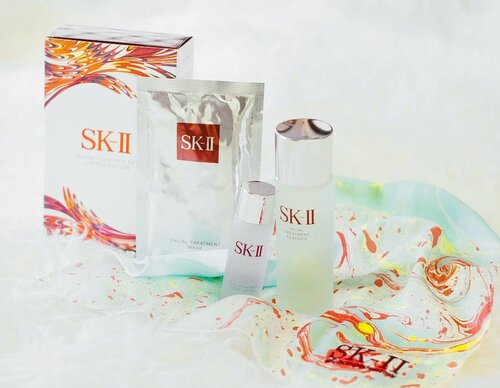 A little throwback to @skii's Suminagashi Festive Party last month and been trying these products for almost a month now, and my favourite product goes to their Facial Treatment Essence! 🙆🙆
So here goes my short review:
.
What I like about SK-II's FTE:
• A glowing skin result (favourite result 💋)
• Moisturize but doesn't make your skin oily
• Softer skin (kulit2 kasar hilang semua)
• Reducing dark spots
.
Facial Treatment Mask and Lotion:
• Magically removes all the pimples
• Kulit jadi super duper kenyal kayak pudding
.
Yes yes this is my honest review and I looovveee SK-II's products ❤❤❤
.
#skiigifts
#skii
#changedestiny
#clozetteid
#clozetteidxskiisby
+ View more details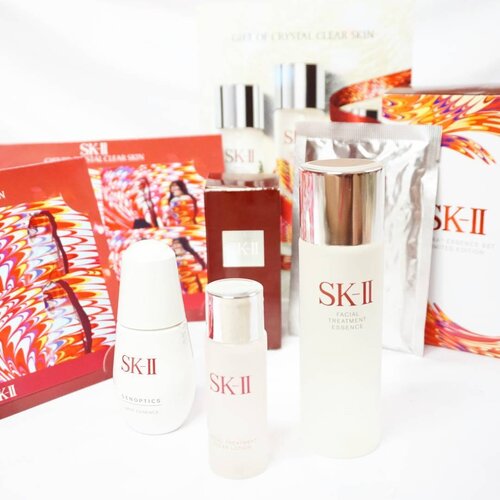 Masih ingetkan kan kemarin aku dateng ke acara launching limited edition bottle nya SKII yg tahun ini memilih Suminagashi Art sebagai design terbaru bottle mereka. Dan ini dia Goodie Bag dari Acara kemarin. Untuk review product dari goodie bag sudah up di blog aku lohh.. Dan untuk mengetahui keseruan event kemarin dan hadiah apa yg kudapat saat memenangkan makeup challenge disana? Stay tuned di blog aku krn akan segera up
#SKIIgifts
#SKII
#changedestiny
#sk2
#메리피테라
#Merrypitera
#피테라에센스
#ClozetteID
#ClozetteIDxSKIISBY
.
.
📷Sony Alpha5100
#sony
#sonyindonesia

+ View more details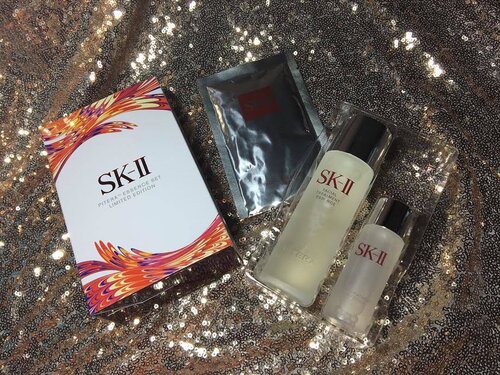 This skin care brand definitely needs no introduction, @skii is one of the leading skin care brand in beauty world today-and there is only one explanation why they are so famous : they deliver.
Since i have a pretty healthy skin for my age, i will share with you my mum's skin journey with SKII. My mum is 67, definitely not a spring chicken anymore 😝, and while she looks youthful for her age-she always has very dry skin that is quite bothersome for her : until i introduced SKII to her.
Prior to using SKII, she was already using high end skin cares that every bit as expensive as SKII -but with very minimum result. I got a few travel size SKII products and told her to use it, she fell in love immediately, especially with SKII's
#magicwater
a.k.a Pitera water that their treatment essence contains
Today she is an avid user of SKII, her skin is so much smoother, suppler, and youthful looking-it is no longer dry or dehydrated but glowy and healthy instead! Imagine if this magic water works so well for a 67 year old lady, what miracle it can bring for our much younger skin?
#SKIIgifts
#SKII
#changedestiny
#ClozetteID
#ClozetteIDxSKIISBY
#review
#minireview
#pinkreview
#blogger
#bblogger
#bbloggerid
#surabaya
#indonesianblogger
#indonesianbeautyblogger
#bloggerceria
#bloggerceriaid
#sbybeautyblogger
#surabayablogger
#surabayabeautyblogger
#suminagashifestiveparty
#clozettedaily
#beautyblogger
#skii
#skiifacialttreatmentessence
#skincare
#facialtreatmentessence
#skiireview
#japaneseskincare
#piterawater
+ View more details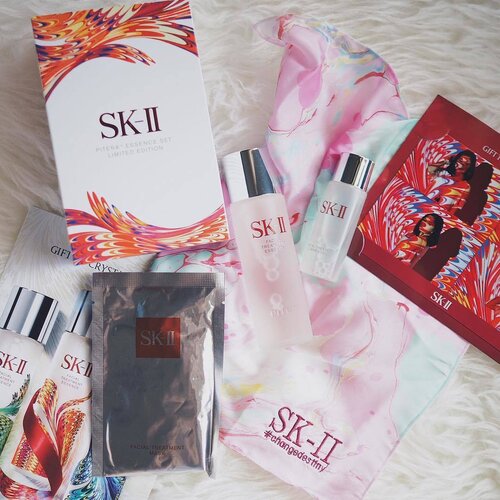 + View more details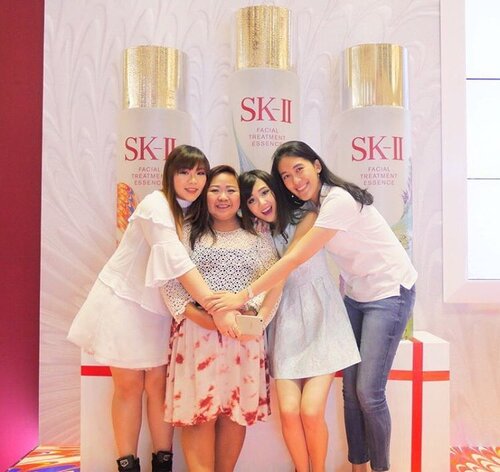 + View more details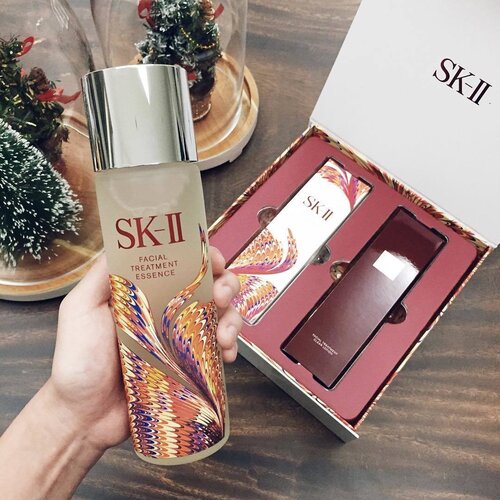 + View more details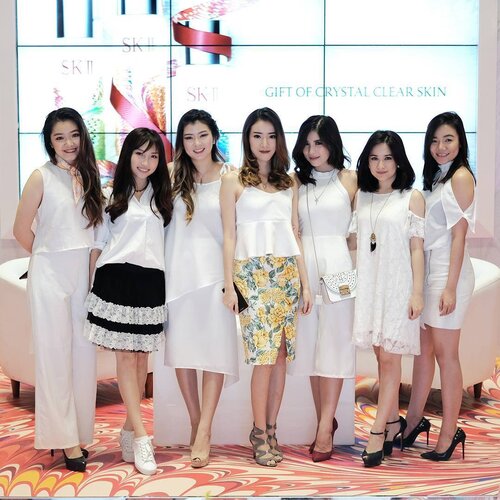 + View more details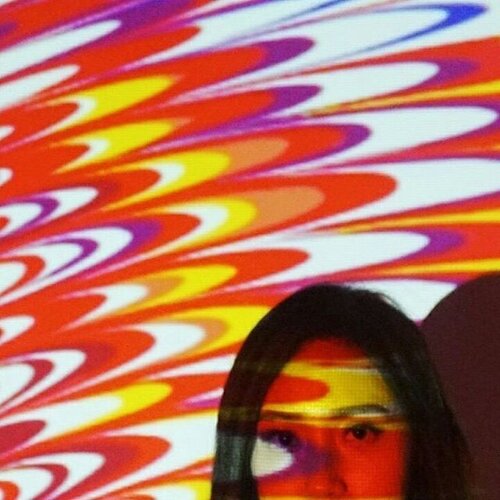 Seni Suminagashi dipilih oleh SK-II karena kekuatan filosofi yang percaya bahwa tak ada istilah tetesan yang salah; setiap tetes begitu unik & berharga. Dan SK-II percaya bahwa semua perempuan dapat menjadi cantik dengan caranya masing-masing, sama halnya seperti esensi dari Suminagashi.
Ingin mencoba photo booth Suminagashi yang keren ini, silahkan datang ke SK-II Festive Suminagasi di Tunjungan Plaza 3, dari tanggal 22 – 27 November 2016.  
#SKIIgifts
#SKII
#changedestiny
#ClozetteID
#ClozetteIDxSKIISBY

+ View more details

loading ...
Back To Top