loading...
Search
555 RESULTS FOR COAT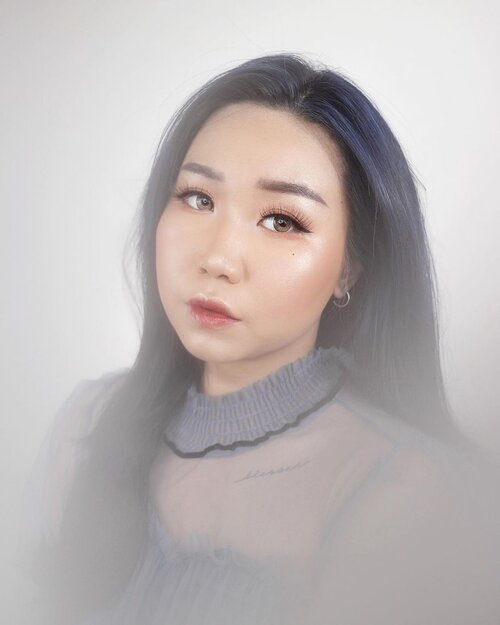 + View more details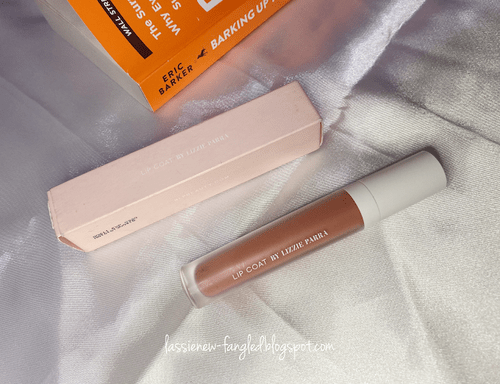 data:blog.metaDescription...

+ View more details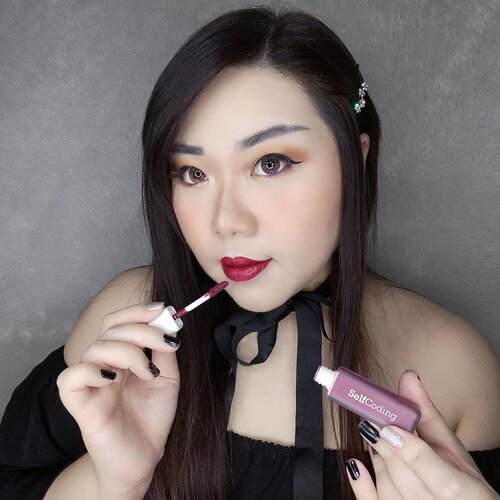 If you want a liquid lipstick with superior pigmentation minus the heavy feeling, I am highly recommending @selfcoding.official
Code Crush Matte Liquid Lipstick. It glides on like a dream, coat your lips fully with one swipe, yet feels light and comfortable even when worn for hours. The only thing I am not the happiest about is the scent, usually Korean lippies has the nicest, luxe scents but this one quite a strong paint like smell, it goes away after application though but I think it's totally worth mentioning.
My shade is Sangria, a beautiful wine shade that gives you an instant posh aura without it being too dark or vampy. Also available in 5 other shades that are still in the same warm, Autumn appropriate color family.
Contains some superfood key ingredient (avocado, coconut, jojoba and rosehip) to care for your lips while the long lasting formula ensure your lips to be picture perfect all day long 🙂.
If you're interested in giving them a try, you can purchase it from my Charis Shop (Mgirl83) for a special price or type
https://bit.ly/selfcodingMindy83
to directly go to the product's page
#selfcoding
#lipstick
#CodeCrushMatteLiquidLipstick
#CHARIS
#hicharis
#charisceleb
#reviewwithMindy
#beautefemmecommunity
#kbeauty
#koreanmakeup
#koreanbeauty
#koreanmakeupreview
#koreancosmetics
#kcosmetics
#clozetteid
#sbybeautyblogger
#beautynesiamember
#bloggerceria
#bloggerperempuan
#bbloggerid
#jakartabeautyblogger
#review
#influencer
#SURABAYABEAUTYBLOGGER
#endorsement
#endorsementid
#girl
#openendorsement
#socobeautynetwork
#startwithSBN
+ View more details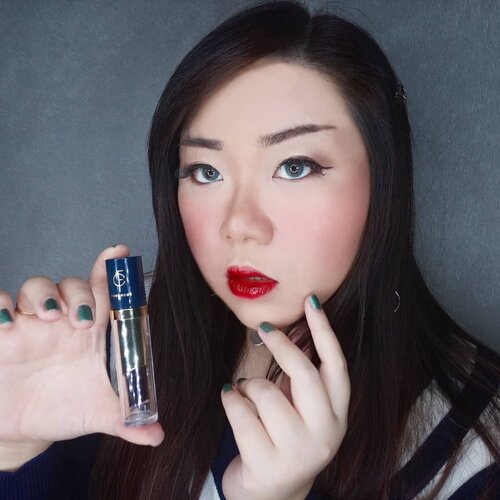 Not usually a fan of the watery lip tint type - aku sih suka banget hasilnya yang cute dan kayak abis makan es loli, tapi jujur aku ga begitu suka karena pengalaman aku selama ini cobain beberapa merk susah di ratain (mereka ngumpul ditengah bibir banget dan ga mau tinting bagian luarnya samsek 😶) jadi meskipun aku suka banget ombre lips, biasanya aku pake lip cream/lipstik biasa bikinnya. Selain itu aku juga bosen banget sama warna-warna lip tint yang itu-itu aja (cuma merah, hot pink sama coral kan biasanya 🙈) - sampe aku ketemu sama @forencos_indonesia Tattoo Glass Tint yang pilihan warnanya banyakkk (ada 15 warna 😶😶😶 aku sampe pusing milihnya karena cakep-cakeppp). Aku milih 01 Flame yang warnanya Deep Red gitu, unusual untuk lip tint Korea deh warna merah yang gelap dan Vampy gini!Texturenya watery (hati-hati jangan di miringin ya, bisa tumpah 😭, i spilt some when i swatched it 🙈) tapi lebih thick dari rata2 lip tint Korea, pigmentasinya lebih baik juga. Meskipun ngga bisa coating my whole lips in uniform tapi bisa bikin bold lips dan warnanya engga ngumpul di tengah doank. Oya wanginya juga enak, wangi buah2an tapi mewah gitu. Tapi seperti rata2 lip tint watery gini, harus hati2 kalo make karena bisa kena gigi, cepet2 aja dibersihin sih 🙈.Lip tint ini long lasting banget, meskipun ada transfer dikit ke masker tapi warnanya tetap vivid dan ngga smudging loh. Setelah makan berat pun masih staining cantik. Aku juga suka banget hasil akhirnya yang glossy (sesuai namanya yang Glass Tint), bikin bibir kelihatan extra juicy dan sexy.Jadi ketagihan loh sama Tattoo Glass Tint ini, pengen banget nyobain warna-warna lain! Dan juga jadi pengen nyobain lippie2 lain Forencos karena pilihan tipenya banyakkk 😍😍😍.
#forencos
#forencosindonesia
#reviewwithMindy
#beautefemmecommunity
#liptint
#tattooglasstint
#liptintreview
#forencosliptint
#forencostattooglasstint
#kbeauty
#koreanmakeup
#koreanbeauty
#koreanmakeupreview
#koreancosmetics
#kcosmetics
#clozetteid
#sbybeautyblogger
#beautynesiamember
#bloggerceria
#bloggerperempuan
#bbloggerid
#jakartabeautyblogger
#review
#influencer
#beautyinfluencer
#SURABAYABEAUTYBLOGGER
#girl
#beautysocietyid
+ View more details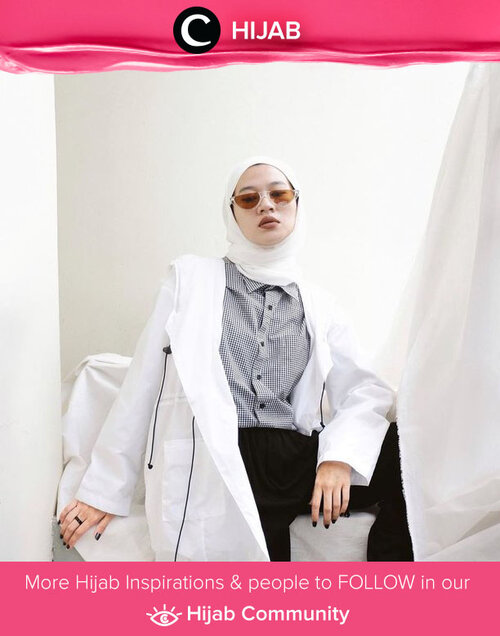 Clozette Ambassador @Karinaorin looks so comfy in Cottonink white coat. Simak inspirasi gaya Hijab dari para Clozetters hari ini di Hijab Community. Yuk, share juga gaya hijab andalan kamu.

+ View more details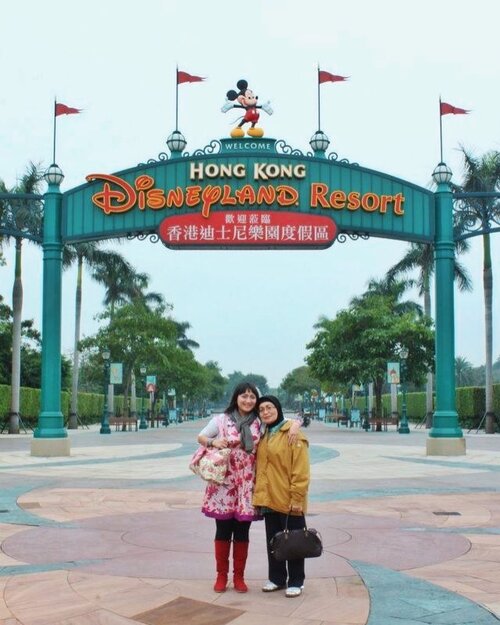 Hong Kong adalah negara kedua yang aku kunjungi. Saat itu aku ke HK ramai-ramai sekeluarga menggunakan tour & travel, jalan-jalan ke gunung, lalu makan di Jumbo Floating Restaurant. Walau saat itu berumur sekitar 7 tahun, tapi aku masih mengingat hal tersebut.
Beberapa tahun kemudian ketika blog masih ramai, aku dan mak @chicme mendapatkan ajakan kerja sama untuk pergi ke Hong Kong yang disponsori oleh Hong Kong Disneyland. Kami boleh membawa 1 travel partner. Aku memilih membawa Mama karena Mama belum pernah ke Disneyland. Lumayan kan bisa bawa orang tua tanpa keluar duit banyak wkwkwkwk.
Selama di Hong Kong, kami menginap di Disney's Hollywood Hotel. Kamarnya luas, amenitiesnya lucu-lucu, dan yang pasti makanannya enak-enak. Sarapan kenyang, hati senang. Setelah itu kami dibawa langsung ke Hong Kong Disneyland yang letaknya tak jauh dari hotel. Ini pertama kalinya aku dan Mama ke Disneyland. Yay!
Sebagai anak yang tumbuh dengan nonton film Disney, gak bisa gak nangis kalau ke sini. Rasanya kayak mimpi jadi kenyataan. Aku mencoba wahana-wahana yang menarik walau gak banyak yang bisa aku naiki. Apalagi aku gak bisa naik rollercoaster. Untung Mama juga sehat dan bertenaga, jadi masih kuat keliling Disneyland. Tiga hari dua malam kami menghabiskan waktu di Disney area. Setelah itu aku dan Mama memutuskan untuk extend supaya bisa belanja dan keliling Hong Kong.
Hong Kong itu kurang lebih mirip Singapore, tempatnya cukup bersih kalau di kota. Tapi kalau masuk ke area suburb, udah kayak di film-film gitu. Bahkan kamar hotel yang aku tempati sungguh mini. Jarak tempat tidur ke jendela sungguh dekat sampai aku bisa menaruh kakiku di jendela.
Kangen jalan-jalan pake coat, ngerasain hawa dingin, dan pastinya bebas dari ketakutan virus. Yuk sama-sama jaga diri dan menerapkan physical distancing. Jangan lupa pakai masker ke mana pun ya. Semoga
#Covid19
ini segera berakhir. :')
#chikatravelstories
#travel
#travelgram
#traveler
#instatravel
#clozetteID
#throwback
#travelingstories
#traveling
#hongkong
#hongkongdisneyland
#disney
+ View more details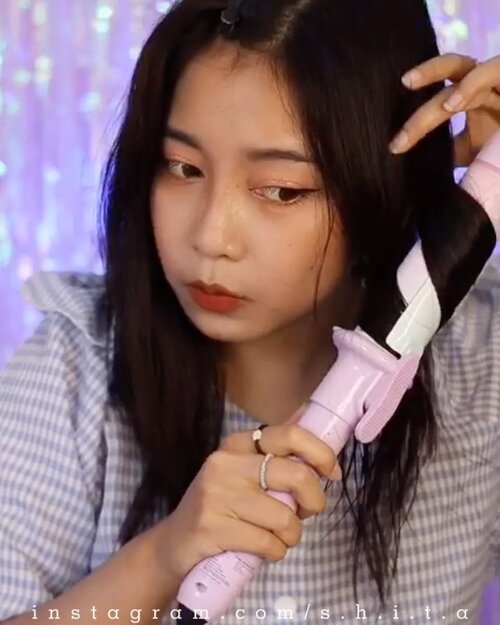 ꪜꫀꪀꪮꪀ - 𝗛𝗮𝗶𝗿 𝗧𝗿𝗲𝗮𝘁𝗺𝗲𝗻𝘁 𝗖𝗼𝗮𝘁——————————————Biasanya sebelum styling rambut, aku oleskan vitamin rambut. Akhir-akhir ini aku lagi pakai hair treatment coat(HTC) dari Venon. Fungsinya agar rambut tidak kering dan rusak. Yang menarik, HTC ini meng-klaim kalau dia waterproof. Jadi bisa digunakan untuk berenang dan dapat melindungi kita rambur dari zat aktif di kolam renang seperti klorin/kaporit. 😱😆😆———Varian :-Original Red-New Sensation-Shiny Smooth Black.Nah HTC yang aku pakai ini yang varian Original Red, dia dikhususkan untuk melindungi rambut dari efek paparan sinar matahari / UV dan untuk perlindungan sebelum styling dengan catokan rambut. Jadi sekarang gak perlu khawatir rambut akan rusak / kering! Udah ada Venon HTC ❤️Yang aku suka sama HTC ini teksturnya gak lengket, dan gak bikin lepek rambut. Wanginya juga pas gak terlalu wangi❤️———Packaging : Botol kaca dan ada pumpnya. Di bagian leher pump ada kunci untuk mencegah produk keluar secara tidak sengaja/kepencet.———Isi : 160 mlHarga : IDR 65,000BPOM NA 18131001457———@rantaeusofficial @ernandakusuma @vdapstk @_teawithme @shintadewiaw @raradityaa
#VenonHairTreatment
#VenonContest
#Giveaway

+ View more details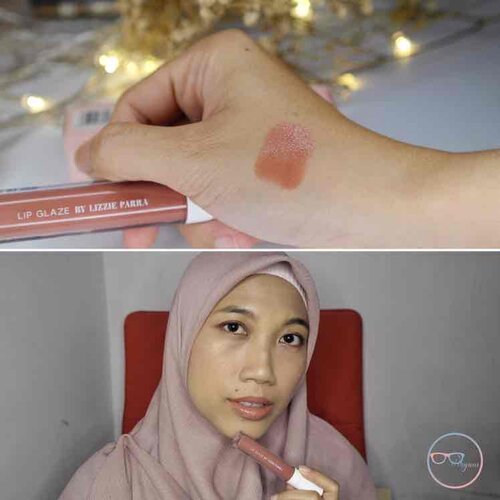 + View more details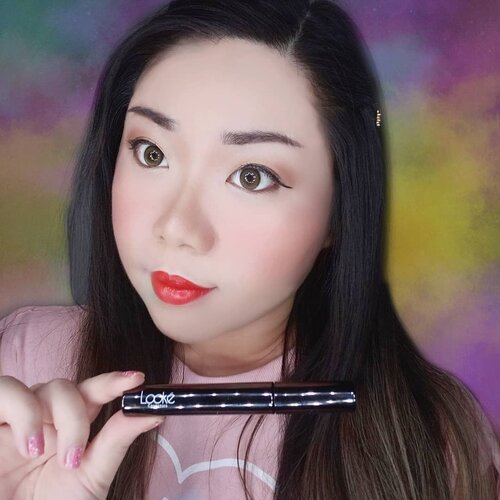 When it comes to decorative makeup like eyeshadow, lippie or blush on, i can make even the worst to work, but of there is one decorative makeup that i am super picky about, that would be mascara.I have very stubborn, super straight, thin and sparse lashes so i need heavy duty mascaras that would hold the curl (i have to use eyelash curler ofc), volumize and darken my lashes. There are less than a handful mascaras that works for me.I was pleasantly surprised at how much i like this Holy Lash Elixir from @lookecosmetics , Hades - inspired by King of the Underworld (i have chills typing this because it's so in brand for me haha) is jet black and would coat your lashes naturally.It has a drier formula (i actually prefer this as wet mascaras would definitely smudge before i even finish applying), i was surprised at how it could hold the curl (you do have to curl them good if your lashes are like mine) and give them definition, separates them beautifully without clumping and making my essentially non existent lashes pop more (slide for close ups). It's definitely not dramatic and more on the natural side, but it's definitely pretty!Contains Argan Oil to care and lengthen your lashes naturally with time - i surprise my picky self when i say that this got my stamp of approval!
#BFCxLookeCosmetics
#BeauteFemmeCommunity
#BFCreview
#LookeCosmetics
#ReviewwithMindy
#mascara
#mascarareview
#lookemascara
#holylashelixir
#localbrand
#indonesianbeauty
#girl
#asian
#clozetteid
#sbybeautyblogger
#beautynesiamember
#bloggerceria
#beautysocietyid
#bloggerperempuan
#bbloggerid
#indonesianfemalebloggers
#review
#influencer
#beautyinfluencer
#SURABAYABEAUTYBLOGGER
#endorsement
#endorsementid
#endorsersby
#openendorsement
+ View more details

loading ...
Back To Top