loading...
Search
11 RESULTS FOR COMBINATIONSKIN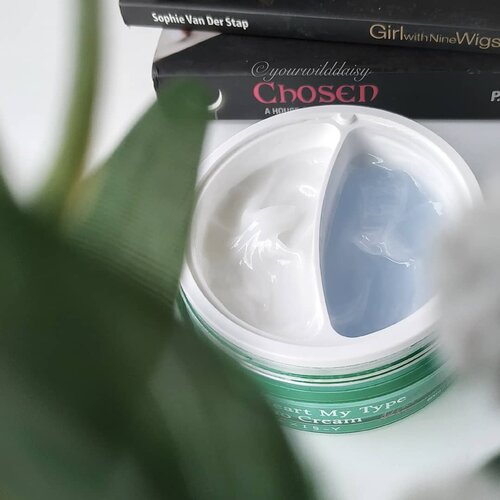 Have a nice weekend everyone ❤ how was your Valentine's day? Yesterday I only spent my time at home, no chocolate no flowers, how sad 😂 but no, I'm not sad!
.
Today I'd love to review a products that have become my favorite lately. Have you ever imagined 2 types of cream in 1 jar? it's Axis-Y Cera-Heart My Type Duo Cream. Consists of 2 types of cream for dry and oily skin areas, sounds very good for those who have combination skin right?
.
🌿 Heartleaf T-Zone Cream
This cream is formulated for oily skin areas. Contains heartleaf which hydrates oily skin. The cream color is bluish and has a gel texture, lightweight and easy to absorb. The smell is quite refreshing and soothing.
.
🌿 Ceramide U-Zone Cream
This cream is formulated for dry skin areas. Contains ceramide that nourishes dry skin. The texture of the cream is thicker than T-cream, has milky white color. Feels rich and very moisturizing.
.
Even though the name is T & U - Zone cream it doesn't mean you have to use it for T or U zone, it can be used as needed. Many people have T-zones are more oily and U-zones are drier, but in my case it's the opposite. I have drier T-zone sometimes even appears dry patches, while my U-zone is oily. So, I use U-Zone cream for my T-zone and T-Zone cream for U-zone.
.
After using it for a month I can say that this is the best cream for my combination skin! The U-Zone cream is able to deal with dry patches on my nose and chin area. While the T-Zone cream even thought has a light texture but is able to provide good hydration for my oily skin area.
.
If you have combination skin, you must try this cream!
.
.
.
Where to buy? @beautyglowing
.
.
#axisy
#axisyindonesia
#moisturizer
#combinationskin
#kbeauty
#koreanbeauty
#kskincare
#koreanskincare
#clozetteID
#bloggirlsid
#kbbvmember
#beauty
#beautyblogger
#beautyreview
#beautycommunity
#skincare
#skincarereview
#skincarecommunity
#skincareroutine
#skincarediary
#skincarelover
#glowingskin
#glowskin
#acneproneskin
#antiacne
#acne
#sensitiveskin
#acnetreatment

+ View more details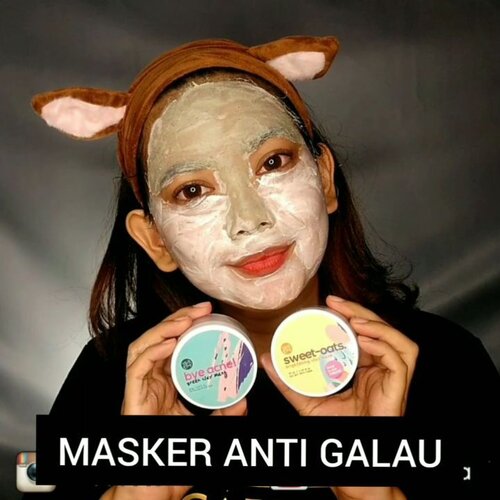 Galau pilih masker yg cocok? Daerah dahi sama hidung berminyak tapi sisa nya kok kering? Itu namanya kulit kelyan jenis nya kombinasi guys.. Kulit kombinasi itu daerah T zone nya (dahi & hidung) itu berminyak, tapi sisanya kering (pipi, dagu, sisanya lah)
.
.
Trus kalo kayak gitu jadi bingung ga sih mau maskeran pake apa? Pake clay mask takut daerah kulit kering nya makin kering. Tapi mau pake hydrating mask juga takut kulit berminyak nya kurang cocok. Solusi nya adalah multimasking!
.
.
Apa sih multimasking? Jadi multimasking adalah penggunaan masker dengan 2 jenis yg berbeda atau lebih. Disini aku pake Clay Mask nya @kleiandclay
.
.
💀Bye Acne Green Clay Mask💀
For normal to oily skin
Netto 70gr
Rp 115,000
ini aku pake di daerah T zone aku aja karena produksi minyak nya lebih banyak di daerah sana, apalagi di hidung. Teksturnya encer gitu kek bubur nestle. Kayak bubuk sama airnya ga nyatu gitu kudu diaduk dulu (?) Mengandung French Green Clay & Tea Tree Oil yg bagus untuk menyembuhkan jerawat & menghilangkan blackhead. Tp ga perlu takut kulit jadi kering karena mengandung Shea Butter juga untuk melembabkan. Selain itu juga mengandung peppermint & spearmint oil yg wangi & bikin kita relax
.
.
💀Sweet Oats Clay Mask💀
For all skin type
Netto 70gr
Rp 115,000
ini aku pake di daerah pipi sama dagu, sisa nya lah pokoknya. Ini untuk mencerahkan kulit kusam & menyamarkan noda bekas jerawat juga. Kandungan nya ada white kaolin clay, honey, & oats. Udh gitu cocok untuk kulit sensitif, jadi aman kalo kelyan mau coba gaperlu takut iritasi. Kalo wangi nya Bye Acne Green Clay Mask tuh relaxing, kalo Sweet Oats Clay Mask ini wangi nya manis, bikin ketagihan hihi
.
.
Rate: 7.5/10
.
.
.
.
.
📷 Kameranya Vivo V9
💡 Lightingnya LED Ringlight no dimmer
💸Backdropnya beli di @pixmixstore
💻 Editnya di Filmora
📱 Editnya di Quik
📱 Editnya di Inshot
🎶 Musicnya Dark Side
.
.
.
.
.
#indobeautysquad
#Bloggirlsid
#BeautygoersID
#Beautiesquad
#Clozetteid
#Beforeafter
#bvloggerid
#muajakarta
#makeuptutorial
#tutorialmakeup
#ivgbeauty
#makeupjunkie
#viral
#viralvideo
#skincare
#skincareroutine
#masker
#claymask
#multimasking
#kombinasi
#combination
#combinationskin

+ View more details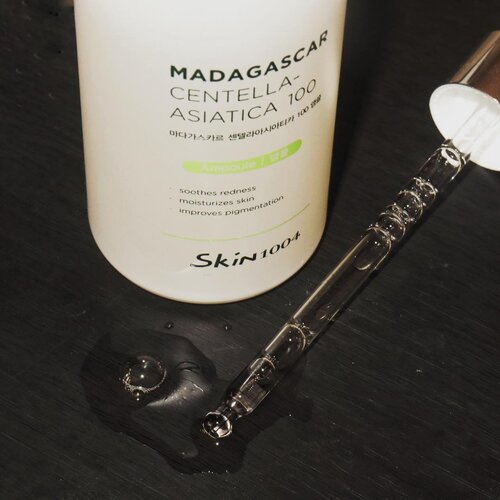 It's been cold for the past 2 days, or at least for my skin preference cause it decided to be freaking dry. 🙄
.
So I use this Madagascar Centella Asiatica from Skin1004. I was looking for something to hydrate my skin but not too greasy nor barely there much, and apparently this works fine. .
I know I said that this doesn't work on my skin at all on my previous review, but it was when my skin is still in oily combination zone.
I was having some dryness, flaky, and patchy situation around my smile lines and lower cheek. It was the worst feeling. So I put on this product instead of my Guerrison moisturizer, and the result kinda surprising.
My dryness got hydrated. It was mild hydration and non greasy feeling. Unlike the kind of hydration like a sleeping mask or a moisturizer give you, it's more like watery type of hydration(?)
.
Well I'm not sure how I describe the hydration but it was mild and it helps my dryness. ☺️
So I guess this product works better for dry skin considering my experience trying out when I had an oily skin and it did nothing on my skin. ☺️☺️
#clozetteid
#starclozetter
#beauty
#makeup
#skincare
#caaantikbeautyblog
#ampoule
#madagascar
#centellaasiatica
#skin1004
#skincarejunkie
#skincareregime
#dryskin
#oilyskin
#combinationskin
#caaantik

+ View more details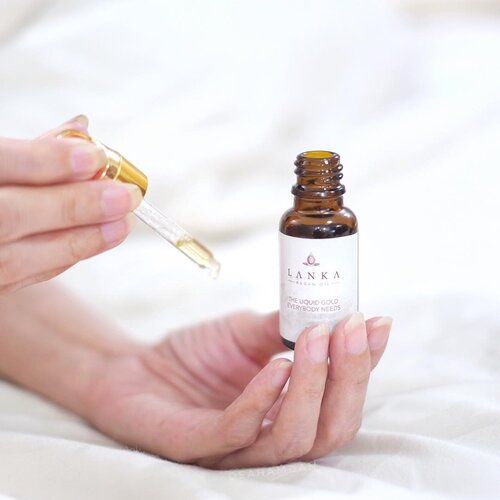 #deahamdanreview
lagi nih 💪🏼💪🏼. Banyak banget yang lagi aku review di Instagram. Hari ini salah satunya aku mau review produk dari @lanka_organics yaitu Argan Oilnya. Belakangan ini, bahkan dari taun lalu ya, trend Argan Oil lagi marak banget dan aku baru cobain pertama kali dong minggu lalu🙈😆. Akhirnya yah.....Jadi buat yang nggak tau apa itu Argan Oil? Argan Oil itu minyak multifungsi, bisa digunain sebagai primer, campuran untuk foundation biar kulit lebih dewy, atau dipakai malam hari biar paginya wajah glowing dan sehat atau kemarin mamaku coba pakai dibagian sikut yang kering, eh besokannya langsung lembut masa.... Akupun kaget. Baunya juga mild banget, gak menyengat sama sekali dan produk ini aman dipake untuk semua orang. .Aku saranin banget buat teman-teman yang punya tipe kulit normal to dry untuk cobain produk ini. Karena bagus banget. Aku aja yang kulitnya kombinasi cocok pake ini, jadi aku rasa produk ini untuk semua jenis kulit yah. Ada yang udah pernah coba argan oil? Gimana reaksi kulit kalian sama minyak satu ini?? .Overall: 9/10 dari aku👍🏼⭐️ (-1 karena ukurannya terlalu kecil. Buat yang besarnya dong, miss Lanka😝)Thank you so much Miss Lanka @lanka_organics for the product! Love it so much💕...
#lankaorganics
#lanka
#lankaorganic
#argan
#arganoil
#minyakargan
#normalface
#normalskin
#combinationskin
#dryskin
#allskintype
#lankaindonesia
#lankaid
#clozetteid
#health
#healthy
#glowing
#glow
#glowface
#glowingface
#arganoilreview
#reviewarganoil
#honestreview

+ View more details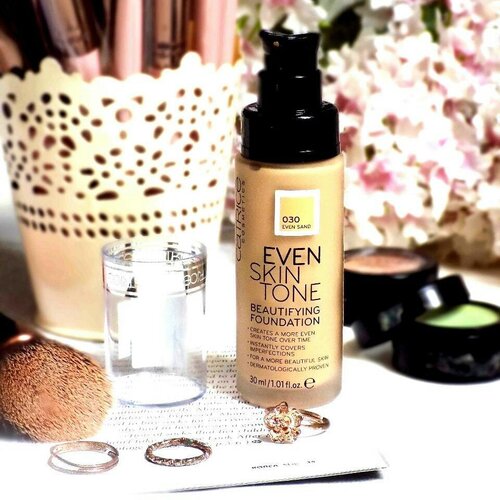 Nyari foundation yang murmer namun kualitas baik itu gampang gampang susah, terutama buat yang punya kondisi combination-dehydrated-eczema skin kayak saya 😁. Sebagai maniak brand @catrice.cosmetics tentu nggak mau kelewatan dong nyoba foundation di bawah Rp 200rb ini. Cek link bio untuk review lebih lanjut! ....Postingan ini merupakan kolaborasi bersama beauty blogger di @atomcarbonblogger!
#clozetteid
#catricecosmetics
#foundation
#combinationskin
#dehydratedskin
#kbbvmember
#kbbvbeautypost
+ View more details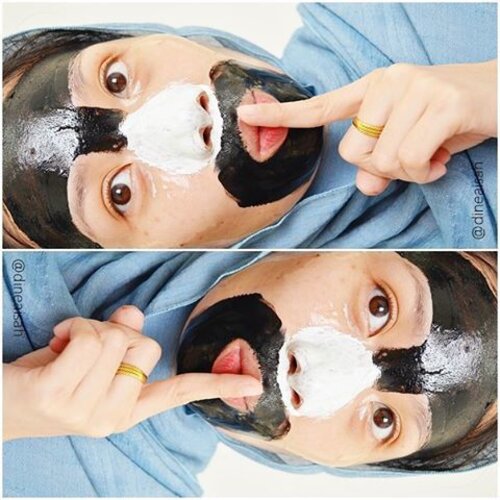 + View more details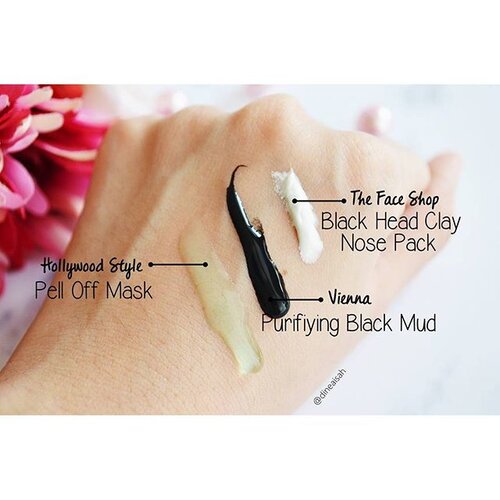 + View more details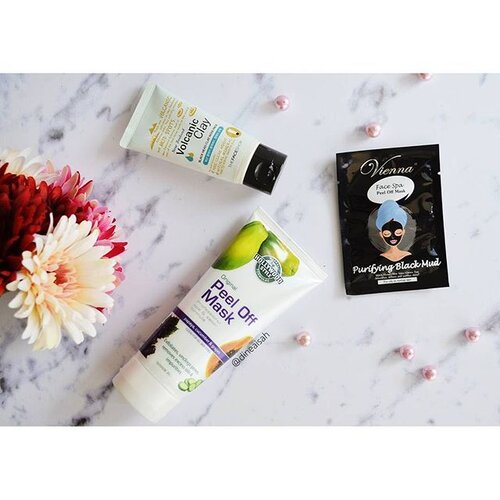 + View more details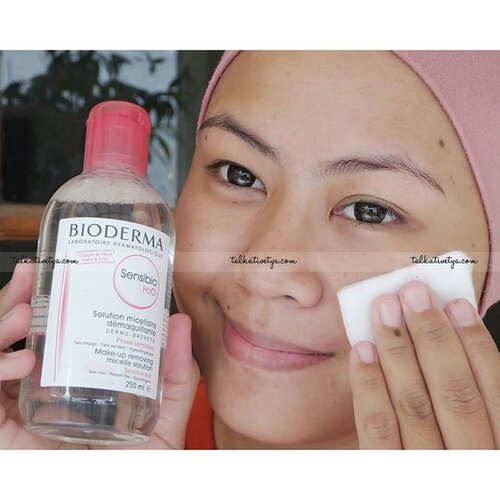 + View more details

loading ...
Back To Top