loading...
Search
884 RESULTS FOR CONFIDENCE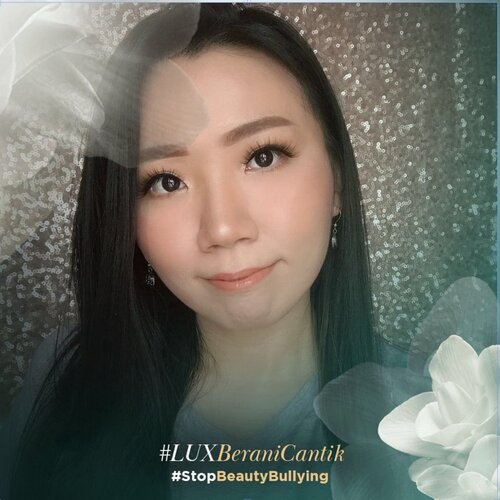 Masih ingat banget how insecure i am dulu, mulai dari bobot yang gak ideal, di bilang terlalu kurus hingga mengkonsumsi obat atau suplemen penambah berat badan yang ternyata gak ada pengaruh, belum lagi gigi yang kurang rapi, dan dibilang gak bisa dandan.
Itu sempat buat aku insecure selama beberapa tahun, feel bad dan pokoknya gak pede banget. sampai aku sadar kenapa memikirkan sesuatu dari sisi negatif ? Coba lihat sisi positifnya aja
.
Self love membantu banget biar aku gak insecure lagi, mulai menerima diri sendiri itu penting karena dengan begitu aku bisa membangun yang namanya self confidence, menyampingkan negative comment dari orang lain dan menjadikan itu sebagai input yang memotivasi agar jadi lebih baik.
.
Kalian pernah punya pengalaman Beauty Bullying juga ?
Yuk ikutan kompetisi LUX juga.. langsung cek @lux_id untuk info lengkapnya ya.
.
.
@alindaaa29 @melsplayroom @widyalimitedcom
#LUXBeraniCantik
#STOPBeautyBullying
#clozetteid
+ View more details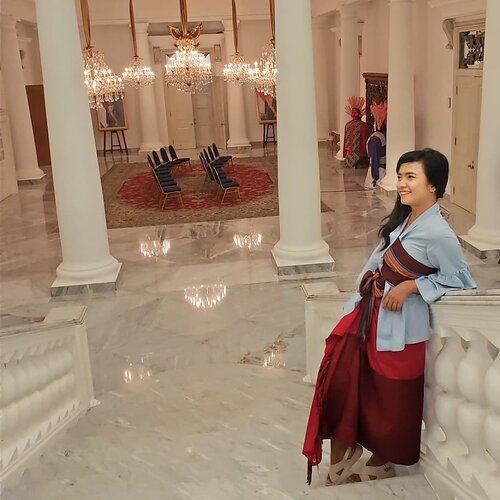 Just go confidently in the direction of your dreams.. And live the life you have imagined .. .
.
.
.
Gimana gitu ya .. udah pakai kebaya, pakai kain, tapi tomboinya gak ilang 🤣 Selamat pagi menuju meeting jam 7am .. Hariku akan panjaaaang hari ini, gaes 🙋semangat, yuks 💙
.
.
.
#clozetteid
#lifestyle

+ View more details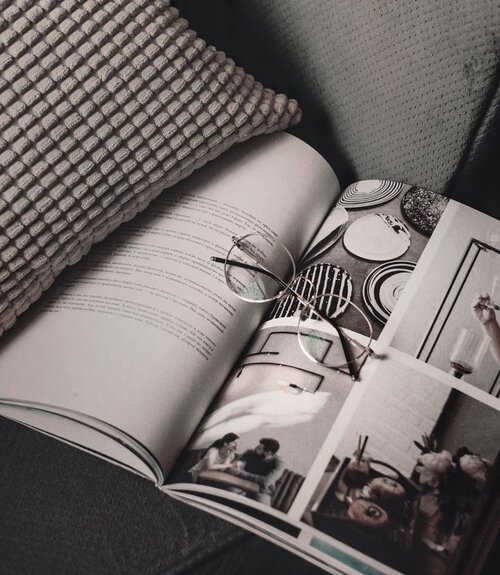 You know that, I'm a big lover of wearing a sunglasses right? But I also feel like clear glasses is a must wear too for me ❤️. It's like somehow, yes I wear it for some reason, just to complete my look-just in case. But what do you think? –
//
And what about you guys? Do you prefer clear glasses or sunglasses? Which one suits you better? Well, in my opinion, clear glasses is somehow important to make your look is a little bit classy but classic. Therefore, sunglasses will make you look super stylish and gives you tip of confident. Plus, I think I might be looking to shop for clear glasses tho hahahahaha (I don't know why hahaha). .
.
.
.
.
.
.
#moodboards
#menfashiontips
#clozetteid
#theshonet

+ View more details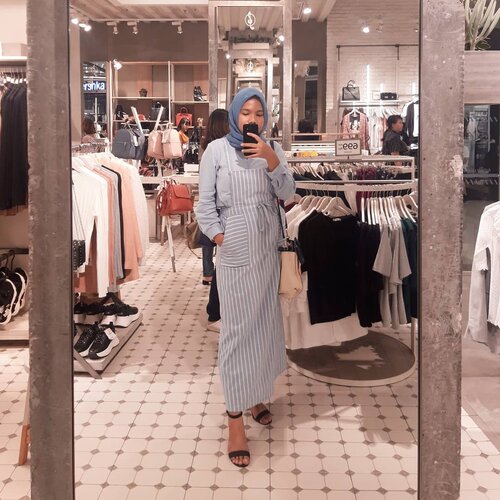 Love yourself more ❤Self confidence is the best outfit, rock it and own it...............
+ View more details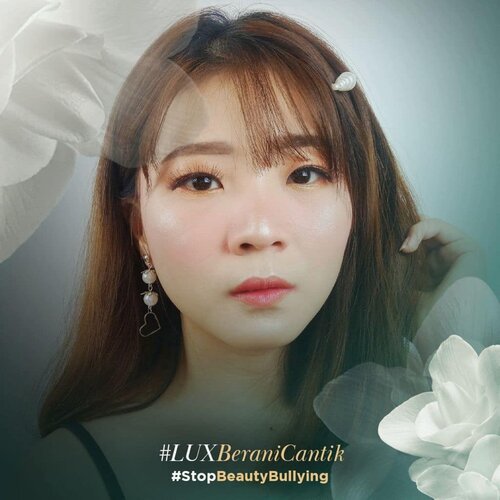 "Muka kaya sampah!" Itu bullying pertama yang aku terima saat terjun di dunia beauty. Sampe sekarang masih inget dan gak pernah lupa. Ya nama nya juga cewek lebih sensitif dan ada aja insecure nya. Kadang hal kecil kaya komen gitu aja bisa dipikirin 3 hari 3 malem 😂 Tapi makin kesini udah makin selow aja sih. Komen negatif udah satu paket yang gak bisa dipisahin dari dunia yang aku jalanin sekarang. Yang penting self love, stay kind, be confident, keep going to follow your passion ❤ ssstt, i just use my haters as my motivators 😝..Kalian punya pengalaman Beauty Bullying juga gak nih? Kalo punya, yuk ikutan kompetisi LUX. Hadiah nya banyak banget! Ada kamera, HP, dan voucher Gopay juga. Langsung aja cek IG @LUX_id atau visit
LUX.com/id/beranicantik
untuk info lebih detail
[email protected]
@wind1403 @safiranys @arindatan
#LUXBeraniCantikXClozetteID
#STOPBeautyBullying
#ClozetteID

+ View more details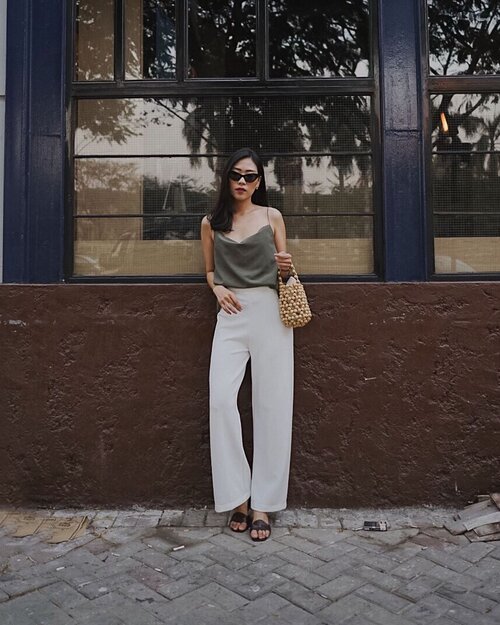 find my own confidence with Hana Draped Tank top from @monomolly.id —— will be launching very soon, so stay tuned ya! ♥️
#JoinTheTrend

+ View more details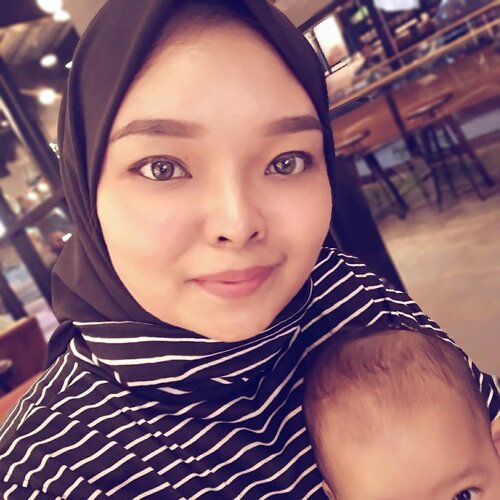 So Exhausted...
and I'm so tired.. 😢
...
.
Sometimes i feel part of me says all of this wants to end soon, but part of me says it won't
Sometimes all I need just..
..
.
Hiding in my bathroom, needing peace for just one minute, as the tears roll down my cheek
Do anything to lay down on my bed and get the rest I need
Sitting in my car alone, stuffing food in my face because I don't want anyone else to see or know I eat that stuff
Sleep well for a few hours without any distruption
Sitting alone and enjoy my morning coffee while reading my favourite book at the coffee shop
Big hug from my best friend
In the end it will all be worth it. But for now it's hard. And it's hard for so many of us in many different ways ☺️ Hhhhhh....
Take a deep breath
And suggest to my self
Everything will be ok
I am enough
I just doing my best 😊
#momlife
#spring
#babygirl
#confidence
#photooftheday
#walk
#together
#family
#momblogger
#parenthood
#happines
#happy
#motherhood
#ClozetteID
#mommy
#mommylyfe
#moments
+ View more details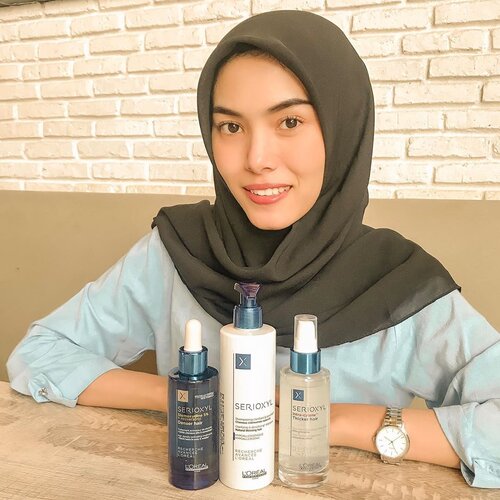 Hi masih inget kan, beberapa waktu yg lalu aku juga udah ikutan
#MoreHairChallenge
dan cobain
#SERIOXYL
treatment di salon partner
#LorealProID.Nah
, sekarang aku juga lagi lanjutin coba rangkaian perawatan rambut SERIOXYL dari L'Oreal Professionnel. Rangkaian perawatan hair growth ini bisa mengungkap +1000 helai rambut dalam 6 minggu loh! Buat kamu yang pengen coba dan punya masalah rambut yang rontok juga, di salon-salon L'Oreal Professional seluruh Indonesia lagi ada promo diskon 50% untuk treatment SERIOXYL berlaku sampai 31 Agustus 2019 ini. Cek salon
#LorealProID
terdekatmu
[email protected]
@beautyjournal
#MoreHairChallenge
#SerioxylConfidence
#Lorealproid
📸 : @mamahcs ❤️

+ View more details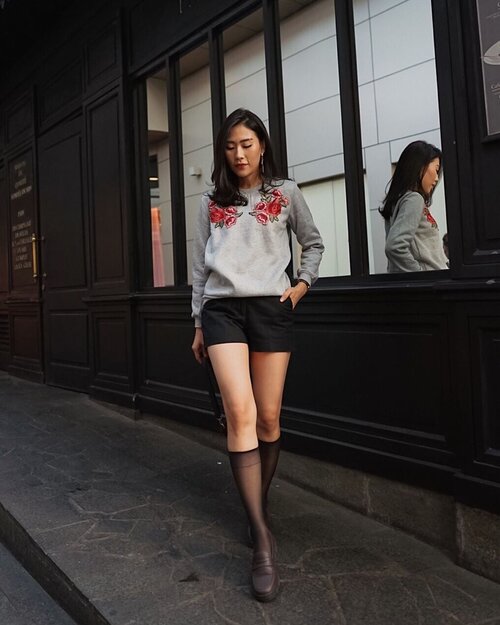 walk every single step with confidence 👣 ——
📸 @vlodelarosa

+ View more details

loading ...
Back To Top