loading...
Search
943 RESULTS FOR CONFIDENT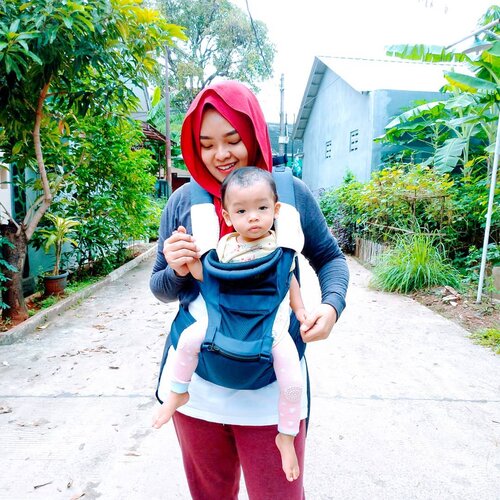 SUNSHINE IS THE BEST MEDICINEHai Nak, berjemur yuk!Pernah baca gak kalau katanya berjemur itu bisa mematikan virus Covid-19 yg ada di tubuh kita?Hmm ya sebenernya sih gak sesimple itu korelasinya. Dipikir2 iya juga sih, masa dengan berjemur aja bisa menghilangkan virus?Yang bener itu begini.Berjemur di bawah sinar matahari itu tidak mematikan kuman yang ada di dalam tubuh kita, tapi kita berjemur itu untuk mendapatkan vitamin D3, yaitu sinar matahari pagi. Nah vitamin D3 itu digunakan untuk membantu tubuh menyerap kalsium dan fosfor untuk membangun dan menjaga tulang kita kuat.Dan menurut literatur yg aku baca, ada 2 sinar matahari, yaitu sinar UVA (yang tidak dibutuhkan manusia, yang kalau over dosis bisa menyebabkan kanker). Nah sinar ini ada di jam 05.30 - 06.30 pagi.Adalagi sinar UVB (dibutuhkan manusia), yaitu jam 9-10 pagi hari. Ya berjemur aja sekitar 10-15 menit setiap hari. Dan katanya usahakan mataharinya mengenai kulit kita langsung.UVB bersamaan dengan kolesterol dalam tubuh akan membentuk vitamin D3 yang memang dibutuhkan oleh kulit, dan hanya dihasilkan oleh sinar matahari.Sinar matahari pagi juga ternyata banyak lho manfaatnya seperti, meningkatkan aktivitas sel pada sistem imun. Meningkatkan kadar vitamin D. menurunkan tekanan darah dan risiko terkena penyakit jantung.Trus juga membantu memperbaiki irama sirkadian sehingga siklus tidur lebih teratur. Terbukti kan anak ini aku gendong sambil berjemur udah ngantuk aja tuh 😁 dan biasanya habis dijemur, dia langsung haus dan ngantuk sih. Kalau dia tidur, aku juga langsung tidur biasanya. Irama tidurnya harus bersamaan supaya aku tetep fit and gak kurang tidur.Gak bermanfaat buat anak, tapi mamanya juga. Jadi berjemur saat pagi hari itu memang sangat baik untuk tubuh.Nah, kira2 korelasinya begitu. Silakan kalo ada yg mau mengoreksi ya 😊
#dirumahaja
#stayathome
#momlife
#spring
#babygirl
#confidence
#photooftheday
#walk
#together
#family
#momblogger
#parenthood
#happines
#happy
#motherhood
#selfie
#mother
#weekend
#happyfamily
#clozetteID
#happyfamily
+ View more details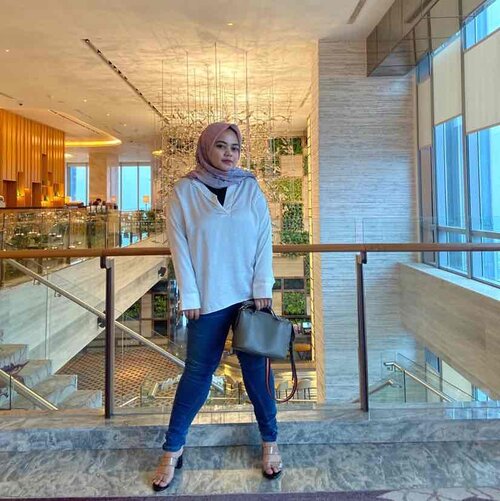 Be confident

+ View more details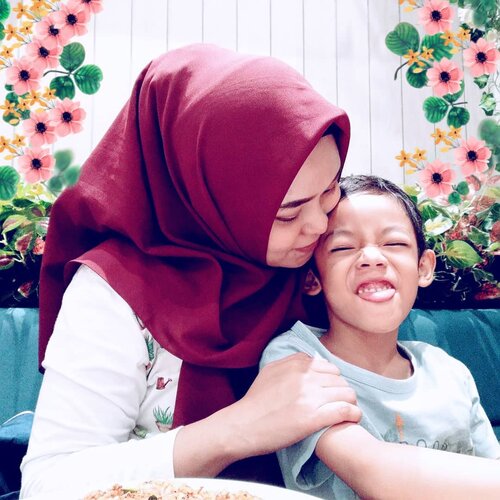 PERTAMA KALI BELAJAR MAKAN PETAI 😬Hai everyone!Siapa disini yang hobbynya makan petai? Yuk ngacung! Aku sih kalo ditanya gitu bakalan ngacung duluan! Hihii.. secara sama yang namanya petai (baca : pete), jengkol, pokoknya makanan beraroma seperti itu aku paling hobby banget deh.Nah, makanya karena aku hobby banget, aku tularin deh hobbyku ke anakku, Narend. Soalnya aku gak mau dia kayak daddynya gak doyan pete. Lha wong makanan mahal nan endeus gini, masa gak doyan sih? 😛Nah, makanan pertama yang kukenalkan ke anak adalah nasi goreng pete.Satu suapan, aman.Dua suapan, aman.Karena dia lagi sambil baca. Petenya aku umpetin dalam nasi.Kupikir, ahh bakalan lulus nih sampai suapan terakhir.Ternyata.. Di suapan ke 9, 10 tiba2 dia komentar "MAMI, PAHIT!" Aku hampir keseleg kaget karena lagi makan, ternyata dia baru sadar setelah nasinya hampir habis 🤭😅🏋️ Lalu aku tanyakan lagi, apa masih mau nerusin makan petenya lagi atau gak?Dia bilang gak! 😁Okelah, tak usah terlalu dipaksa, selooow ajaa. Besok coba lagi ya nak! 😁Paling tidak aku udah mencoba mengajarkan, mengenalkan makanan ini di usianya 6 tahun.Kalau kalian para mamas, sudah mengenalkan makanan beraroma seperti petai, jengkol, dkk ke anak2 usia berapa? 😊
#momlife
#spring
#son
#mommylyfe
#confidence
#photooftheday
#walk
#together
#family
#momblogger
#parenthood
#happines
#happy
#motherhood
#selfie
#mother
#weekend
#happyfamily
#clozetteID
#happyfamily
+ View more details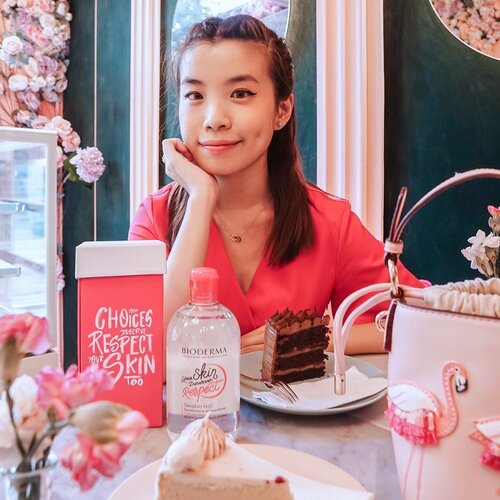 Dear self, it has been a while since I write to you ! I thank you for hanging on in difficult times, pushing on and courageously moving on. Thank you for not giving up! I've never regretted any decisions that I've made in my life cause it has shaped me into the person I'm today. I'm striving to be my better self every single day but embracing myself fully gave me the power to walk into the unknown confidently. I constantly choose @bioderma_indonesia Sensibio H2O micellar water cause it makes my skin happy. This year, we mark 25 YEARS OF SENSIBIO H2O MICELLAR WATER 💦 as we celebrate women strength, mindfulness towards themselves and others
#RespectMyChoices
#25YearsAnniversary
#BiodermaIndonesia....
📸 @priscaangelina

+ View more details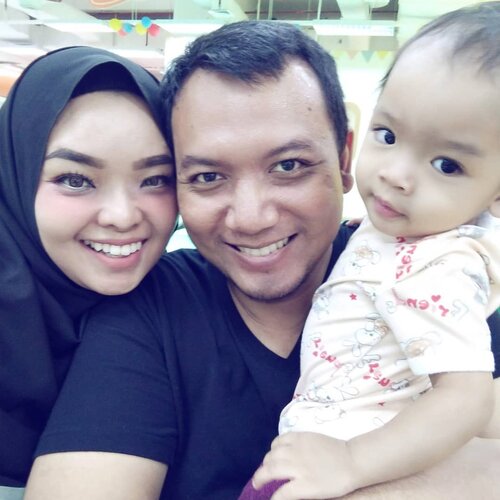 + View more details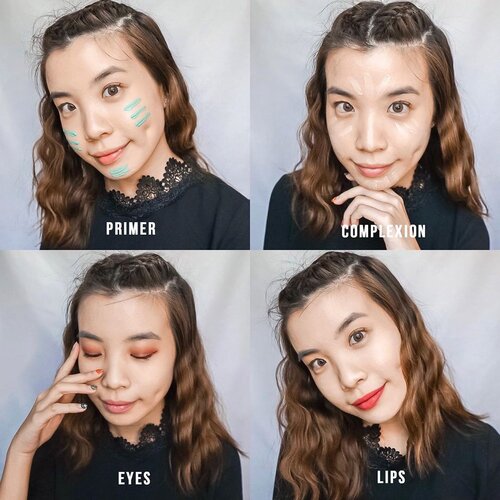 Hi loves, In this picture I'm using everything from @makeover Powerstay Series. From primer,complexion, eyes to lipstick ✨ On my face: .- Powerstay Green Total Correcting Primer (to cancel off all my redness).- Powerstay Demi-Matte Cover Cushion Shade N 10. - Powerstay Total Cover Liquid Concealer No. 01- Powerstay Royal Rose Eye Palette- Powerstay Precision Liquid Liner Jet Black- Powerstay Transferproof Matte Lip Cream B01 No.1..Makeup really helps to elevate myself to be more confident and bold with myself ! A perfect lipstick and a good complexion is definitely my kind of go-to makeup. What is your must have makeup products? ..
#MakeoverID
#makeoverpowerstay
#beautyallways
#patposeperfect
#stayoncolor

+ View more details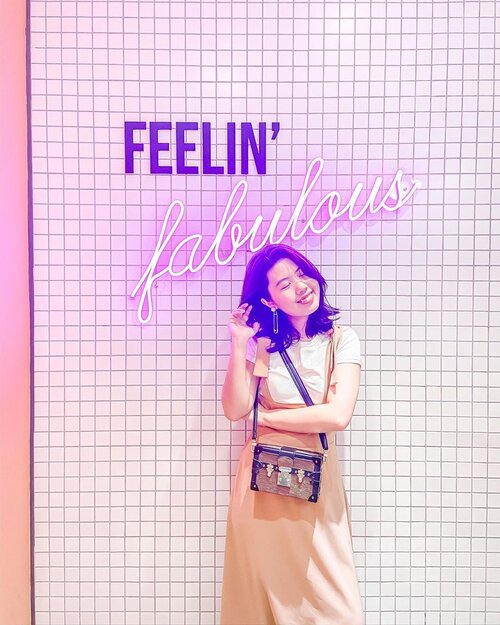 Feelin' absolutely fabulous ❤️
.
I think is very normal to have some insecurities. I have some, you probably have some too. But, its important to see how these insecurities measured up to our personal confidence in ourselves. Because when confidence > insecurities, your insecurities become irrelevant 💕
.
#itselvinaaootd
#ootdfashion
#ootdinspiration
#lookbookindo
#shoxsquad
#clozetteid

+ View more details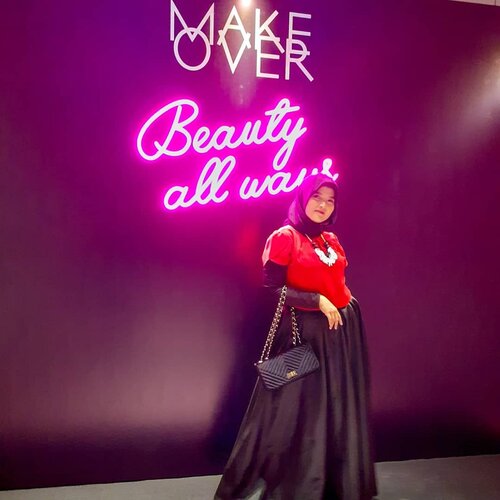 + View more details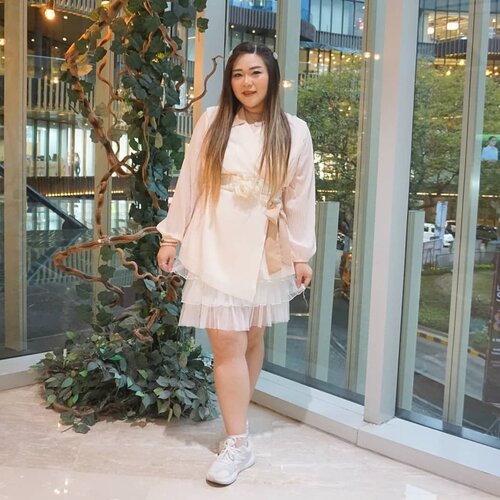 Second look with @plusbylabel8 Nude Verdant Top, styling it to better suit my personality with short layered tutu skirt, lace obi (i cannot wear this top without obi/belt!) and white sneakers for some sweet kawaiiness.
Mix and match is one of my fave thing to do, with a little bit of imagination and experiments you can come up with endless variations 😉. For those of asks my secret to pull of various looks despite not having a size 0 body? Confidence is key, as long as you know what makes you look good, feel good and you are comfortable with it, you WILL look good! Also, i have a problem with people who asks that kind of thing, please note that it's not a nice thing to ask, it's implying that i am not supposed to be confident - which is a very shitty thing to say, next time you are about to say/ask something that sounds like a backhanded compliment, please stop yourself???
#ootd
#ootdid
#endorsement
#endorsersurabaya
#openendorsement
#ootd
#ootdid
#fashion
#fashioninfluencer
#beautyineveryshape
#fashionforeveryshape
#sbybeautyblogger
#influencer
#influencerindonesia
#surabayainfluencer
#beautyinfluencer
#bloggerceria
#beautynesiamember
#influencersurabaya
#surabayablogger
#bloggerperempuan
#clozetteid
#girl
#asian
#notasiza0
#personalstyle
#surabaya
#effyourbeautystandards
#celebrateyourself
+ View more details

loading ...
Back To Top