loading...
Search
9 RESULTS FOR CONGRADUATION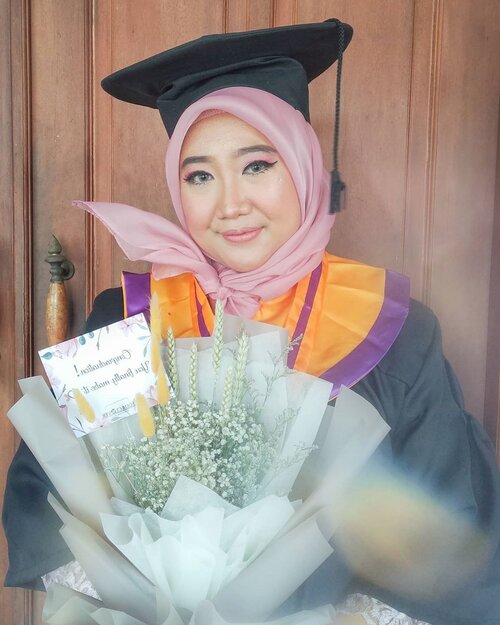 I did mistake in the past so I couldn't take a degree. Then I met my husband, I told him that I wanna marry him but also go to the university. I clearly remember afterward we surveyed 3 candidate universities. He didn't mind to support me fully material and immaterial. He want me to learn as I have a chance. So here I am 4 years later, I graduate from communication science. I really thankful for him. I have to admit that I may not independent as women out there, I only have incredible partner the whole time. ❤️.ps: I'm really sorry for my parents bcs I couldn't fulfill their dream 😞 but I know they're happy as long as I'm fine and happy ☺️.
#ClozetteID
#hijab
#makeup
#appreciationpost
#wisudadirumahaja
#congradulations
#congraduation
#wisudauntag
#untagsurabaya

+ View more details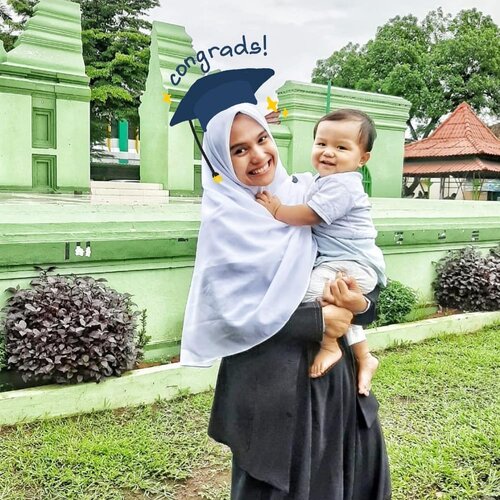 Major ThrowbackOr even apreciation post (?), i dedicated to my self, my hubby, my (🍯+f) and the other support systemsEnd up here. Alhamdulillah. Through ups and down, then we did it! Aku tanpa kalian butiran debu pokoknya👌. Semua ini berkat doa orangtua, bimbingan ibu bapak dosen, bahkan bimbingan banyak rekan rekanan yg gabisa ku sebutkan satu persatuJanuary, mission accomplishmeski harusnya wisuda yang dijadwalkan akan dihelat pada maret terpaksa diundur ke april. dan pada akhirnya pun tidak jadi (lagi, hingga batas yg tak bisa ditentukan) wisuda efek pandemi😶 (dan kabarnya akan dihelat onlen. ok). sederet planning foto keluarga, baju wisuda, me'ap wisuda kudu terpending but yaudahlahwisuda ya wisuda. bagiku hanyaa sebwah selebrasi. hakikatnya menyandang satu gelar ialah tak sekedar achieved "ini dan itu" tapi yang lebih penting dari itu adalah 'impactful'. dulu saya berpikir bahwa wisuda merupakan puncak pencapaian dari studi saya. garis finish pertanda lunaslah semua usaha yang tertempa dgn hasil penyematan sebuah gelar.jangan pernah berpuas diri jika Allah izinkan kamu untuk diwisuda nanti. itu hanyalah 'hadiah' kecil dari-Nya atas ikhtiar yang menemani. sebuah etape pembelajaran bahwa masih banyak hal lain yang perlu kau pelajari. bahwa masih banyak kebermanfaatan yang perlu kau beri.bukan. ini bukan sekedar kebaikan dunia yang dicari. namun karena & hanya utk mencari keridhoan illahialright. at the end. Congraduation! But, Learning is ENDLESS JOURNEYhere's the recap. thank you boys!Dari yang ngobrak abrik buku perpus, bayik ketiduran di perpus, ketiduran di gendongan, bobo jugak di perjalanan selama naik shuttle, kalo lagi boring pulang2 kita doing groceries shoping dan maemI love u lillah boys and ofc the baby in my belly(not reveal gender yet). Insyaa Allah berkeluarga di dunia, bertemu di syurga yaa💜
#masyaaallahtabarakallah
#hanifnyaabeyumik
#WisudaLDR2020

+ View more details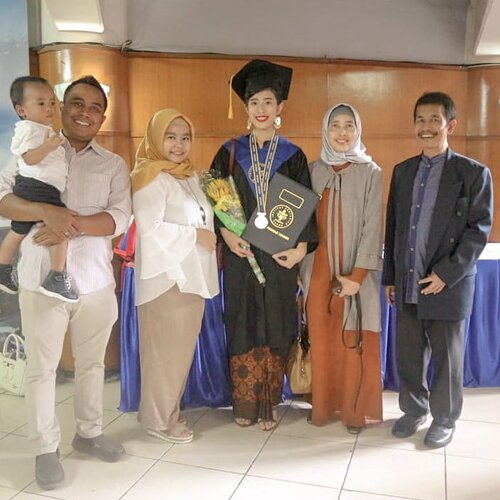 Con-graduations sis! Akhirnya sekeluarga resmi jadi alumni IPB semua (kecuali yang digendong) 😂😂 Ada AGH 45 - AGH 45 - Gizi 49 - Agronomi 19 - Agronomi 18 ❤❤❤ Jangan jangan nanti jodohnya si anak bungsu! alumni IPB juga hahaha (yak kita amini saja). .Fotonya dibawah aja tanpa background karena emang hectic banget. Gpp yang penting ada foto
#demikonten
😂😂 .Meskipun udah 2x wisuda di tempat ini, tapi euforia wisuda itu menular sekali ya. Jadi pengen kuliah lagi. 😂😂 Di aminin aja lagi yuk, aamiin 😇😇 .-------.
#family
#graduation
#ipb
#wisuda
#wisudaipb
#clozetteid
#clozettedaily
#ootd
#hijab
#hijabdaily
#wisudabogor
#gww
#gwwipb

+ View more details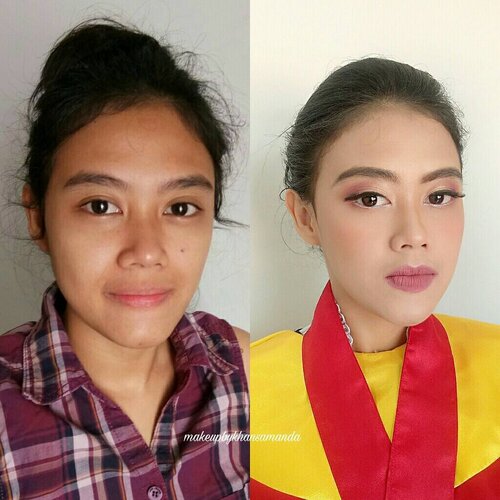 + View more details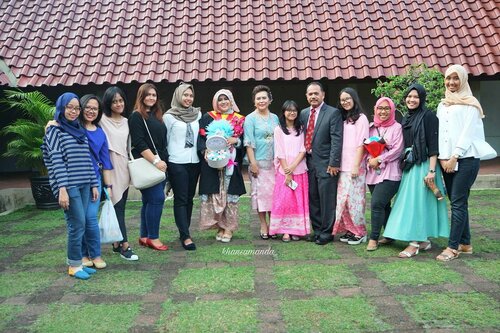 + View more details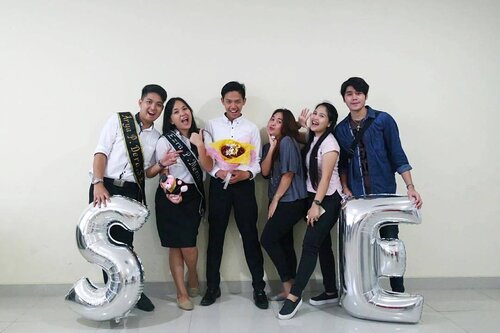 + View more details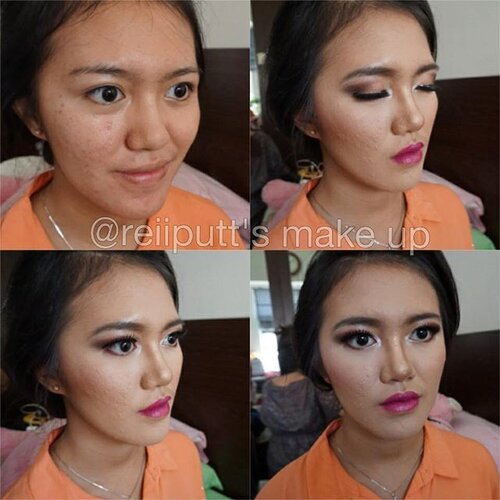 + View more details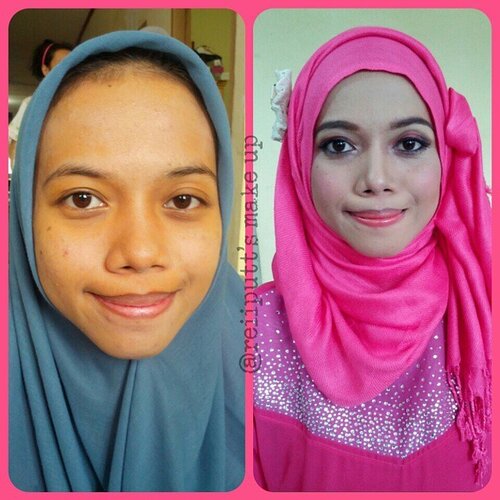 + View more details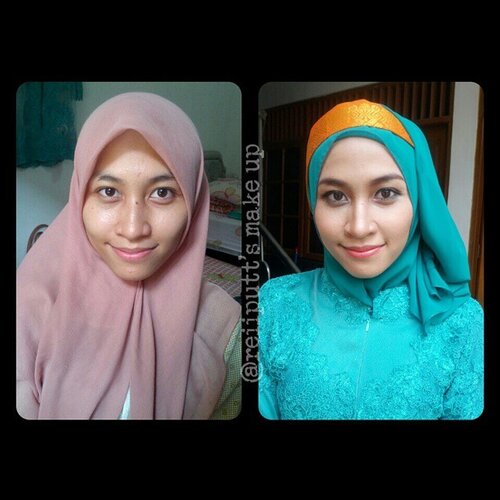 + View more details

loading ...
Back To Top