loading...
Search
621 RESULTS FOR CONTENT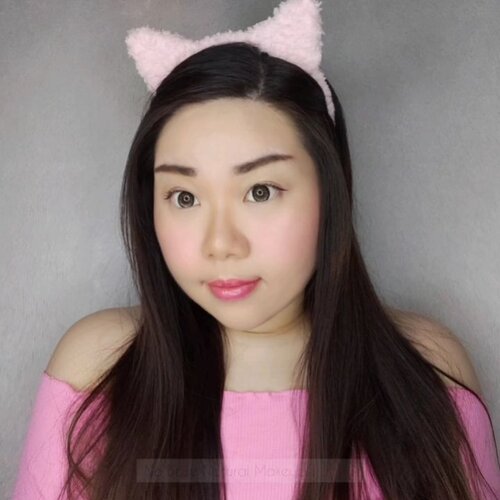 Have you ever want to post a picture looking natural with no makeup on but ended up looking like a zombie instead? LOL, i feel you.Apalagi buat content creator ya, kadang mau post foto yang kelihatan kulit asli tapi tetap cakep gitu susah banget, nah ini aku mau share tutorial cara aku dandan tanpa base makeup (no foundie/cushion/bb cream, not even tinted moisturizer) biar kelihatan natural tapi tetep cakep gitu (biasanya aku pake untuk foto endorsement skin care, tapi bukan foto before after yaaa kalo before after ya 100% makeup free atau paling pake alis+tinted lip balm.List of products used :1. @uskinlab.id lip care treatment - nourishing + bikin bibir pink natural.2. @makeoverid concealer.3. @w.lab Twinkle Glam Eyes - ini optional sih, aku suka aja biar mata keliatan cling tapi ngga menor.4. @forencos_official eyeliner, pake eyeliner d ujung luar aja dan hindari warna hitam soalnya terlalu harsh, aku sih suka pake eyeliner Burgundy nya Forencos. 5. @lookecosmetics mascara.6. @fanbocosmetics eyebrow pencils.7. @dissy.id Cheek Palette , kalo ngga pake base makeup aku lebih suka pake cream products soalnya lebih nempel dan natural di naked skin. Aku agak addicted sama nose contour, meskipun aku tetep pede meskipun ngga contour-contouran ya tapi aku prefer pake dikit sih dari palette yang sama hehe.8. @wardahbeauty loose powder karena kulitku harus di set bedak kalo ngga mau cream productnya lari kemana-mana9. @marckscosmeticind loose powder - ini buat ngeset concealer, aku tetep baking kalo pake concealer.10. @holikaholika_official Jellime Hilighter, same reason as the cream blusher, lebih natural, nempel dan blending with my real
[email protected]
Pure Swiss Thermal Spring Water - face mist juga penting terutama kalau kalian pake bedak (meskipun cuma loose powder) biar makeupnya nyatu dan keliatan 'kulit' lagi.Tadahhh, we're done! Aku sih suka ya sama hasilnya, dan jadinya aku juga suka hasil foto2 endorsement skincare ku, yang penting kan kitanya puas dan happy tuh 🙈. Semoga bermanfaat!
#BeauteFemmeCommunity
#SbyBeautyBlogger
#clozetteid
#startwithSBN
#nomakeupmakeup
#makeuplook
#makeuptutorial
+ View more details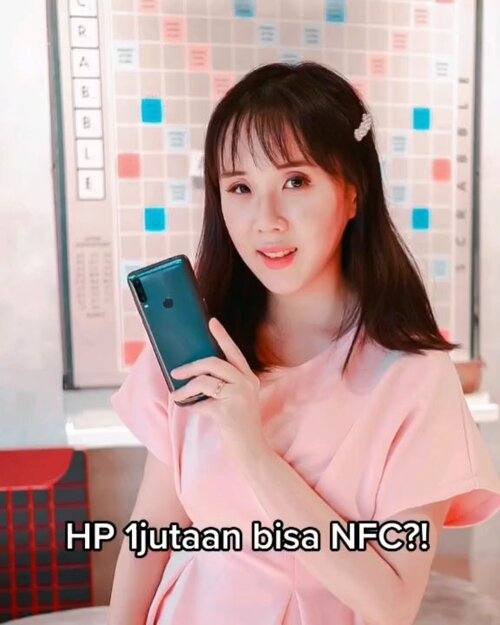 SMARTPHONE SEJUTAAN BISA NFC!Kenalin nih smartphone baruku Alcatel 1S yg harganya di bawah 2 juta, tapi canggih! Salah satunya memiliki fitur Near Field Communication (NFC) untuk memudahkan kita  dalam melakukan transaksi pembayaran digital, top up dan cek saldo kartu uang elektronik, transfer file, dsb. Serba mudah ya pake smartphone ini apalagi untuk yg punya usaha.Selain fitur NFC, Alcatel 1S dibekali Triple Camera yang terdiri dari kamera utama 13MP, lensa makro 2MP, dan kamera bokeh 5MP. Liat hasil fotonya di IG storyku yaa. Designnya ringan, , bigger view, memory 32GB ROM + 3GB RAM, didukung processor Octa Core, memiliki kapasitas baterei 4000 mAh biar streaming dan waktu gaming lebih lama! Buat seorang content creator dan gamer butuh banget nih smartphone yg awet, harganya terjangkau, tapi kualitas teknologinya terdepan. Yg mau kepoin produknya @alcatel.id bisa klik link ini ya
https://linktr.ee/Alcatel.id
#alcatel
#alcatel1S
#smartphone
#NFC
#hppintar
#hpmurah
#alcatelindonesia
#photographytrick
#tiktokindonesia
#tiktokchallenge

+ View more details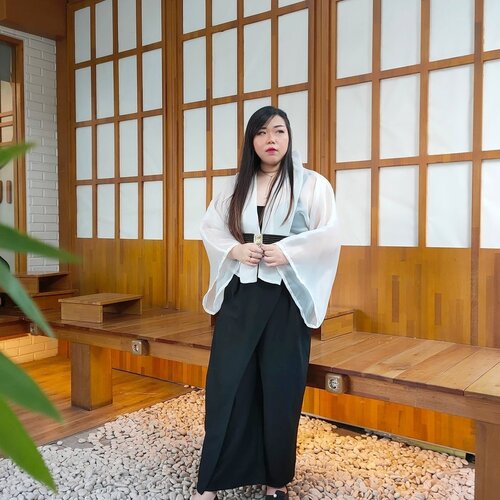 + View more details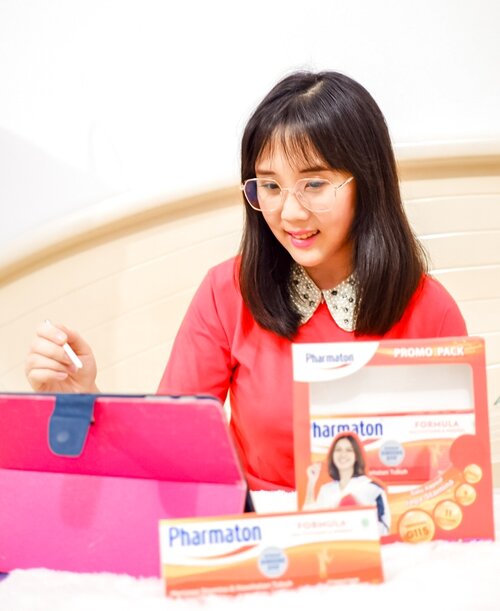 Buat yg belum tahu, aku tuh kerja kantoran dari pagi sampe sore, lalu malemnya baru bikin content via virtual meeting dengan client. Saat ada bulan Ramadan pun, aku melalukan virtual meeting juga dengan para client dan office di malam hari. Double work seperti memang bikin lelah, tapi challenging banget! Soalnya, kedua hal yg aku kerjakan bener2 menguras energi dan pikiran  tapi sesuai dengan passionku.Untuk menjaga kesehatanku, aku selalu minum Pharmaton Formula dengan Ginseng G115 yang dapat membantu menjaga stamina serta Vitamin A, B-Kompleks, C, D, E dan 8 mineral yang dapat membantu jaga kesehatan tubuh. Bikin badan lebih fit dan segat sepanjang hari! Dikonsumsi saat Sahur (muslim) atau setelah sarapan pagi (non muslim) ya.Yuk @melcarmell @avenirach @stellachubby bagikan cerita inspiratif
#BerikanLebih
melalui story kalian dan tag @pharmatonidn untuk  mendapatkan hadiah menarik! @pharmatonidn
#BerikanLebih

+ View more details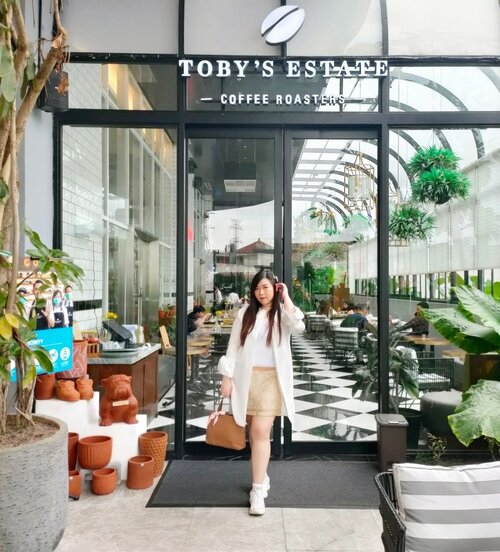 You must notice that i post a lot of OOTDs lately, and that means a few things.
1. I go out more (mostly for work, i still very rarely go out to jalan-jalan okay 😅).
2. Life is slowly but surely getting back to its normal, hectic pace.
3. As i am getting more and more busy with stuffs that requires me to go out and be more active, i have less time to do things like creative makeup looks and non-sponsored reviews (because i take my reviews seriously and it takes a real effort to make one as i dislike doing a half-hearted ones) so i slot a lot more OOTDs when i'm too tired/don't have time time to prepare my contents.
Everything is bittersweet for me, but i always remember people saying that once we're fully back to normal, there will be times when we actually miss that strange strange time when we're all in quarantine. It was hard to believe but i am starting to understand too!
#ootd
#ootdid
#clozetteid
#sbybeautyblogger
#BeauteFemmeCommunity
#notasize0
#personalstyle
#surabaya
#effyourbeautystandards
+ View more details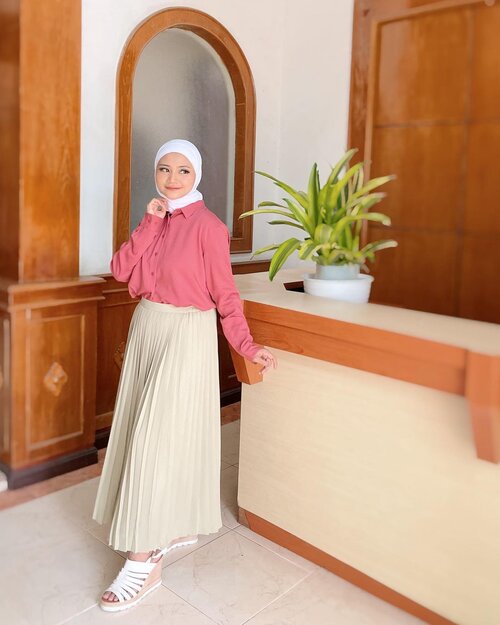 Akhir akhir ini, sukak banget pakai baju yang warna warni, dari jaman mengandung baby hafa sampai sekarang dia ada di dunia nyata, sudah mulai berani bermain dengan warna outifku , alhamdulillah ya punya anak cewek ada kemajuan outifnya yang selama ini menoton itu" aja 🤭.akhirnya punya foto OOTD juga nih bund, disini aku pakai blouse lengan panjang di mix dengan rok siffon pleated @uniqlo_lifewear @uniqloindonesia super adem, nyaman banget dipakai, ini juga busui friendly karna ada kancing depannya , yang terinspirasi dari @tantrinamirah , aku suka banget liat style nya yang Expressive Playful Colors, serasa di semua feednya itu kita ikutan ceria dan bahagia juga , ia gak sih ?? ,, content @tantrinamirah tu menggambarkan aura" kebahagian yang bisa langsung tersalurkan ke aku dan mungkin juga buat teman" yang suka juga dengan stylenya. Dan jangan lupa like foto ini ya teman" !!😘 ..Aku juga mau mengajak teman" untuk ikutan Surprise box dari @uniqloindonesia , bisa cek instagram @tantrinamirah @ayudiac @siviazizah yuk ikutan sekarang juga !..
#WearWhatYouBelieve
#uniqloindonesia
#uniqlolifewear
#clozetteid
#WearWhatYouBelieve
@uniqloindonesia @uniqlo_lifewear
+ View more details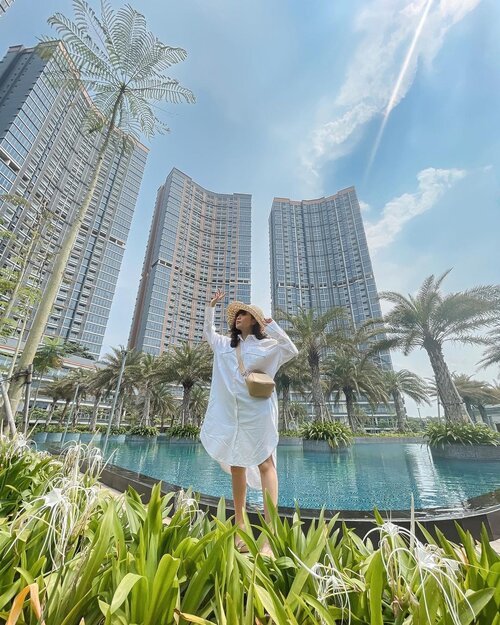 + View more details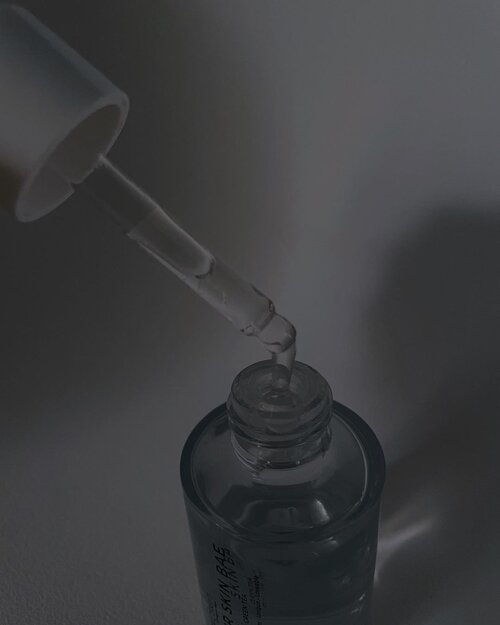 Dari semua HA yang gw coba, Hyacross ini paling nampol buat ngehidrasi kulit gw. Soalnya Hyacross adalah versi lain dari Hyaluronic Acid yang memiliki kemampuan menghidrasi kulit lebih optimal.Mengandung Tee Tree juga, jadi sangat optimal menjaga skinbarier saat lagi berjerawat ✨ 1 pump aja udah cukup buat seluruh wajah. Sudah sekitar 2 bulan gw pake, dan irit banget serumnya 🥰@avoskinbeauty Your Skin Bae Ultimate Hyaluron HYACROSS 3% + Green TeaUltimate Hyaluron HYACROSS 3% and Green Tea increase skin moisture and maintain skin with a high content of anti-oxidants from green tea.-
#karincoywithlocal
#clozetteid

+ View more details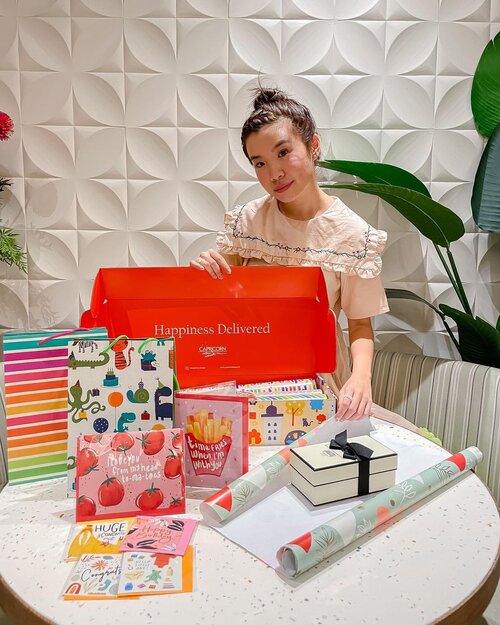 Whose love language is gifting? Well gifting gifts doesn't always have to be expensive or luxurious stuff. Those who's love language is receiving gifts 🎁 would feel love and appreciated when they receive gifts and some do enjoy gifting too! I personally enjoy gifting it makes me feel content to share the joy I have with people I care about. Here's a fun way to make gifting experience even more memorable with these beautiful wraps and cards from Capricorn Design, it definitely elevate the gifting experience. They have all you need like Paper wrap, paper bag, gift tag, envelope, and greeting card for everyday or seasonal purpose, since they are a reliable gifting stationery brand since 1985. @capricorn.design
#CapricornDesign
#OneGiftatATime

+ View more details

loading ...
Back To Top