loading...
Search
525 RESULTS FOR CONTEST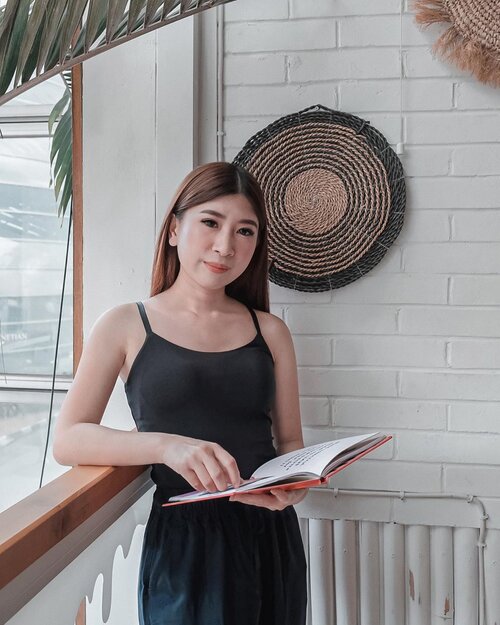 Menurut ku penting banget memilih pakaian yang nyaman dan praktis seperti yang lagi aku pakai ini dari AIRism sleeveless BRATOP dan pants dari @uniqloindonesia
Meskipun di rumah aja dengan kesibukan dan kegiatan ku seperti baca buku tapi tetap terlihat stylish kan? Hehe
Dan kenapa aku bilang praktis, karena you don't need to wear bra anymore!! Karena bra & tank top nya all in one style.
Cobain BRATOP dari @uniqloindonesia yuk! @ngbellaa @odeliacatalina @saqinnaconelly ✨🥰
Oh iya kamu juga bisa dapatkan BRATOP @uniqloindonesia ini secara gratis dan juga akan ada review contest, buat kamu yang mau coba tunggu di websitenya Clozette ya!
Penasaran dengan UNIQLO BRATOP? Untuk penjelasan lebih lengkap mengenai produk ini, kalian bisa cek di artikel
bit.ly/UNIQLOBRATOP
. Share juga yuk di kolom komentar artikel, kamu termasuk tim memakai bra atau tanpa bra selama di rumah?
#UniqloIndonesia
#UniqloLifeWear
#UniqloBratop
#UNIQLOxClozetteID
#ClozetteID
+ View more details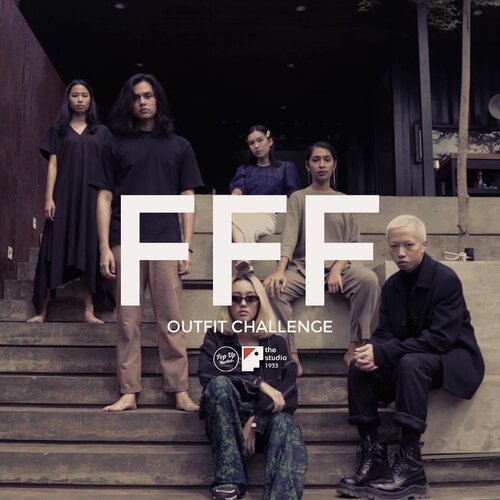 This is the Last Day!
FFF Outfit Challenge
.
Whether you believe in "Fashion Follows Function" or "Form Follows Fashion" you can go both ways 'cause it's your freedom of choice, it's your perspective.
.
Follow these steps because only 3 contestant that would be selected to win a prize of Rp1.000.000,- EACH! What are you guys waiting for? Here are steps to win this competition!
.
1. Post your favorite OOTD wearing at least 1 local goods (tag the brand) on your instagram feed. Make sure your instagram account is not on private.
2. Don't forget to follow, tag, and mention @popupmarketid
3. Tell us in the caption about your perspective of this statement, "Does fashion have rules?"
4. Include these hashtags on your post
#PopUpMarket2020
#FFF
#PopUpOutfitChallenge2020
5. Last but not least, be sure to mention 3 of your friends in this post so everyone can join the fun! *This competition will be judged solely by @chiantygunawan @eksydharmawan @genunerd *There will be 3 winners, each chosen by one of the judges.
.
What are you waiting for? They can't wait to see your perspective 'cause there is no right or wrong!
Take a pose and post! before 8th of March at 23:59 WIB
#popupmarket2020
#clozetteid
+ View more details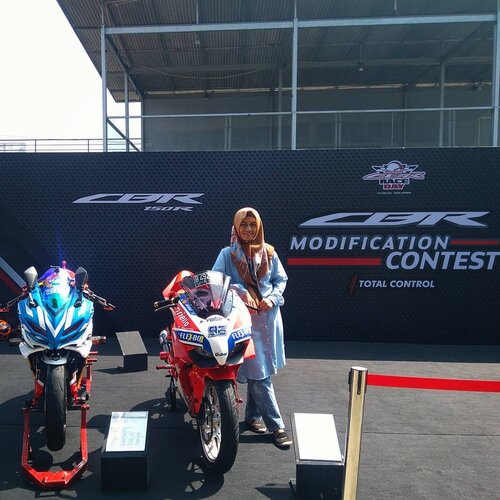 + View more details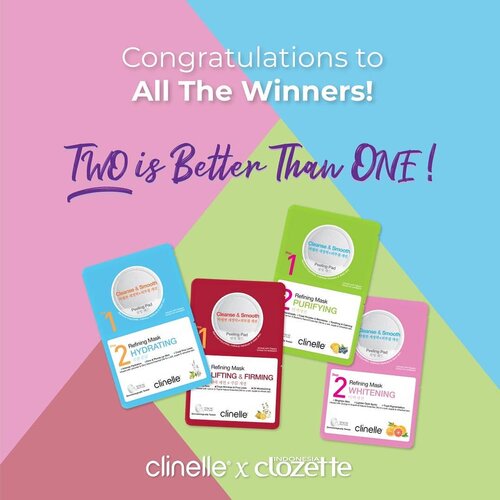 @clinelleid Mask Review Contest winners has been choosen!! Apakah ada nama kamu di bawah ini?​.
#TeamHydratingHanum
@aldhiyaa@annisaislamiah.
#TeamPurifyingHanum
@stellaluxsiana@cicidesri.
#TeamWhiteningNatya
@anggipermata87@awkdewi.
#TeamLiftingFirmingNatya
@nesyaw@diahvitasari​.Selamat ya! Mengingatkan juga untuk yang belum mengirimkan data diri (nama, alamat lengkap beserta kode pos dan no telp) ditunggu paling lambat 13 November 2019.​.​Terima kasih untuk semua yang ikut berpartisipasi dalam kontes kali ini. Jangan lupa cek akun Instagram ClozetteID karena masih ada banyak kontes dan giveaway lainnya, lho.​.​
#ClozetteID
#ClozeetteIDxClinelle
#2isBetterThan1
+ View more details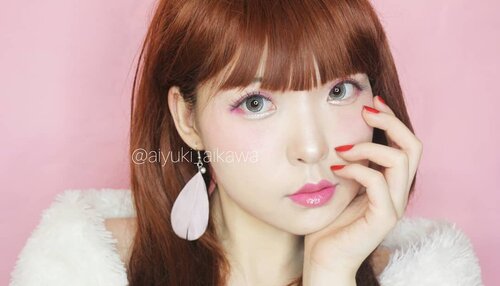 + View more details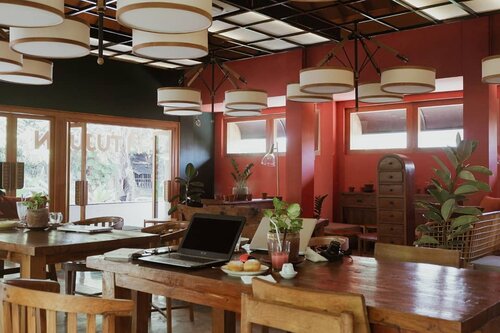 Kerja kantoran + freelance adalah jalan ninjaku. Yha. Memang aku suka rebahan. Tapi aku pun suka bekerja karena... uangnya 😂-Kerja freelance tu tricky banget. Emang sih koneksi internet di rumah kenceng banget (EHEM). Tapi kalo di rumah, brooo itu tempat tidur minta dilendotin muluuu. Akhirnya coworking space pun jadi pilihan untuk ngelarin kerjaan freelance.-Naaah kalau kamu freelancer yang lagi di Jogja, aku ada rekomendasi 3 coworking space yang nyaman banget buat dijadiin tempat kerja. Langsung aja cuss ke
#honeyvha.com
dengan klik link di bio untuk baca info selengkapnya yhaa ❤-
#TravelokBlogContest2019
+ View more details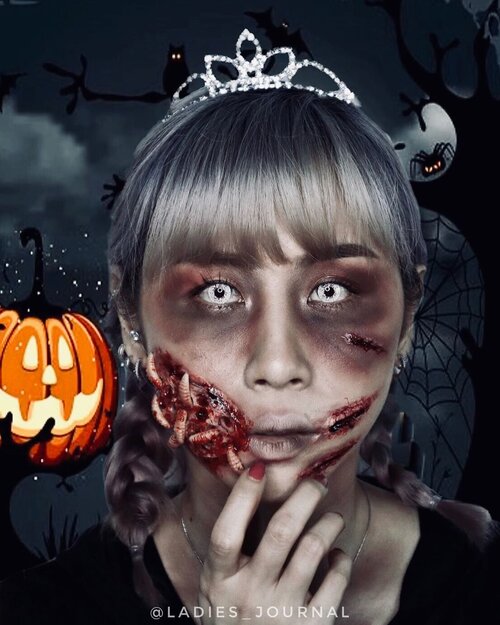 + View more details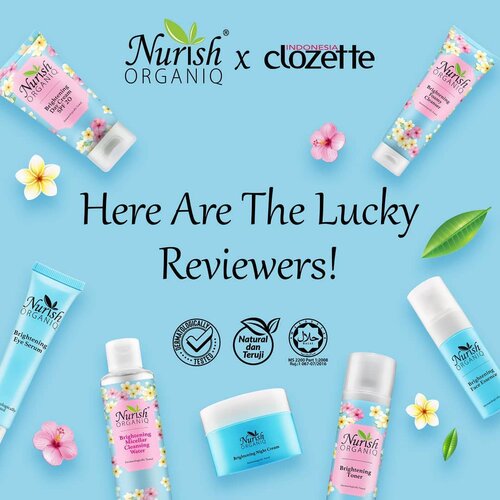 Siapa yang sudah penasaran dengan pemenang Nurish Organiq Review Contest? Don't worry, because your wait is over! Clozette sudah punya pemenangnya, nih!
.
Congratulations to:
1. @rayditaph
2. @anntyara
.
Kirimkan data diri kalian (nama, alamat lengkap beserta kode pos, dan nomor telepon) melalui DM untuk pengiriman hadiah paling lambat 05 Oktober 2019.
​.
​Untuk kalian yang belum beruntung, jangan berkecil hati karena Clozette akan datang dengan kontes seru lainnya!
#ClozetteID
#NurishOrganiqIDReview
@nurishorganiq_id
+ View more details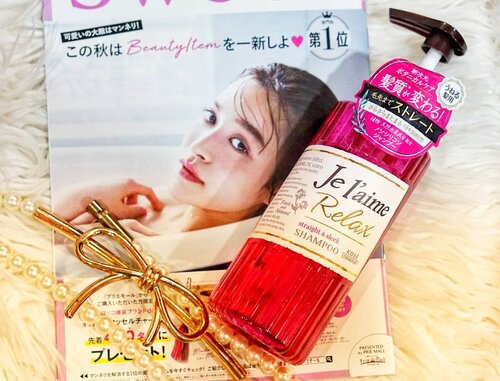 + View more details

loading ...
Back To Top