loading...
Search
270 RESULTS FOR COUNTRY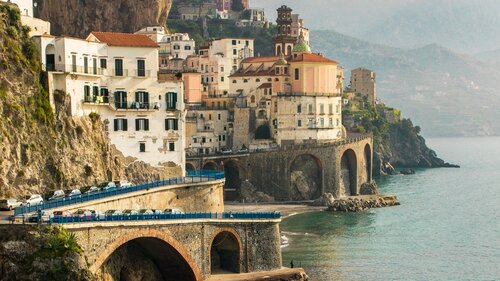 Here's where you may be able to travel to this summer.
Simak juga artikel menarik lainnya di Article Section pada Clozette App.

+ View more details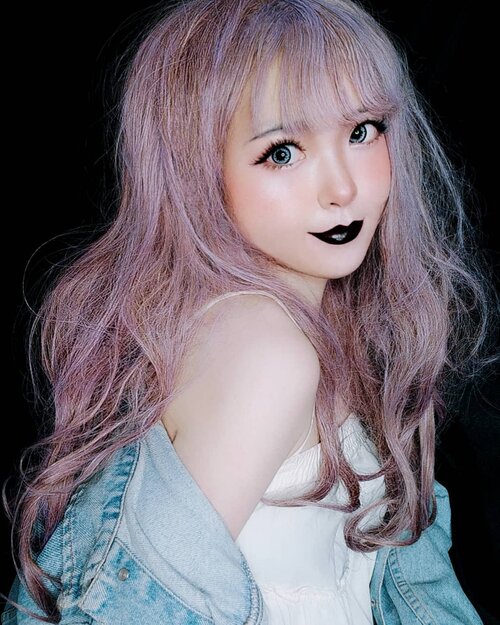 Kichijoji, Tokyo - 2015. Someone said to me : 'Yuki, as time goes by, you should be like a cherry blossom'. 'Why?' - i asked. 'Cherry blossom has its beautiful petals, Cherry blossom will bloom once a year, and people amazed by its beauty. Not only the flower itself, but Cherry Blossom can actually shower you with numerous benefits that you never thought of'.I still remember what he said to me - in a small cafe in the corner of Kichijoji - Tokyo. He is an artist from other country, who live his dream as an artist in Tokyo. He taught me about focus and hardwork..I'm in tears, everytime i remember about all my struggle, pain, all my blood and tears, my patience, sacrifice to reach every pieces of my dreams. My process taught me about quality. Eventhough it's took longer than the others. Thankyou myself. Sorry if i'm too strict and always punish you everytime something bad happen and make you crying out loud. You've overcome countless highwalls. The brightest star never too faraway to reach. You've made a promise that you will collect all the pieces of your thousand dreams before 30yo right? So, make it true!.Hardwork-dream-dedication. Hold the vision, trust the process. My mom always said to me :'We never know what tomorrow will bring. Just trust your timing. When your time has come, nothing can dim the light that shines from within'. .'My passion is the reason why i live, eventhough i have to face so many hardship and impossibility in my life. I better lose my soul than lose my passion and living this life without passion burning my soul and have to live like a zombie until the end of my life'. Aiyuki - 2020. ..
#JapaneseBeauty
#oshare
#model
#barbie
#barbiegirl
#barbiedoll
#makeup
#kawaii
#kawaiigirl
#beauty
#style
#girls
#fashion
#harajukugirl
#harajuku
#japan
#モデル  #メイク  #ヘアアレンジ #オシャレ  #メイク #ファッション #ガール #かわいい
#cute
#beautiful
#IndonesianBlogger
#BeautyBlogger
#可愛い #かわいい
#ClozetteID

+ View more details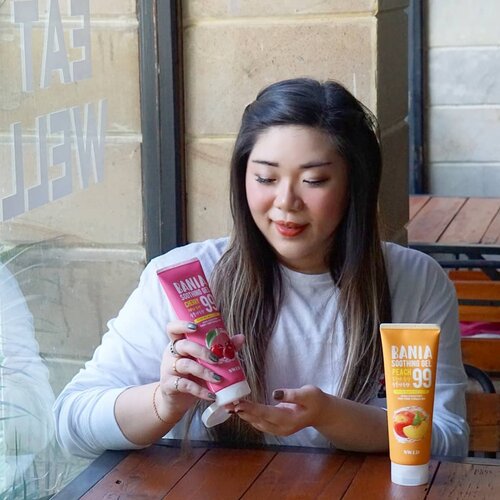 Hot summer days are coming, and if you live in a tropical country with high humidity level like me, the last thing you want to use is overly rich, heavy and greasy products. That's why i'm super excited to have this @swld_korea Bania Soothing Gel to soothe and hydrate my skin.
The best thing about this product? It is a head to toe, all in one gel that can be used everywhere on your body! From your hair to your face and body!
I got to try the peach (which is made from 99% peach extract) and Cherry (also made with 99% cherry extract) which i like equally, also available in Aloe Vera and Tomato.
Like its name suggested, the texture is true gel (will share details on my next post), very soothing and cooling on the skin, gets absorbed really quick, leave no stickiness nor greasiness behind but able to give hydration and softness to my skin (but for very dry skin, you need to use other moisturizier on top because i personally don't think it would be enough for your skin on its own) with some fruit sweetness scent while at it.
It is also pretty affordable for the size (250ml each) and don't forget to get it only from my Charis Shop (Mindy83) or type
https://bit.ly/swldbaniaMindy83
for a special price!
#charisceleb
#swld
#baniasoothinggel
#swldbania
#swldbaniasoothinggel
#reviewwithMindy
#kbeauty
#koreanskincare
#koreanbeauty
#bodycare
#koreancosmetics
#kcosmetics
#clozetteid
#sbybeautyblogger
#beautynesiamember
#bloggerceria
#bloggerperempuan
#bbloggerid
#indonesianfemalebloggers
#review
#influencer
#beautyinfluencer
#SURABAYABEAUTYBLOGGER
#endorsement
#endorsementid
#endorsersby
#girl
#openendorsement
#beautysocietyid
#itsbeautycommunity
+ View more details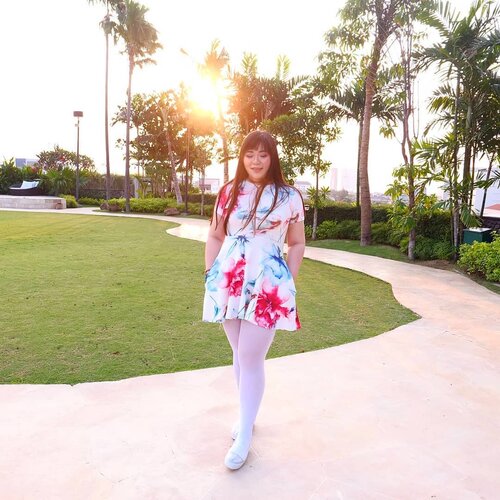 Taking a break from close up, indoor, quarantine posts with posting a set of throwback OOTD (throw way back when i still sport a full front bangs 🤣, it's been a long while) i never posted while sharing my musings about some deeper issues.Sharing this picture reminds me how uncomfortable i was that day, i carry my weight around my arms and thighs (and face) the most, while i can tell you i have a flat tummy, i sometimes joke about how my arms are not for public consumption because i i find them hideous. Do i hate my body? I truly don't. After many many years of struggling, i have finally accepted my body, but that doesn't mean i have no inscecurities about them. Ofc i do. I would still wear this dress but in the future, for my own comfort, i will pair it with something that covers my arms. Not because i am ashamed of them though, but because i want and deserve to feel good and comfortable.This is something that most people fail to understand, body acceptance and body positivity is not a movement to glorify obesity (and anorexia), it is a movement to celebrate and accept being able to love yourself regardless of your shape and weight.It's also a bit sad how people (especially Indonesian 🤣, i guess it is the same for some Asian countries) are also so ready to remind us how flawed we are (i will be sharing some stories that i wasn't ready to share before but i think i am now) and how it's supposed to be okay to make fun/comment on other people's bodies - and when the person's offended, then he/she is petty/unreasonable/cannot take joke. That is effed up.If any of you managed to read my whole caption, feel free to share with me your own insecurities and if you find me raising such issues to be interesting?
#ootd
#ootdid
#mybodymyrules
#sbybeautyblogger
#bblogger
#bbloggerid
#influencer
#influencerindonesia
#surabayainfluencer
#beautyinfluencer
#beautybloggerid
#beautybloggerindonesia
#bloggerceria
#beautynesiamember
#influencersurabaya
#indonesianblogger
#indonesianbeautyblogger
#surabayablogger
#surabayabeautyblogger
#bloggerperempuan
#clozetteid
#girl
#asian
#notasize0
#personalstyle
#surabaya
#effyourbeautystandards
#celebrateyourself
+ View more details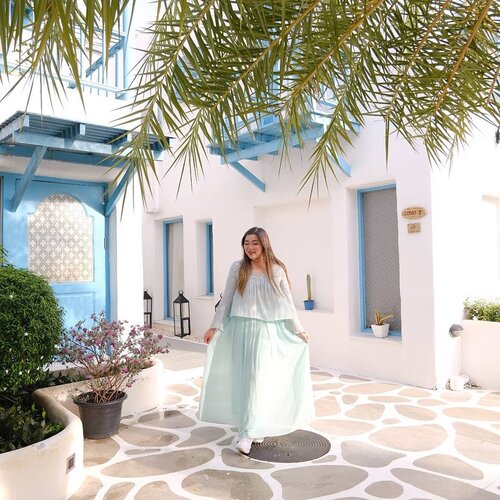 + View more details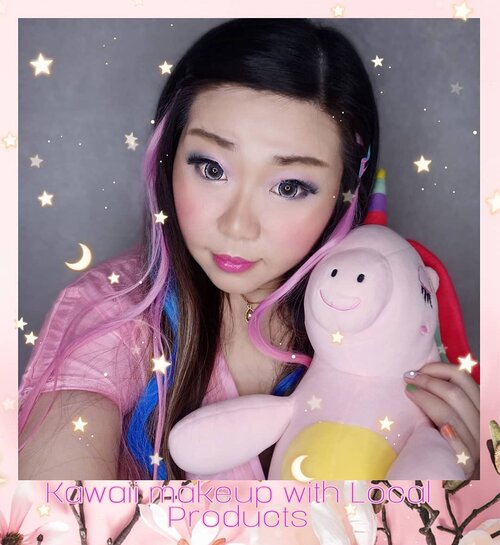 + View more details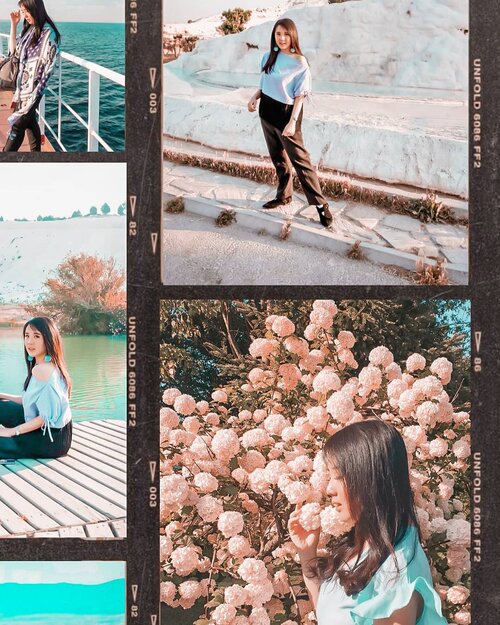 + View more details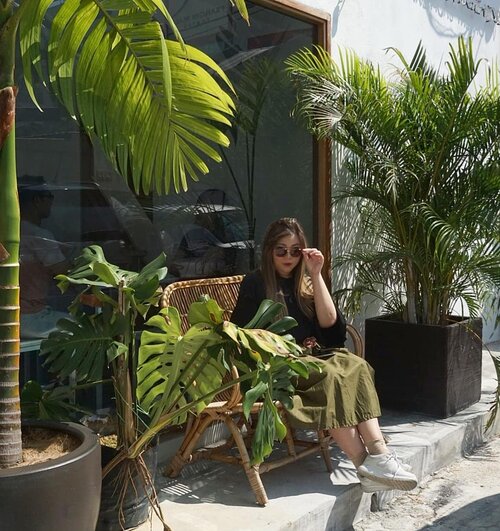 + View more details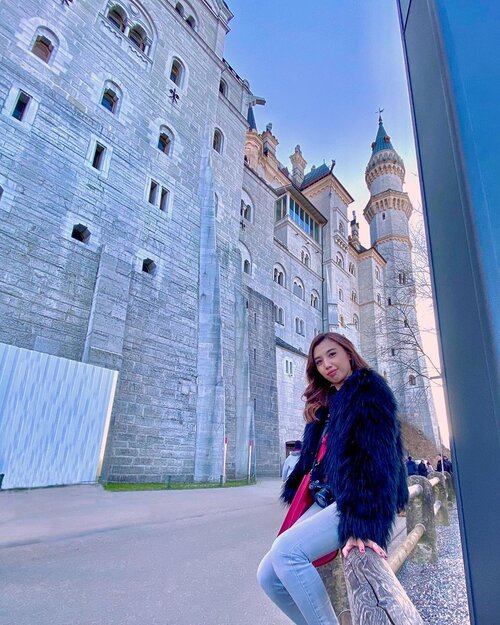 The first time I heard about this outbreak, my first thought was, "How about my next summer trip?"
.
.
I always plan a trip about a year before, which means that before Covid-19 appeared. The next trip is only a few months ahead, and it must be cancelled because of this virus. Upset? Of course!! It really stressed me out especially to cancel and request a refund from the airline & all accommodations. .
.
However, seeing the current situation, my heart feels different. Thousands die every day, and the Covid-19 case continues to increase rapidly in every countries - especially in Europe. It's just 3 months after my trip to Europe, and seeing their condition now makes me cry. Those beautiful places are now empty, and I don't know when everything will return to normal. All I can do is pray to God, and I hope this outbreak will end soon.
#coronapleasegoaway
.
.
.
.
.
#igtravel
#travelphoto
#travelpics
#europetravel
#europetrip
#visitgermany
#neuschwansteincastle
#schwangau
#beautifulplaces
#bestdestinations
#amazing
#castle
#likes
#follow
#blogger
#travelblogger
#ClozetteID
#wanderlust
#StellangelitaInEurope
#StellangelitaInGermany

+ View more details

loading ...
Back To Top