loading...
Search
1,639 RESULTS FOR COVER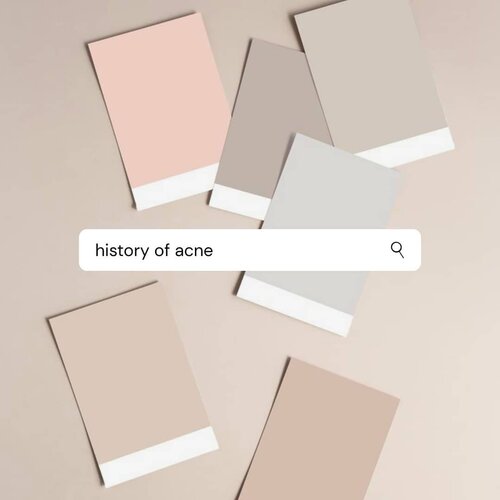 𝑾𝒉𝒐 𝒔𝒕𝒊𝒍𝒍 𝒉𝒂𝒔 𝒂𝒄𝒏𝒆 𝒑𝒓𝒐𝒃𝒍𝒆𝒎𝒔? 𝑴𝒆Acne, any inflammatory disease of the sebaceous or oil, glands of the skin. Acne is one of the most common diseases in dermatology. Ancient Egyptian used the term aku-t, which means boils, blains, sore, pustules, or any inflamed swelling (Grant, 1951). The term acne vulgaris was first used by Fuchs in 1840 and has persisted to the present day. He divided acne into Vulgaris, Mentagra, and Rosacea.Old acne treatment. Ancient people like to use natural ingredients for acne treatment. Ancient Egyptian and Greek used honey for acne treatment. Honey is a good ingredient for its natural calming properties. While ancient Roman, provide an example of acne treatment just like DIY mask, mix galbanum and soda pounded in vinegar to the consistency of honey and leave it for overnight. In the 1600s, Europe women cut tiny pieces of silk or fabric into shapes like a star or moon to cover their blemishes. I think its similar like acne or pimple patch that we know and use today.I am grateful that now we can treat acne more modern by using skincare products and can be found easily. We can also choose products that are gentle and good for our skin.Source:•Grant, R. 1951. The History of Acne: Proceedings of the Royal Society of Medicine, 44, 647-651.•
www.britannica.com/science/acne•www.racked.com/platform/amp/2018/4/12/17071814/acne-treatment-history
#geschiedenis
#acupofhistoire
#acnetalk
+ View more details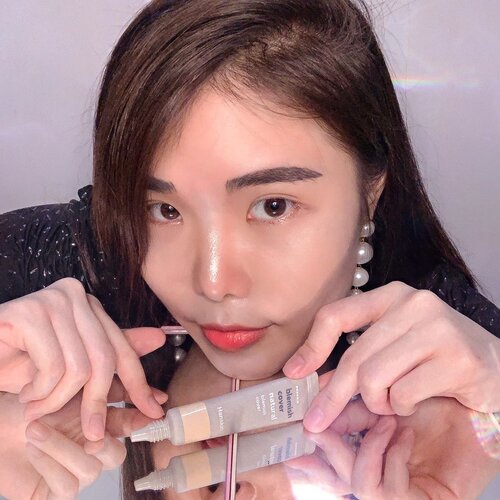 ACNE, BLEMISH? LET'S COVER IT !This Korean brand @hanskin_official 's Blemish Cover is really worth to try , why ?⭐️ Medium to full coverage.(Medium = 1 layer, Full = 3 or more layer).⭐️ Semi matte finish (for glossy, korean look makeup).⭐️ Creamy, lightweight texture.⭐️ Easily blended.⭐️ Moisturizing.⭐️ Not cracking / leave any patch after several hours.⭐️ Available in shades : Bright ( cool undertone ), Light ( pink undertone ), Natural ( warm undertone )...I got mine in NATURAL shade and it works fine for my skin! It covers dark circle and redness completely & disguise acne..I barely wear makeup in this picture and you can notice the glossy result, right?.INTERESTED?Head to my @hicharis_official shop:
http://hicharis.net/chelsheaflo/OmY
And get the cheaper deal! 🥰 ..
#HanSkinBlemishCover
#Hanskin
#CHARIS
#hicharisofficial
#charisceleb
#collaboratewithcflo
#ClozetteID
@charis_celeb

+ View more details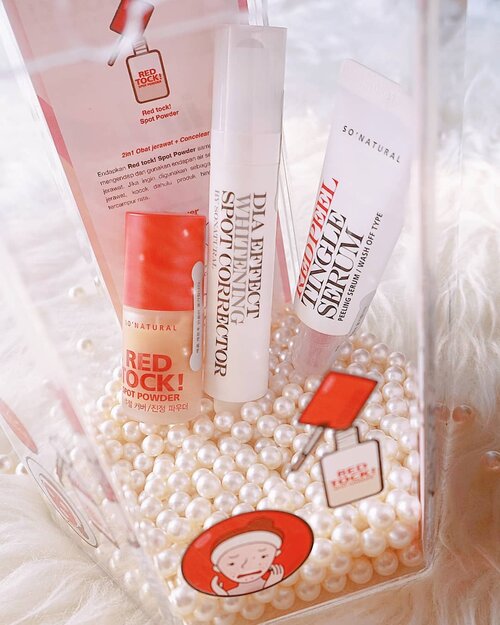 Cover, Cure, Clear treatment for acne and the scars ❤ @sonaturalindonesia
.
- Red Tock Spot Powder
2in1 Obat jerawat sekaligus concealer. Kalau lagi mau grocery shopping pakai ini aja biar muka gak kayak zombie abis begadang 🙂 Sambil treat jerawatnya juga. Coveragenya medium to full lho!
.
- Red Peel Tingle Serum
Peel serum dengan kandungan AHA 20% dan BHA 0.45% untuk mengeksfoliasi wajah, mengangkat dead skin, mencerahkan, dan mengencangkan pori-pori. Dipakainya cuma 1 menit aja. Beuh, the best 1 minute in my skincare routine 😆
.
- Dia Effect Whitening Spot Corrector
Mengandung bubuk berlian untuk menyamarkan bekas jerawat dan bintik hitam uwu~ Karena roll-on bisa sambil massage di targeted area. Bangun tidur kulit glowing ✨
.
Where to buy :
@tinyme.up
.
#covercureclear
#koreanskincare
#skincare
#kbeauty
#clozetteid
+ View more details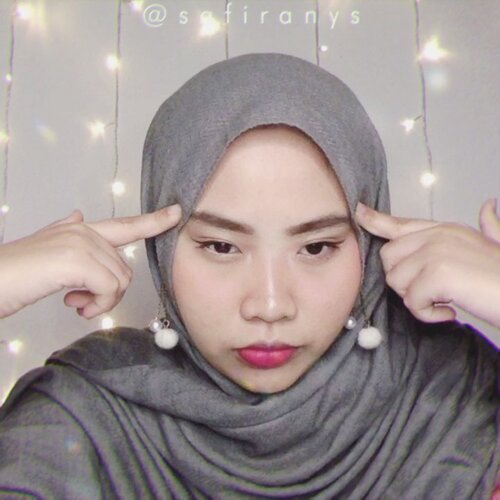 + View more details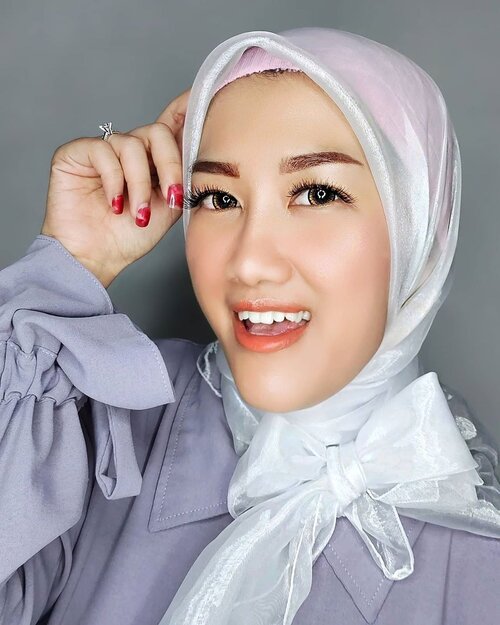 No Makeup Makeup Look! Karena yang necurel lebih mematikan, wuakakakk 🤣
#JessBagiTips
Tips biar makeup kamu natural.. harus kuat diskincare, layer dan gunakan skincare yang membuat kulit moist dan glowing. Jadi tidak perlu gunakan makeup tebal setelahnya.
.
Kalau kulit sudah dalam keadaan siap, mari mulai tips yang pertama,
💜 Gunakan Complextion untuk meratakan warna kulit, bukan untuk menutupi. Karena ingin natural kan. Jadi, jangan gunakan terlalu banyak layer, seperti foundation full cover, lalu concealer, contour, powder. Ini semakin meningkatkan potensi terjadinya patchy atau creasing diarea mata, gunakan BB/CC Cream atau Cushion yang cukup complex, jadi terlihat lebih ringan. Disini aku pakai CC Cream 9to5 Naturale dari @lakmemakeup shade Honey.
.
💜 Pakai pensil alis dengan shade natural, isi sesusi dengan tumbuhnya alis. Aku pakai Brow Matic shade Brown dari @bless.cosmetics. Ini ujungnya super kecil, jadi enak.
.
💜 Tambahkan lipstik dengan warna nudes, bisa nude pink, orange, atau warna-warna aman senada. Gunakan lipstik dengan finish shine or glossy membuat look lebih natural daripada lipmatte. Aku pakai Easy Goin Lip Star @jacquelle_official shade coco.
.
💜 Beri sedikit blush on, dan sentuhan highlighter pada bagian yang dibutuhkan, seperti tulang pipi, hidung, pelipis, dan dagu. Gunakan sedikit aja yaa, hanya supaya terlihat lebih glowing. Aku pakai Happily Ever After Palette dari @mybeautystoryid
.
💜 Gunakan lighting yang ok. Ini point penting. Cahaya harus cukup terang. Bisa juga gunakan yellow light untuk hasil yang astetik tapi pastikan komposisinya ok yaa.
Nah, sekian tipsnya, semoga membantu 😘
.
.
#JessMakeupLooks
#tipsmakeup
#tipsmakeupnatural
#makeup
#clozetteid
#glowingskin
#beausquad
#beausquadbatch2
#nomakeupmakeup
#makeuplook
#naturalmakeup
#makeuplovers
#makeupblogger
#makeupjunkie
#makeupaddict
#tuesdaystillpositive

+ View more details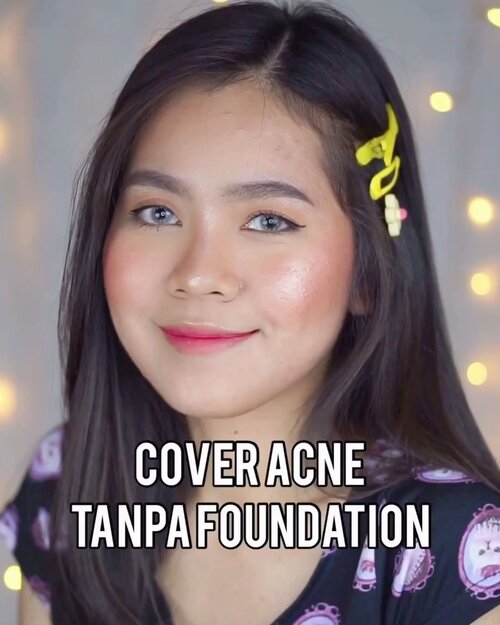 + View more details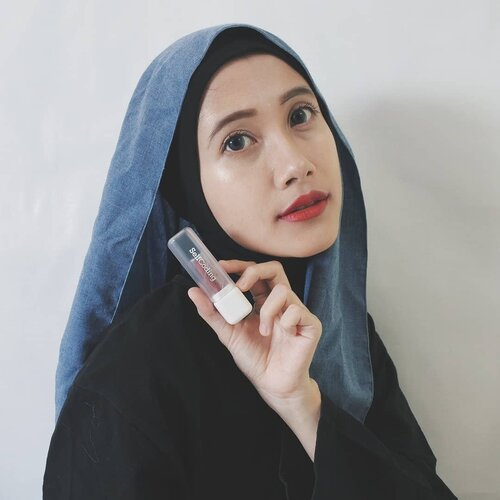 💄𝚂𝚎𝚕𝚏𝙲𝚘𝚍𝚒𝚗𝚐 𝙲𝚘𝚍𝚎 𝚁𝚎𝚍 𝚂𝚘𝚏𝚝 𝙻𝚒𝚙𝚜𝚝𝚒𝚌𝚔 - 𝚇𝙾𝚇𝙾💄
I love blue-based red lipstick! It makes my face brighter and fresher. But i rarely seen on public with red lips like this 🤭
OK, so SelfCoding Code Red Soft Lipstick is consisted of 6 reddish shades, and i got shade XOXO here.
It contains some natural oil from Jojoba, Coconut, Avocado, and Rosehip.
Here's my quick review:
•PACKAGING• SUPER STYLISH🤩 Really love the design and how they represent their product. Simple and sleek at the same time. Swipe for more pics.
•TEXTURE• It glides on very smoothly on lips. Very lightweight. Not sticky and set quickly.
•AFTERMATH• Soft matte finishing. Although it's not transferproof (just like any other bullet lipstick) i love the pigmentation. No dark lips color shown, it covers all. Love it! Perhaps i should own another natural color too, lol.
You can buy SelfCoding Code Red Soft Lipstick for Rp180.000 here:
https://hicharis.net/annisapertiwi/M4B
#selfcoding
#CodeRedSoftLipstick
#SoftLipstick
#CHARIS
#hicharis
@hicharis_official @charis_celeb
#charisceleb
#vsco
#clozetteid
#kbeauty
#kbeautyenthusiast
#kbeautylover
#beautyenthusiast
#beautyblogger

+ View more details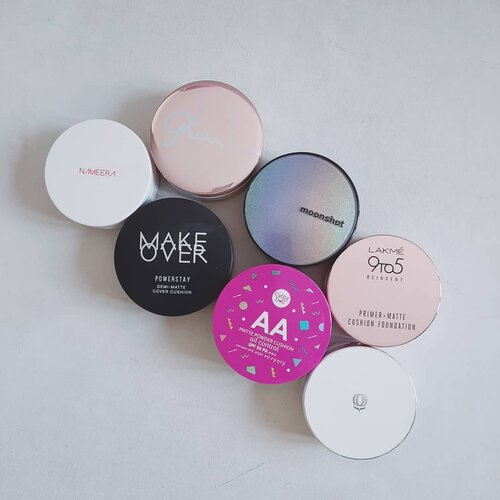 At first aku tuh bukan anak cushion banget. Pertama coba cushion tuh kapok gara-gara pakai yang parfumnya cukup nyegak.
I really can't stand heavily-fragranced product karena hidung lumayan sensitif & suka pusing kalo wanginya tuh aduhai.
Setaun belakangan, kalau dandan pasti pake cushion. Apalagi buat ngonten karena praktis tinggal tap-tap terus udah ada kacanya lagi.
Ini beberapa cushion yang nangkring di 'studio'-ku.
- Make Over Powerstay Demi Matte Cover Cushion, coveragenya juara plus longlasting. Sayang dempul banget gara-gara matte terus shadenya ini agak keterangan.
- Nameera Natural Luminous BB Cushion Nude, suka banget finishing wet dewynya tapi cepet oxidize & terlalu ngepink.
- Missha Glow Tension Cushion, finishing dewy cakep, coverage lumayan banget, tapi warnanya kurang cocok, agak ashy.
- Lakme 9to5 Reinvent Primer + Matte Cushion Foundation, long lasting, cakep di kamera.
- Lanore Whitening & Anti Aging DD Cushion, coverage biasa aja, agak ashy juga, tapi menang ringan.
- Cathy Doll AA Cushion, masih belom dibuka.
- moonshot Settingfit Cushion, juaraaaaa banget buat bikin milky skin dipaduin sama base makeupnya. Cushion terfavorit aku🤩
Ada yang pernah kalian cobain juga gengs?
#vsco
#clozetteid
#cushion
#beautyblogger
#beautyenthusiast
#cushioncollection
#makeup
#cleanflatlay

+ View more details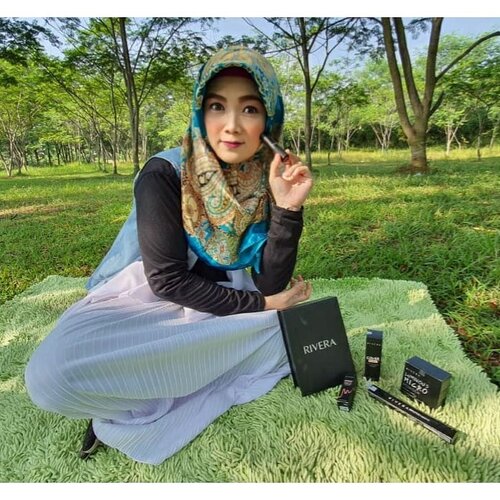 Siapa yang suka make up?! nah kali ini aku pakai Rivera @riveracosmetics
.
Rivera kosmetik merupakan produk lokal yang sudah berkecimpung didunia kosmetik sejak 1991 dan mengutamakan kepuasaan dari customernya, harga nya juga ramah dikantong.
.
.
🌸Rivera cover it all foundation
Foundation full coverage untuk kulit sensitif kemasaan botol foundation ini dilengkapi dengan pump sehingga pemakaiannya lebih praktis dan higienis, suka banget hasilny cover bgt.
.
🌸Rivera luminous micro powder
Bedak tabur untuk mengontrol produksi minyak berlebih
.
🌸Rivera absolutte matte lipstik
Matte lipstik dengan efek soft focus untuk menyamarkan garis garis bibir, serta memberikan hasil akhir matte intens yang tahan lama
.
🌸 Rivera Eye Brow Matic
Pinsil alis matic lebih praktis tidak perlu untuk raut2 tapi aku lebih suka pinsil alis klasik 🤭
kamu team mana neh ? Pinsil alis klasik atau yang matic
#rivera
#makeup
#riveracosmetic
#ReviewMithapw
#clozetteid

+ View more details

loading ...
Back To Top