loading...
Search
71 RESULTS FOR CRANBERRY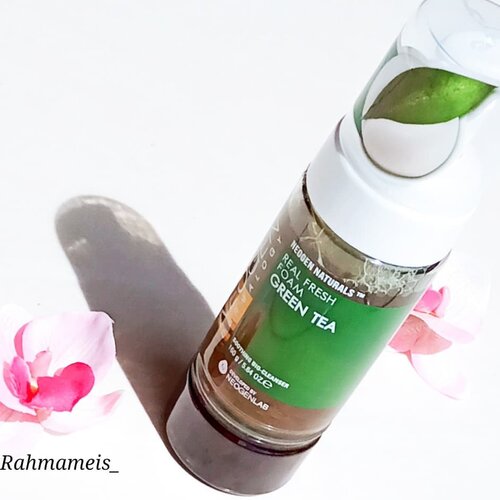 #reviews
🌱NEOGEN "Green Tea Real Fresh Foam Cleanser"🌱...This unique foam cleanser should be tried for oily, combination or acne-prone skin. The starting ingredient in this cleanser is fermented green tea extract, which brightens, soothes and moisturizes the skin. This gentle foam effectively removes impurities such as sweat and dirt from the skin without removing your skin's natural oils. Light and moisturizing, this is a water-based cleanser that is perfect for use in your double cleaning routine. The pH of this product is 8.... 🌱TEXTURE AND SCENT: In terms of texture I was surprised when I first started using it, because from the outside the bottle appeared to be liquid and there were extra greentea leaves under the bottle. Really interesting. And when pumped to freeze its contents comes out a very soft white foam. 😂😂 Waow Daro in terms of fragrance such as the fragrance of tea leaves that have spent the night, fresh. I like 😍...🌱PACKINGAN: In terms of packing this mask is stored in a 160 ml plastic bottle which I think is big for a facewash. But it is not travel friendly because it requires quite a lot of space to be taken away... 🌱 HOW TO USE: I used to use fresh foam at this time washing my face, morning and night. Or as the second stage of the double cleansing routine, after the oil cleanser. I use 1 to 2 pumps per face wash...🍁Review: After I use this facial cleanser for several weeks. Neogen Real fresh foam greentea does not make the skin feel traction after wearing this because it is with soft foam. And what I like about this facial cleanser is that it doesn't contain any alcohol, so it's safe for all skin types, especially sensitive skin. Because it contains a natural mixture of cranberries, green tea, fermented rice, and blueberry extract which helps moisturize and brighten the skin. After washing my face, it's clean and soft 😍 makes my zits dry quickly. Looks like I love this foam....🖍️ Attention: The above review is based on my experience, and the results depend on each of your skin... How about you? Attracted to try it ???...🌟 Rate: 4.5 / 5...🔖🔖🔖 Buy at @altheakorea
+ View more details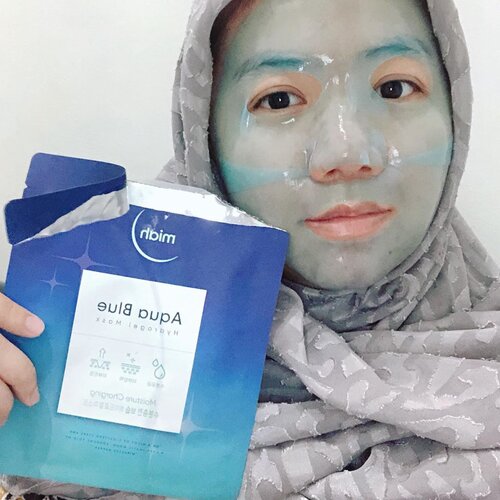 MIAH AQUA BLUE HYDROGEL MASK 💧 MOISTURE CHARGING @miah_ourtimetoshine ••••••Sheetmask's latest innovations in disposable masks. This hydrogel material is truly unique, because for the first time I used this type of hydrogel mask•••••••Hydrogel material that makes when used feels cold on the skin and fresh. The size is quite right in my face and feels very unique when used, the blue color makes me look like a fancy avatar 😆 •••••••This moisture charging series contains many good extracts of berries, Blueberries, Blackberry, Raspberries, Strawberry, Cranberries, and also Carob ❤ ••••••I use this mask 40 minutes and doesn't feel like it while I watch Korean drama 😆 after the mask is removed, I feel my skin instantly moist and well hydrated 😌 part that makes it hard to move on is when the mask is thrown into the trash because this mask is too cute and I can't bear to throw it away although in the end I threw it away 🤣 and this is the most unique sheet that I have ever tried and I was very impressed. •••••••Have you tried this type of mask? tell me•••••
#sheetmask
#hydrogelmask
#kbeauty
#skincare
#makeup
#selfie
#clozette
#clozetteid
#beautybloggerindonesia
#kbeautyblog
#kbeautybloggers
#idskincarecommunity
#abskincare
#abcommunity
#skincarecommunity
+ View more details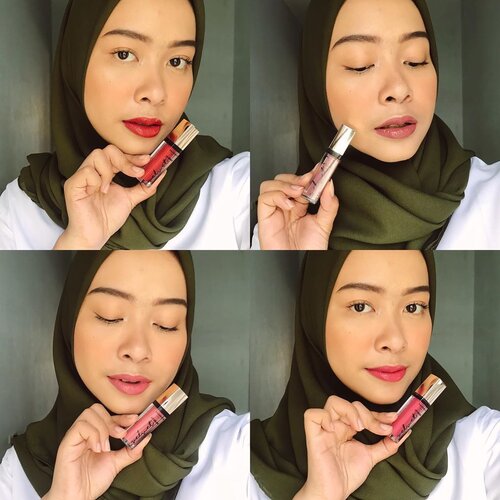 4 shades of me 🤪 •• kalo kalian inget, beberapa waktu yang lalu aku sempet dikirimin 5 shades Velvet Lip Cream terbaru dari @brunbrun_paris yang lagi heboh banget dipakai sama semua orang. Nah, ternyata 4 warna ini jadi favoritku nih! Cranberry, Juicy, Squeeze, & Smoothie ✨ warna-warnanya vibrant tapi masih wearable diwarna kulitku. Teksturnya juga agak glossy jadi bikin look kamu kelihatan lebih glowing & bibir ga terasa kering. Ada yang udah coba juga?
#ClozetteID

+ View more details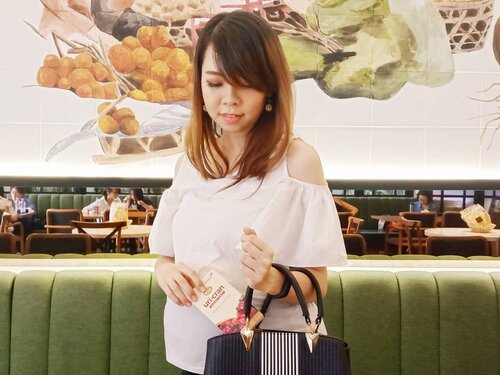 + View more details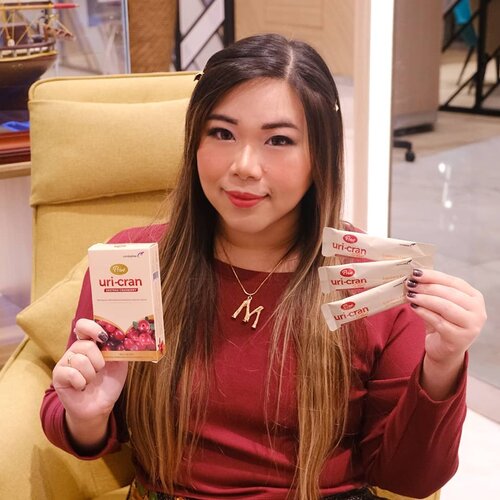 + View more details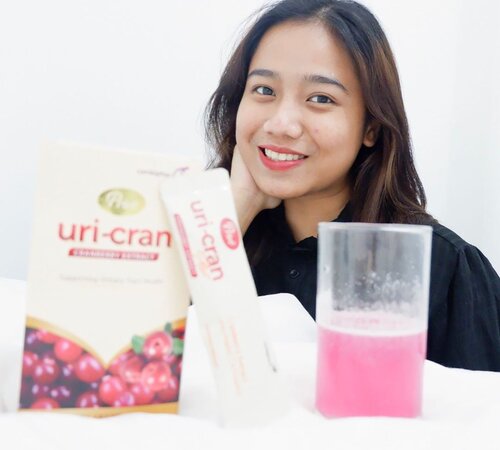 + View more details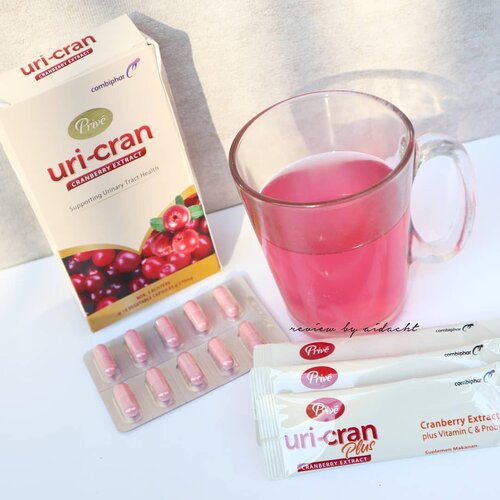 + View more details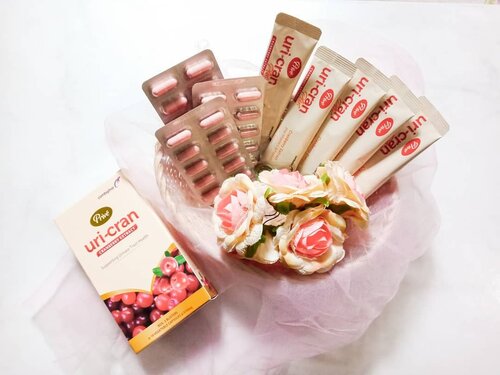 + View more details
Kondisi tubuh yang fit secara keseluruhan sangat mendukung kelancaran segudang aktivitas yang kita jalani sehari-hari. Ada sedikit saja bagian dari tubuh kita yang merasa sakit, efeknya langsung bisa mengganggu berjalannya aktivitas kita. Keluhan yang mungkin masih dianggap sepele adalah anyang-anyangan, apa tuh? Anyang-anyangan adalah kondisi nggak nyaman saat buang air kecil dengan beragam gejala tergantung dari penyebabnya. Pada beberapa gejala, anyang-anyangan bisa menjadi pertanda timbulnya Infeksi Saluran Kemih. Fix kalo gitu anyang-anyangan udah nggak bisa dianggap sepele lagi ya!
.
Trus langkah pencegahannya gimana? Aku kasih sedikit bocoran, salah satu pencegahan anyang-anyangan yakni bisa dengan mengkonsumsi jus cranberry. Eh ribet dong harus bikin jus dulu? Tenang, ada yang praktis kok dari @uricran.id yang mengemas ekstrak cranberry menjadi minuman seduh dan kapsul. Praktis banget kan? Rasanya gimana? Daripada terus penasaran, mending kunjungi blog aku deh. Aku share lengkap mulai dari penyebab anyang-anyangan, langkah pencegahan, dan yang pasti tentang @uricran.id itu sendiri dong. Tinggal klik link di bio aku ya!
.
.
#priveuricran
#priveuricranplus
#uricran
#uricranid
#uricranplus
#anyanganyangan
#cranberry
#cranberryextract
#ekstrakcranberry
#infeksisalurankemih
#review
#health
#blogcompetition
#blogger
#mantrianarani
#clozetteid

+ View more details

loading ...
Back To Top