loading...
Search
5 RESULTS FOR CRUELTYFREECOSMETIC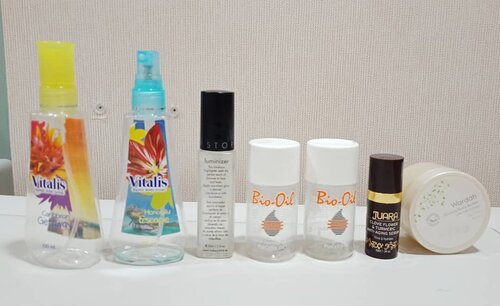 + View more details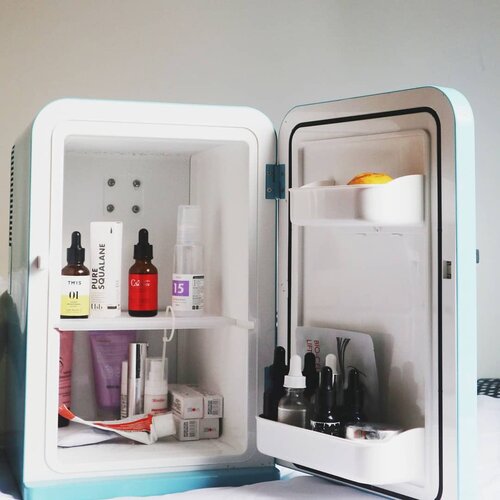 #beautyfridge
is the new trend, but is it really neccessary to put our beauty skincare products there?.🍑 Some dermatologists give us the short answer: probably not. Horward Sobel, New York based dermatologist aid, "There is no difference in the actual properties and benefits."..🍑 But Michelle from Lab Muffin Science wrote in her article that products may go off. The ingredients reacting may changing into new subtances.🍑 Heat is form of energy. Our country's humid climate can make activities at the microscopic level develop faster. I think it is to put our skincare into fridge to slow this down.🍑Some ingredients like benzoyl peroxide, ascorbic acid and retinol, are better to store in a cooler place.🍑 So I belong to the beauty fridge team! I put products that I have already opened for quite a long time, including ascorbic acid and those with 6 months of PAO. How about you? P.S: MO BIKIN IRI @niputuchandra AAAAHHHH .
#insommiareview
#skincareblogger
#igbeautyblogger
#tiam
#thebathbox
#theordinary
#flatlayskincare
#crueltyfreecosmetics
#skincareregime
#skincareroutine
#rasianbeauty
#clozetteid
+ View more details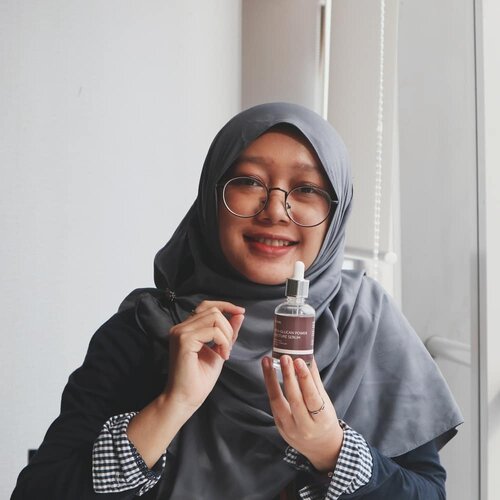 @iunik_official is one of indie brand comes from South Korea. The name stands for Ideal, Unique, Natural, Ingredients, Know-how. This Beta Glucan Power Moisture Serum claims:..🍄 Creates a moisturizing force field 🍄 Supports skin's moisture barrier, repairs and nourishes sensitivity and redness🍄 Suitable for all skin types, addresses: dryness, oiliness, sensitivity, uneven skin texture, fine lines and acne .The reality so far:..🍄 According to Journal of Drugs in Dermatology, studies assessing beta-glucan were uncontrolled with small sample sizes and short follow up. I can not say confidently beta-glucan has antiaging benefit because of its limitations for available data🍄 It contains 100% beta-glucan, a nice big molecule composed of many smaller sugar molecules (polysaccharide), Hyaluronic acid is also a polysaccharide. Some people said beta-glucan is better than HA, but I'm still can not find any supporting studies🍄 I think this serum is more convenient than Klairs Rich Moisr Serum. Klairs's texture is heavier, so it is like I'm wearing a mask. Iunik is light. If I have to choose, I'll repurchase Iunik🍄 I recommend
#iunik
Beta Glucan Power Moisture Serum if you have normal to dry skin, also dehydrated skin. Because it is extracted from oat, mushroom, and yeast, I don't know whether it is suitable for fungal acne .Overall rating: 4/5.Terjemahan lihat komentar 👇.
#koreanskincare
#skincareregime
#skincareobsessed
#koreanbeautyproduct
#abcommunity
#crueltyfreecosmetics
#skincare
#igbeautyblogger
#koreanbeauty
#dryskin
#dehydratedskin
#idskincarecommunity
#clozetteid
+ View more details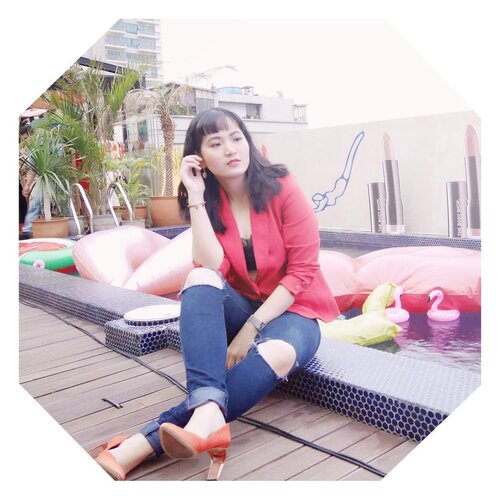 + View more details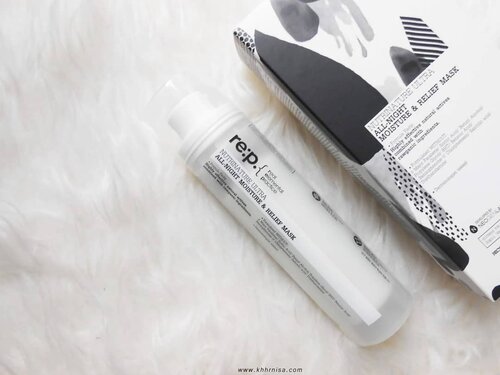 + View more details

loading ...
Back To Top