loading...
Search
294 RESULTS FOR CULTURE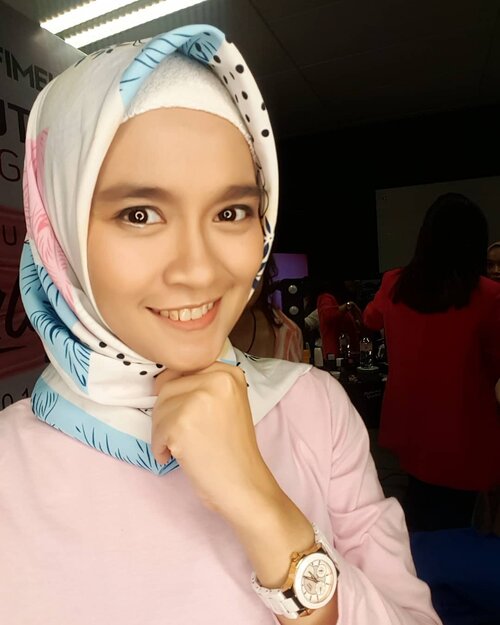 + View more details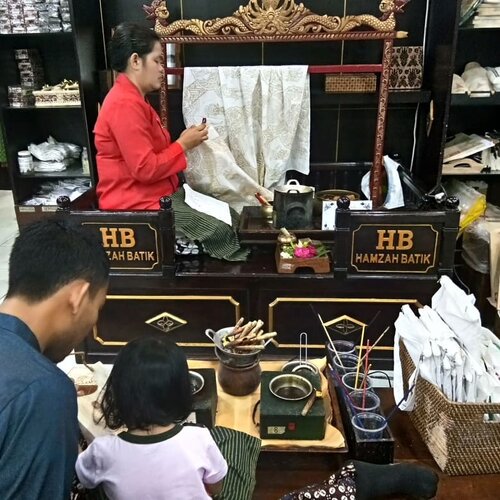 Halo... Kemarin saat ke Jogja, Richita sempet belajar membatik looh di @hamzahbatikofficial Seru banget deh.. Richita jadi tau dan bisa belajar menggambar dengan media dan alat baru lain yg baru dikenal. Karena selama ini Richita cuma tau di kertas dan keramik dengan menggunakan crayon, spidol, atau cat air. Nah teman² yang sedang berkunjung ke Jogja atau berencana berlibur ke Jogja yuuk cobain deh belajar membatik di @hamzahbatikofficial . Hasilnya bisa kita bawa pulang dan dipajang loh..
#richita
#belajar
#membatik
#montesori
#montesorikids
#culture
#smartmumsid
#clozetteid

+ View more details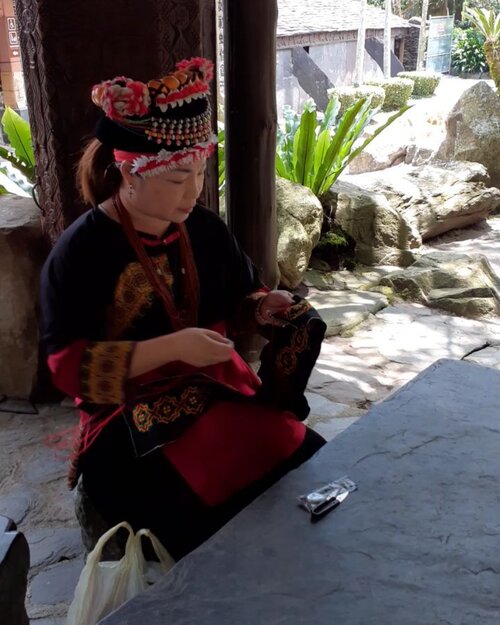 + View more details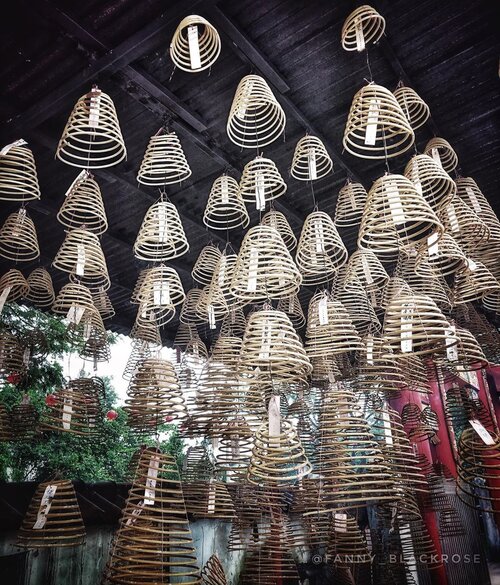 + View more details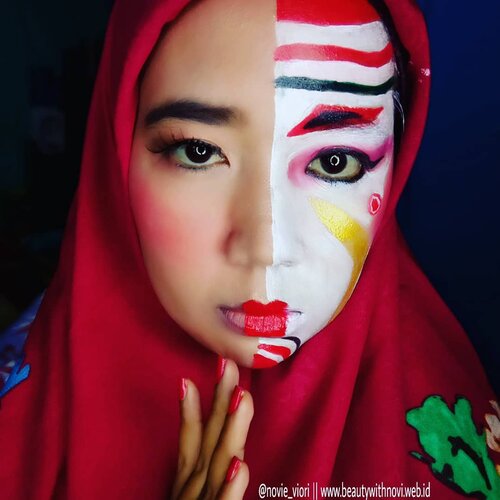 Happy chinese new year...My culture chinese look...
+ View more details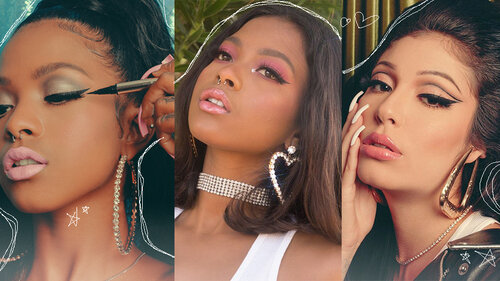 The cruelty-free brand launched this year with a single product.
Simak juga artikel menarik lainnya di Article Section pada Clozette App.

+ View more details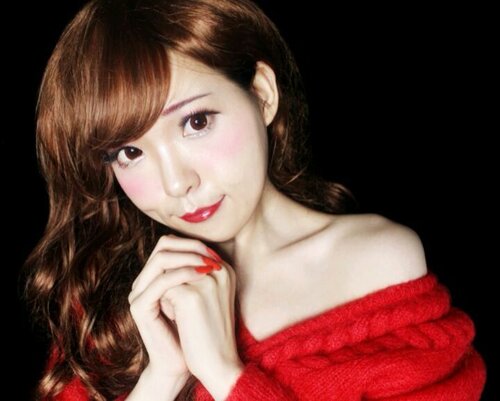 🌺 恭贺新禧! 年年有餘 🌺.I'm happy, i can be a part of many cultures and languages. My mom told me that my grandparents was originally came from China, when they were young, they moved to Indonesia, stayed here and living in East Java. Then voila! A little girl named 'Fei Phing' was born 👧 you guys can also call me 'Phing', not Ping! Okay 😒.When i was a little kiddo, i learnt Chinese and my whole family speak Chinese language. Sadly, i've forgot all my lesson when i grew up, i can speak Chinese only when i was a little huh 😔 But hey, i said i'm proud to be a part of every culture. I mean, i used to know Chinese Culture, Indonesian Culture, Javanese Culture and Japanese Culture..I have Chinese blood, but i love to say that i'm Indonesian everytime people asking me 'Kok mukanya gitu?' 😒 No baby, i'm Javanese! I was born in Java and I can speak Javanese 'Ngoko' or 'Krama Inggil' very fluently. Kulo saget ngertos Krama Inggil, nyatane tiyang Javanese. Mbenjang kulo dados foto, rikmane gelungan ndamel klambi adat Jowo wae. Mugi tasik pantes nggeh. 🙏.Ok, there's nothing more to say. Happy Chinese New Year! Let's hope the days ahead will bring joy and prosperity for all of us! 😄 ...
#Chinesenewyear
#CNY
#恭喜發財 #恭贺新禧
#imlek
#newyear
#happynewyear
#red
#beauty
#Kawaiimakeup
#fashion
#メイク  
#makeup
#style
#beauty
#kawaii
  #ファッション  #かわいい
#clozetteid
+ View more details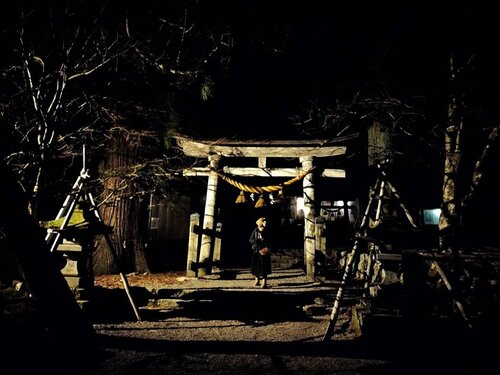 #shirakawagowinterlightup
trip .. .
.
.
Sejak tugas di Ngada 2016 Lalu, jadi sering explore tentang desa adat di negara lain .. Dan ketemulah Shirakawa-go ini ... .
.
.
Awal 2017 dibisikin tentang Shirakawa-go Winter Light-Up festival, langsung mupeng 🤣 ok, pengen ke Sana pas snowy. Tapi .. tahun ini winter di Japan memang lebih warm dari biasanya, jadilah kami ketemu -1 dinginnya tapi saljunya udah cair.. well, enjoy the show aja ya .. tahun depan, semoga lebih beruntung 🥰
.
.
.
Enggak Bisa ke deck Atas untuk melihat desa dari kejauhan Karena antrian bus panjang daaann .. udah gak kuat jalan 🤣🤣
.
.
.
Senang Bisa sampai di kampung ini for real .. Semoga kampung-kampung Adat yang masih melestarikan budaya traditional seperti ini Bisa Makin berkembang di negara Indonesia! Secara dari sabang sampai merauke kan buanyaaakkk banget culture-nya .. 🥰🥰 aamiin
.
.
.
Gimana Cara ke sini? Nanti dijelasin di postingan lain ya ..
#clozetteid
#lifestyle
#Shirakawagowinter
#winterlightup
#shirakawago
#shirakawagovillage
#justtravel
#sofiadewitraveldiary
#traveltojapan
#explorejapan
#wintertravel
#traveler
#travelblog

+ View more details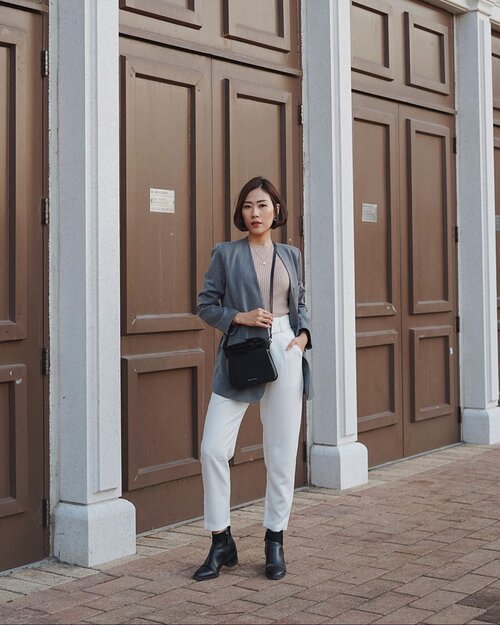 I just took the pict before going into
#venetianmacau
, fav tourism spot to strolling around, I really love Macau cause of their culture and aesthetic street, in there I feel like being in Europe, so in love 😘😍
——
always in @pomelofashion outfit ✨ (their have special discount up to 30% until 24dec, mark the date and let's shopping!)

+ View more details

loading ...
Back To Top