loading...
Search
528 RESULTS FOR DANCE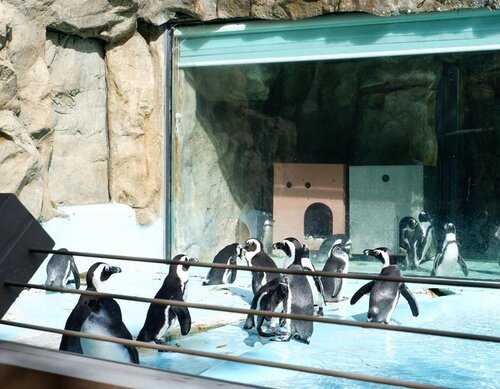 + View more details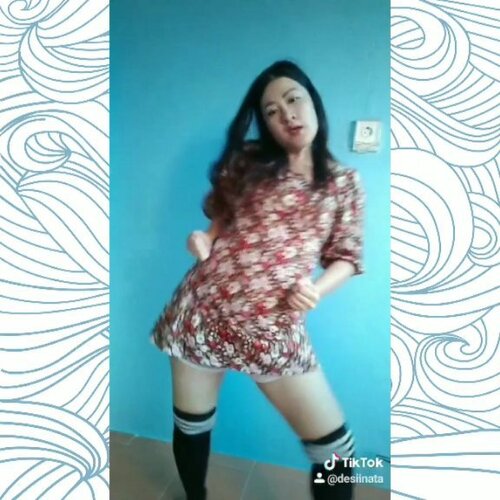 + View more details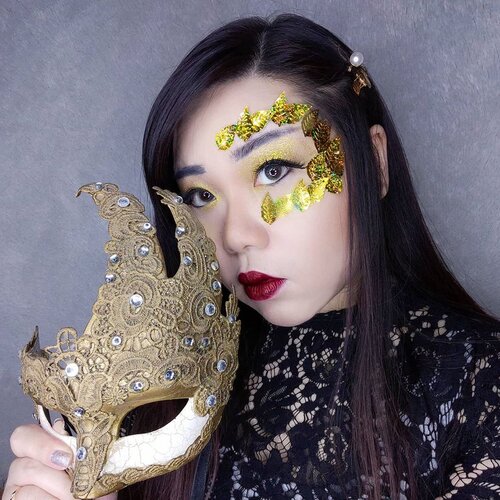 Honestly when concepting for this look, the inspo that i wanted to recreate is a pic of a girl wearing a full masquarade mask ada the makeup is super simple, just pure, rich gold glitter on her lids and dark red lips.
But when it comes to execute it.. well, it's not that easy 😆. First of all, my mask is a real, legit masquarade ball mask from Venice (i had to sadly cut the tags off finally so i could take these pics haha) and it comes with a ribbon tie and it's quite heavy, actually wearing it is not comfortable and pretty hard to adjust. Even tying it on is a stuggle as we couldn't really figure out the best fit.
Second of all, the eye holes of my mask is a lot smaller than i expected, it couldn't even fit my dramatic lashes! So small that you can't see the eye makeup almost at all 😞 so finally i gave up and added the gold leafs to mimic a mask shape around one of my eyes area (i already planned to pose with the mask covering the other eyes and i simply couldn't be bothered to apply on the other side as well 🤣🤣🤣).
So yeah, it's a simple, elegant look (i just want to look gleaming with gold and still pretty so a gentleman would be allured and ask me to dance 🤣) but it was not as easy as it looks. Hope y'all enjoy the look!
#clozetteid
#masquarade
#masquarademask
#masquaradeinspired
#gold
#BeauteFemmeCommunity
#thematiclook
#thematicmakeup
#sbybeautyblogger
#makeup
#ilovemakeup
#clozetteid
#sbybeautyblogger
#bloggerceria
#beautynesiamember
#bloggerperempuan
#indonesianfemalebloggers
#girl
#asian
#bblogger
#bbloggerid
#influencer
#influencersurabaya
#influencerindonesia
#beautyinfluencer
#surabayainfluencer
#jakartabeautyblogger
#SURABAYABEAUTYBLOGGER
#makeuplook
+ View more details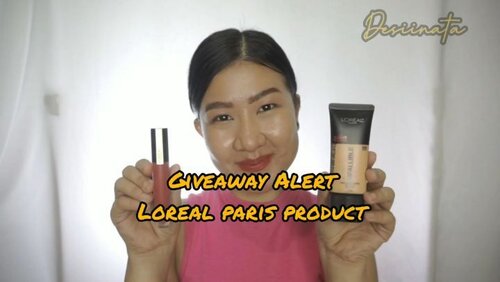 [ GIVEAWAY ALERT ]Disaat pandemic saat ini perlu banget proteksi diri tapi tak lupa menjaga penampilan tanpa perlu khawatir dengan mengikuti protokol kesehatan, aku butuh banget produk make-up yang tahan lama. Produk andalanku adalah L'Oreal Paris Infaillable Pro-Matte Foundation dan juga Rouge Signature!Foundationnya ringan, matte finish dan tahan lama walaupun aku pake dance/olahraga ataupun saat aku pake aktifitas seharian! Dan Rouge Signature sekarang hadir dengan rangkaian baru yaitu Wild Nudes dengan 6 shades. Warnanya cocok banget untuk semua skin tone dan untuk dipakai sehari-hari. Di videoku aku pakai yang ( Rouge Signature Shade 150 I Dominate & Infallible Pro-Matte Shade 106 ),Kalian semua udah pada tau kan, kalau tekstur Rouge Signature ini tuh juga ringan banget, warnanya intense dengan finish matte.This will be my new bestfriend! Rouge Signature Wild Nudes ini udah tersedia di @tokopedia ya, guys!MAU DAPAT Produk yg Aku gunakan, produk L'Oreal Paris senilai Rp250.000 !! Yuk, kasih tau teman-teman kalian tentang produk ini dengan cara:[1] Follow aku @desiinata dan @getthelookiddan [2] Subscribe Youtube " desii nata "Lalu [3] Regram video aku in sebanyak-banyaknyaJangan lupa sertakan hashtag:
#GoRougeSignature
#MyNudeMood
#MyNudeMoodxDesiinata
#InfalliblyMore
#BeautyHackathonLorealID
#LorealIDHackMyTown2
#TokopediaxLorealParis
[4] NO Private Account_PERIODE SAMPAI 9-OKT-2020_Yuk, buruan ikutan! Pemenang akan mendapatkan hadiah produk L'Oreal Paris senilai Rp250.000 dan akan diumumkan di instagram @getthelookid, ya!
#clozetteid
#beautyinfluencer
+ View more details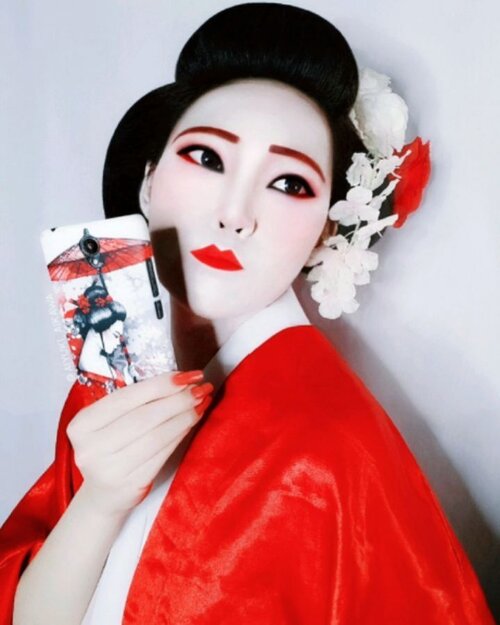 GEISHA (芸者)Geisha are not prostitutes or concubines. Geisha literally means 'Artisan'. These artists practice the traditional Japanese Arts and are purveyors of Japanese Culture. Originates from Kyoto..Geisha are women dedicate their lives to Japanese traditional arts and put their talents to use entertaining on the occasion of banquets and performances. Geisha must master of several types of arts, which are generally traditional Japanese dances (including those involving a fan), singing, literature, poetry, flower arranging, and the playing of traditional instruments. In addition to entertaining through the arts, geisha are also skilled in the art of conversation and must have wide general knowledge..Since i was a little, i love Japanese culture, art, music, folklore. I have no reason why i'm deeply in love and inspired by its art & culture. My mom told me that since i was 3y.o, i started to love Japanese Art & Culture even i don't know what it is..For me, Japan is a place where traditional and modern culture mix to create something incomparable and always 'out-of-the-box'. It can be seen in Japanese art & culture. And i've dedicated my life for Art & Culture too..My favourite phone-case from @ankoshoppu ❤️ i love the design! With a touch of traditional style dan modern art. Yuki pilih yg bahannya 3D hardcase yg jadi best seller. Ada juga yg softcase dan silikon. Oh ya, kamu bisa juga custom desain. Siapa tau mau pake gambar sendiri atau foto kamu buat dijadikan phone case maybe? 😌....
#JapaneseStyle
#JapaneseMakeup
#Gyarumakeup
#GyaruGal
#Gyaru
#makeup
#可愛い #かわいい #ギャル
#JapaneseBeauty
#kawaii
#beauty
#girls
#fashion
#harajuku
#cchanelbeautyid
#japan
#モデル  #メイク  #ヘアアレンジ #オシャレ  #ギャルメイク #ファッション #ガール #かわいい
#clozetteid
#geisha
#芸者
+ View more details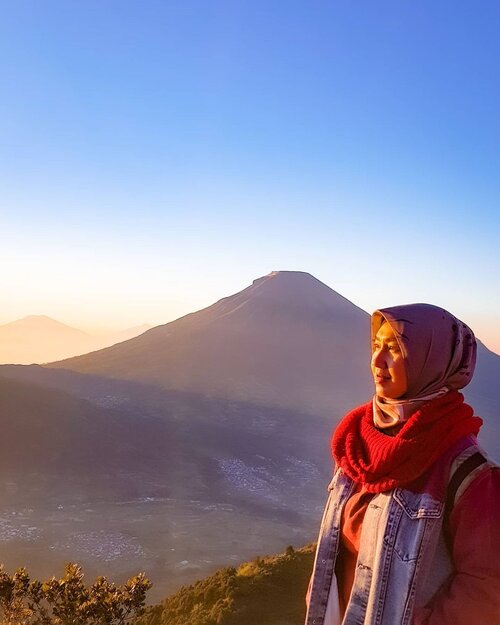 + View more details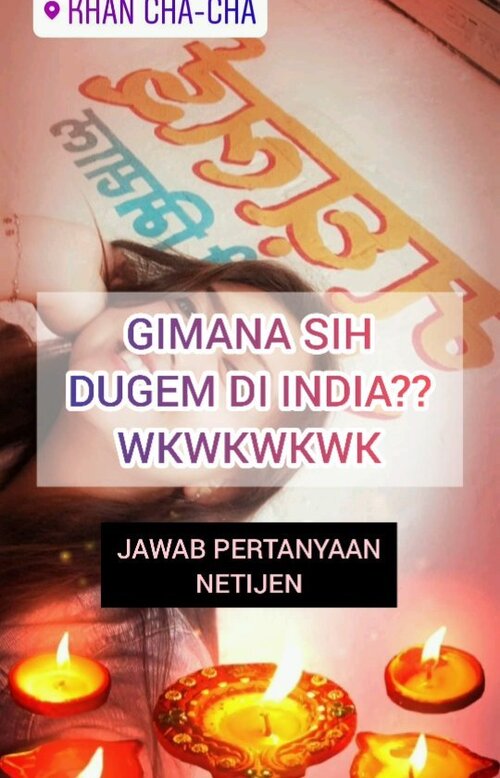 Nih guys, buat yang sering nanya gue.. "kak dugem di India itu kaya gimana?"
Kalian tonton video ini yee..
Dugem di India tuh siapa aja, pake baju kaya gimana aja, bole masuk.. soalnya emang tempat joget gt.. Minum air putih doang juga gapapa.. gue aja bawa botol aqua sendiri seliter.. sumpah.. tanya aja temen temen gue 🤣 cuma mau joget titik gitu wkwk
biasanya, client client @indiatripmurah ada aja yg pengen liat nightlife, jd dengan sangat senang hati gue anterin (tp ga masuk trip yaa.. jd bayar sendiri wkwkwk)
bahkan, di beberapa tempat ada anak kecil wkwkwk mereka tuh lebih ke apa ya, ke restoran tp ada dance floor nya.. jd lu mau makan doang, or lu mau joget doang ya monggo..
harga masuknya juga beda beda.. tergantung klean tuu mau ke club kelas mana.. akan gue sesuaikan gt biasanya.
ga cuma ke club si, client gue kadang suka aneh aneh.. mau ke starbak lah, mau ke mall lah, mau ke desa desa kumuh lah🤣, mau liat uler lah, mau liat tradisional dance lah.. beda beda.. jd tergantung aje lu mau gue anter kemana kalau di hari itu msh ada waktu wkwkwk
sekian..
mau tau apalagi tentang india?
comment down bellow
.
.
.
.
.
.
.
.
.
.
#ClozetteID
#clozetteambassador
#khansamanda
#travelinfluencer
#travelling
#india
#delhi
#agra
#indiatripmurah
#explore
#explorepage
#exploreindia
#nightlife

+ View more details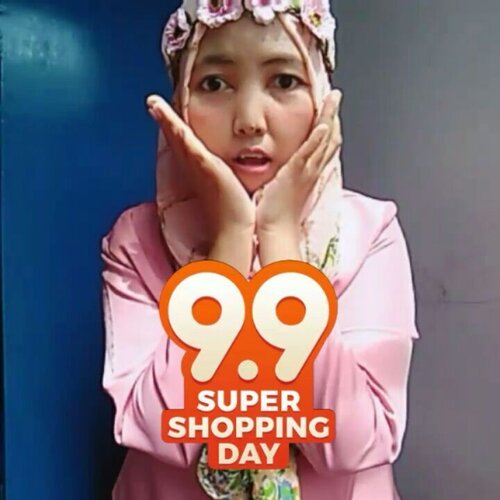 + View more details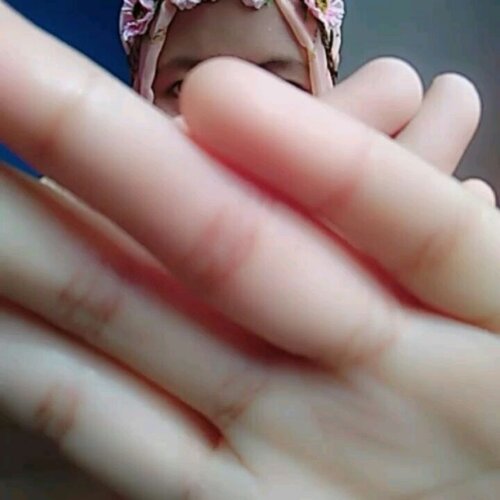 + View more details

loading ...
Back To Top