loading...
Search
51 RESULTS FOR DAY6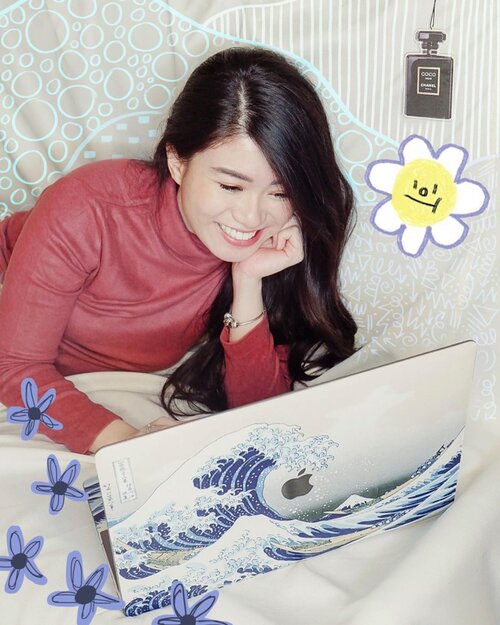 [G I V E A W A Y A L E R T 🍜]
#GailBirthdayGiveaway
• DAY 6⊷annyeonghaseyo!Kalian pasti seneng banget kaan kalo ruangan / kamar kalian tuh wangiii gituu 😍Aku pribadi suka banget kalo wangi" gituu, apalagi sambil chill" gitu kan nonton netflix apalagi Drakooorrr!🤩🤩🤩Aku sendiri jadi suka bgt dong sama drakor gara" awalnya nonton drakor @bn_sj2013 🤤🥰😆 aduuh senyum" sendiri sambil ngetiik nih hehehe 🤭😝Berawal dari itu, sekarang jadi suka nonton drakor lainnya jugaa. Kalo skrg aku lagi nonton Hospital Playlist nihhh, banyak banget yg rekomen ke aku kalo bagus bgt dan must watttchhhh! Tapi ga seru kan kalo cuman suka nonton doang? Lebih seru lagi kalo punya merchandise nya ugaakk!Arraseo arraseooo, langsung aja yaaa ke intinyaa heheheHari inii aku collab sama @doodly.id nihh buat bagi" merchandise HOSPITAL PLAYLIST buat kaliaann! Yaaayyy!🥳🥳🥳🥳Ga lupa jugaa selain merchandise, aku mau bagi" scents of life dari @syscent.official ke kaliann ihiiyy! Biar wangi ruangan kalian tuh muahal 😉 sambil nonton drakor kan enak tuu.Simply follow the Rules:1. FOLLOW @abnergailorraine , @doodly.id , @syscent.official2. COMMENT which scents and merchandise do you want & Tag 3 of your friends and use my hastags on rule no 3 (comment as much as you want to increase your chance to win!)3. ADD this post to your STORY & tag 3 of your friends, don't forget to put on hastag
#GailBirthdayGiveaway
and
#AbnergailorrainexDoodlyxSyscentThere
will be TWO LUCKY WINNERS, each will get 2 Premium Scent from Syscent & 3 merchandises from Doodly! 💘Winners will be announced on the 10th of July 🥳Make sure your account is not private and not a fake account 💓Fighting!😜✨⊷
#kpop
#merchandise
#kdrama
#koreandrama
#hospitalplaylist
#kpopmerchandise
#kpopgoods
#jomalone
#lv
#ramyun
#giveaway
#giveawaycontest
#giveawayjakarta
#blessed
#birthdaygiveaway
#fun
#pop
#portraitphotography
#aesthetic
#portrait_vision
#artsy
#portraitshoot
#trend
#viral
#tumblr
#tumblraesthetic
#clozetteid

+ View more details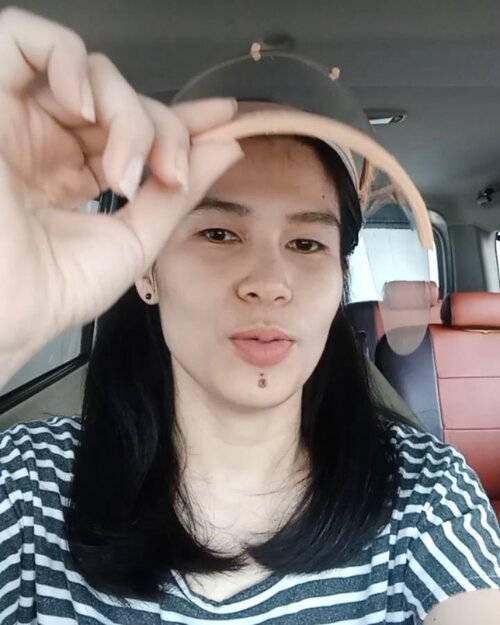 Day 6⃣3⃣
#diRumahAja
sehingga memutuskan untuk punya face shield @3dindonesia.co.id kalau lagi mau drop makanan ke rumah ortu, beli makan drive thru atau sekadar terima paket di depan pagar.Harganya terjangkau, ukuran mulai dari newborn, anak sampai dewasa dengan 3 pilihan warna (pink, skin, blue). Harganya cuma Rp55ribu dan pengirimannya kilat. Pagi transfer, sore barang udah datang padahal dikirim dari Bandung! Juara!.....
#ClozetteID
#stayhome
#faceshield
#productreview
#FlattenTheCurve
#3dindonesia
#nofilter
#instagood
+ View more details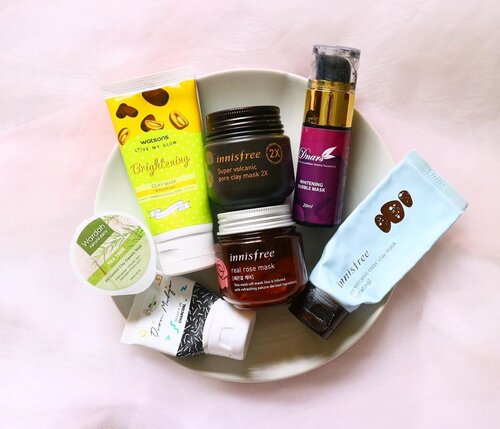 SEVEN DAYS WASH OFF MASK CHALLENGE 👧🏻 It took me for a while to do this because quarantine makes me lazy then I started this challenge bcus I haven't really take care of my skin so my face have been rough, having acne here and there, then also dull. here is the
#7daysmaskchallenge
that I did straight for 7 days 😌 🌹
#day1
@innisfreeofficial Super volcanic Pore Clay Mask 2x
#day2
Innisfree Real rose mask
#day3
Inndisfree Jeju volcanic color clay mask hydrating
#day4
@wardahbeauty Oil Control Clay Capsule Mask
#day5
@watsonsindo Brightening Clay Mask
#day6
@dnarsindonesia Whitening Bubble Mask
#day7
@theaesthetics_id x Dion Mulya Bright it on Charcoal Mask _🌼 the result:After seven days of masking, I could notice that my pore feel clean but it isn't drying. As some of you know, using wash off mask could strip off the natural oil in your skin but not all of them giving the same result after usage. That's why if today I use wash off mask for deep cleaning the pores, the next day I will go with the hydrating one. That way I can keep my skin well balance and hydrate. Not only that but also the texture of my skin has improved. The dead skin have been lifted and it creates smoother and firmer condition after a week. Unfortunately, I don't see improvement in the leftover acne spots. Another thing for sure, my acne also become calmer and it dry faster than usual 💁🏻‍♀️ ....
#ellskincaregame
#clozetteid
#idskincare
#idskincarecommunity
#skincareflatlay
#skincaretexture
#skincareblogger
#abcommunity
#innisfree
#koreanskincare
#wardah
#skincareroutine
#asianskincare
+ View more details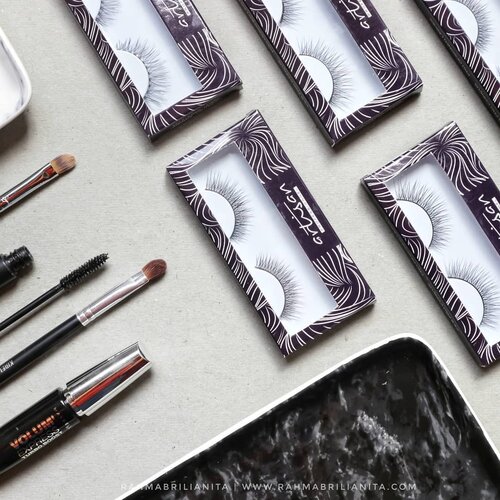 •⠀Dua Mata Banyak Bulu⠀===================⠀⠀Aku punya beberapa bulu mata palsu. Tapi aku juga bukan pengguna aktif bulu mata palsu. Paling buat mainan
#MatanyaRahma
aja. Diluar itu ya nanggrok di laci aja. 🤷🏻‍♀️⠀⠀Selain belum nemu lem bulu mata yang kokoh untuk jenis mata yang gampang berurai air mata, pakai maskara waterproof aja jarang. Pakai kacamata sehari-hari membuat perbuluan mata lentik itu agak sulit diraih. 💁🏻‍♀️ Berantem mulu si bulu sama si kaca mata. ⠀⠀Jadinya ya aku dari si pecinta mascara jadi si "dah lah" 🤸 Tapi ya tetep di meja punya mascara tiga biji 👀 ⠀⠀Karena jarang pakai bulu mata palsu dan punya sekotak bulu mata palsu, pertanyaannya adalah ....⠀⠀Apakah bulu mata palsu bisa expired? ⠀⠀
#FlatlaynyaRahma
day 6 yang keliwat sehari 🙍🏻‍♀️⠀⠀
#clozetteid
+ View more details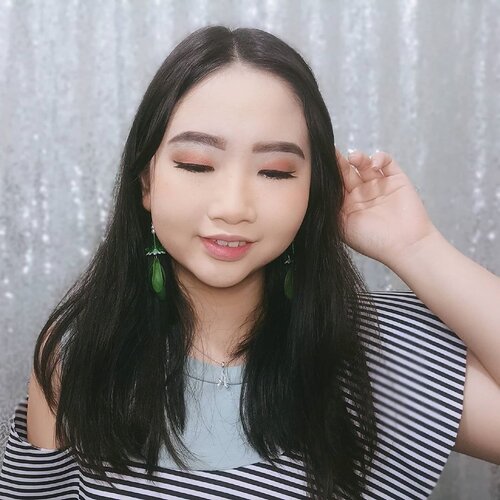 + View more details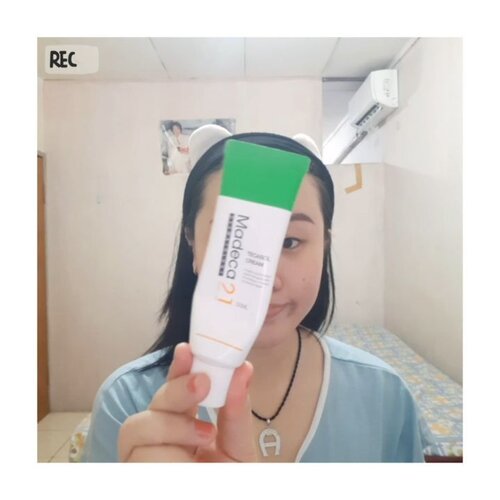 Lagi bucin day6, dats why lagunya "BEAUTIFULLLLLLLLLLLLLLL"
Taking care of your skin equals
#SELFLOVE
💞💓💕
Ini skincare routine pas lagi stress stressnya menghadapi sidang, semuanya ngebantu calming my skin~ luv sekali!!!!
@bentoncosmetic_id Aloe BHA Skin Toner
@purito_official Centella Buffet Serum
@madeca21_kr tecasol cream
@kleiandclay - ini oil ajaib banget genks! Kalo lagi ada jerawat besoknya bisa hilang. Gokil! Cinta mati gw!
#kbeauty
#skincare
#koreanskincare
#abcommunity
#clozetteid
#beautiful
#beauty
#instagram
#skincareroutine

+ View more details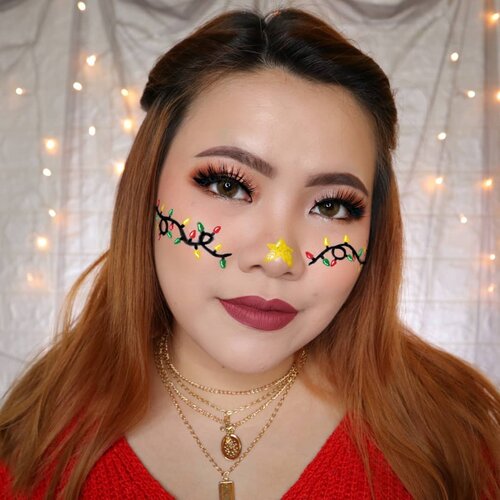 + View more details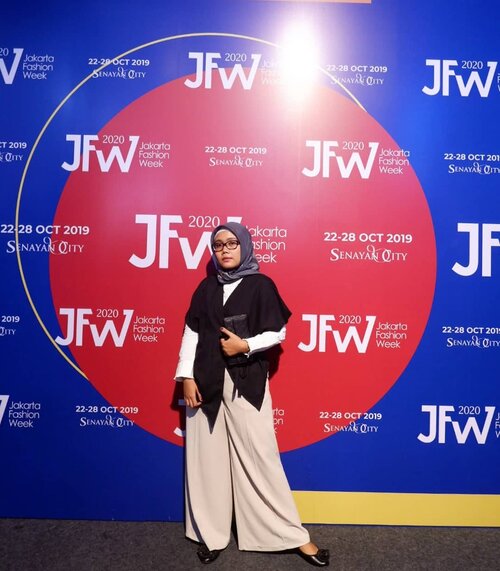 + View more details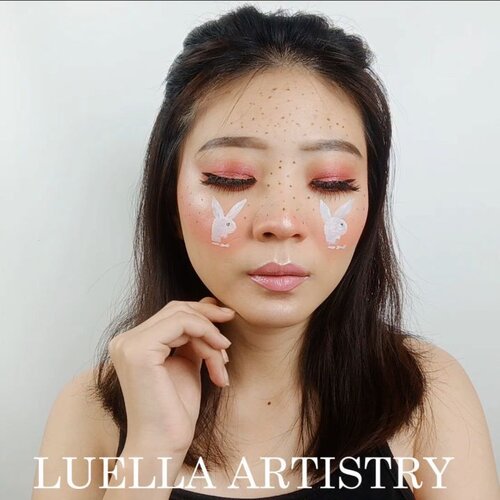 + View more details

loading ...
Back To Top