loading...
Search
681 RESULTS FOR DECORATION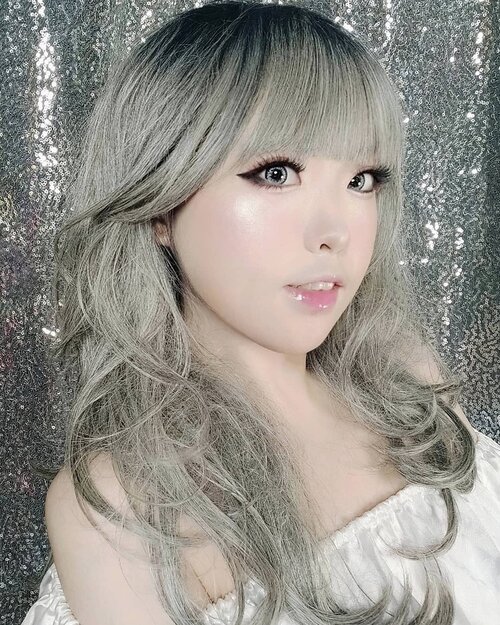 It seems like my signature makeup will fit perfectly for wedding makeup. It will keep you looking flawless - just focus on eye makeup & natural-glowing skin..*Tbh, i don't have an interest to get married in my 20's or early 30's bcs i'm too focus to improve myself & carreer. I don't think i have a time for romance. But if someday i decide to get married, i'm sure i'll do my own makeup & hairstyle, design & make my own wedding dress, write down the rundown, ask my sister to make a wedding cake (she is a professional chef & cake-art decorator 😘).My experiences tell me much about it all. I just need an event organizer to help me during the party 😌btw, garden party always be my fav one, with the closest family and friends. It's kinda private bcs i don't like too many guest. Such a waste if i invite too many people but i don't really knw them well. .I'll sing ballad love-song for my husband to be. 'You're the Inspiration' by Chicago (1984) is on the top on my list. Tbh, i have a high standart for a man i want to live with. Beside good looking, someone who will support me for everything i do, has a sense of art too, a deep thinker and open minded person. So, we can share about everything & make an artwork together. I don't want wasting time to have a small talk with wishy-washy kind of person. Career is my number one priority. I'll never trade every second of my life by living a fake love-live or be with someone that's not educated enough..I don't like a 'normal-boring' life like getting married-having baby-raise the kids-etc. I'm not gonna say it's wrong. Not at all, all people has their own choice, right? But i don't want to have that kind of life. Don't judge me bcs of my own choice. As an artist, i have my own life-goals, i prefer to live my life to th fullest & inspire the world with my artwork &ceativity.If someday i find someone who fill my expectations, has similarities and same way of thinking, i'll have no hesitation to living a marriage life and write down our planning to inspire others. But if not, it's not a big deal too. I never afraid to be alone. I enjoy it because i'm focus on what i can do to inspire others and living my thousand dreams
+ View more details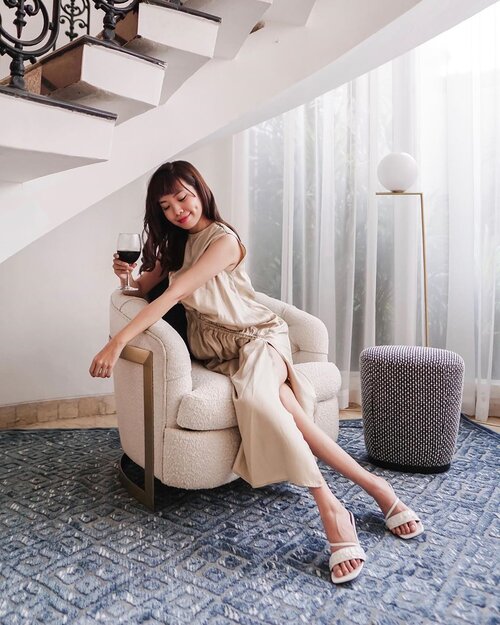 + View more details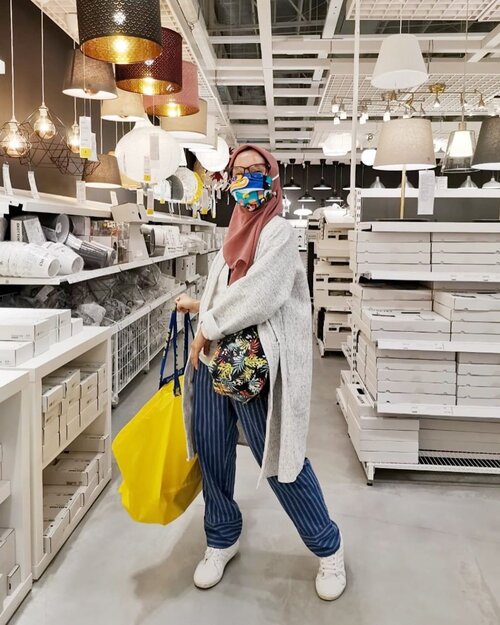 Kangen.. iya akupun kangen.. kangen traveling, staycation, meet up dan kangen juga belanja printilan keperluan rumah "home decor" apalagi bisa belanja barengan kamu sis @akuchichie @desy_yuss @andiyaniachmad 🤣
.
.
Kalo kamu kangen apa nih? happy weekend semuanya.. BDR minggu ini selesai kan.. happy weekend bersama orang orang yang kamu sayang ya ☺️
.
.
#ellynurul
#momblogger
#lifestyle
#lifestylebloggers
#hijab
#ootdhijab
#ootdellynurul
#clozetteid
+ View more details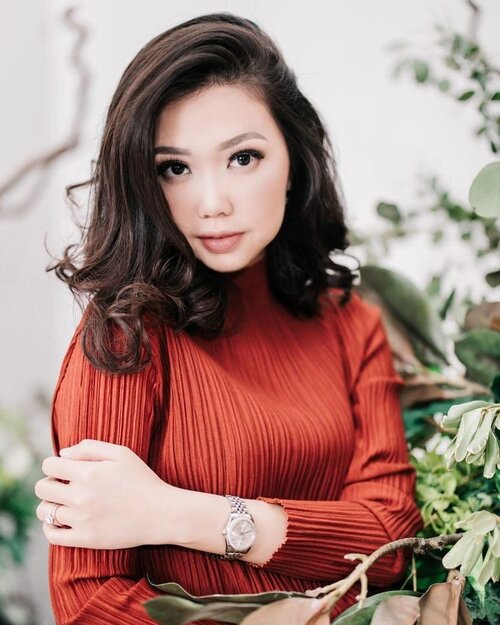 + View more details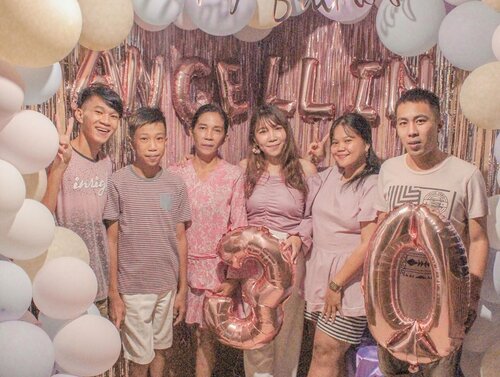 + View more details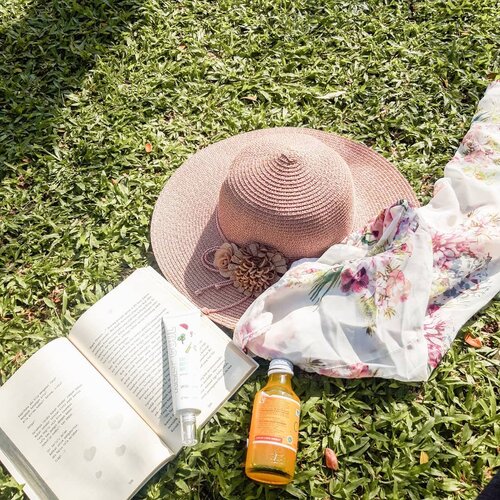 𝑪𝒂𝒍𝒎 𝒊𝒏 𝒕𝒉𝒆 𝒔𝒖𝒏 ☀️I'm currently using a sunscreen from @keepcool_global. I also decorating the tube using their stickers. It is fragrance free, lightweight, and no white cast. Complete review in the next few days.Happy Sunday peeps!
+ View more details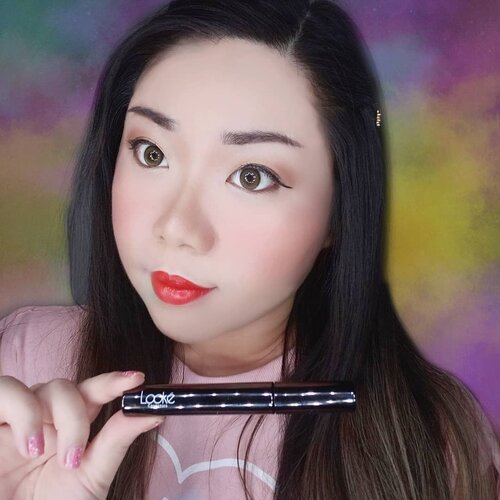 When it comes to decorative makeup like eyeshadow, lippie or blush on, i can make even the worst to work, but of there is one decorative makeup that i am super picky about, that would be mascara.I have very stubborn, super straight, thin and sparse lashes so i need heavy duty mascaras that would hold the curl (i have to use eyelash curler ofc), volumize and darken my lashes. There are less than a handful mascaras that works for me.I was pleasantly surprised at how much i like this Holy Lash Elixir from @lookecosmetics , Hades - inspired by King of the Underworld (i have chills typing this because it's so in brand for me haha) is jet black and would coat your lashes naturally.It has a drier formula (i actually prefer this as wet mascaras would definitely smudge before i even finish applying), i was surprised at how it could hold the curl (you do have to curl them good if your lashes are like mine) and give them definition, separates them beautifully without clumping and making my essentially non existent lashes pop more (slide for close ups). It's definitely not dramatic and more on the natural side, but it's definitely pretty!Contains Argan Oil to care and lengthen your lashes naturally with time - i surprise my picky self when i say that this got my stamp of approval!
#BFCxLookeCosmetics
#BeauteFemmeCommunity
#BFCreview
#LookeCosmetics
#ReviewwithMindy
#mascara
#mascarareview
#lookemascara
#holylashelixir
#localbrand
#indonesianbeauty
#girl
#asian
#clozetteid
#sbybeautyblogger
#beautynesiamember
#bloggerceria
#beautysocietyid
#bloggerperempuan
#bbloggerid
#indonesianfemalebloggers
#review
#influencer
#beautyinfluencer
#SURABAYABEAUTYBLOGGER
#endorsement
#endorsementid
#endorsersby
#openendorsement
+ View more details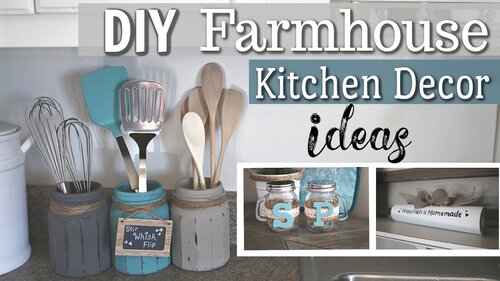 DIY Farmhouse Kitchen Decor | DIY Home Decor 2019 | Krafts by KatelynYouTube

+ View more details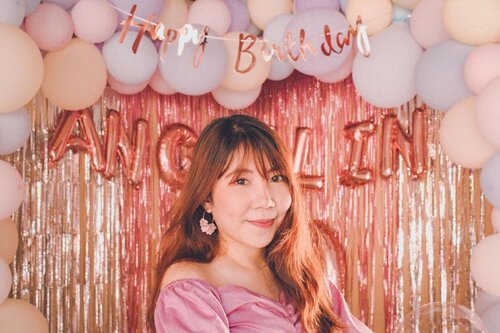 + View more details

loading ...
Back To Top