loading...
Search
549 RESULTS FOR DELICIOUS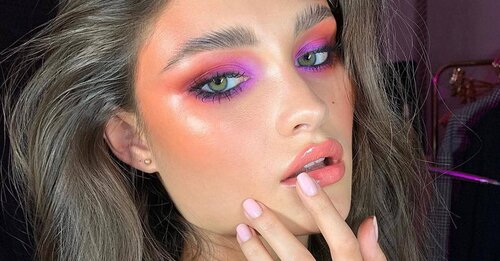 Girl's just wanna have fun ⚡️...
Simak juga artikel menarik lainnya di Article Section pada Clozette App.

+ View more details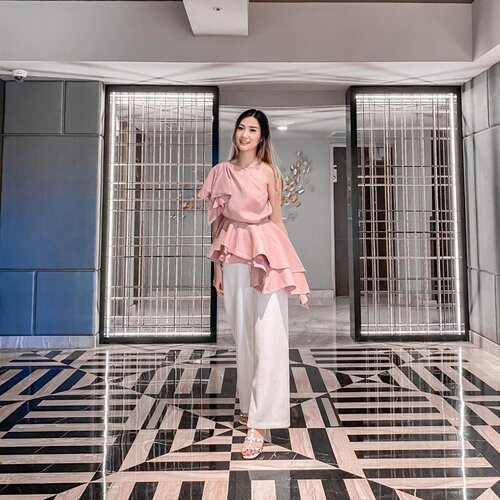 Lunch with friends : Catching up over good food 👌🏻
From yesterday Early Valentine Day Lunch at
@granddafamsignaturesurabaya 💕
We took Socialite Lunch package (min 10 persons).
It's suppa delicious and worth it!!!
4 Course start from 158k* only! (You can arrange it).
.
.
.
#EarlyValentineDay
#Clozetteid
#BloggerSurabaya
#WorkWithTorquise

+ View more details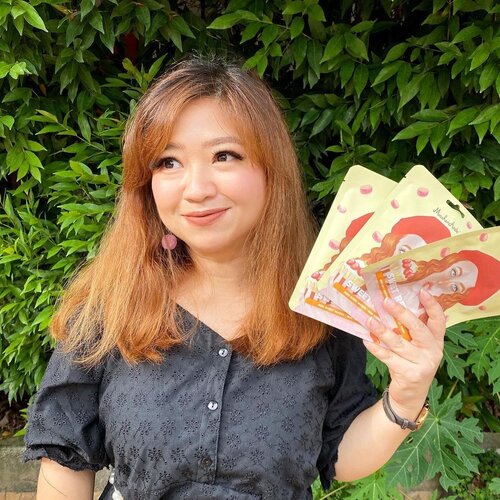 + View more details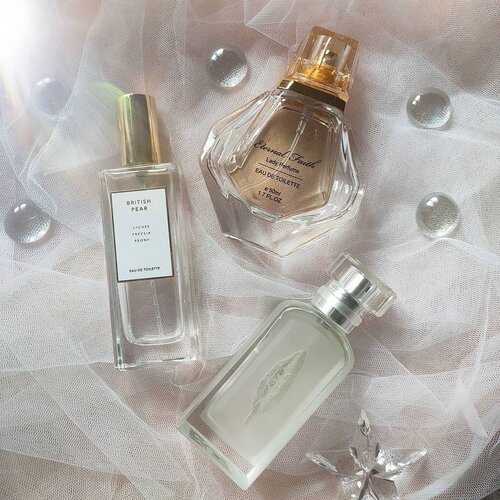 Welcome to
#mindysperfumecollection
part 1!
I rarely talk about fragrances on my IG but i am actually a fragrance addict and i definitely cannot leave the house without wearing perfumes, i'd feel naked!
While i love me some designer and luxury perfumes, Miniso is a real game changer for me and i am crazy in love with their perfumes (most of them are dupes for luxury perfumes, but safe to use unlike those fakes, i developed eczema for the first time when i was clueless and used "bibit" perfumes on my skin), the interest was high when i made a poll on my IGs on wheter or not i should list my Miniso perfume recommendation, i have so many of them but here are the ones that i almost finished (swipe to 2nd pic to see all 5, i just think the other 2 are not pretty enough for the cover 🤣🤣🤣).
1. Fascinating Sakura - My least fave out of the 5 but still very nice. Has a unexpectedly sexy and slightly masculine hint. This one is the cheapest (and also the smallest) of Miniso perfumes that i have, the size is perfect to take traveling.
2. Dancing on Seashore : Bay of Biscay - Sweet but elegant. If you like vanilla scent, you should check this out. This line has a lot of nice variants!
3. Eternal Faith - One of their perfumes with the best, most elegant bottle - . Mature and elegant smelling perfect for nights out.
4. British Pear - from their Jo Malone dupe line, down to the bottle 🤣. This one is fresh yet musky, best for when you want to smell expensive 😁.
5. Green Tea - my ULTIMATE favorite of all of their perfumes, doesn't smell like Green Tea at all (fyi, i hate green tea) instead it actually smells fruity, and i suddenly remember that it reminds my of DKNY Be Delicious (one of my all time fave perfumes). This one i would actually repurchase!
How about you? Do you like Miniso perfumes too? If you do, tell me your favorite, i would love to check them out as i feel like i need to add to my collection now that i have pretty much emptied 5! (Well, i have a few use left out of the 3 in the first pic but the other 2 are completely empty!)
#BeauteFemmeCommunity
#SbyBeautyBlogger
#clozetteid
#startwithSBN
#socobeautynetwork
#perfume
#perfumecollection
+ View more details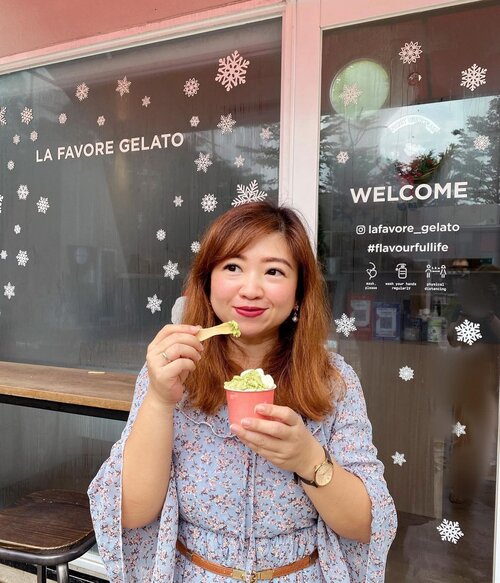 + View more details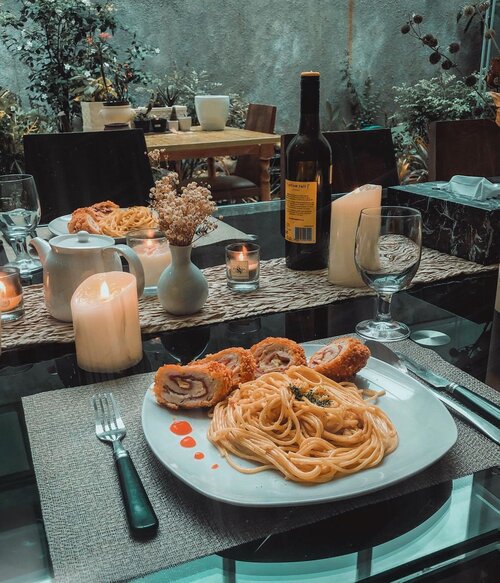 A Comfy homemade brunch is what we need sometimes. And spending a great quality time with your loved ones is so important.•Delicious throwback brunch moment, right a day before 2020 ends. Big thanks to the two of you @max_1403 @ddevidea for these lovely amazing dishes 🤗.–Anyway, this is a second day in January of 2021. How are you feeling guys?•I hope you all have a great and wonderful moments ya. Also, stay safe and healthy too.....
#abmlifeisbeautiful
#brunchtime
#daysofsmallthings
#daysofourlives
#flatlaytoday
#clozetteid
#lifestyleinspo

+ View more details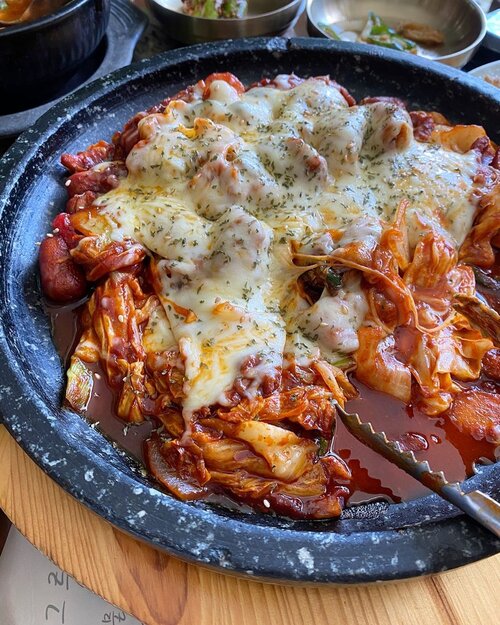 + View more details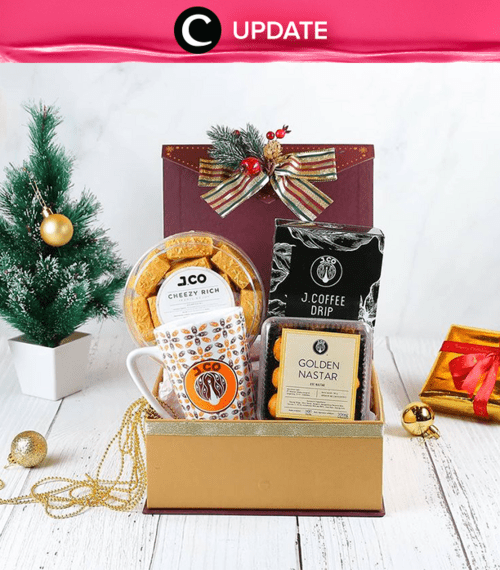 Nothing screams holiday more than a hot coffee latte and a box of delicious donuts. Feel the festive with J.Co's signature donuts box and coffee, and enjoy the "Happy Holiday" promo! Lihat info lengkapnya pada bagian Premium Section aplikasi Clozette. Bagi yang belum memiliki Clozette App, kamu bisa download di sini
https://go.onelink.me/app/clozetteupdates
. Jangan lewatkan info seputar acara dan promo dari brand/store lainnya di Updates section.

+ View more details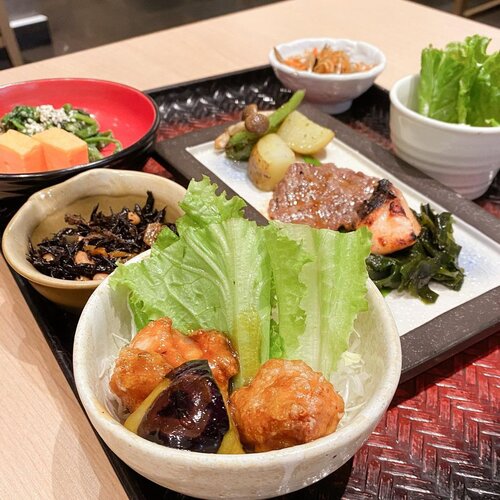 #Healthy
#breakfast
today.
Kangen banget makanan sehat yang ga usah bikin sendiri 🤣 karena aslinya mager dan udah kehabisan ide juga. Sehari 3x mikirin makanan buat semua yg dirumah itu menghabiskan tenaga, belum lagi semua punya selera yang beda dan moodnya juga harus diikutin.
Kalau ikutin selera yang satu, sisanya bisa mogok makan, demikian pula sebaliknya, entahlah, belakangan suka pada manja. Trus, emaknya? ya pasrah ikutin selera suami atau anak 😂
Jadi, buat para ibu2 seperti akuh di luar sana yg harus ikutin makanan orang rumah, I feel you, remember, sebelum urus semua orang, urus diri sendiri dulu yuk, supaya kita juga jangan sakit dan lebih bisa menjalanankan tugas kita dengan baik (dan lebih redho 😁)
#foodies
#yums
#breakfast
#japanesefood
#delicious
#foodoftheday
#foodthoughts
#hello
#clozetteID
#pikiran
#words
#wordsoftheday
#jagadiri
#ibu
#hariibu
#mothersday
#mother
#healthy
#strongwomen
+ View more details

loading ...
Back To Top