loading...
Search
2,267 RESULTS FOR DESIGNER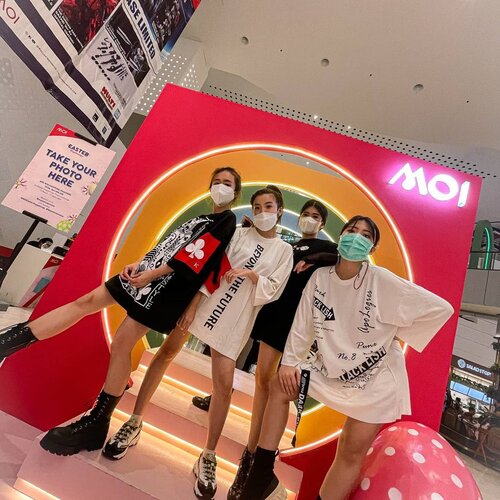 Akhirnyaaa FASHION SHOW juga ama @withovisa @vm_3596 and @steviiewong
Thank you for the opportunity @punk.label and @mallofindonesia
Penontonnya banyak, sound systemnya bagus, stagenya meriah dan senengnya designer kita di appreciate dengan dikasih "bunga" and "boneka"
#mallofindonesia
#fashionshow
#clozetteid
#pomelogirls

+ View more details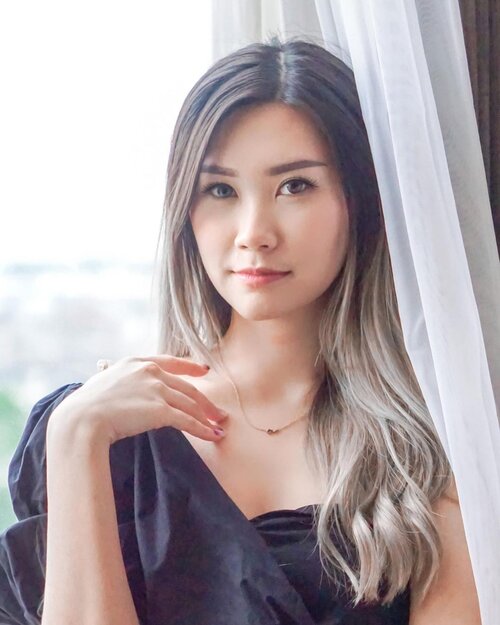 Search a gift for your loved one?
How about a Birthstone accesories!?
@byinviteonlystore just launch birthstone necklace n bracelet on late March !
It's crafted carefuly, with elegant design and 18k pleated gold.
Since it's a birthstone, each month stone will be different. MINE ?
Emerald - Emerald is known as the "stone of successful love". It brings loyalty and provides for domestic bliss. ... Emerald stimulates the heart chakra, having a healing effect on the emotions as well as the physical heart. It ensures physical, emotional and mental equilibrium, bringing harmony to all areas of ones life.
Swipe to see the closer look 👌🏻
.
.
.
#internationalwomensday
#ByInviteParty
#ByInviteOnly
#TorquiseWear
#BloggerSurabaya
#Clozetteid

+ View more details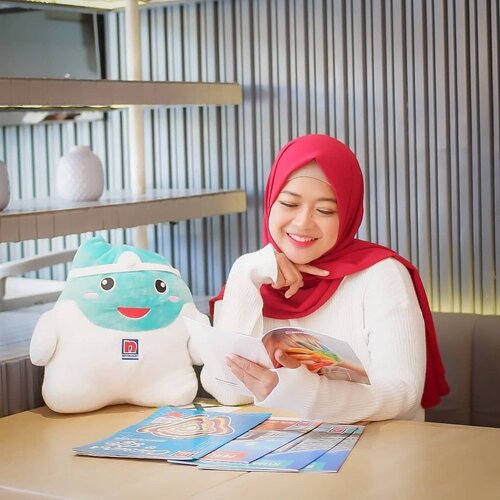 Pandemi udah berjalan setahun lebih nih, gimana masih
#BetahdiRumah
nggak? ⠀⠀Jujur, kadang aku pribadi bosyen banget. Pasti kamu juga sama kan? Wajar kok, itu namanya Cabin Fever. ⠀⠀Nah, salah satu caraku biar ga bosen terus di rumah, ya mulai dekorasi rumah nih. Btw tadi aku ikutan gathering bersama @nipponpaintindo yang ngebahas tentang "Hobi Dekorasi Selama Pandemi, Agar
#betahdirumah
". Seru banget deh acaranya! 😍⠀⠀Fyi, sebagai penyedia Total Coating Solutions terkemuka di Asia, Nippon Paint memiliki cat untuk setiap permukaan dan solusi lho. ⠀⠀Terus sekarang kita nggak usah pusing pilih-pilih warna cat, kebutuhan cat yg sesuai keinginan kita, karena kita bisa hubungi Nippon Paint WA Care di nomor 08111283028. Nantinya Colour Scheme Service akan memberikan konsultasi gratis dengan designer interior profesional Nippon Paint. Dan menariknya lagi adalah layanan ini GRATIS lho!! ⠀⠀Oiya, konsumen bisa mendapatkan panduan kartu warna Colours of Life, yang dapat diunduh di
www.nipponpaint-indonesia.com
. ⠀⠀Lengkapnya soon kuulas di blog ya! ⠀Yuk ah kita dekorasi rumah! 😉⠀⠀⠀⠀@bloggercrony⠀
#BCCSquad
⠀
#betahdirumah
⠀
#nipponpaintindonesia
⠀
#dekorasirumahnipponpaint
⠀
#dekorasirumah
⠀
#nipponpaint
⠀
#dindingsehat
⠀
#catantivirus
⠀
#dindingantivirus
⠀
#Dimana2PakaiNipponPaint
⠀
#PerlindunganUntukSemua
⠀
#SilverIon
⠀
#DindingSehatKeluargaSehat
+ View more details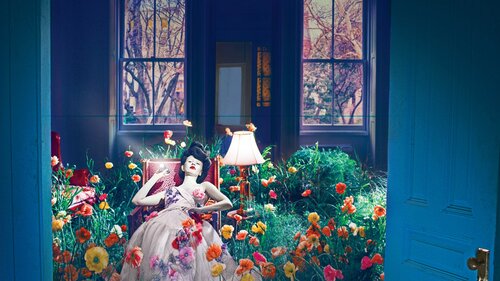 Designers and architects are getting behind what we've always known and new science confirms—nature nurtures.
Simak juga artikel menarik lainnya di Article Section pada Clozette App.

+ View more details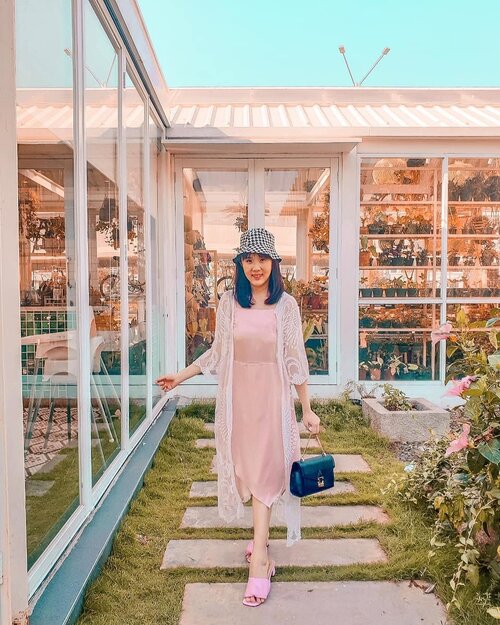 + View more details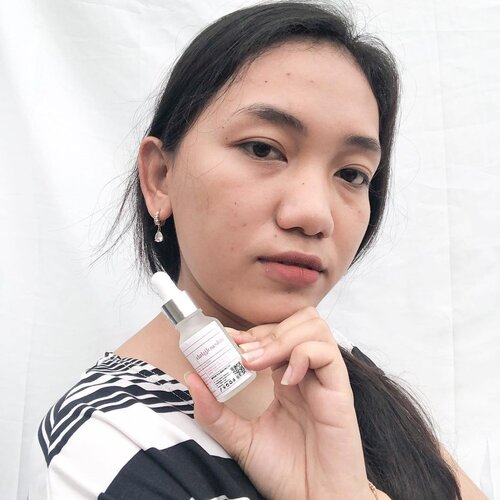 ✨🪴 𝙎𝙚𝙧𝙪𝙢 𝘽𝙧𝙞𝙜𝙝𝙩𝙚𝙣𝙞𝙣𝙜 - @datglowskin ✨🪴𝘚𝘦𝘳𝘶𝘮 𝘉𝘳𝘪𝘨𝘩𝘵𝘦𝘯𝘪𝘯𝘨 𝘺𝘢𝘯𝘨 𝘥𝘪𝘧𝘰𝘳𝘮𝘶𝘭𝘢𝘴𝘪𝘬𝘢𝘯 𝘥𝘦𝘯𝘨𝘢𝘯 𝘣𝘢𝘩𝘢𝘯 𝘣𝘢𝘩𝘢𝘯 𝘢𝘬𝘵𝘪𝘧 𝘴𝘦𝘱𝘦𝘳𝘵𝘪 𝘕𝘪𝘢𝘤𝘪𝘯𝘢𝘮𝘢𝘥𝘦, 𝘎𝘭𝘶𝘵𝘩𝘢𝘵𝘪𝘰𝘯𝘦, 𝘈𝘭𝘱𝘩𝘢 𝘢𝘳𝘣𝘶𝘵𝘪𝘯, 𝘛𝘳𝘢𝘯𝘦𝘹𝘢𝘮𝘪𝘤 𝘈𝘤𝘪𝘥 𝘺𝘢𝘯𝘨 𝘣𝘦𝘳𝘱𝘦𝘳𝘢𝘯 𝘴𝘦𝘣𝘢𝘨𝘢𝘪 𝘱𝘦𝘯𝘤𝘦𝘳𝘢𝘩 𝘬𝘶𝘭𝘪𝘵, 𝘮𝘦𝘮𝘶𝘥𝘢𝘳𝘬𝘢𝘯 𝘯𝘰𝘥𝘢 𝘣𝘦𝘬𝘢𝘴 𝘫𝘦𝘳𝘢𝘸𝘢𝘵 𝘴𝘦𝘳𝘵𝘢 𝘧𝘭𝘦𝘬 𝘥𝘢𝘯 𝘮𝘦𝘳𝘢𝘵𝘢𝘬𝘢𝘯 𝘸𝘢𝘳𝘯𝘢 𝘬𝘶𝘭𝘪𝘵.Packaging nya bisa di bilang cukup kreatif banget, di design menyerupai resep obat dari klinik/dokter , dan pipet biasa sebagai aplikator nya.Tesktur nya bening, super cepat meresap, ga butuh waktu lama, dan ga kerasa lengket sama sekali, hampir ga ad bedanya dengan ga pake serum , cuma bau nya aku kurang suka , tapi ini ga mengganggu kok☺️Dari Ingredients nya ini bagus untuk darkspot, kulit bertesktur, cocok banget untuk permasalahan kulit ku pada saat ini .Selain itu ini juga bisa diandalkan untuk melembapkan kulit , terutama mencerahkan kulit .Efek lain selain mencerahkan muka kusam ku, dan membantu menyamarkan darkspot belum begitu kelihatan , Tapi aku yakin, serum ini cukup bagus karena Ingredients nya pada cakep ❤️Ku pakai di pagi dan malam hari ~
#nmreview
#nmserum
#reviewdatglowskin
#skincarehoarder
#clozetteid
#clozette
#datglowskin
#JBBInsider
#JakartaBeautyBlogger
#JakartaBeautyBloggerFeatDatglowskin

+ View more details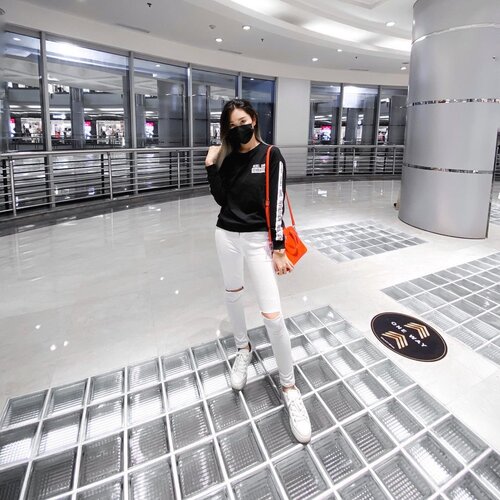 Today
#ootd
👋🏻
My height around 171cm and it's pretty difficult to find stylish jeans that fit on me 🥲
But it's over now!
Since i know @theposeofficial
As u can see on the pic, it's fit on me!
The long, the size and this's high waist one!!! Pretty rare 🙌🏻
When ordered, i request to get ripped on the knee (yes you can custom it)!! ✌🏻
The fabric also very comfy.
Seriously u gonna love it like i do 🥰
Just check them out since there's various design~
.
.
.
.
#OotdIndo
#BloggerSurabaya
#fashionblogger
#TorquiseWear
#Clozetteid

+ View more details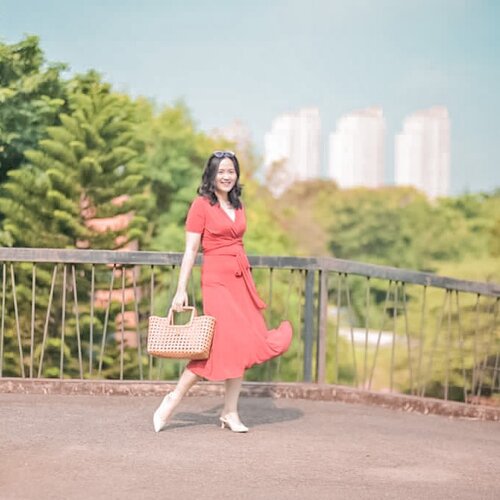 [tips] save budget shopping ditengah pandemi, no more belanja fashion items yang mahal2 karena sekarang bisa nyewa! Kalo pake @rentiqueid kamu bisa sewa 8 koleksi designers hanya dengan 290k/month melalui dream closet, affordable banget kaan🥺 langsung download aplikasinya yaa! 🙌🏻
.
.
.
#clozetteid
#myrentique
#collabwithjenntan

+ View more details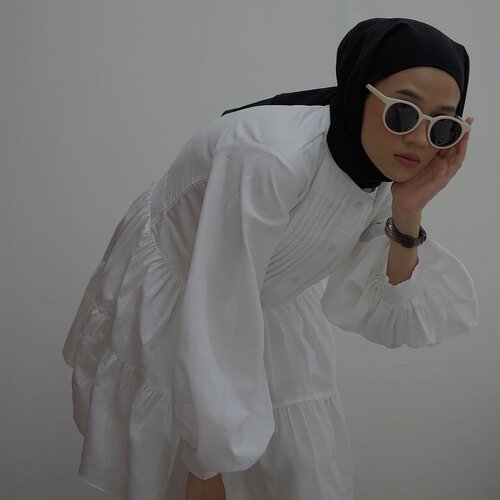 Feelin' beautiful in white 🤍Moon Dress ini punya design classic seperti tahun 1900an, dengan puff sleeves, detail ruffles dibagian rok dan pleats di bagian dada. Bisa dipakai untuk yang berhijab atau pun tidak. Padu padannya juga from casual to formal look. Cocok nih buat hari pertama lebaran, biasanya suka tema putih-putih 😍Design lainnya cek langsung ke @reyoli.id teman-teman ✨-
#karincoyootd
#karincoywithlocal
#clozetteid
#modestfashion
#hijabfashion

+ View more details

loading ...
Back To Top