loading...
Search
2,224 RESULTS FOR DESIGNER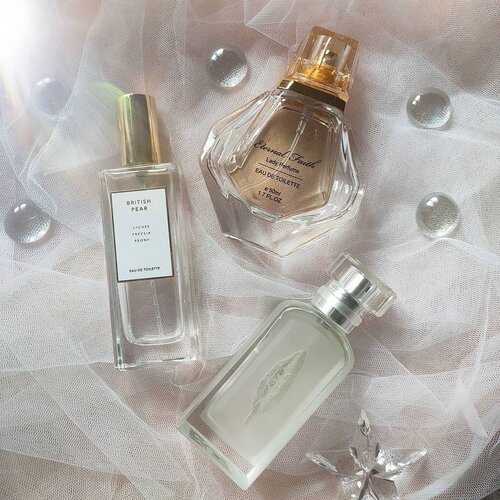 Welcome to
#mindysperfumecollection
part 1!
I rarely talk about fragrances on my IG but i am actually a fragrance addict and i definitely cannot leave the house without wearing perfumes, i'd feel naked!
While i love me some designer and luxury perfumes, Miniso is a real game changer for me and i am crazy in love with their perfumes (most of them are dupes for luxury perfumes, but safe to use unlike those fakes, i developed eczema for the first time when i was clueless and used "bibit" perfumes on my skin), the interest was high when i made a poll on my IGs on wheter or not i should list my Miniso perfume recommendation, i have so many of them but here are the ones that i almost finished (swipe to 2nd pic to see all 5, i just think the other 2 are not pretty enough for the cover 🤣🤣🤣).
1. Fascinating Sakura - My least fave out of the 5 but still very nice. Has a unexpectedly sexy and slightly masculine hint. This one is the cheapest (and also the smallest) of Miniso perfumes that i have, the size is perfect to take traveling.
2. Dancing on Seashore : Bay of Biscay - Sweet but elegant. If you like vanilla scent, you should check this out. This line has a lot of nice variants!
3. Eternal Faith - One of their perfumes with the best, most elegant bottle - . Mature and elegant smelling perfect for nights out.
4. British Pear - from their Jo Malone dupe line, down to the bottle 🤣. This one is fresh yet musky, best for when you want to smell expensive 😁.
5. Green Tea - my ULTIMATE favorite of all of their perfumes, doesn't smell like Green Tea at all (fyi, i hate green tea) instead it actually smells fruity, and i suddenly remember that it reminds my of DKNY Be Delicious (one of my all time fave perfumes). This one i would actually repurchase!
How about you? Do you like Miniso perfumes too? If you do, tell me your favorite, i would love to check them out as i feel like i need to add to my collection now that i have pretty much emptied 5! (Well, i have a few use left out of the 3 in the first pic but the other 2 are completely empty!)
#BeauteFemmeCommunity
#SbyBeautyBlogger
#clozetteid
#startwithSBN
#socobeautynetwork
#perfume
#perfumecollection
+ View more details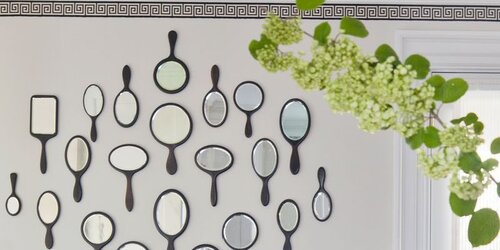 Low-lift, high-impact projects ahead.
Simak juga artikel menarik lainnya di Article Section pada Clozette App.

+ View more details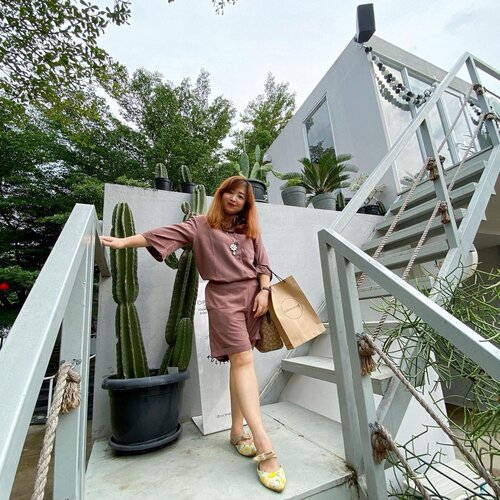 + View more details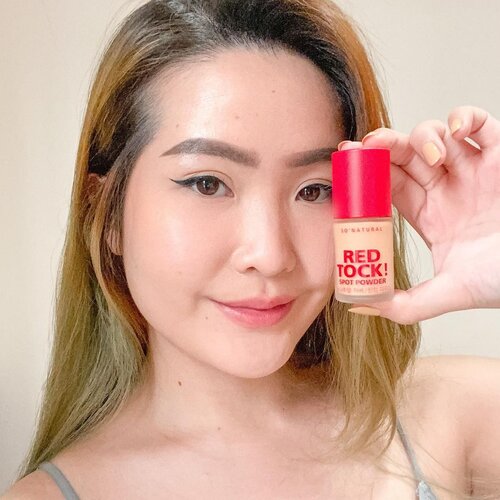 Kalian udah pernah cobain belum Red Tock Spot Powder nya @sonaturalindonesia 🤔Aku udah cobainn!! Ini unik banget, jadi dia kegunaanya 2in1. Kalo kalian kocok, itu jadi concealer. Tapi kalo kalian diamin endapannya, itu bisa jadi obat jerawatMengandung :✅ Cantella Asiatica✅ Tea Tree Oil✅ Salicylic AcidMenurut aku :✅ Pemakaian 1-2x udah kelihatan efek nya (buat obat jerawat), jerawat kecilan✅ concealer nya full coverage✅ design nya very minimalist tapi informasinya dapet✅ ukurannya pas buat di bawa kemana manaTekstur : cair banget, wangi obat jerawatnya berasa. untuk jadi obat jerawat ga ada warna nyaYang aku kurang suka :1. cepet ngeset untuk jadi concealer, saran aku sih bisa di pake per satu sisi dan di blend hehe2. Suka ada bekas endapan di ujung botol, jadi sebelum di pakai jadi obat jerawat make sure di bersihin dulu ya ☺️Overall buat aku oke sih dan ngaruh banget! Especially buat obat jerawatnya. Uniknya dia juga ga ada rasa perih pas di taruh di atas jerawat aku, tapi paginya kempesan ✅. Untuk jadi concealer juga warbiasa hehe. Kalian bisa beli di @tinyme.up yaa 🤗
#clozetteid
#tinymeup
#redtockspotpowder
#review

+ View more details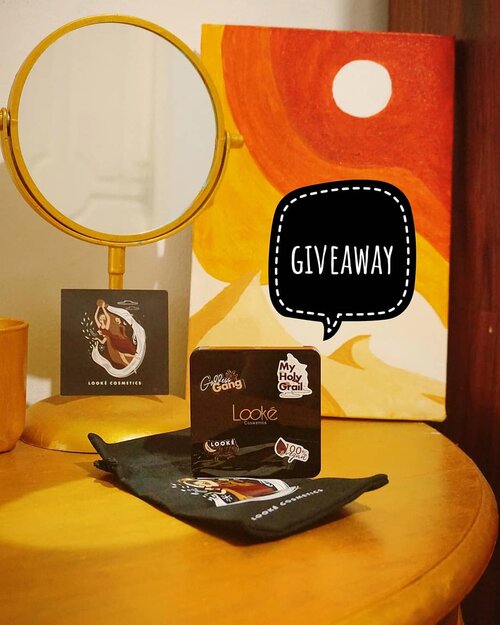 [🌟 GIVEAWAY ALERT]Good news! @lookecosmetics cushion sekarang hadir dengan special pouch 🤩 Cushion favoritnya siapa ini hayoo? I love @lookecosmetics cushion! Bukan cuma karena hasilnya yang flawless di oily and acne-prone skin aku (medium to full coverage, buat cover bekas jerawat & redness ok banget), tapi juga karena dia cruelty free, vegan & halal. Tentunya di era kebiasaan baru ini cushion @lookecosmetics memberikan kenyamanan buat aku because it's mask friendly, acne-prone safe & breathable.Special design ini untuk merayakan 3rd anniversary @lookecosmetics dan terinspirasi dari The Goddess of The Dawn, Eos, yang terbangun setiap fajar untuk memberi cahaya pada dunia.Let's celebrating the new you dan dapetin Looke cushion special untuk 1 orang pemenang.Caranya gampang banget:1) follow @lookecosmetics dan aku pastinya2) mention 3 orang teman dan tuliskan pesan untuk memberi semangat / apresiasi kepada teman kamu tersebutPemenang diumumkan 24 Januari 2021 di post ini ya.
+ View more details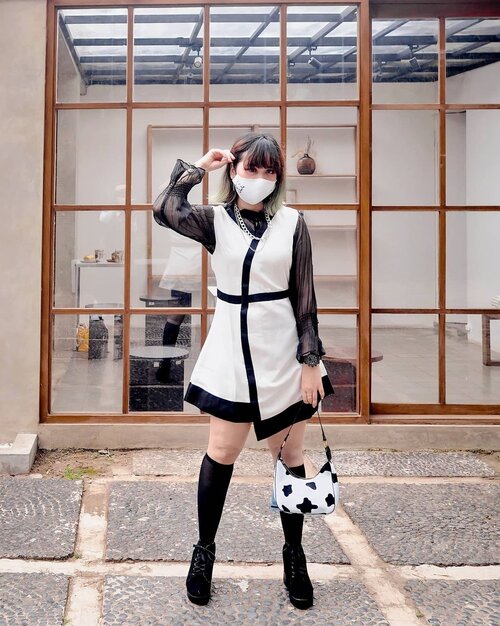 Chillin @ Japanese vibe's cafe, @kyocoffee.id
all photos taken by @travelgalau ☕
Cafe asik yang cuma tinggal ngesot dari rumahnya @travelgalau tapi dari rumahku sih enggak 😆😪
.
.
#stylingbyamandatydes
OOTD :
✧ sheer blouse by @pomelofashion
✧ kimono mini dress dari @princesshitta
@princesshitta.id temen SMP ku di Surabaya dulu yang sekarang udah jadi fashion designer, i'm real proud of her! 🖤👏
✧ Sapi shoulder bag 🐄 by @chikoisme2
✧ Y8N clothmask, merch by @ksyforina
✧ High socks with ankle boots
how do you spend your weekend? Stay healthy, Pals!!

+ View more details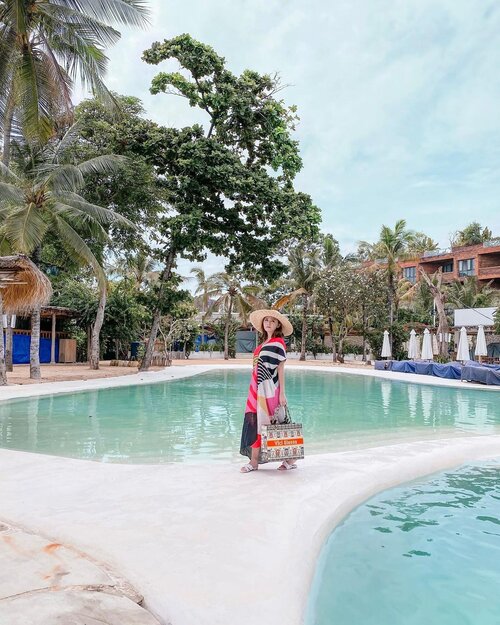 + View more details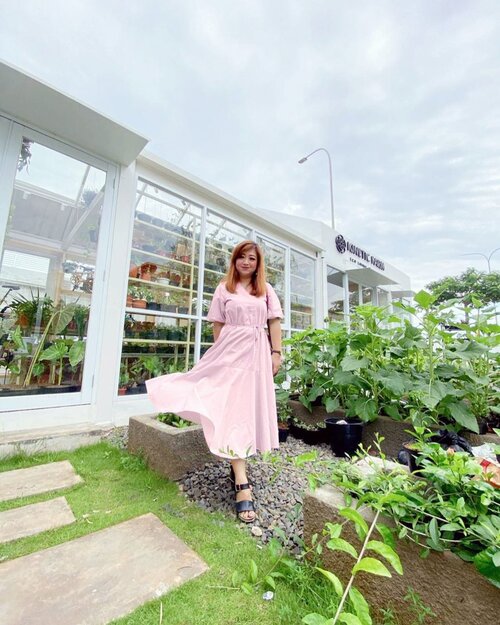 + View more details

loading ...
Back To Top