loading...
Search
8 RESULTS FOR DESTINYTHENOVEL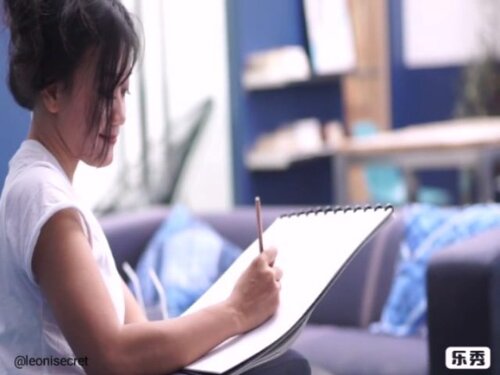 CINTA? Aku yakin..aku mencintai seseorang bukan karena dia memberi yang aku butuhkan. Melainkan karena dia memberi perasaan yang tak pernah kusangka.. sangat kubutuhkan. Kebahagiaannya :)- Novel Destiny, halaman 44..It could be.. sad but true :)Karena bisa jadi bahagianya bukan..kita :(Mungkin juga kita jodoh..di surga.Cinta bisa jadi sebuah keikhlasan, apapun itu :).Selamat hari menggemuk seduniaaa 😁chocolates 🍫🍫😋❤️.Selamat hari Valentine, Bintang~ (the guy on the sketch)Buat pembaca novel Destiny:Bukan berarti Aubrey pilih Bintang. Bisa jadi Bintang tetap menjadi Bintang di langit. Dan Arjuna mungkin bahagianya di bumi, so..tidak perlu disampaikan lewat dunia maya karena cukup kita yang tahu :).Happy Valentine's day to those who celebrate ☺️.🎥 dibantu oleh kak @jerdoet thank you🙏Editing, music, VO, etc.. by me 😬.
#happyvalentineday
#happyvalentine
#valentine
#valentineday
#novel
#destinythenovel
#cinta
#love
#lovequotes
#quotes
#writer
#novelauthor
#vidgram
#indovidgram
#clozetteid
+ View more details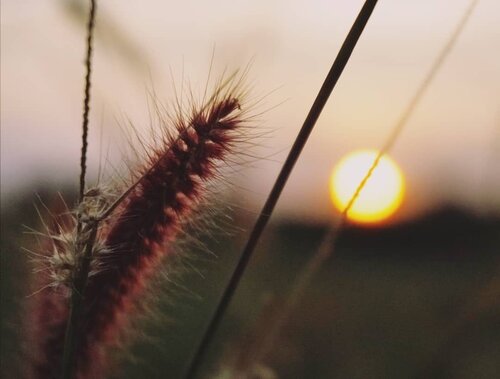 + View more details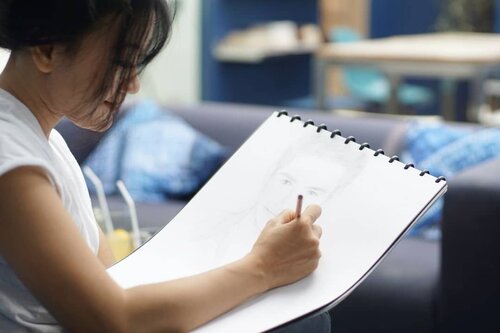 Melukis wajah yang kutemukan dalam mimpi."Sketsa wajah cowok di mimpi itu membuatku penasaran untuk mencari tahu tentangnya. Kenapa dia hadir di mimpiku? I knew I loved him before I met the real him. Ajaib" - Novel Destiny bab 2.I quote my own novel.😁Jadi memang wajah Bintang, karakter dalam novel itu saya ciptakan ulang setelah menemukan wajahnya dalam mimpi saya. Beberapa hari bingung mencari wajah yang pas buat karakternya, karena karakter tokoh ini adalah gabungan dari beberapa 'inspirasi' aka mantans.😅 Sementara sketsa tokoh Arjuna lebih mudah, karena karakter dan wajahnya berdasar satu tokoh nyata.Jadi kalo kamu jatuh cinta sama Bintang, kamu jatuh cinta kepada beberapa karakter pacar saya, tapi kalo kamu jatuh cinta kepada Arjuna, kamu jatuh cinta sama satu pacar saya. 😜Ternyata Tuhan berkehendak..mengirim wajah Bintang lewat mimpi. Pagi setelah bangun dari mimpi, buru-buru saya bikin sketsanya. Then..jadilah wajah baru. That was destiny. Iya, seperti keajaiban.😉Yaa..persis seperti yang saya ceritakan di novelnya. Lewat mimpi.😁📸 by kak @jerdoet thank you thank you🙏
#sketsa
#melukis
#sketching
#gambar
#wajah
#face
#tokohfiktif
#novel
#Destinythenovel
#leonitajulian
#art
#girl
#seni
#miracle
#clozetteid
+ View more details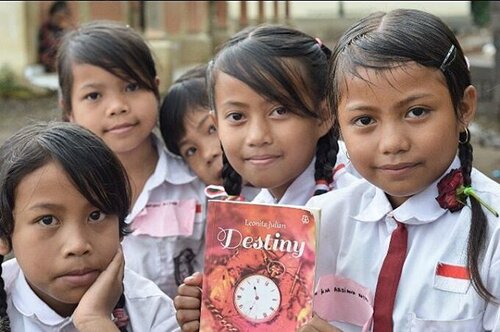 + View more details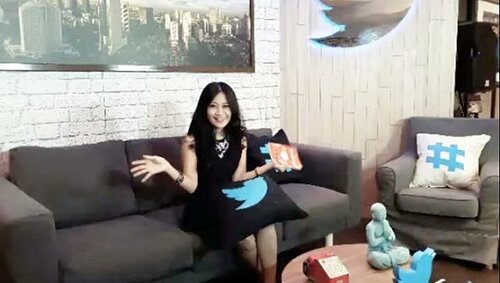 + View more details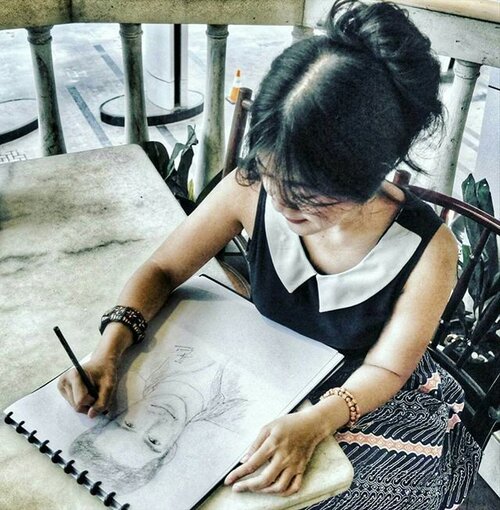 + View more details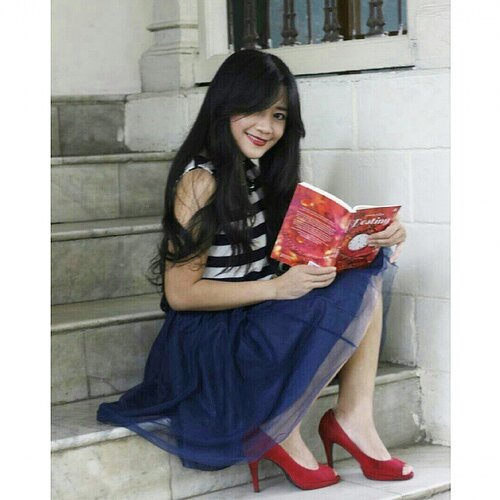 + View more details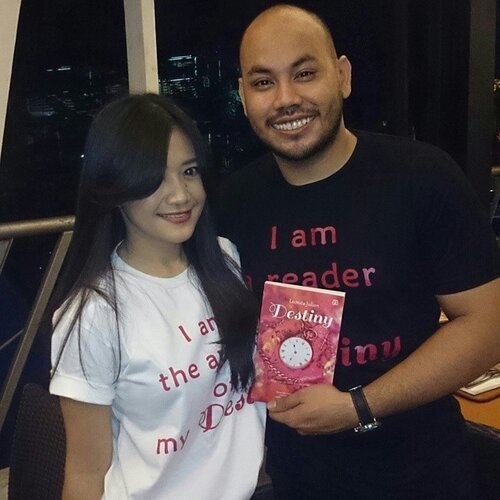 + View more details

loading ...
Back To Top