loading...
Search
332 RESULTS FOR DIAMOND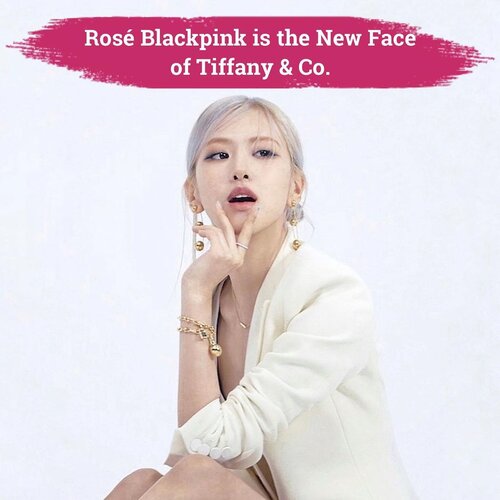 Say hello to the newest face of Tiffany & Co: Rosé Blackpink!🖤💖Nggak dapat dipungkiri kepopuleran Blackpink membuat banyak brand melirik personelnya untuk menjadikan mereka sebagai brand ambassador, salah satunya adalah brand perhiasan terkemuka, Tiffany & Co. yang baru saja menggandeng Rosé untuk bergabung bersama Lupita Nyong'o dan Elle Fanning sebagai global brand ambassador.Gadis kelahiran New Zealand ini dipercaya sebagai the face of "HardWear" digital campaign dan akan mengenakan koleksi graphic 18k yellow dan rose gold links accented with pavé diamonds. Congratulations, @roses_are_rosie!❤️📷 @roses_are_rosie
#ClozetteID
#TiffanyxROSE
#Ros
é
#Ros
éBlackpink

+ View more details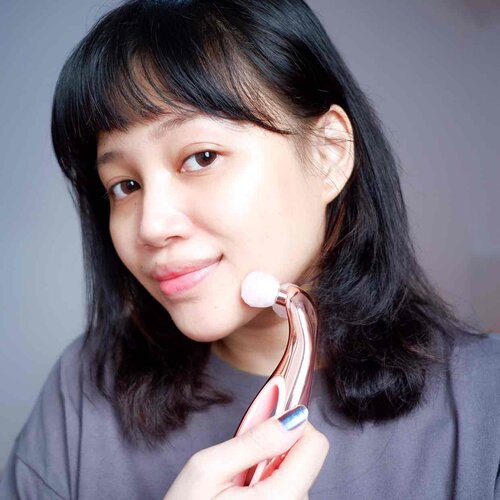 @elonaworld Vanilla 3D Diamond Ball Massager (roller yg bikin muka tirus 😆)
Yes you read it right~ si Vanilla ini roller yg membantu bikin muka jadi terlihat tirus
Awalnya gue jg ngerasa "emang beneran bisa?" Eh ternyata setelah foto before after nya digabungin (ada di slide akhir) keliatan loh hasilnya
Gue pake roller ini pagi dan malam ya, sehari 2x biar hasilnya maksimal~ yg ternyata ke-rajin-an gue pun membuahkan hasil 👌🏻
Setelah rajin pake Vanilla ini juga gue ngerasa muka gue lebih kencang ya, karena kan si Vanilla ini membantu memperlancar sirkulasi darah
Di video (slide kedua) juga gue pake ini buat nge-massage area jidat gue. Nah itu juga kerasa enak banget lohhh kalau lg agak pusing, di gue sih jd kerasa lebih enak area kepala 😌
#clozetteid
#JBBinsider
#AmigalGang
#JakartaBeautyBlogger
+ View more details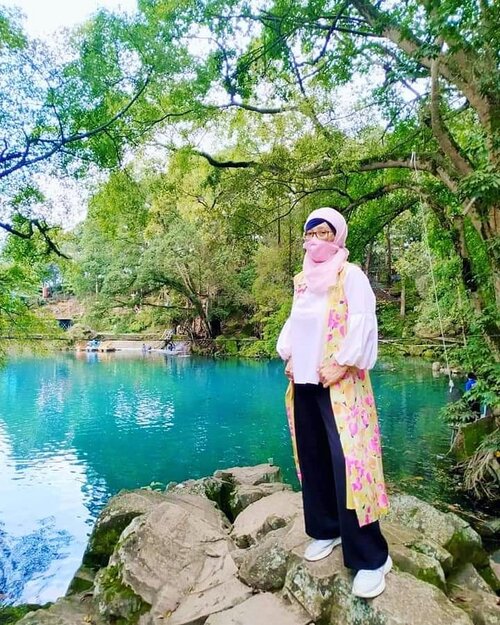 ✨🥰🌟😍💦🥰💐✨💦🌷🎙️🎶🎵🎧✨💦I can show you the worldShining, shimmering, splendidTell me, princess, now when didYou last let your heart decide?I can open your eyesTake you wonder by wonderOver, sideways and underOn a magic carpet rideA whole new worldA new fantastic point of viewNo one to tell us, "No"Or where to goOr say we're only dreamingA whole new worldA dazzling place I never knewBut when I'm way up hereIt's crystal clearThat now I'm in a whole new world with you(Now I'm in a whole new world with you)Unbelievable sightsIndescribable feelingSoaring, tumbling, freewheelingThrough an endless diamond skyA whole new world (don't you dare close your eyes)A hundred thousand things to see (hold your breath, it gets better)I'm like a shooting star, I've come so farI can't go back to where I used to beA whole new worldWith new horizons to pursueI'll chase them anywhereThere's time to spareLet me share this whole new world with youA whole new world (a whole new world)A new fantastic point of viewNo one to tell us, "No"Or where to goOr say we're only dreamingA whole new world (every turn, a surprise)With new horizons to pursue (every moment, red-letter)I'll chase them anywhere, there's time to spareAnd then we're home (there's time to spare)Let me share this whole new world with youA whole new world (a whole new world)That's where we'll be (that's where we'll be)A thrilling chase (a wondrous place)For you and me(🎙️🎶✨ A Whole New World, Sountrack Aladdin Movie 🎬🍿 )✨💦💐🎶🥰💞💖📍 Telaga Biru CiceremKuningan 💦 Jawa Barat 🇮🇩22 Maret 2021
#balqis57travel
#clozetteid
#happiness
+ View more details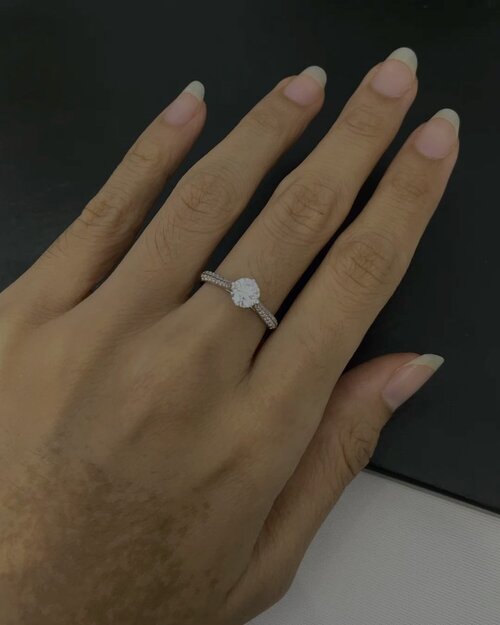 Look at that pretty sparkling diamond ✨ mau kodein suami mention dulu orangnya @anzaaaaa_ siapa tau mau kasih hadiah tunjangan hari raya buat istri 🥰
Btw ini cincin koleksi MEC Ultimate dari @miss_mondial yang spesifikasi kualitas berliannya sampai 49 parameter. Banyak banget? Iya untuk kualitas yang baik memang @miss_mondial menguji sampai melampaui standar penilaian 4C. Ngeliatnya aja bakal love at the first light ✨
Hari kamis lalu gw juga sempet visit ke store @miss_mondial di Plaza Indonesia lantai 3. Koleksi ini diluncurkan dalam rangka anniversary, lengkapnya mengenai Miss Mondial MEC Ultimate sudah gw tulis di blog. Cek link nya di bio : Miss Mondial - Lights Performance 📲
-
#LoveisAll
#LoveAndHappiness
#LoveAtFirstLight
#clozetteid

+ View more details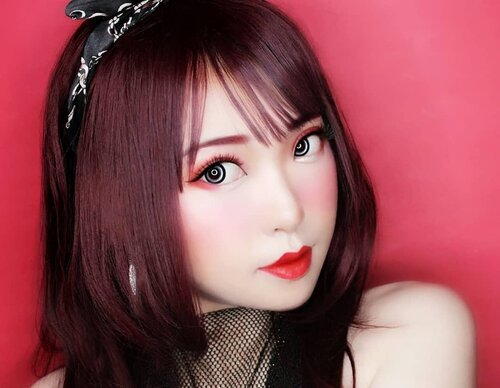 If she's a amazing, she won't be easy. If she's is easy, she won't be amazing..✨️ Happy International Women's Day ✨️.As a woman, being productive and passionate is my number one priority. For me, Success is about how i influence and inspire people through my artworks, my passion, my work-ethic, and my life story..A message from me for a woman : Be like a diamond, rare and precious. Don't be like a stone, found everywhere. Don't be a woman who needs a man. Be a woman a man needs. Be passionate, Dream, Work hard, and believe in yourself. Be independent and stand for yourself. .Dear man, please remember this :If she's a amazing, she won't be easy. If she's is easy, she won't be amazing..Now you get the point? Just same as diamond, good woman formed under pressure, but she fight to stand up for herself, she heal the wounds inside her, she keep on fighting for her dreams no matter how many nights she's crying for her dreams. She survive through the silent battles she's fought, and thousand times she wipes her tears to rise again in every downfall.. Dear man, this kind of woman is rare, if you found her, love her heartilly, love her inner-self, love her wounds, love her imperfections, be her number 1 support system, and try to understand her tears everytime she say 'don't worry, i'm ok'..- AIYUKI -...
#internationalswomensday
nday
#womanspower
#woman
#classy
#fashion
#makeup
#可愛い #かわいい #ギャル
#kawaii
#beauty
#モデル  #メイク  #ヘアアレンジ #オシャレ  #ファッション #ガール #かわいい #ヘア
#hairstyle
#hair
#ヘアケア #ヘアスタイル #スタイル
#ootd
#美人
#makeupoftheday
#ギャル #ギャルメイク
#clozetteid
#jakartabeautyblogger
#internationalwomansday
+ View more details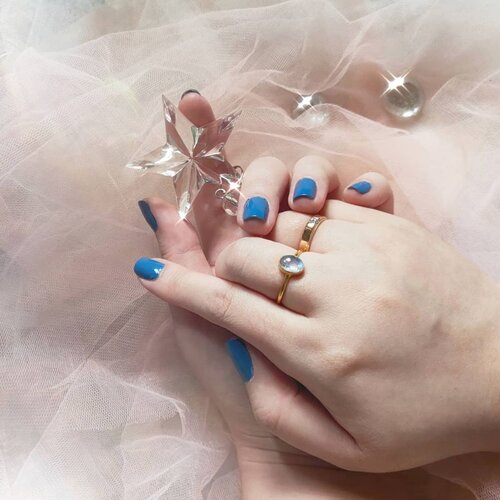 - Moonstone cultivates compassion and empathy. It helps us to tap into our intuition and enhances psychic abilities and clairvoyance. The creative and intuitive power of feminine energy is activated by the moonstone. The serene and tranquil energy of the moonstone also invites creativity, healing and motherly protection. -As much as i love my diamonds, i was traumatized by losing a few (both just the diamond or the entire ring) along the way and i just cannot deal with that 😥. Plus various kinds of gem stones and their beautiful powers and philosophy speaks to me so i truly love gemstones and prefer to collect and wear them for everyday life (i prefer to wear my diamonds on special days only as i am clumsy/forgetful and the only jewelry i wear even to sleep and shower is my wedding/couple ring).This is my first moonstone ring and my newest jewelry (that is not entirely costume), it's a Valentine's Day gift from me for me. I wear it so whenever i look af it, i am reminded of how strong - how much stronger i am than i ever know. How i am worthy and i am loved. How, at the end of the day, it is i who has to love myself first, the hardest and the best - because the one person who i can always rely and count on is myself.Btw, i am so SO proud of this pic, i think it's super beautiful and i definitely up my photography skill from 0 to errr 7 or so , quarantine really does have its positive sides too! Have a nice day everyone!
#moonstone
#moonstonering
#BeauteFemmeCommunity
#SbyBeautyBlogger
#clozetteid
#startwithSBN
#socobeautynetwork
+ View more details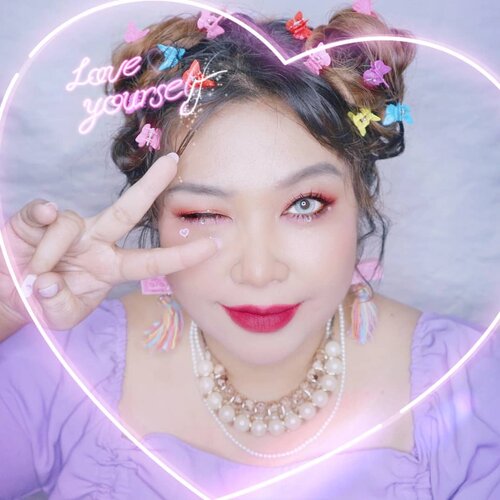 + View more details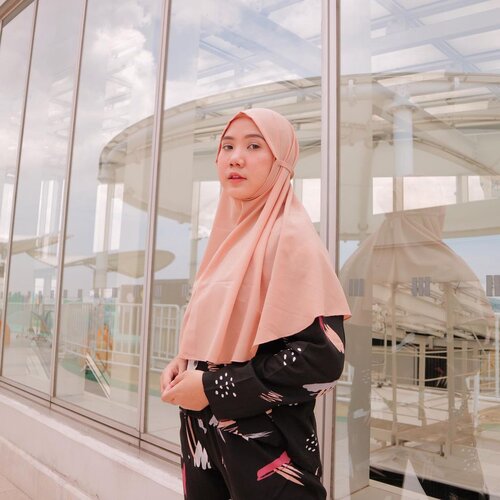 Happy Weekend Good People dari aku yang happy banget pake kerudung instan dari @adn_shop.id ❤️🌈.Bahannya diamond italiano yang super adem dan cocok dipake untuk sehari-hari. Daaan yang paling happy harganya super duper affordable. If you like it go check out now 😍...
#hijabootdindo
#modestfashion
#clozetteid
+ View more details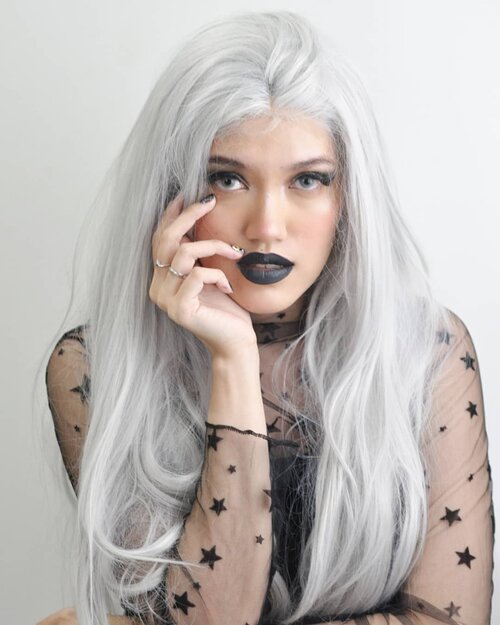 + View more details

loading ...
Back To Top