loading...
Search
6 RESULTS FOR DISNEYVILLAINCOLLAB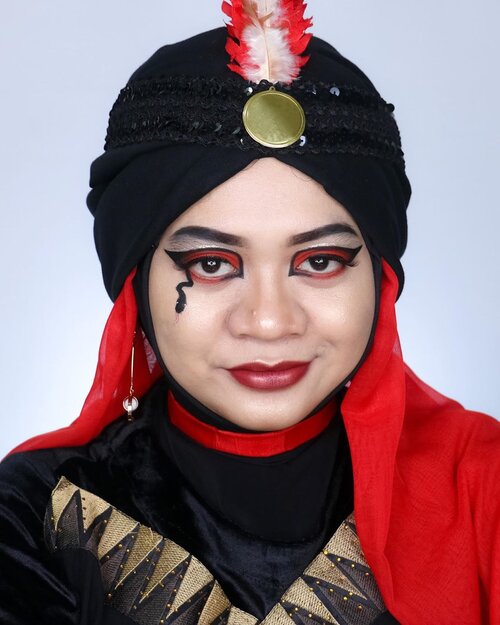 + View more details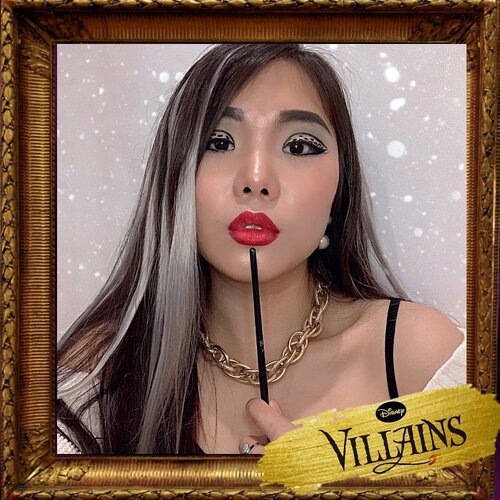 Fun (and clumsy) moment of this Disney Villains collaboration with my gorgeous, talented ladies!Clumsy because, I supposedly recreate Queen of Hearts, but then I mistaken it and did this instead! Can you guess who am I ? 😂.Special thanks and sorry to @banieun08 for duplicating yours! 😆❤️.
#disneyvillain
#disneyvillaincollab
#makeupcharacter
#disney
#ClozetteID

+ View more details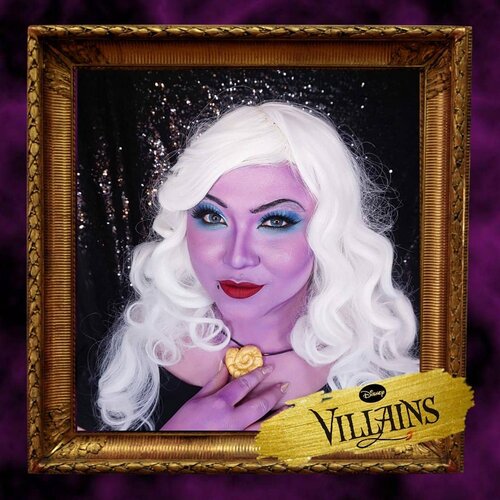 + View more details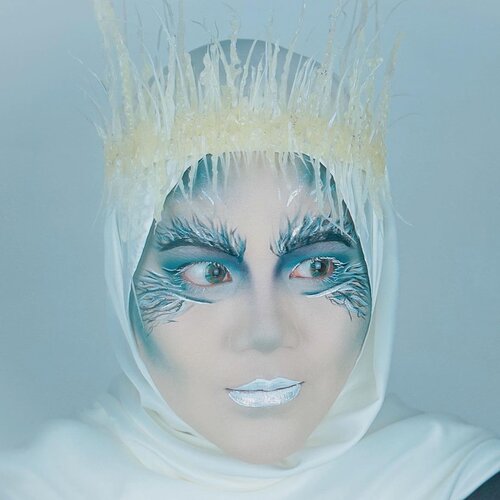 Disney Villain Edition..Kali ini aku jadi salah satu Villain dari Narnia ❄️ JADIS si White Witch 🌊 Karena aku berhijab jadi ga mirip klo aku terlalu ngikutin makeup looknya White Witch yang amat sangat NATCUREL 🙃 .. Jadi disini aku mewakili amarah dan kekuatan si White Witch di makeup aku. Senjata yang paling ditakuti adalah tongkat sihirnya, yang sihirnya mampu mengubah orang menjadi batu. Sisa-sisa musuh yang membatu menghiasi aula kastilnya. 🧝🏻‍♀️DISNEY VILLAIN1. @mgirl83 - Anastasia Tremaine2. @aiyuki_aikawa - Scar 3. @hincelois_jj - Sherekhan4. @auzola - ursula5. @banieun08 - Cruella6. @gadzotica - Jafar7. @leonita_wenny - Maleficent8. Lena - gothel9. @ochix_zakiyah -evil queen10. @chelsheaflo - Queen of hearts11. @cynthiansunartio - Drizella Tremaine (cinderella's step sister) 12. @anitaa_bee - Tamatoa13. Vannisa - White Witch14. @just_luthfii - Yzma15. @z3ndylicious - Lady Tremaine (ibu tiri)
#clozetteid
#disneyvillain
#disneyvillaincollab
#jadisnarnia

+ View more details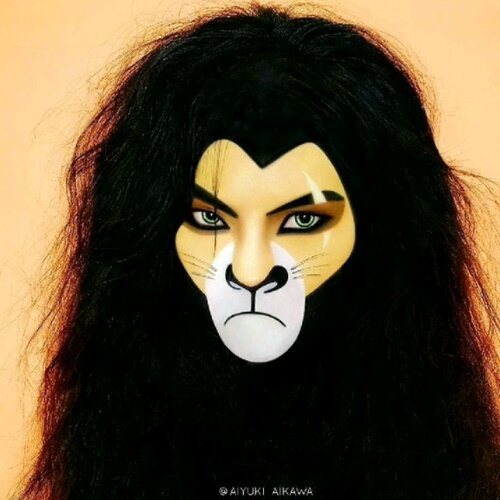 𝗦𝗖𝗔𝗥 (𝗧𝗛𝗘 𝗟𝗜𝗢𝗡 𝗞𝗜𝗡𝗚)
.
Mereka bilang setiap karakter yg saya buat seakan bernyawa. Kali ini sy akan bercerita ttg karya dan 6th sense yg diberikan semesta utk menghidupkan jiwa setiap karakter yg sy perankan
.
SCAR - One of Disney's Greatest Villain yg paling sy benci. Liat tingkahnya di movie pengen tak hiih! Gregetan. KZL. Namun ketika sy mncoba menangkap karakternya & 'memasukkannya' dlm jiwa sy, ada energi amarah yg luar biasa. Namun sesaat pula, ada rs kasihan. Mixed feeling. Tanpa sadar sy menangis, termenung beberapa saat sebelum mulai melukiskan rupanya di wajah sy. Ketika sy memejamkan mata, sy merasakan anger & jealousy, dan itu membuat sy merasakan goosebumps di sekujur tubuh utk wkt lama. (Goosebumps adalah respon fisik paling general ketika sy berhasil merasakan emosi suatu karakter)
.
Ketika sy sdh merasakan bgmn sosoknya, br kemudian mulai eksekusi. Prinsip sy : 'JIKA sy BELUM berhasil merasakan karakter yg sy perankan, MAKA SY AKAN GAGAL' - Krn 'Rasa'nya tak akan tersampaikan. Skrg kalian tau alasan knp sy selalu 'semedi' dlu sebelum eksekusi
.
Kepekaan ini membantu sy utk merasakan setiap detail terdalam. Sy tak akan membuat suatu karya jika sy belum mengenali & belum berhasil 'memasukkan' jiwa karakter yg sy akn perankan itu dalam diri sy
.
Itulah penjiwaan, tak bs dijelaskan hanya bs dirasakan. Mereka yg tak mengerti hanya akn menganggap sy seniman halu. It's ok, berarti org tsb cuma punya logika, tak punya rasa. Sy bersyukur atas 6th sense & kepekaan yg mengiringi perjalanan sy sbg seorang seniman. Yg penting karya2 sy mampu menyampaikan rasa
.
Dan rasa, hanya mampu dipahami oleh emosi, bukan logika. - AIYUKI
.
Bicara soal pengorbanan? Yes, sy sengaja ga keramas beberapa hari, gapake conditioner, hairmask, hairserum, biar gimbal. Jd pd saat eksekusi tinggal disasak biar kelihatan kasar kaya rambut singa. Ini namanya totalitas, bukan jorok yes 😉✌️
.
.
#SCAR
#TheLionKing
#LionKing
#Simba
#DisneyVillain
#DisneyVillainCollab
#MakeupArtist
#FacePainter
#FaceandBodyPainter
#SpecialEffectMakeup
#SFXMakeup
#FacePainting
#BodyPainting
#makeup
#可愛い
#cchanelbeautyid
#japan
#モデル  #メイク  #ヘアアレンジ #オシャレ  #ギャル #かわいい
#ClozetteID
#WaltDisney
+ View more details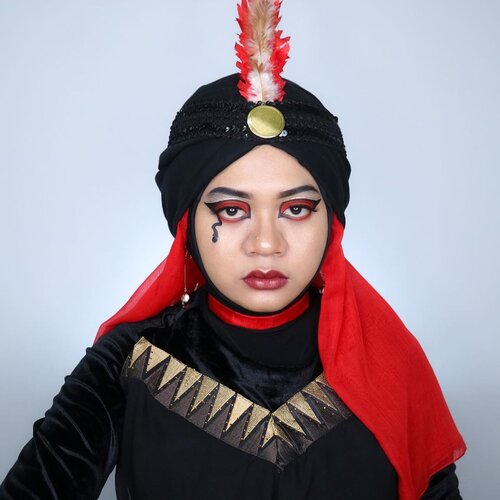 + View more details

loading ...
Back To Top