loading...
Search
548 RESULTS FOR DRAWING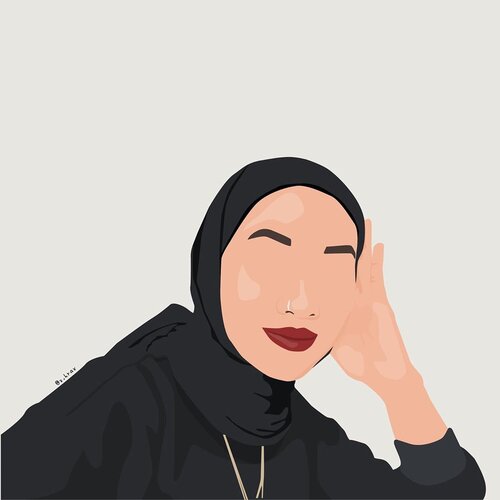 + View more details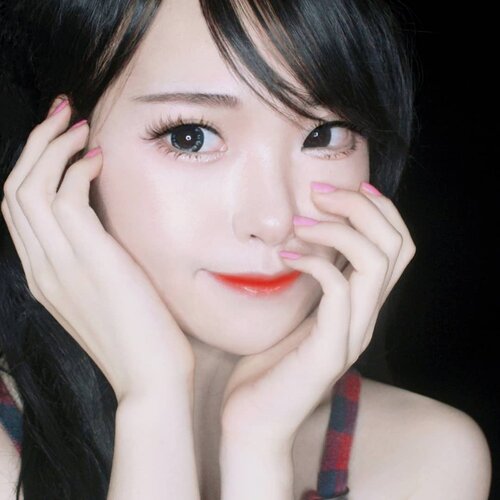 Karena akhir2 ini Yuki banyak banget dikirimin K-Beauty products dari berbagai Korean Beauty Brand (skincare & makeup) ; sedikit banyak Yuki juga ter-influence dgn K-Beauty makeup style yg berfokus pada dewy-glowing-skin, straight eyebrow, ombre lips & eyelook minimalis dengan sidebangs. Simple, feminine, and sweet..Product i used :.👉 Moonshot Multi Protection Tinted Moizturize👉 Moonshot Micro Setting Fit Cushion *101 Ivory👉 Karadium Smudging Moisturizing Long Lasting Lip Tint Stick *02. Apple Red 👉 Etude House Drawing My Eyebrow *brown👉 Etude House Drawing Show Brush Liner.Disini, untuk base makeup Yuki cuma pakai primer & cushion dg hasil akhir dewy tanpa tambahan powder lagi. Trust me, 2 produk andalan dari moonshot ini bagus gilak. Primernya multifungsi, merangkap sebagai toneup cream juga. Sementara cushionnya bener2 nge-cover dosa2 di wajah.Buat yg demen ombrean Yuki saranin nyobain produk dr Karadium, ada aplikator khusus utk membaurkan liptint sticknya jadi lebih praktis. Selanjutnya utk eyelook, duo combo dr Etude House selalu jd andalan, tapi biasanya Yuki juga suka pakai produk2nya banila.co ❤️.Udah, sesimple itu emang. Ga ditambahin apa2 lagi. Selebihnya, kondisi kulit kudu sehat, karena Korean look itu berfokus pada makeup minimalis dan menonjolkan kecantikan kulit. Kapan2 Yuki share Korean Skincare Products favorit Yuki....
#KoreanBeauty
#Korean
#Kbeauty
#flawlesskin
#makeup
#kawaii
#kawaiigirl
#beauty
#style
#girls
#fashion
#japan
#モデル  #メイク  #ヘアアレンジ #オシャレ  #メイク #ファッション #ガール #かわいい
#IndonesianBlogger
#BeautyBlogger
#可愛い #かわいい
#ClozetteID
#cchannelbeautyid
#beautyinfluencers
#beautybloggers
+ View more details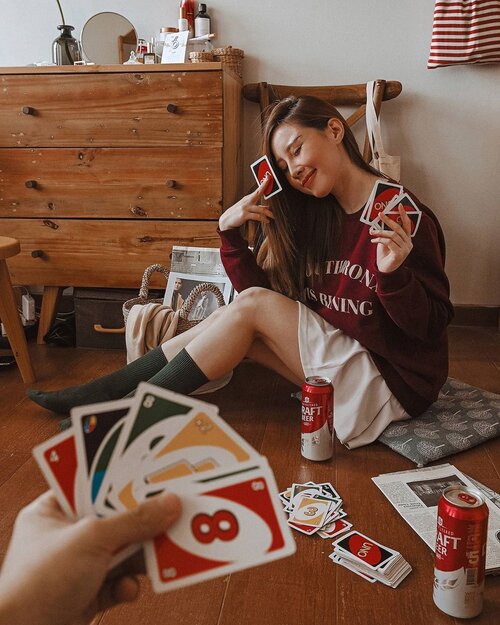 + View more details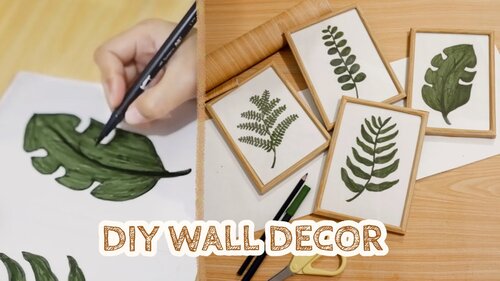 DIY ROOM DECOR
#7
- Wall Decor Minimalist (Draw with Me) + Hacks (DIY on a budget) - YouTube
+ View more details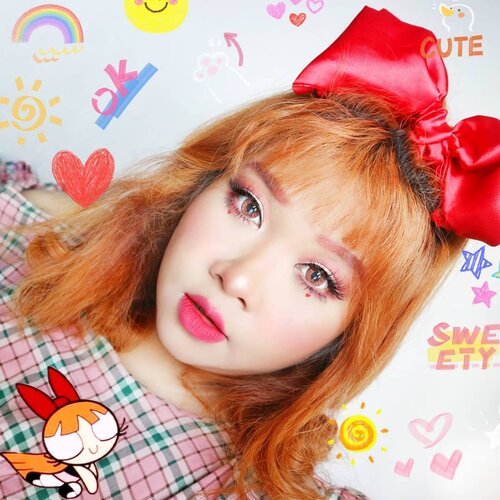 Sugar, spice and everything nice! But whoops! Chemical X was added too 💕✨.
.
.
So my hair turned orange lmao and I just had to! Blossom best girl! I've always want to be her since I was a kid. Here I am! I was also inspired by one of @imawonder
drawing of Blossom! But I didn't add freckles because I don't think it suits me hehe. Her drawing is amazing, go check them out!
.
There are 3 things I had to admit when I do this makeup
First, my skin is acting up, the texture gone so bad so yea, I edited my skin a little.
Second, my concealer is way too light and I did not realize it until I took the pic. Never do ur makeup with lights off okay? 🤣🤣🤣
Third, I actually wore brown contacts, the pink is edited.
Yea I know I cheated a lot but I do this for fun anyway. So yea, I don't look like this in real life. Everyone has flaw. Especially me hahahahaha
#powerpuffgirls
#blossompowerpuffgirls
#instamakeup
#Clozetteid
#selflove
#makeup
#makeuplooks
+ View more details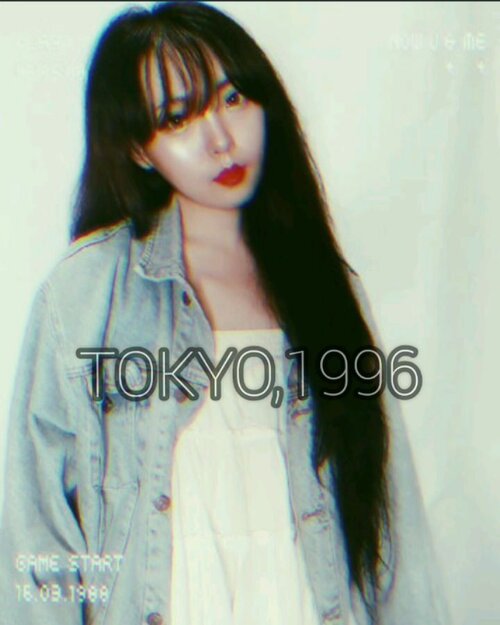 Tokyo, 1996..90's Kiddos, raise your hand! I've tried to deliver a feeling, from a Japanaese woman from 90's that finally found her true love. .'La La La Love Song' in Aiyuki's style. Uh, i feel forever in love everytime i sing this song. Tbh, i feel more comfortable to sing this way than the rock one. I enjoying the rhythm, give all my heart, feel every words, and this is my very own singing style. Calm, feminine, romantic, and soft as a cotton, lil'bit oldies but i love it. Piano will always be my favourite one. I feel like i can express all my emotions through its melodies. .Btw, this song just remind me about my Puppy love, a long time ago, when i was sooo geek. Um, yeah. Can you imagine, i loves to stalk my crush when he was playing basketball. 😆 reminisving the past, there were times when i was too shy to say hello, i think he will freak out when he found an 'art-girl' who loves to express her feeling through drawing, writing and singing. And not that 'social'. He always taking over my mind. And everytime i sing this song, he bring that feeling back to me. A puppy love that never go away 😆 just spinning around like a merry go round! Ofc i don't have a feeling for him again right now, but he still bring that memories back everytime i see a basketball 💕.Um, i love those random memories that make me smile, no matter what's going on in my life right now..This is a 90's Japanese love song that will bring back your memories darls, let my voice become your lullaby. This is what I want you to feel it, everything my heart's been hiding. So bittersweet, but perfect melodies...Check the full version video on my Youtube : AIYUKISS CHANNEL..
#LalalaLoveSong
#LongVacation
#Jdrama
#dorama
#Japanesedrama
#90s
#ドラマ #懐かしい
#melodies
#music
#sing
#singer
#song
#cover
#lovesong
#歌 #歌曲 #歌手 #カバーソング #可愛い #メイク  #オシャレ
#makeup
#kawaii
#beauty
#style
#japan
  #ファッション #かわいい
#clozetteid
+ View more details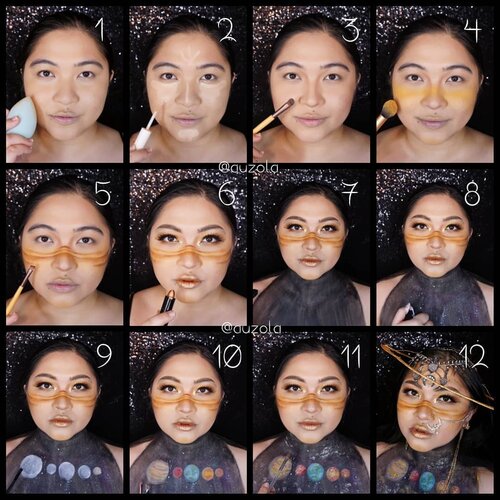 + View more details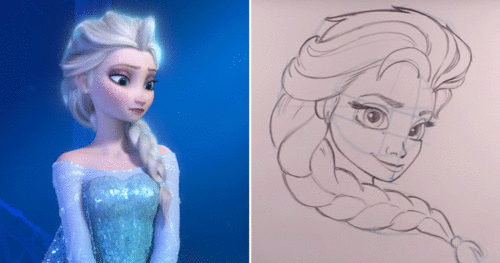 If your family loves Disney and art, you're in for a real treat. Disney recently put together a compilation of free drawing classes that you can take right...
Simak juga artikel menarik lainnya di Article Section pada Clozette App.

+ View more details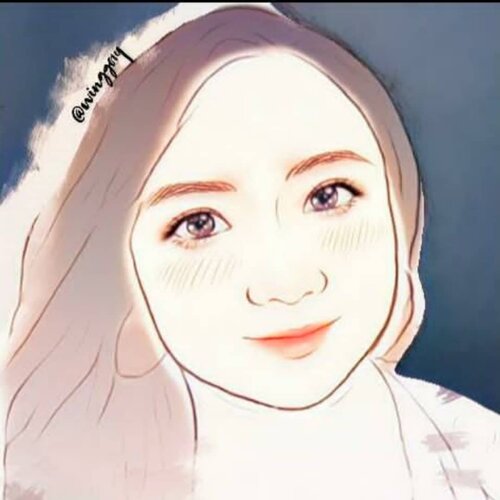 + View more details

loading ...
Back To Top