loading...
Search
1,742 RESULTS FOR DREAM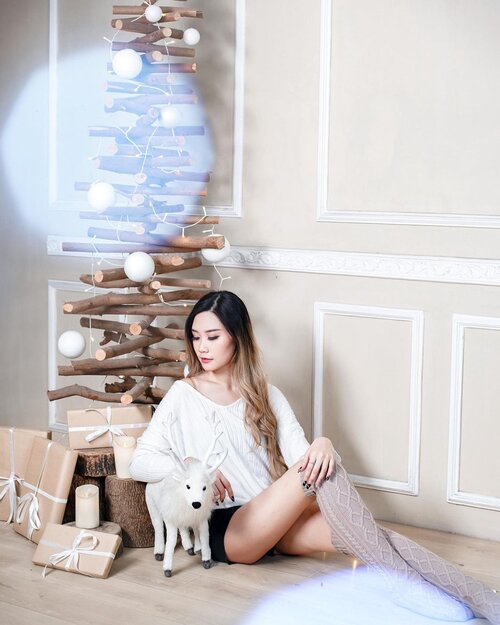 + View more details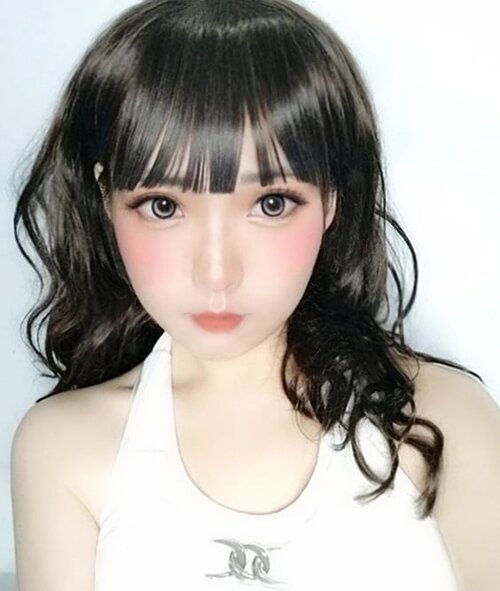 I promise i will conquer anything to reach my '1000 Dreams'. I'm telling myself thousand times : "If you're not creating, you're disintegrating yourself. C'mon, become your authentic self― You must be more creative and inspirative. Be flamingo in a flock of pigeons. You came here not to be an ordinary". - A note to myself..I'm too strict to myself, i know. But this is how i master 'Self-Discipline' - Since i was a little kiddo. I never hesitate to give a punishment to myself if i make a mistake or being lazy - I often punish myself when i start to feel lazy..I hate when i have nothing to do - and i feel useless if i can't inspire others. And this is me, an introverted girl who can't stop my creativity and ideas to pop-up..No one teach me how to master 'Self-Discipline'. I think i'm natural born as a strict-perfectionist person 😒 it's a blessing and curse at the same time. An double edged sword . If i have a kids in the future, i will teach them how to be discipline and independent person.....
#JapaneseStyle
#JapaneseMakeup
#Gyarumakeup
#GyaruGal
#Gyaru
#makeup
#可愛い #かわいい #ギャル
#JapaneseBeauty
#kawaii
#beauty
#girls
#fashion
#モデル  #メイク  #ヘアアレンジ #オシャレ  #ギャルメイク #美人 #ファッション #ガール #かわいい
#clozetteid
#クリスマス #クリスマスメイク
+ View more details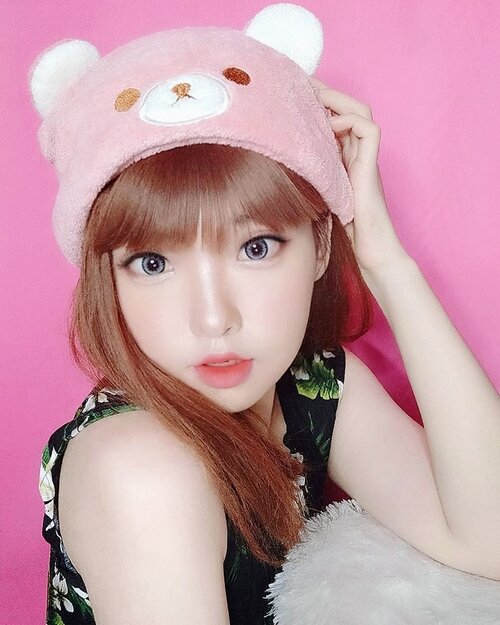 #TidakMengandungPemanisBuatan.Pola
sosmed-an Yuki : buka-upload-close. Yuki ga terlalu into sosmed. Bales2 nya pun takes time 😭🙏 Akhir2 ini Yuki harus pinter2 bgt bagi waktu, pikiran, di berbagai bidang yg beda2. Dan ngelakuin banyak tanggung jawab sehari2 jg, harus belajar juga, dll. I've tried my best utk tetap aktif berkarya. Meskipun agak selow krn harus bener2 bagi waktu dan sering ngerasa ga ada energi. Tiap hari Yuki tidur jam 5-6 pagi bangun jam 8-9 pagi. Krn banyak yg harus dikerjain jd harus pecah fokus tanpa mengurangi esensi dan kualitasnya..Am i too serious? Tp Yuki harus ngejar byk hal supaya bisa terealisasi di tahun depan. Dan Yuki byk ngelewatin kesempatan kecil2 disekitar krn terlalu fokus ke proses. Sometimes, i feel like i want to cry, i do really concern about my dreams, but i'll try my best to be more aware about a small chances around me, and interact with you guys as much as i can 🥺.Hopefully i'll feel better soon.Not gonna lying, Dlm menjalani proses, mood ga selalu stabil, up down terus kaya roller coaster. Tp gimanapun kondisinya, ttp HARUS take action & do the best. Yuki sering nangisin 1000 impian Yuki, nangis krn mpian2 itu terlalu kuat dan semangat yg ga pernah padam buat mewujudkannya satu per satu. Let's say, Air mata perjuangan. But this is real. Dlm air mata itu ada harapan, doa, perjuangan, semangat, angan, kegigihan, iman yg terangkum dlm 1 kata, 'impian'. .'𝙊𝙧𝙖𝙣𝙜 𝙗𝙞𝙨𝙖 𝙣𝙞𝙣𝙜𝙜𝙖𝙡𝙞𝙣 𝙙𝙖𝙣 𝙢𝙚𝙣𝙜𝙠𝙝𝙞𝙖𝙣𝙖𝙩𝙞 𝙠𝙞𝙩𝙖, 𝙩𝙖𝙥𝙞 𝙢𝙞𝙢𝙥𝙞 𝙣𝙜𝙜𝙖𝙠 𝙗𝙖𝙠𝙖𝙡𝙖𝙣 𝙢𝙚𝙣𝙞𝙣𝙜𝙜𝙖𝙡𝙠𝙖𝙣𝙢𝙪, 𝙠𝙚𝙘𝙪𝙖𝙡𝙞 𝙠𝙖𝙢𝙪 𝙮𝙖𝙣𝙜 𝙢𝙚𝙣𝙞𝙣𝙜𝙜𝙖𝙡𝙠𝙖𝙣 𝙞𝙢𝙥𝙞𝙖𝙣𝙢𝙪 𝙨𝙚𝙣𝙙𝙞𝙧𝙞' - 𝘼𝙄𝙔𝙐𝙆𝙄 - (Quotes ini terpikir pas Yuki duduk di bangku SMP, kelas 7E, dan masih Yuki pegang smp saat ini, dan seterusnya. Ini selalu Yuki bilangin ke adek2 daridulu. Ketika Yuki ngedown, mereka ngingetin quotes ini)..Kupluk unyu & daster adem dikasih @sisilialeny 🥰🤗..
#JapaneseStyle
#JapaneseMakeup
#Gyarumakeup
#GyaruGal
#Gyaru
#makeup
#可愛い #かわいい #ギャル
#JapaneseBeauty
#kawaii
#beauty
#girls
#fashion
#harajuku
#japan
#モデル  #メイク  #ヘアアレンジ #オシャレ  #ギャルメイク # #美人 #ファッション #ガール #かわいい
#clozetteid
#クリスマス
#tokyogirl
+ View more details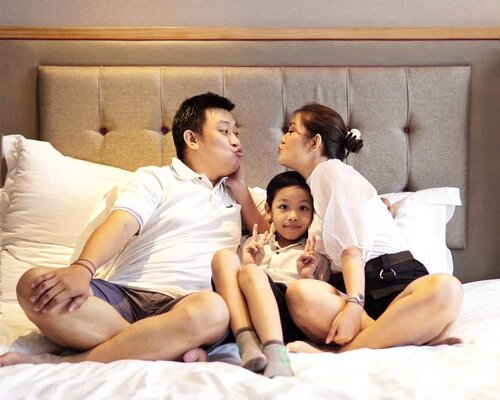 + View more details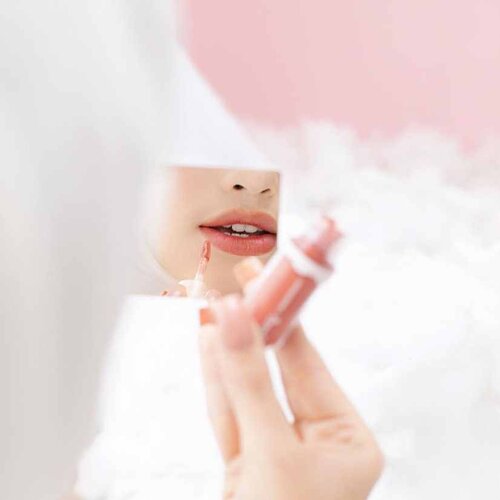 ...
Pada kali ini Jacquelle meluncurkan produk terbarunya yang berkolaborasi dengan Shirin Al Athrus (@shireeenz) dan Misellia Ikwan (@misellia).

+ View more details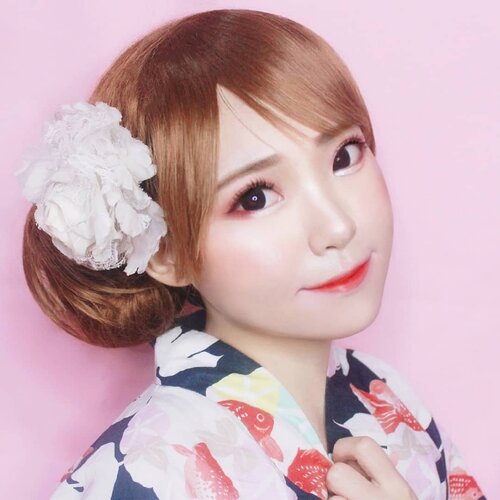 Tahun 2020 itu kaya fast-forward ya, dibumbui segala impian yang harus dikubur dan berbagai kesempatan yang harus direlakan. 40 hari lagi bakalan ketemu kamu hei 2021. Kamu sama nyebelinnya ga ya kaya adikmu 2020? Entahlah, takut berharap, takut di-PHP, tapi harus melakukan yg terbaik. .Kalo buat Yuki sih, better di PHP sama orang, daripada di-PHP sama 2020. Yuki tipe yg ga into people bgt, jadi kalo di-PHP orang ya bodo amat asal kita udah ngelakuin tugas kita dg maksimal, sisanya ya 'sakarepmu' kalo cuma omdo, it's mean you don't deserve my trust and hardwork, and there's no 2nd chance, bye. Tapi beda bgt rasanya di PHP sama 2020. Dimana banyaaaak bgt kesempatan emas dan great offering yg harus direlain. Impian, mereka semakin dekat, tapi jadi jauh karena kondisi. Sering Yuki berandai2 tentang 'what if', just wondering how far i'll go this year without all of these chaos . Tapi ga ada yg bisa disesali dan harus tetap memperjuangkan 1000 impian bagaimanapun kondisinya..Yuki kemarin banyak sharing di story, tentang sulitnya 'mengikhlaskan 1000 impian' dan salah satunya tentang Yuki yg in-contact dan audisi di salah satu agensi besar di Jepang, cek highlight story 'AUDISI' untuk baca curcolan Yuki...私 ヘ。。。Dear me....信じてた…終わりなんてないんだこのまま永遠に続くと思ったI believed…there'd be no endI thought things would stay the same forever.神さまは、私たちの未来のためにどこかで物語を描いてるSomewhere, God is writing the story Of our future..ひとりひとり自分に決められた運命がありEveryone has a destiny that's been decided for them.いたずらはなんの前触れもなく訪れこの胸を惑わせたりするMischief comes without warningAnd throws my heart off balance.胸に抱かれて宝物に変わるAnd my clear tears begin to sparkle in all the colours of the rainbow.Don't give up, Just do it. 'Cause i'm on my way.この涙はダイヤモンドね夢と希望と想い出の結晶These tears are diamondsCrystals of hope and dreams.澄んだこの輝きをずっと忘れず自分ひとりで歩いて行かなくちゃI have to walk by myselfBut I can never forget their clear sparkle... #可愛い #かわいい #カワイイ
#JapaneseMakeup
#JapaneseBeauty
#kawaii
#beauty
#girls
#fashion
#clozetteid
#makeup
#cchannelbeautyid
#bijin
#モデル  #メイク  #ヘアアレンジ #オシャレ  #ギャルメイク #ファッション #ガール #歌 #歌曲 #美人モデル #ギャル #美人
#yukata
#浴衣 #着物 #日本らしい
+ View more details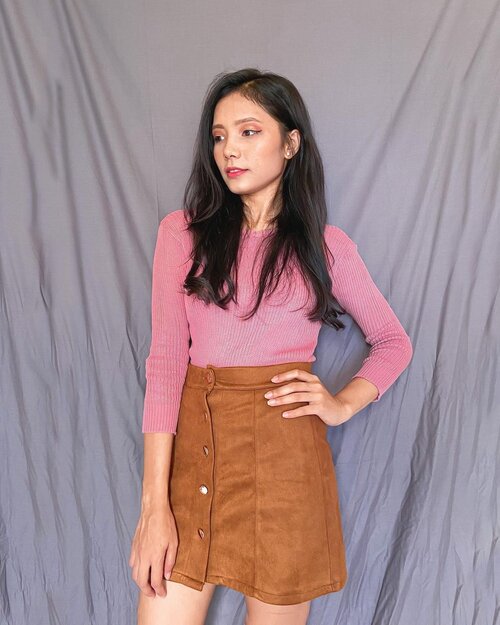 Yg baik, jujur akan selalu kalah sama yang mulut nya manis & bermuka dua.
Tapi percayalah kebaikan dan kejujuranmu yang selalu setia akan membuahkan hasil yang mungkin dirimu gak bisa bayangkan. Krna Tuhan berjanji, Dia selalu perhitungkan segala kebaikan yang dirimu lakukan.
Jadi jangan pernah iri sama orang yang sukses krna bermulut manis tapi belajarlah dengan orang-orang yang bekerja mulai dari nol, bergaul lah dengan orang-orang yang sukses krna mengandalkan Tuhan dalam usahanya 😇
Happy Sunday good people 😇😇
.
.
.
.
.
.
.
.
#sunday
#outfitinspiration
#clozetteid
#ootd
#fashionstyle
#fashion
#blogger
#quotes
#dream
#looks
#whatiwore

+ View more details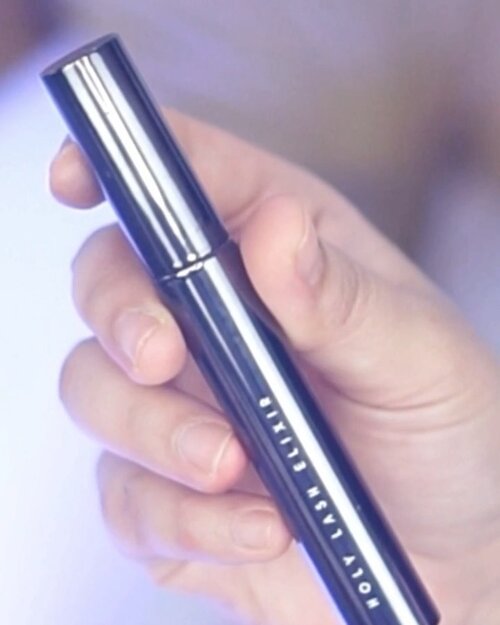 10 makeup lokal terbaik versi aku:1. @studiotropik flawless primer water2. @wardahbeauty Instaperfect Porefection Skin Primer3. @dearmebeauty Poreless Airy Flawless Fluid Foundation4. @esqacosmetics Flawless Micro Setting Powder5. @esqacosmetics Starlight Liquid Eyeshadow6. @esqacosmetics Goddes Cheeck Palette7. @lookecosmetics Holy Lash Elixir Mascara8. @mizzucosmetics Brow Wow9. @wardahbeauty Velvet Matte Lip Mousse10. @studiotropik Dream Setter Glowy
#clozetteid
#makeuplokal

+ View more details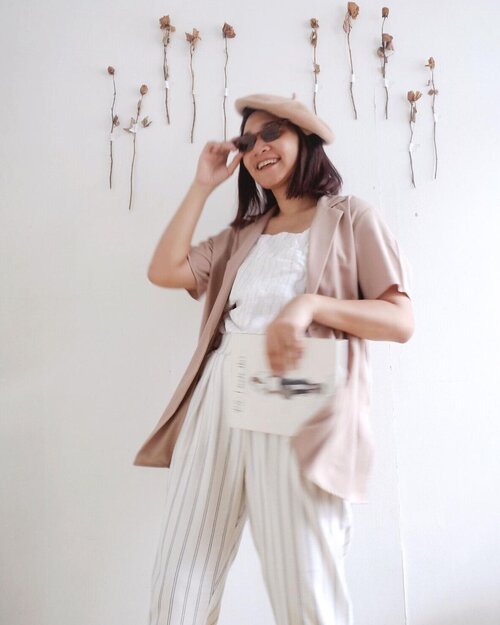 + View more details

loading ...
Back To Top