loading...
Search
562 RESULTS FOR EARTH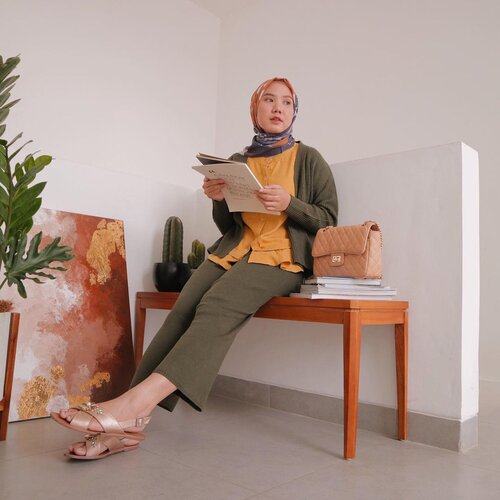 The decision to be happy is not made for you. It is a decision you make for yourself ❤️
.
My earth tone outfit from @hardwareclothid available at Hardware Store , Shopee and Zalora. If you like it go grab yours, now!! 🙌🏻
.
#hardwareclothid
#iwearhardware
#clozetteid
+ View more details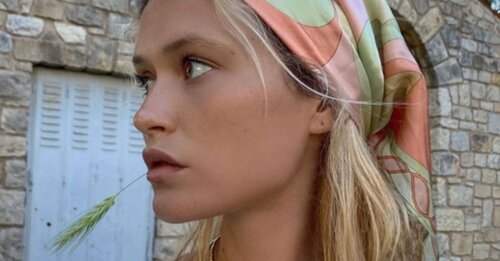 Small swaps that make the world of difference.
Simak juga artikel menarik lainnya di Article Section pada Clozette App.

+ View more details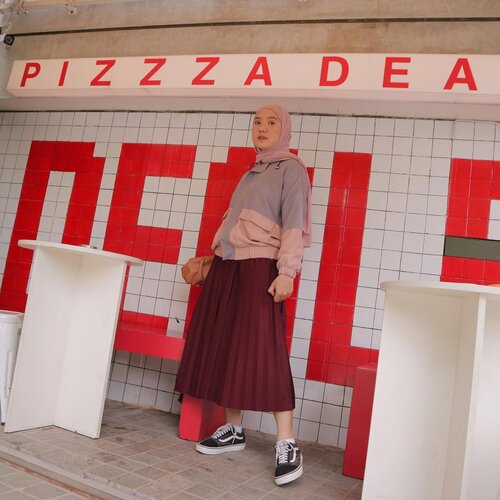 Casual street style! Pastel jacket from @hardwareclothid bisa banget di mix and match pake pleats skirt jangan lupa tetep pake sneakers biar keliatan kesan sporty tapi tetep girly looknya 😍
.
Btw baju baju dari @hardwareclothid warna-warnanya bisa banget kamu mix and match sama outfit kamu yg lain mulai dari netral, earth tone sampe pastel color pun ada. Storenya ada banyak banget di Jabodetabek dan kota lainnya. Kalau kamu gamau repot mereka juga tersedia di Shopee or Zalora. So what u waiting for? Go grab yours, now!! 😍❤️
.
#hardwareclothid
#iwearhardware
#clozetteid
+ View more details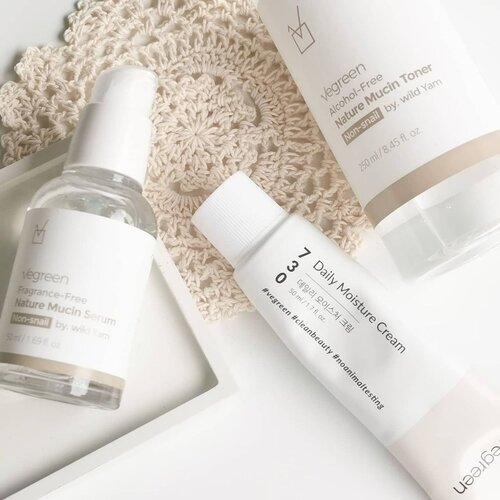 Vegreen, part 1/2 [brand & product's information]
Vegreen is a Korean vegan eco-friendly skincare brand. Their products are fragrance-free, use safety ingredients, clean beauty, vegan-friendly & cruelty free. The packaging materials are eco-friendly, all Vegreen's boxes are made of "Earth Pack" & printed with soy ink. There's also a braille on the side of the box.
Currently they have 3 products, and I got the opportunity to try them all.
🧸 Nature Mucin Toner
This is an alcohol-free nature mucin toner (non-snail) derived from wild yam 68% and Panthenol 3%. Skincare product with wild yam mucin is not something new for me, I've tried from the other brands last year and I didn't experience any bad issues with this ingredient. Also contains Sodium Hyaluronate, HA, Hydrolyzed HA, Hydrolyzed Sodium Hyaluronate & Centella Asiatica Leaf Water. It seems like this product can be used as a hydrating toner. It has a slightly thick texture but is not slimy. Packaged in a quite big plastic bottle 250ml, the bottle's material a little bit soft, so it can be squeezed.
🧸Nature Mucin Serum
Just like the toner, this serum has the same main ingredients, but different percentage, Wild Yam 63% and Panthenol 5%. Also contains Niacinamide, Centella Asiatica Leaf Water & Ceramide NP. Formulated to improves skin vitality, deep moisturizing & strengthen skin barrier. Packaged in a pump bottle with thick & transparent plastic material. The texture is not as slimy as snail mucin serum, more like gel.
🧸 730 Daily Moisture Cream
This is an intensive daily moisturizer for everyone, anywhere & anytime without skin irritation. It has minimal ingredients, only 11 including Squalane, Glycerin & Arginine as a main ingredients. Packaged in a 50ml tube. With a creamy and rich texture, it feels a little bit heavy for combination to oily skin.
Continued to the next post, tomorrow ...
@vegreen_official
#vegreen
#safeingredients
#naturalmucin
#wildyam
#skincare
#kbeauty
#vegancosmetics
#cleancosmetics
#skincareroutine
#koreanskincare
#koreanbeauty
#skincarereview
#clozetteID
#skincarelover
#beauty
#beautycommunity
#beautyblogger
#beautyreview
#kskincare
#beautytips

+ View more details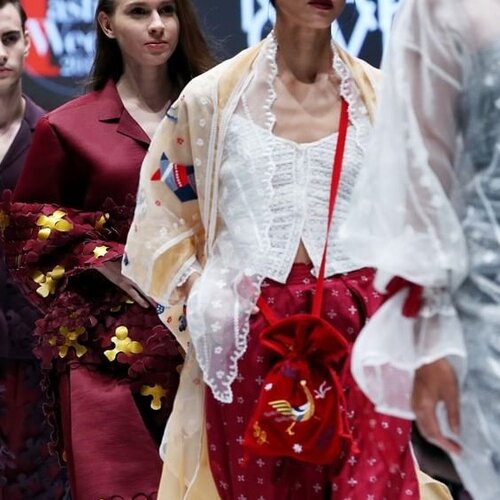 ...
Margaretha Untoro, Editor in Chief Dewi Magazine, menjelaskan bahwa tema ini dipilih sebagai perwujudan dari refleksi diri selama pandemi berlangsung. Simak juga artikel menarik lainnya di Article Section pada Clozette App.

+ View more details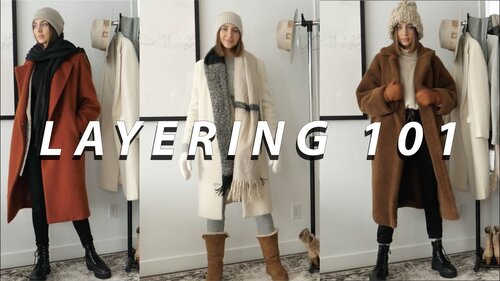 How to layer (and actually look chic) for the COLDEST PLACE ON EARTH - YouTube

+ View more details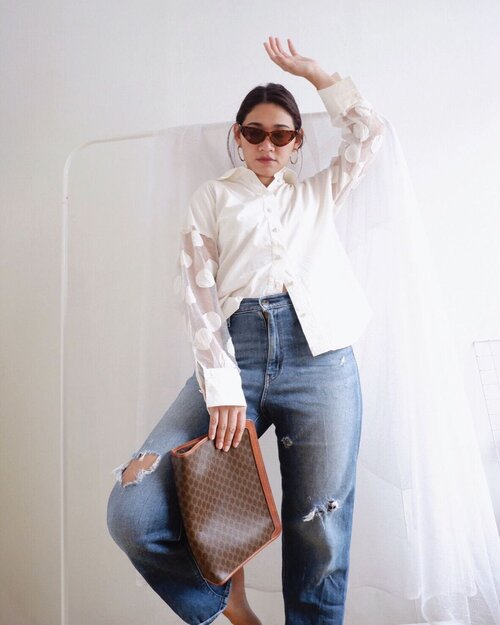 Still in @emilyinparis vibes, I think I'm more of Camille with her netral shades of fashion & down to earth style. Well, like the real Parisian if you say so. 🤪
-
#CellisWearing
#ClozetteID
#ParisianChic

+ View more details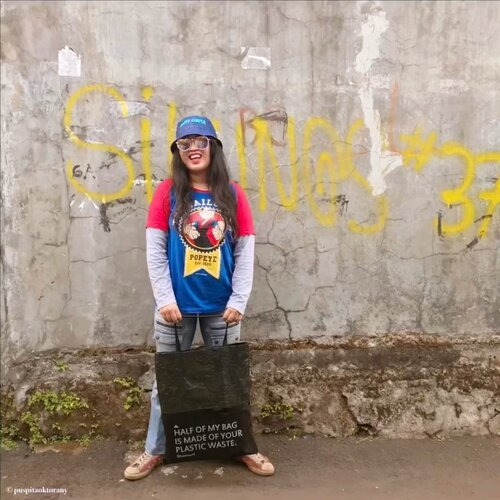 Yeah, this tote is too cool to handle 😎 But what if I told you that my bag are from plastic waste, could you believe it ? In the fact, yes, this is made from waste plastic. Upper material are Plastic recycle & drill fabric for the rest.This is Kreskros campaign tote bag. Half of this tote is made from our plastic waste. And on the other half written "HALF OF MY BAG IS MADE OF YOUR PLASTIC WASTE". A reminder for me, you, and people who read it. 👆🏻you wil found and read this when you open the packaging. It turn out that Kreskros collaborates with lindungihutan.com for this tote bag. By buying every one of these tote bags, you are planting 10 trees on our earth.Anyway, I have this tote bag as a gift from the fourth session zoom class by @mamaanakmakinseru by @travelokaxperience with @bhinnekacom & @kreskros.id last august with theme "enterpreneurship for mompreneur". Sure we learn a lot. Thank you for the gift.
#mamaanakmakinseru
#mamaanakmakinserucommunity
by
#travelokaxperience
#enterpreneurshipformompreneur
#enterprenuership
#kreskros
#kreskrostotebag
#kreskrosplasticycle
#lovely_phuss
#lemontree
#yellowlemontree
#clozetteid
Song by @fools.garden.official
#FoolsGarden
#foolsgardenlemontree
#화창한화요일帕蒂亚纳哈 #зловмисникизакололи

+ View more details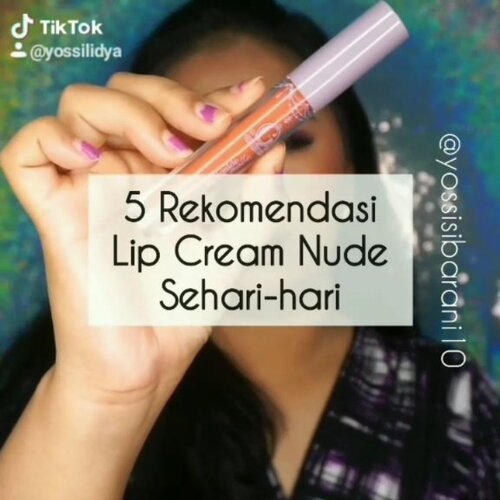 + View more details

loading ...
Back To Top