loading...
Search
2,538 RESULTS FOR EASY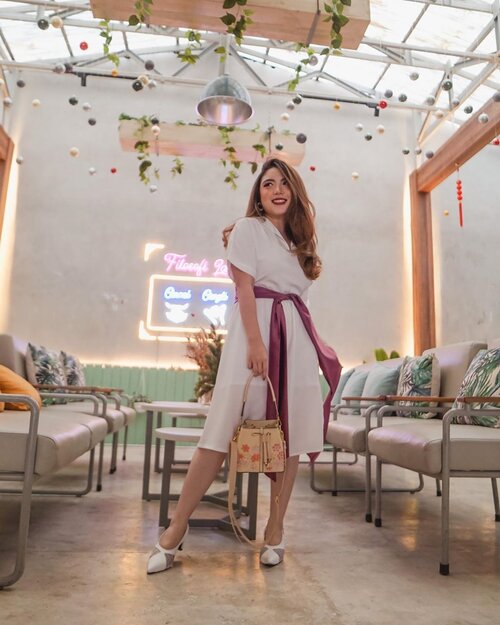 + View more details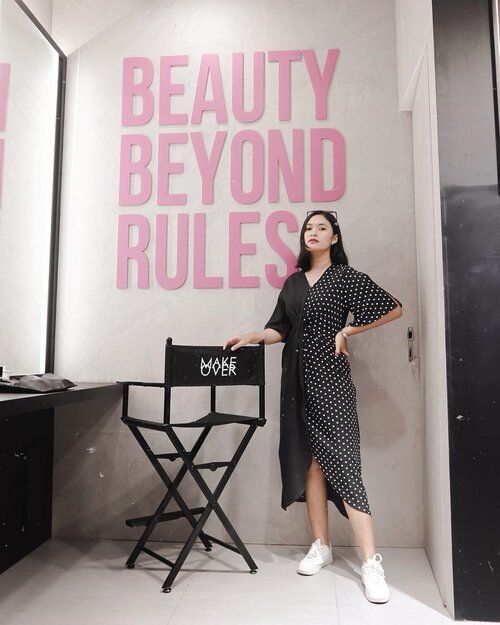 + View more details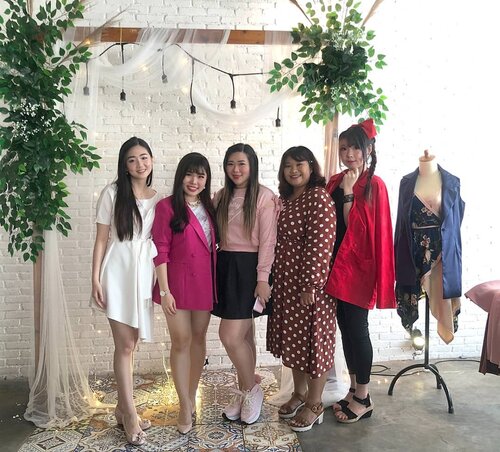 Every woman is important and they deserve to know that they are important, sadly society don't always encourage that as we are so often forced to buckle down to men and mold ourselves into what's deemed "the perfect woman". All these pressures creates all kinds of insecurities in ourselves and it's inspiring to learn about other women's insecurities and how they overcome this. Every woman has her own story and voice which can help other women dealing with the same issues, sadly there is not always a place or platform to do that.
That's why i applaud this project by @selflovepr_id and the wondeful women behind it @gracefeilie
@chelsheaflo , thank you for today, it's been therapeutic and encouraging. To know that i am not alone in my own insecurities, it's making me braver to face them. I will forever be supporting you and you can count on me whenever you need me.
It's also the first time i cried in an event because i was so touched by @aiyuki_aikawa story. Thank you for sharing, it must not be easy but you were brave and many women like myself needed to hear that. We can grow and get stonger together. I vow to continue endorsing self love, self acceptance and fight against people who takes pleasure inflicting unnecessary pain upon others with their sharp words, we have no space for you.
I talked in public a lot but apparently when the subject is this hard, it was 1000x harder for me so excuse my tiny, trembly voice and my probably incoherent story because i was honestly drawing blank. But i needed this, i needed to face my demons as it can only make me stronger.
I hope to this project will continue to support women and grow a community to support and lift each other up.
#selflove
#selfloveproject
#womenissues
#insecurities
#clozetteid
#lifestyle
#sbybeautyblogger
#bloggerindonesia
#bloggerceria
#beautynesiamember
#influencer
#surabayablogger
#SurabayaBeautyBlogger
#beautybloggerindonesia
#surabayainfluencer
#bloggerperempuan
#indonesianfemalebloggers
#indonesianblogger
#influencersurabaya
#lifestyleinfluencer
#lifestyleblogger
#celebrateyourself
#embraceyourself
#faceyourdemons
#spreadpositivity
#positivevibes
+ View more details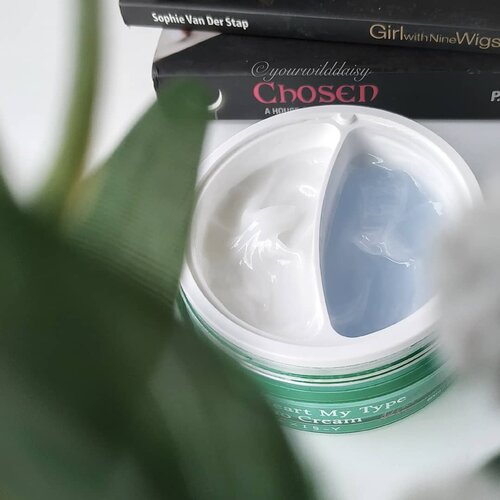 Have a nice weekend everyone ❤ how was your Valentine's day? Yesterday I only spent my time at home, no chocolate no flowers, how sad 😂 but no, I'm not sad!
.
Today I'd love to review a products that have become my favorite lately. Have you ever imagined 2 types of cream in 1 jar? it's Axis-Y Cera-Heart My Type Duo Cream. Consists of 2 types of cream for dry and oily skin areas, sounds very good for those who have combination skin right?
.
🌿 Heartleaf T-Zone Cream
This cream is formulated for oily skin areas. Contains heartleaf which hydrates oily skin. The cream color is bluish and has a gel texture, lightweight and easy to absorb. The smell is quite refreshing and soothing.
.
🌿 Ceramide U-Zone Cream
This cream is formulated for dry skin areas. Contains ceramide that nourishes dry skin. The texture of the cream is thicker than T-cream, has milky white color. Feels rich and very moisturizing.
.
Even though the name is T & U - Zone cream it doesn't mean you have to use it for T or U zone, it can be used as needed. Many people have T-zones are more oily and U-zones are drier, but in my case it's the opposite. I have drier T-zone sometimes even appears dry patches, while my U-zone is oily. So, I use U-Zone cream for my T-zone and T-Zone cream for U-zone.
.
After using it for a month I can say that this is the best cream for my combination skin! The U-Zone cream is able to deal with dry patches on my nose and chin area. While the T-Zone cream even thought has a light texture but is able to provide good hydration for my oily skin area.
.
If you have combination skin, you must try this cream!
.
.
.
Where to buy? @beautyglowing
.
.
#axisy
#axisyindonesia
#moisturizer
#combinationskin
#kbeauty
#koreanbeauty
#kskincare
#koreanskincare
#clozetteID
#bloggirlsid
#kbbvmember
#beauty
#beautyblogger
#beautyreview
#beautycommunity
#skincare
#skincarereview
#skincarecommunity
#skincareroutine
#skincarediary
#skincarelover
#glowingskin
#glowskin
#acneproneskin
#antiacne
#acne
#sensitiveskin
#acnetreatment

+ View more details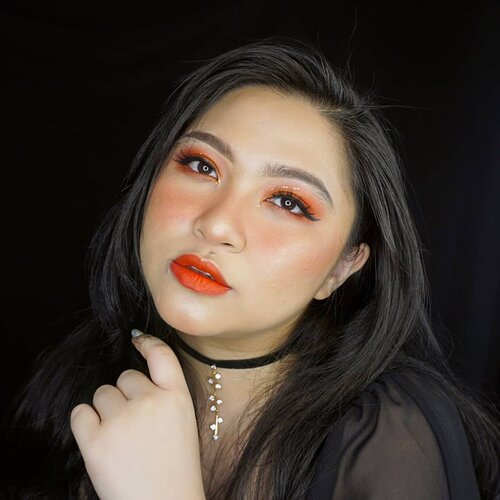 + View more details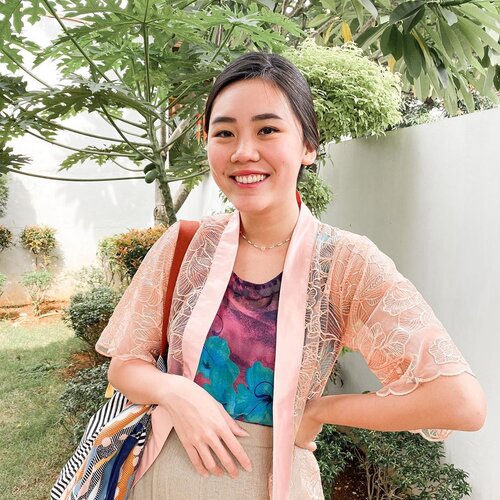 Which comes first: self-love or happiness?
It's easy to love ourselves when we're young and thriving. When we feel like we're doing well in life. When people throw compliments at us.
Conversely when we're not feeling our best, when our endeavors fail, when we reach that age or place in life where we feel ugliest physically or mentally... self-love doesn't always come naturally then.
But ladies, always remember. We don't love ourselves because we are happy. We are happy BECAUSE we love ourselves.
Thank you @handmadeheirloom for this token of reminder to love myself. Everything that I am, I've done and I've failed.
Swipe to see the details of the necklace! Ini kalung edisi Valentine nya mereka. Each piece made with care using the finest materials in the most reasonable price levels. Swarovski crystal pendant that sparkles dashingly as it reflects the light that hits it.
Sudah lama banget aku gak punya kalung pendek begini. Ketika pakai ini perasaannya beda. Merasa cantik yang timeless.
Buat yang mau menghadiahkan sesuatu untuk istri/pacarnya, atau mungkin untuk diri sendiri, please consider this. Harganya sangat friendly untuk kualitas seperti ini. Bisa langsung ke @handmadeheirloom untuk cek sendiri yah!
#accessorizewithHH
#lookoftheday
#accessoriesoftheday
#clozetteid
#ootd
#momblogger
#selflove

+ View more details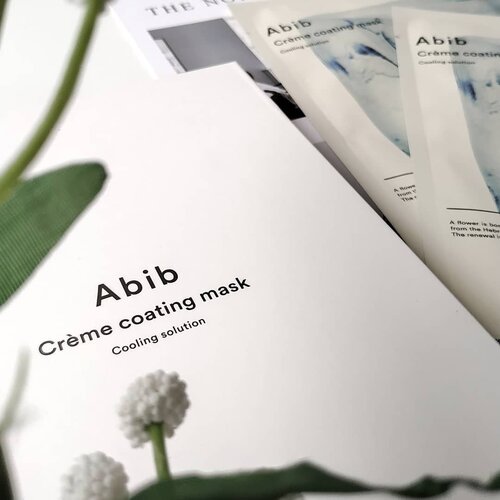 Abib Crème Coating Mask - Cooling Solution
.
Another unique mask that I discovered earlier this year. What's the uniqueness of this mask? The regular sheet mask is submerged in essence, while this mask is coated with cream essence. This is certainly more practical and reduce the mess due to the drippings essence.
.
This cooling solution variant claims to cool down your skin temperature & soothe irritated skin, it seems to be very suitable for use during summer & for sensitive skin.
.
Packed in plastic which is bigger than the usual sheet mask packaging. When I opened the packaging, I found another clear plastic package inside. 2 pieces type, each sheet are protected with film. When I open the protective film, it feels like peeling off a sticker and then sticking it on my face. It felt very strange at first, but later I found out that this was a fairly easy and practical way, and no more messy essence.
.
I thought that this mask would have a cooling sensation, seeing some soothing ingredients like Centella Asiatica & Tea Tree, but apparently during the use I didn't feel any cooling sensation.
.
After 20 minutes I took the mask and the cooling sensation suddenly appears and I love it! when I massage the remaining creamy essence it turns into water droplets, and it's so soothing!
.
How was the results? As its claim! This mask instantly reduces the redness and cool down my irritated skin, besides that my skin feels moist and well hydrated.
.
I highly recommend this mask, for those of you who don't like "wet" sheet masks and need a good mask for skin irritation.
.
I'll be back with the other variant, the tone-up solution, see ya 😏
.
.
#abib
#creamecoatingmask
#abibmask
#abibsheetmask
#kbeauty
#koreanbeauty
#kskincare
#koreanskincare
#koreanmask
#koreansheetmask
#clozetteID
#bloggirlsid
#kbbvmember
#beauty
#beautyblogger
#beautyreview
#beautycommunity
#skincare
#skincarereview
#skincarecommunity
#skincareroutine
#skincarediary
#skincarelover
#sheetmask
#sheetmaskreview
#mask
#maskreview
#sheetmasklover
#sheetmasksddict

+ View more details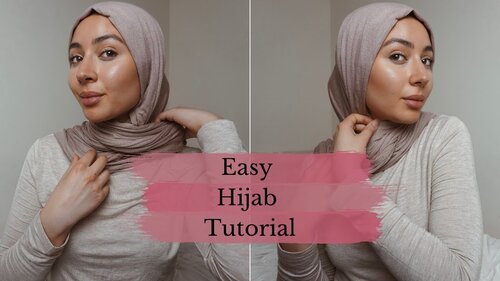 Easy Jersey Hijab Tutorial - YouTube

+ View more details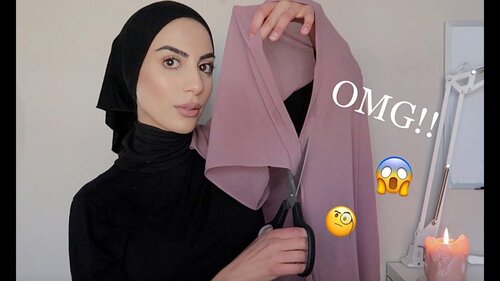 Hijab Tutorial: How To Style A Ready Made Hijab ( Super Easy!! ) - YouTube

+ View more details

loading ...
Back To Top