loading...
Search
1,151 RESULTS FOR EAT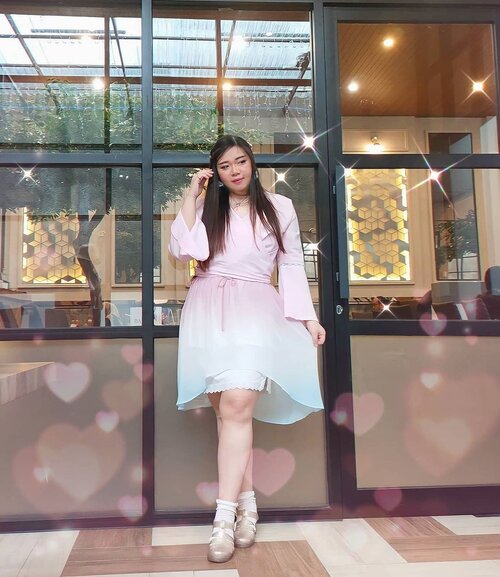 OOTD for our belated Galentine lunch 😁.
As Valentine's Day and CNY were so close together this year i was like, i should do OOTDs for both occasion! But then i was too lazy to bring change of clothes 🤣 (which happens 99% of the time), this is why i'm so impressed by those Instagrammers who would change multiple times in one day and cafe hop as i find it hard to find the motivation to do 🤣.
Anyway, i decided to go for Valentine's direction and wore pink but then i realized that the cut and the arm flare actually sends Hanfu vibes so i think i actually managed to accomplish my original plan? LOL.
Btw, some ppl who haven't met me in a while asked me if i lost weight (FYI, i HATE this question. If you think i lost/gain weight, keep it to yourself, i don't think talking about my physique is an interesting topic and it makes me feel uncomfortable), which i can't answer as i don't regularly weigh myself (it's a source of mental distress lol) but my clothes seem to confirm it as that skirt used to too tight and now it hangs super loose, which is weird coz i thought i would've quarantine weight gain as i don't do as much physical activities as i normally do and i binge eat sometimes 🤣. Well, i guess my unintentional intermitten fasting and detox are working somehow.
PS : i had to retype the whole caption because IG's acting up as usual, the draft works like shit nowadays and i keep on forgetting to back it up at notes!!! I hope some of you bother to read the the whole thing at least 🤣.
#ootd
#ootdid
#clozetteid
#sbybeautyblogger
#BeauteFemmeCommunity
#notasize0
#personalstyle
#surabaya
#effyourbeautystandards
#celebrateyourself
#mybodymyrules
+ View more details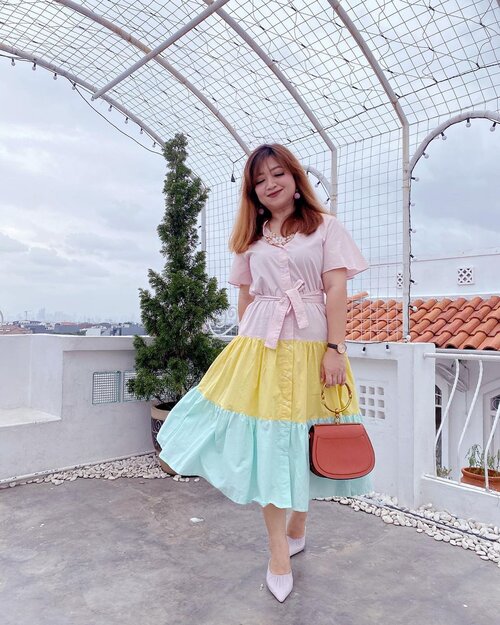 + View more details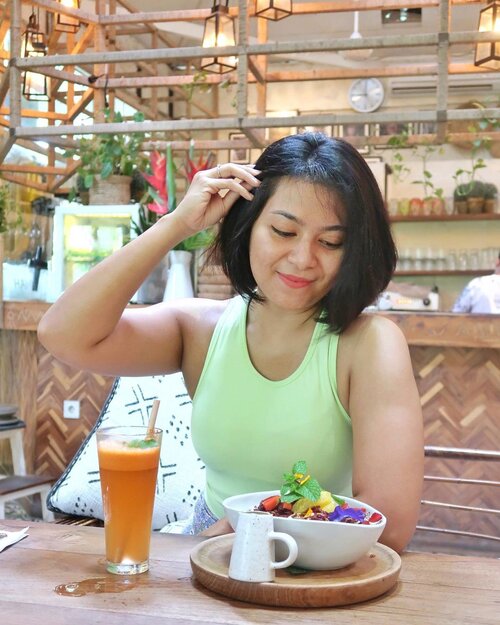 Happy breakfast !! Let's deal with food!!
Aku salah satu orang yang ga pernah skip breakfast dari kecil. Kalau aku skip breakfast biasanya siangnya aku makannya ga terkontrol 🤣😂 mungkin bahasanya tuh laper mata yah jadi apa aja di makan.
Setelah belajar soal nutrisi dikit demi sedikit aku jadi tau kalau memang disetiap porsi makan baiknya mengandung makronutrisi dan mikronutrisi yang seimbang. Dari situ yg namanya laper mata ga bakalan balik lagi karena kita makannya udah sesuai yg dibutuhkan tubuh.
Tubuh kita itu pintar loh! kalau kita lapar pasti kasih tanda untuk makan. Dan memang saatnya untuk makan. Kalau makannya udah sesuai dengan Gizi seimbang perut pasti ga terus menerus kasih tanda lapar.
Itu ceritaku soal makanan , kalau kamu gimana ? Masih coba berdamai dengan makanan ?
#behealthywithmelgib
#clozetteid
#healthyfood
#healthylifestyle
#happytummy
#happytummyhappyme
#eating
#breakfast
#breakfastideas

+ View more details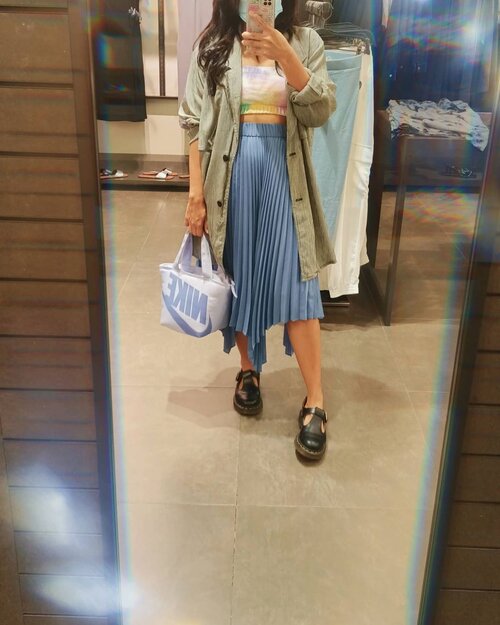 "Date yourself, take care of yourself, do yoga and meditation regularly, eat vegetables and the most important thing is celebrate yourself", I said to myself

+ View more details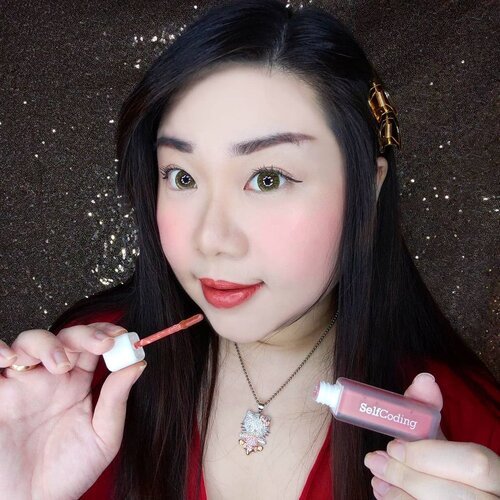 My second @selfcoding.official Code Crush Matte Liquid Lipstick, this time in shade
#Nostalgia!
Honestly i am not the best when it comes to decribing shades (nor scents 😅) but to me the shade Nostalgia is a very wearable, muted brown-red with orange undertone. I wore it on CNY and was worried it'll look pale/too nude (because it looks kinda nude in the tube) but it turned out to be bold enough to brighten my face right away, i'd say it's an alternative to red lippies if you want a lippie in the reddish color family but is intimidated with true, bright reds. It might be kinda nude for deeper skin tones, but for my fair skin it's pretty bold in an understated kind of way.
Code Crush Matte Liquid Lipstick is very pigmented, easy to apply, comfortable and light weight, also very long lasting! I wore it all day long and eat heavily - it still leaves a strong stain (the middle part gets the most hit, as usual).
Get them only at my Charis Shop (Mgirl83) for a special price or type
https://bit.ly/selfcodingMindy83
to directly go to the product's page 😉.
@hicharis_official @charis_celeb
#selfcoding
#lipstick
#CodeCrushMatteLiquidLipstick
#CHARIS
#hicharis
#charisceleb
#reviewwithMindy
#beautefemmecommunity
#koreancosmetics
#clozetteid
#SbyBeautyBlogger
+ View more details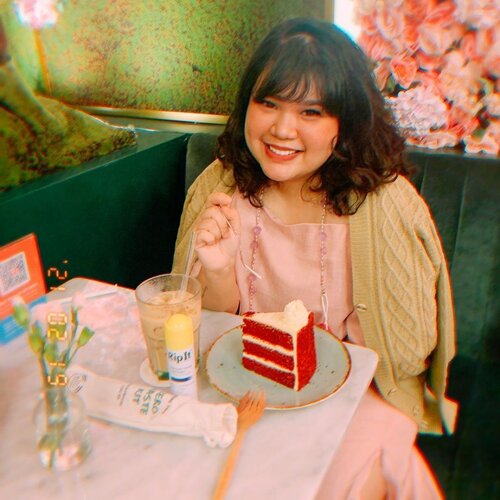 + View more details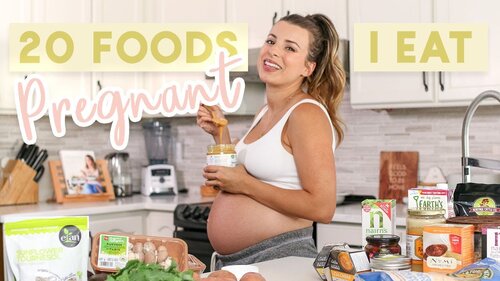 20 Foods I Eat Each Week While Pregnant | Easy & Healthy Meal Ideas! - YouTube
+ View more details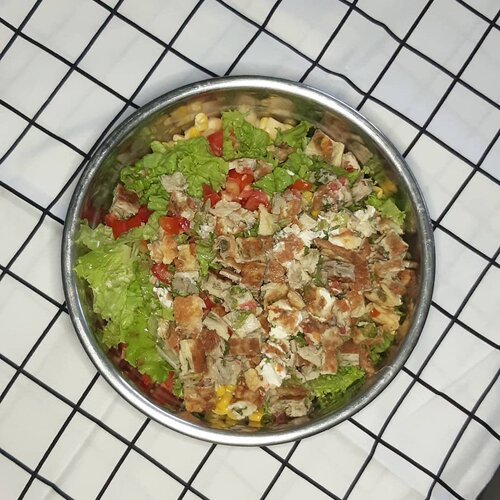 + View more details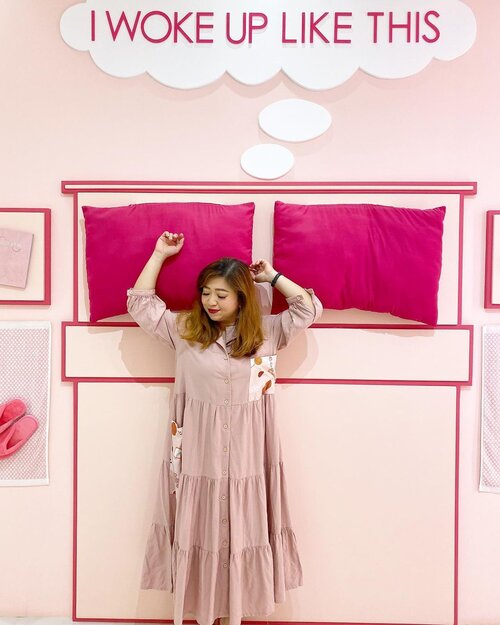 + View more details

loading ...
Back To Top