loading...
Search
1,099 RESULTS FOR EAT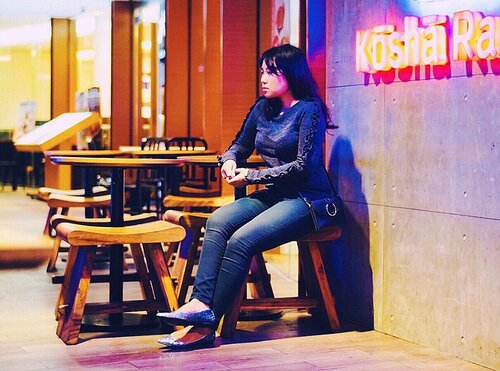 + View more details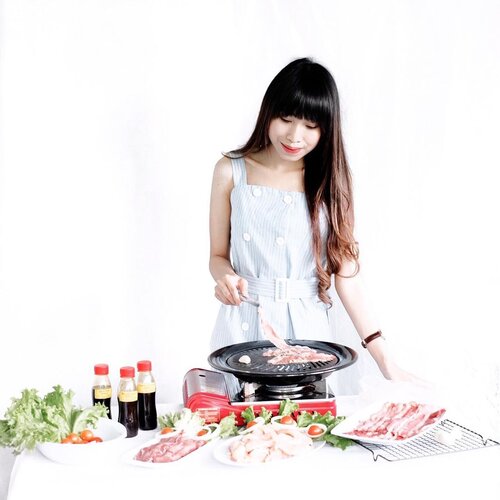 BBQ TIME 🥩-Welcome to @tephieteph queen kitchen. [H A L U] 🙄 Okay, sebenernya BBQ-an ini dh d planning dr 2 bulan lalu brg @christadiputra dan sepupu" aku yg lain. Akhirnya minggu lalu kesampaian juga kita BBQ-an sampe perut mau meledak dong.-Nah krn lg corona dan kebetulan weekend, kita males lah pergi keluar. Akhirnya pesen @beefslicesurabaya aja deh !Dengan harga under 200k, aku sudah dapet semua :Full package alat BBQ + gas1 package eating tools1 pack chicken1 pack US short plate beef3 botol pilihan saus1 package fresh vegetable1 pack margarine...and adding :1 pack US short plate beef1 pack tongue 250gr-I'm beyond happy that time.Rencana yg awalnya seru"an brg sepupu dan pacar. Eh keluarga besar jadi ikutan BBQ-an jg. Mereka semua makan kenyang dan happy juga. Simple untuk preparing semuanya, @beefslicesurabaya pengirimannya juga on time bgt.Daging yg mereka punya semuanya fresh, jadi wkt d bakar masih kerasa juicy gt. Harganya additional beefnya juga super affordable. Sayurnya ga pelit sama sekali ! Bener" d kasi banyak, 100% fresh dan gede" 💯-Sistem pengembaliannya jg simple. Kita tinggal cuci, balikin seperti pertama kali d kirim, chat ownernya, beres deh.Thank you banget @beefslicesurabaya sudah buat weekend aku dan keluarga aku jadi lebih seru. Next time I'll order again. Kalian juga harus cobain loh gais ☘️...
#clozetteid
#bbqlife
#bbqlovers
#usshortplate
#tongue
#grillingandchilling
#grilling
#familytime
#tephcollaboration
#influencersurabaya
#influencerjakarta

+ View more details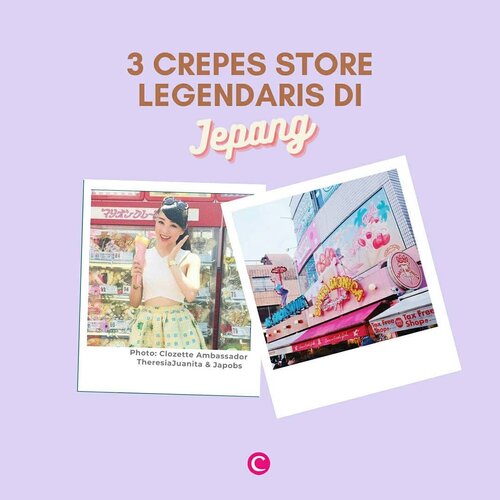 Did you know? Crepes merupakan salah satu dessert paling favorit di Jepang, dan telah ada sejak tahun 1970-an, lho! Di Takeshita Street, Clozetters bisa menemukan banyak crepes yang menarik untuk dicoba, namun ada 3 toko crepes legendaris yang antriannya nggak pernah sepi dari dulu hingga sekarang. Dengan topping yang beragam untuk rasa asin atau manis, ketiga toko ini mempunyai varian hingga 100 jenis! Ada yang sudah pernah coba? Share yuk di kolom komentar.​.​📷 @japobs @theresiajuanita @marion.eats @silkycream @eating_for_the_gram @casscraves @carnetlunaire @tomotomo._​
#ClozetteID
#ClozetteIDCoolJapan
#ClozetteXCoolJapan
#MarionCrepes
#AngelsHeartCrepes
#SantaMonicaCrepes
#TakeshitaStreet
#Harajuku

+ View more details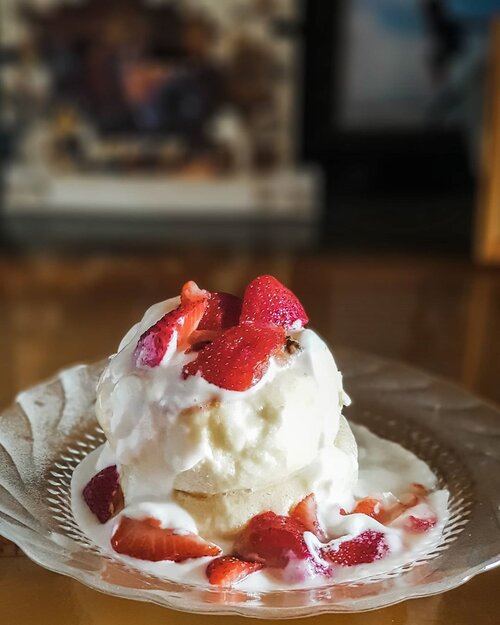 Not an aesthetic photo. But I choose to post it anyway, because this is how I remember to challenge myself and how I cope with all the stressed condition during pandemic.
.
I'm not a fans of a sweet dessert. I'm not into baking. So I challenge myself to make one. Well, I'm not sure to consider pancake as dessert, but Japanese Fluppy Pancake looks easy to make. So I go for this one. 😂 Of course I failed the first attempt. It was not as easy as it looks! 😤
.
This pancake was my third or fourth attempt. Finally make a proper one. Finally finish what I have started. Learn how to make a proper Japanese Fluppy Pancake. And there you go. Not bad, heh? *put a self pat on the back* 😂😂
.
Kalian sendiri "menantang" diri kalian apa selama ngga bisa ke mana-mana ini? Nantang diri sendiri aja, jangan nantang penyakitnya. Jangan. 😌
.
.
.
.
.
#cake
#fluppypancake
#japanesesoufflepancake
#pancake
#foodie
#eating
#dessert
#sweet
#strawberry
#sweettooth
#food
#whpdessert
#clozetteid
+ View more details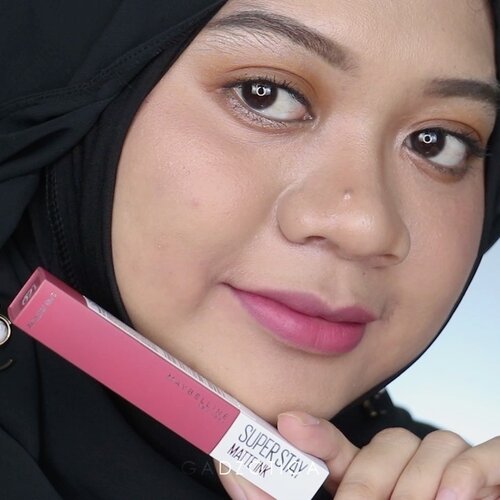 ​Happy International lipstick day!!! Aku cinta banget sama lip cream. Biarpun sekarang dikit-dikit pakai masker, aku tetap nggak bisa kalau nggak pakai lip cream karena lip cream adalah sumber mood-ku. Untungnya aku nggak khawatir lip cream bakal belepotan karena aku punya lip cream favorit yang daya transferproofnya super gila yaitu Maybelline Super Stay Matte Ink. Ringan di bibir, long lasting, transfer proof, eat proof, drink proof dan juga mask proof. Kurang apa coba? Andalan banget buat tim males touch up kaya aku. Favorit aku no 170 dan 50. Wajib banget punya warna MLBB dan bold yg bisa dipakai sesuai mood. Dibuat ombre juga bagus banget 💕.
Oya, sekarang Maybelline SSMI lagi ada promo di Shopee/ Laz/ Tokped loh. Kalian bisa buktiin sendiri daya transferproofnya. Kalian jg bisa ikutan challenge uji ketahanan Maybelline Super Stay Matte Ink dengan buat video kayak aku gini versi kamu! Jangan lupa mention aku dan pakai hashtag
#LipMaskGoon
ya!
#maybelline
#maybellinessmi
#swatchvideo
#makeup
#makeupvideo
#beautyvideo
#indobeautygram
#clozetteid
+ View more details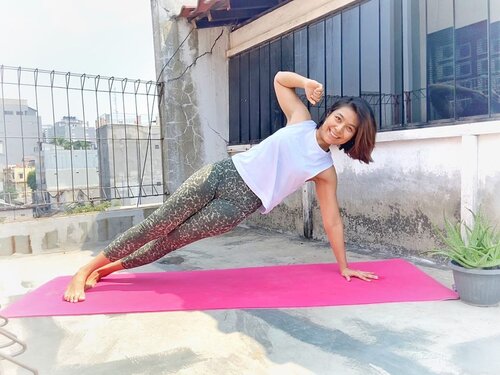 + View more details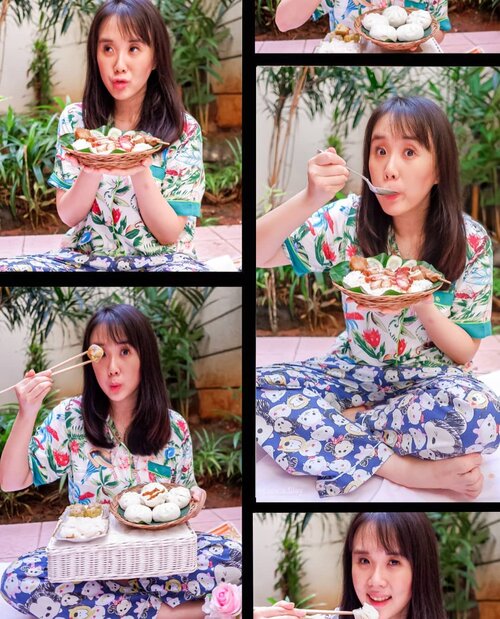 + View more details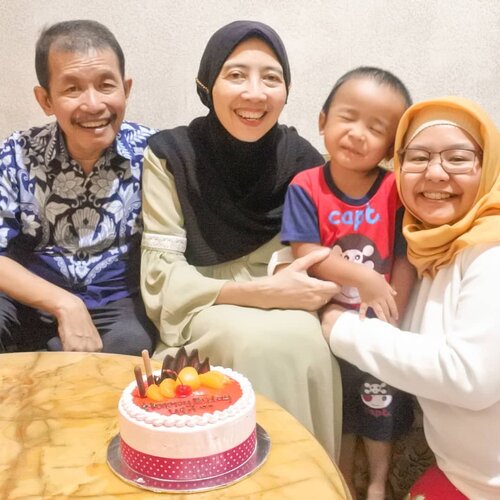 My everything ❤️❤️ Alhamdulillah alhamdulillah alhamdulillah masih diberi kesempatan ngumpul yang lengkap (minus Yvet yang motoin dan Arga yang masih otw pulang kerja) buat ulang tahun Mama tahun ini.
.
Not a big celebration and we didn't go out to eat (still staying at home during this pandemic), but we are glad to have each other during these tough times ❤️❤️
.
Iya, itu Rio bukan ga sengaja merem. Itu emang pose "aww it's cute" katanya 🤣🤣 yasudah kita upload yang ini sajaaa 😆
.
-------
.
#clozetteid
#clozettedaily
#family
#parents
#familypicture
#happybirthday
#happybirthdaymama
#satrio42mo
#satriorpradana

+ View more details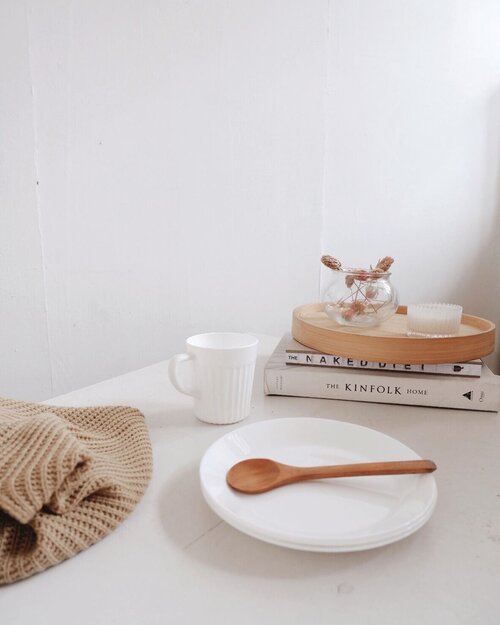 Banyak banget sekarang temen-temen yang aku liat udah mulai makan dengan sehat. Or at least, eating conciously. Yang artinya makan bukan asal makan kalau lapar tapi mikirin juga efek baik dan buruknya untuk tubuh.-Gue sendiri sudah menjalani ini ejak akhir tahun lalu. Gue nenyebutnya eating consiously atau makan dengan sadar. Atau Makan lebih baik. Soalnya sebelumnya gue suka ngasal, yang penting kenyang.-Life changed when something happen to you. Mine was changed by the fact that my father got cancer and passed. Dan satu yang gue inget, gue bertanya sama si dokter dan bukan cuma satu dokter ya,dan jawabannya sama. Gaya hidup. Makanan. Aktifitas. Makanan selalu dijawab pertama. Yang menjadi penyebab penyakit mematikan.-Jadi kalau kamu bisa, jangan sampai berubah karena terpaksa atau karena something bad happen to you. You are what you eat itu bukan cuma slogan tapi itu nyata. You will know.-
#ClozetteID
#EatBetter

+ View more details

loading ...
Back To Top