loading...
Search
61 RESULTS FOR EDP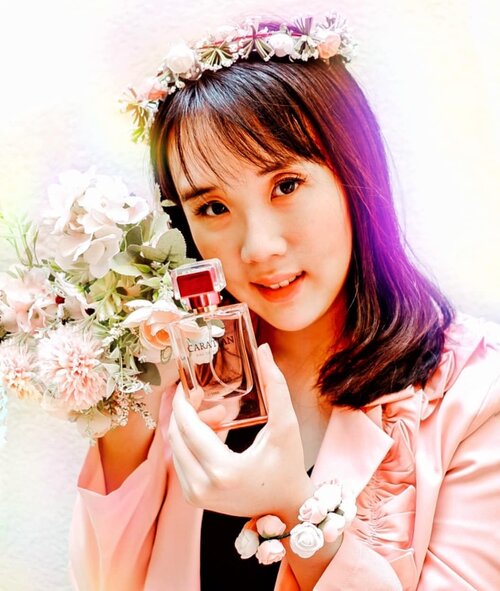 LOCAL BRAND PERFUME HQ✔
Bingung cari kado buat temen atau hampers
#ramadhan
? Beliin parfum @novallis.id aja karena kemasannya premium banget seperti parfum mahal. Wanginya enak dnan tahan lama (Eau De Parfum /EDP) selama 8 jam. Aku udah coba pake ini 5 hari  wanginya beneran enak, tahan lama dan ga bikin gatel kok. Kadang ada kandungan parfum yg bisa bikin kulitku iritasi, tapi Parfum Novallis jni beda. Walaupun harganya affordable bgt, kualitasnya premium👌 botol parfumnya juga bagus, mewsh, dan elegant.
Ada parfum utk wanita dan pria.
• Blooming : Original Perfume dari Novallis dengan wangi soft dan white musk di akhirnya. Cocok utk dipakai ke akntor atau kampus sehari2
• Gold Angel :wanginya rich,  elegant, dan cocok utk ke pesta.
• Caratian :aroma floral dan wood, sweet, cocok banget utk ngedate nih! Thus is my favorite one✔
Kalian bisa beli parfumnya di e-commerce, Ig, atau WA Novallis. Dijamin bakal jadi kado special utk teman atau kerabat di hari Raya ini❤
.
@novallis.id
Shopee : Novallis.id
Tokopedia : Novallis
WA +62 819-2888-3861
.
#parfum
#localbrandperfume
#perfume
#supportlocalbrand
#tiktokbeauty
#elegant

+ View more details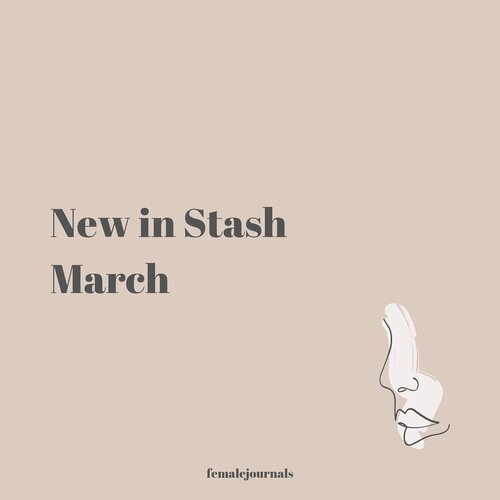 #NewInStash
Marchhashtag by kak @natrarahmani〰️ @npureofficial Marigold Eye Power Serum Concentrate, a nice eye serum with applicator allow you to mimic the circulation benefits of acupressure. Formulated with Marigold Extract, Peptide, Ceramide, Collagen, and other good ingredients. 〰️ Npure Essence Centella, my favorite essence for acne treatment also it hydrates the skin without stickiness. Read the full review on my blog.〰️ @carlandclaire Blossom EDP, a local brand perfume. I have ever tried the sample size of Delicate and now I choose this one, I think it smells like Gucci Bloom.〰️ @klairs.global Facial Toner, my Purito toner is empty so I tried this mini size of hydrating toner. So far it does not give any bad reaction for my face.〰️ Bakuchiol Face Oil, its from local brand. This product will be launching soon but can't reveal yet. Its a nice face oil to treat acne like hormonal acne. I usually mix it with my moisturiser. If you are a fan of Bakuchiol, you should try this one.Do you have any new product to open?〰️
+ View more details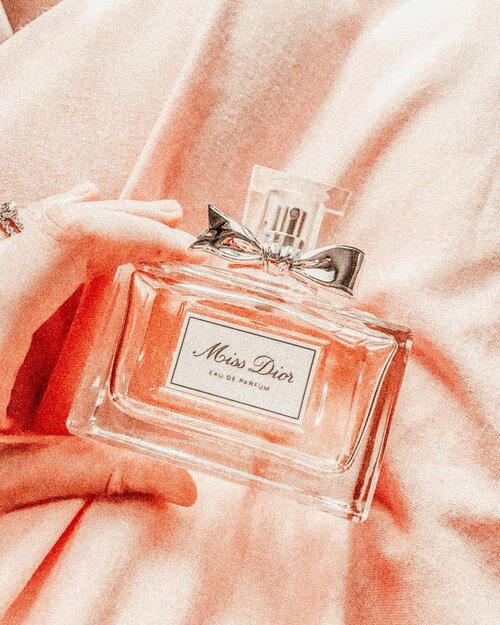 + View more details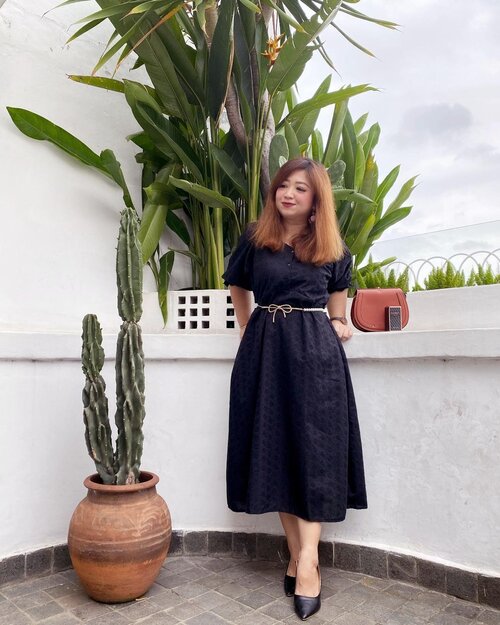 + View more details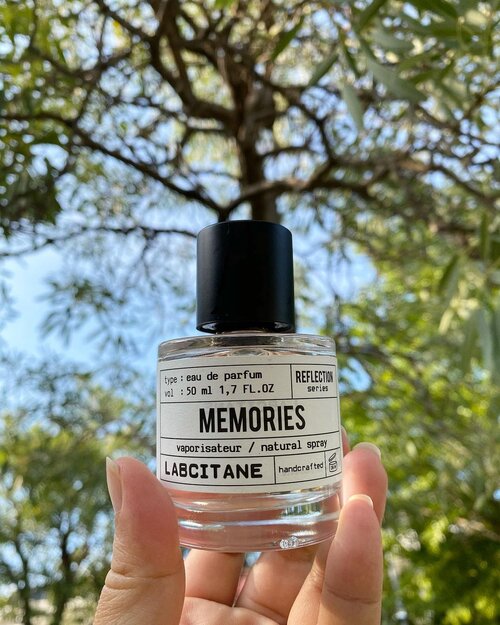 + View more details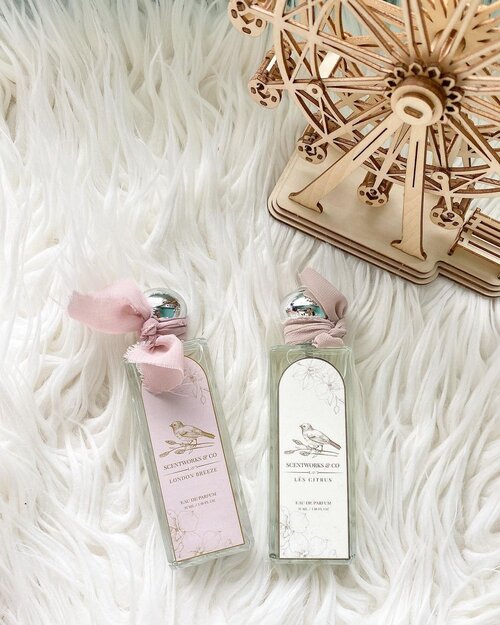 + View more details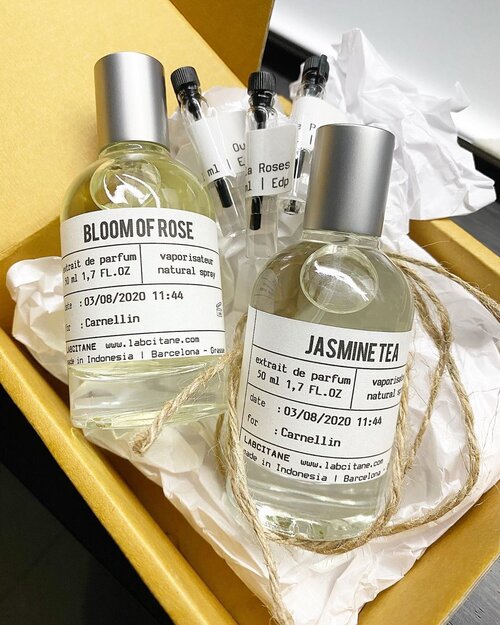 EDP dari @labcitane
Bloom of Rose: aroma citrus ya g settle di rose. Aromanya fresh di awal dan elegant di akhir.
Jasmine Tea: Oh this is something that we all love, sekeluarga suka banget sama aroma ini, citrus with white floral tones yang stabil dari awal spray sampe 8 jam lebih. Jadi aromanya fresh terus dan delightfully clean. Ini buat kita aromanya mirip sama pas masuk ION mall 😊 aromanya memorable dan refreshing. A bit zesty and suitable for lifting up moods.
Nah selain kedua perfume ini, ada 3 tester juga,
Vanilla Roses (slightly sweet and oh so vanilla), Oui (sweet and addictive), dan Rose Peony (penasaran sama ini karena banyak yang suka, aromanya lebih ke peony, beautiful dan suitable for daily use).
And I thing I will keep on purchasing perfumes from
#Labcitane
karena dengan puas akuh bisa wa terus dan tanya-tanya mengenai each perfume yang ada (terjual di shopee) dan akan datang. Jasmine Tea ini juga hanya ada pas kita minta, dan enaknya mereka bisa diminta rekomendasi scent apa yang kita cari atau suka.
Yang penting buat aku dalam sebuah perfume bukan first atau hearth note nya tapi base dan semua scent yang settle and last for the rest of the day.
#edp
#eaudeparfum
#parfumlokal
#love
#igstyle
#igbeauty
#clozetteID
#instadaily
#instabeauty
#igbeauty
#review
#beautyreview
#cleanscent
#citrus
#flowers
#jasmine
#rose
#jasminetea
#vanilla
#scent
+ View more details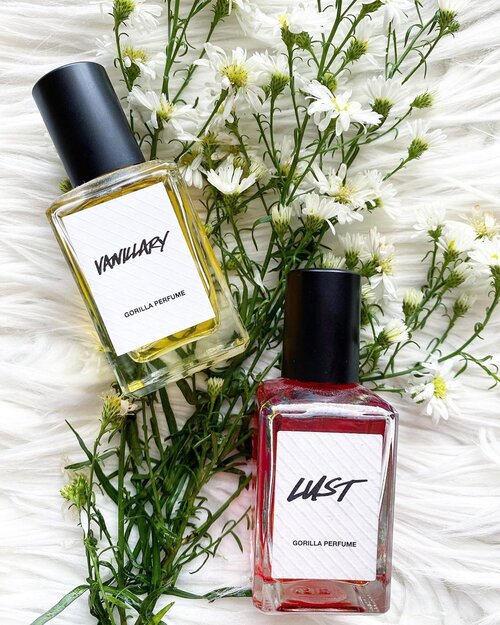 They are still the best.
These babies last for a really long time, doesn't change nor altered, stay consistent and smells so good.
Vanillary comforts me, and Lust excites with pure jasmine.
Jadi inget dulu sukaaa banget sama White Musk The Body Shop, lalu Fuzzy Peach nya juga, dan perfume seperti Acqua di Gio (blue cyan color), Kenzo l'eau par pour femme, and I still love them, jadi ada aroma yang amat sangat memorable and masih tetap kucari.
Kalian gitu juga gak sih? Ada perfume yang sampai kapanpun gak pernah bosen 😌 sampai cari perfume baru pun aroma nya mirip-mirip
#lush
#perfume
#edp
#eaudeparfum
#love
#lust
#vanillary
#vanilla
#jasmine
#flowers
#beauty
#igstyle
#igbeauty
#instabeauty
#instagood
#potd
#clozetteid
+ View more details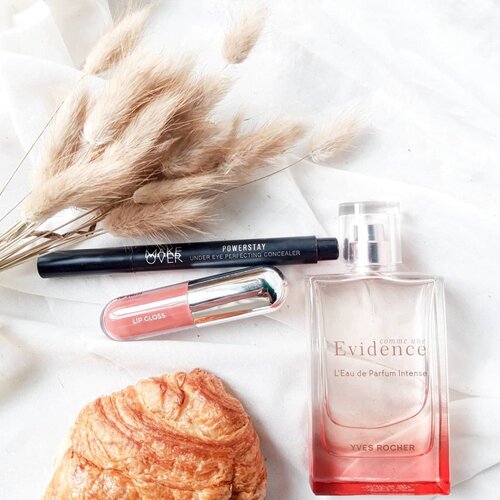 Monday mini reviews 🖤
#makeoverid
powerstay under eye perfecting concealer in medium, it comes in a click pen mechanism with a small brush applicator which is easy to apply for under eye. Coverage is good and not cracky. Practical but sometimes its difficult to control how much come out.
#yvesrocher
Comme Une Evidence EDP. A sweet feminine fragrance. This fragrance can last all day long, but the bottle cap isn't tight enough.Top notes: bergamot, violet leavesHeart notes: rose, jasmine, wild lily of the valleyBase note: patchouli
#roseallday
Joy pill lip gloss, glossy pink soft, no glitter, non sticky and lightweight formula. This is also perfect for topper. Infused with Vitamin E, sun protection and ester oil. Want to try the chill pill shade because its more deep in color.Share your current favorite lip and perfume products below ⬇️
+ View more details

loading ...
Back To Top