loading...
Search
91 RESULTS FOR EDUCATION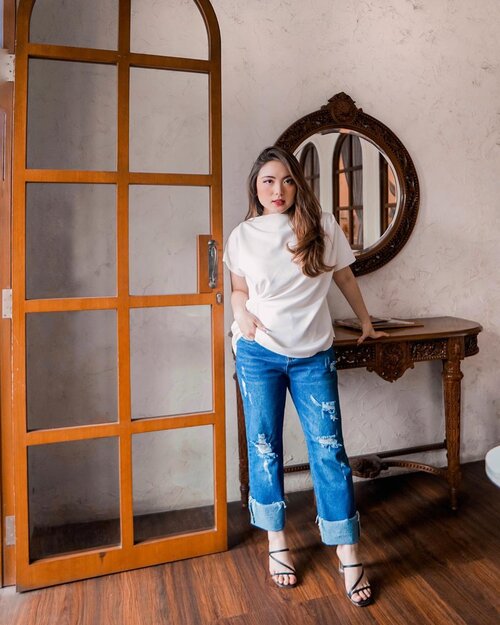 + View more details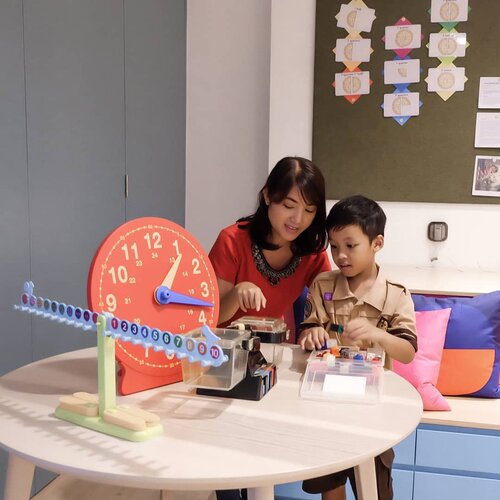 Moms, percaya gak kalau semua anak-anak suka banget belajar tapi kadang cara kita yang salah dg memaksakan cara belajar kita ke mereka..Sama kayak kita aja yg dewasa, kita pasti lbh semangat kerja kalau pekerjaan kita itu sesuai minat atau passion kita kan?.Nah, cara paling efektif buat anak-anak jadi semangat belajar adalah dengan bermain.. Makanya udah 2 minggu ini Deston mommy ajak buat trial class di @iq.educationIQ Education adalah tempat belajar diluar sekolah (les) khusus subject English, Math dan Coding..Beda dr les biasa disini pakai kurikulum IB, full English dan pakai banyak permainan seru utk belajar..Disini Deston ambil subject Math, dan seru banget lho belajar Math pakai games Kahoot, interactive board dan alat peraga seperti di foto ini, jadi anak-anak bisa lebih mudah memahami konsep berhitung dan angka...Nanti bakal mommy Maya ceritain lbh lengkap deh di
#anitamayaadotcom
atau klo penasaran ada sneakpeak nya di highlight story dg judul "IQ Education".
#IQEducation
#learning
#math
#fun
#DestonMarvelle
#mommyblogger
#bloggerslife
#ClozetteID

+ View more details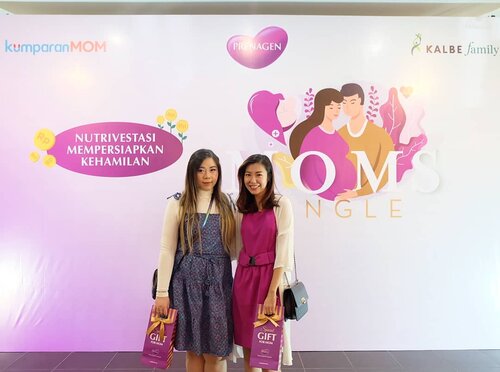 + View more details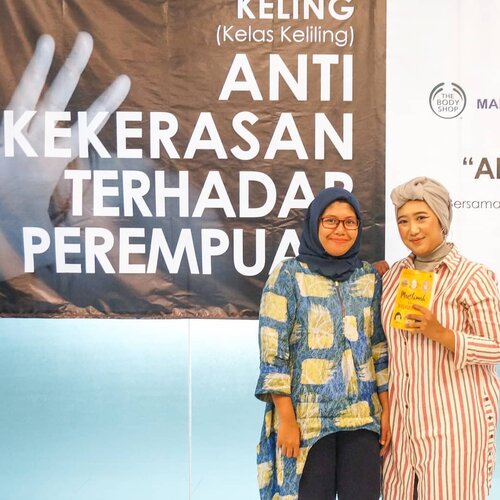 Eits, jangan ketuker ya. Pembicaranya yang berbaju biru, yang turbanan mah aku. Yah akunya tampak begitu dewasa sih dengan badan bongsor dan dandanan begini, sementara Mbak @kalis.mardiasih masih cocok jadi anak kuliahan. 😝.Akhirnya daku bisa ketemu salah satu panutan yang kritis, cerdas, dan aktif bergerak menyuarakan aspirasi serta membela hak-hak perempuan. Sesi talkshownya bentar banget, moga berkesempatan ikut @kelas.kalis di lain waktu..Oiya, talkshow dari @womanblitz yang bekerjasama dengan berbagai pihak, diselenggarakan dalam rangka memperingati Hari Anti Kekerasan Terhadap Perempuan pada tanggal 25 November..Setiap tahun, ada kegiatan Kampanye 16 Hari Anti Kekerasan Terhadap Perempuan hingga tanggal 10 Desember yang merupakan Hari Hak Asasi Manusia Internasional..Yuk ambil bagian dalam meningkatkan kesadaran terhadap hak-hak dan ruang gerak perempuan. Cara paling sederhananya, bisa dengan mengikuti talkshow atau acara diskusi bertajuk seperti ini. Semoga selanjutnya kamu bisa mengedukasi orang-orang di lingkungan terdekat, meski aku tau itu enggak mudah. But at least, you have educated yourself. .
#kelaskalis
#womenempoweringwomen
#womenempowerment
#hariantikekerasanterhadapperempuan
#perempuanbersuara
#girlpower
#ClozetteID
#femaledailynetwork
#femaledaily

+ View more details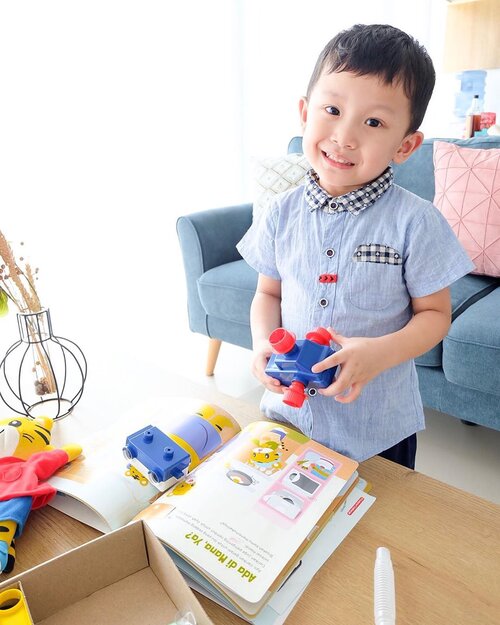 + View more details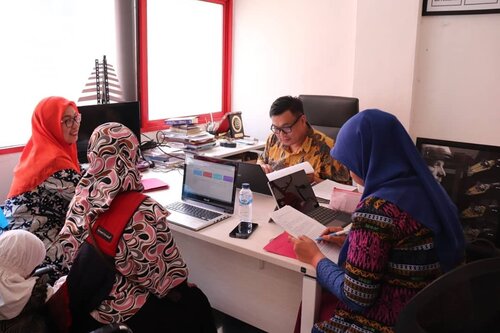 "Pekerjaan menulis dan menyunting adalah dua pekerjaan yang membutuhkan latihan dan praktik terus menerus. Ini membuktikan bahwa kedua pekerjaan ini bukan lahir dari (sekadar) bakat. Tetapi lahir dari ketekunan dan kerja keras."(Abi Ratno)._Bersyukur sekali saya berada di antara mereka. Mendengarkan potongan potongan ilmu yang kemudian saya masukkan ke dalam laci laci memori. _Selama ini banyak yang "meremehkan" pekerjaan menulis dan menyunting ini, padahal dua pekerjaan ini yang akan melahirkan buku-buku berkualitas. _Salam takzim kepada penulis dan penyunting yang berintegritas tinggi. Tanpamu tak akan sampai cerita cerita hikmah, ilmu yang bermanfaat dan luasnya ilmu pengetahuan hingga disebutkan buku adalah jendela ilmu, alat tranformasi dari kota ke kota, dari satu negara ke negara lain. Pekerjaan yang luar biasa sekali. Sehinggalah, akan tersemat pahala amal jariyah yang akan terus mengucur deras di saat jasadmu tiada._
#shortstorywriter
#writersnetwork
#editor
#childrensbookauthor
#tutiarien
#education
#profesional
#clozetteid
+ View more details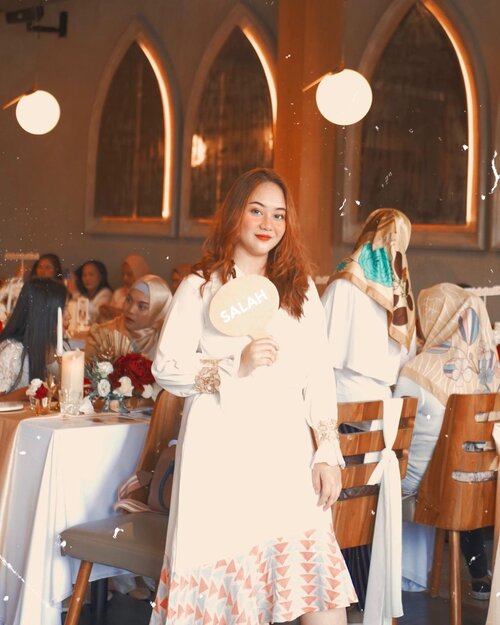 False
Is a complicated word for some people
Fear of wrong will educate children
Fear of going wrong to feed a child
And all the wrong things that we always fear.
But whats the points of it? 🧐
Instead of thinking about whats wrong? Why as a parent we're not thinking about his feeling? is he being happy as a child?
Did we give him time to learn and play?
.
Its not about being successful or win, its about the process and how we teach empathy to our environment, its about learning and love give empathy to his friends and family. for all mothers out there, hold on and get excited for tomorrow because its always gonna be a new day and its ok being wrong once in a while, it doesn't make you a bad mother. because from mistakes be a lesson and eventually become perfection. yesterday I was very happy to be able to attend @parentingclubid event besides being able to share with fellow moms there I got a lot of knowledge, especially how to optimize children's intelligence. of course I will discuss it fully in my blog soon so stay tuned! 🥰 .
.
@parentingclubid @clozetteid
#KehebatanSiKecil
#ParentingClubID
#ParentingClubIDXClozetteID
#clozetteid
+ View more details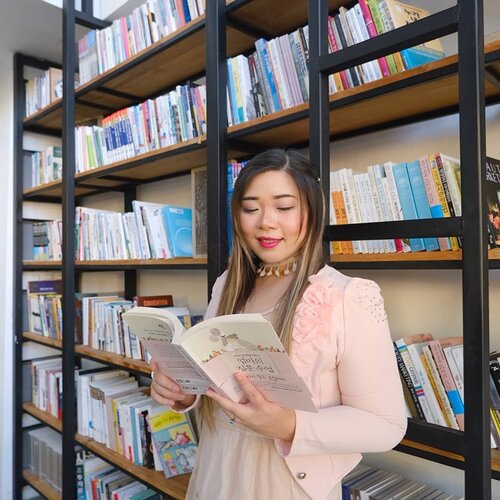 + View more details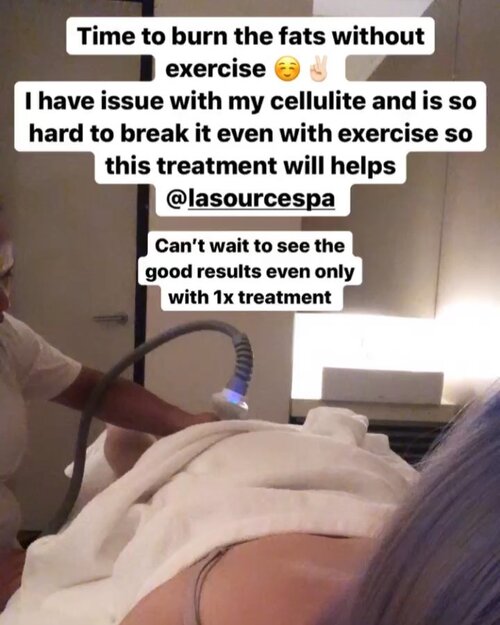 Cellulite is the hard one to fight with even with exercises. So I decided to try out this method to help reducing my cellulite. In just 1 session there's a significant result like slightly smaller size and I can feely thighs are firming than before. This kind of treatment definitely can't be done in just 1 session if you want to see big result. But I am happy with @lasourcespa to help me and educate me about how bad my cellulite and how to treat it.
As you can see on 2nd picture, there's lifting lines and firming skin.
Will i come back for more? Definitely. 😊✌🏻
#ladies_journal
#beauty
#treatment
#clozette
#clozetteid
#skintreatment
#slimming

+ View more details

loading ...
Back To Top