loading...
Search
100 RESULTS FOR EDUCATION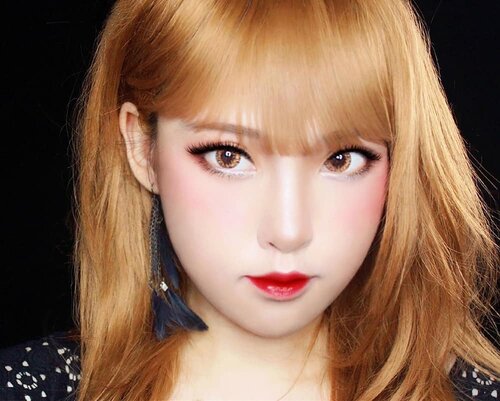 I've tried my best to prepare myself for higher education. i'll focus on my study in the future. I don't think i have enough time for everything that makes my daily schedule became super-hectic. But don't worry, i'm still an artist, and i'll became more productive to make an artwork. My field of study is still about art, and ofc my thesis too..I'm so excited to enter a new university, meet new people from other country, meet professor to guide me, find an international community and explore the ideas. I do really hope, my journey become an international artist will bring me to the next level. I've been through so many experiences that makes me feel so excited to make an artwork with 'international taste'. Several have been exhibited in International media and TV. .I'll work harder!.....
#Art
#Artist
#JapaneseStyle
#JapaneseMakeup
#Gyarumakeup
#GyaruGal
#Gyaru
#makeup
#可愛い #かわいい #ギャル
#JapaneseBeauty
#kawaii
#beauty
#girls
#fashion
#harajuku
#cchanelbeautyid
#japan
#モデル  #メイク  #ヘアアレンジ #オシャレ  #ギャルメイク #ファッション #ガール #かわいい
#clozetteid
+ View more details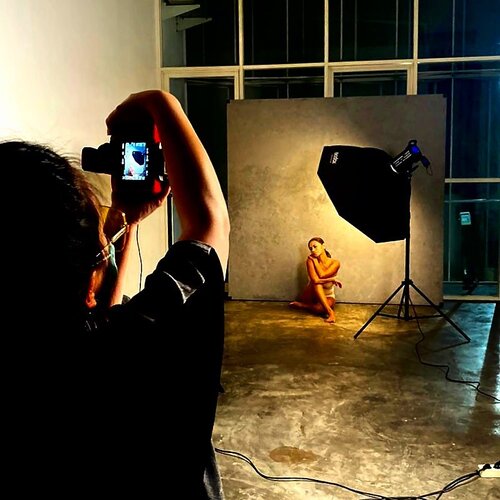 + View more details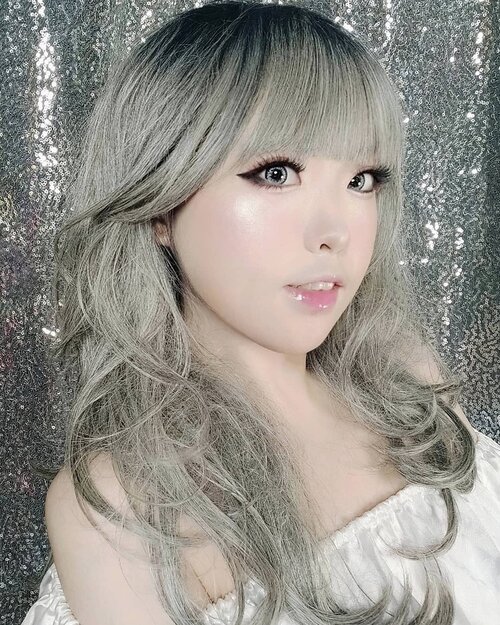 It seems like my signature makeup will fit perfectly for wedding makeup. It will keep you looking flawless - just focus on eye makeup & natural-glowing skin..*Tbh, i don't have an interest to get married in my 20's or early 30's bcs i'm too focus to improve myself & carreer. I don't think i have a time for romance. But if someday i decide to get married, i'm sure i'll do my own makeup & hairstyle, design & make my own wedding dress, write down the rundown, ask my sister to make a wedding cake (she is a professional chef & cake-art decorator 😘).My experiences tell me much about it all. I just need an event organizer to help me during the party 😌btw, garden party always be my fav one, with the closest family and friends. It's kinda private bcs i don't like too many guest. Such a waste if i invite too many people but i don't really knw them well. .I'll sing ballad love-song for my husband to be. 'You're the Inspiration' by Chicago (1984) is on the top on my list. Tbh, i have a high standart for a man i want to live with. Beside good looking, someone who will support me for everything i do, has a sense of art too, a deep thinker and open minded person. So, we can share about everything & make an artwork together. I don't want wasting time to have a small talk with wishy-washy kind of person. Career is my number one priority. I'll never trade every second of my life by living a fake love-live or be with someone that's not educated enough..I don't like a 'normal-boring' life like getting married-having baby-raise the kids-etc. I'm not gonna say it's wrong. Not at all, all people has their own choice, right? But i don't want to have that kind of life. Don't judge me bcs of my own choice. As an artist, i have my own life-goals, i prefer to live my life to th fullest & inspire the world with my artwork &ceativity.If someday i find someone who fill my expectations, has similarities and same way of thinking, i'll have no hesitation to living a marriage life and write down our planning to inspire others. But if not, it's not a big deal too. I never afraid to be alone. I enjoy it because i'm focus on what i can do to inspire others and living my thousand dreams
+ View more details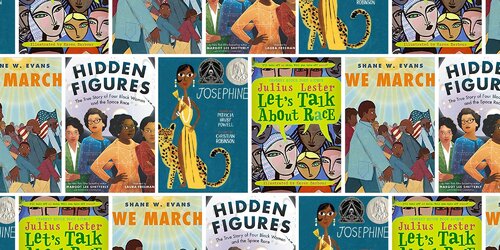 It's never too early to talk to your kids about race. These books are a great place to start.
Simak juga artikel menarik lainnya di Article Section pada Clozette App.

+ View more details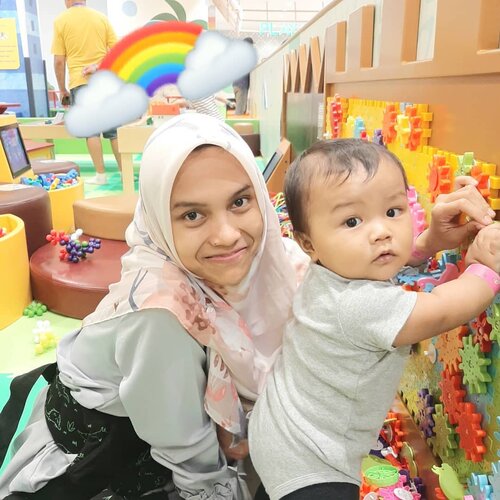 🎵🎶 Libur tlah tiba, libur tlah tiba, hore-horee-horeee🎶🎵 .Udah punya planning ngabisin waktu liburan kemana aja nih?Mau liburan yang jauh atau deket?.Nih aku punya rekomendasi ONE STOP PLAYING AREA💃.Jengjeeng .🌻Here we gooooo!🌻@famgofest sebagai festival playpark keluarga pertama di Indonesia💫💥Tersedia 50 permainan dengan tema education, experience dan juga entertainment. WOW!Gak hanya itu gais! Ada perfomance juga dari Main Act : Pink Fong, Nussa Rara Show, Badanamu, Tayo, Robocar Poli dan icon FamGoFest yaituuu LatomochiGokss, lengkap abiss kann💥3 pertama yg kusebutin itu favourite hanif. Makanya sayang bangett euyy kalo dilewatin😭 .🌻Dimana sih venue nya?🌻 .FamGoFest akan berlangsung di ICE - BSD, dari tanggal 19-29 Des 2019.Tiket FamGoFest juga berlaku untuk masuk ke event IceFest di hari yang sama. Gilss, gimana gak worth it tuuu🤗 .🌷Gimana cara dapetin tiketnya?🌷 Tiket bisa dibeli di
www.famgofest.com
atau di Traveloka Xperience.Buat info selengkapnya monggo ceki ceki di @famgofest atau di website nya yaasshh
#Gerakan1000Mama
#bergembiradiFGF
#YukkeFGF
#GSMxBiruruby
+ View more details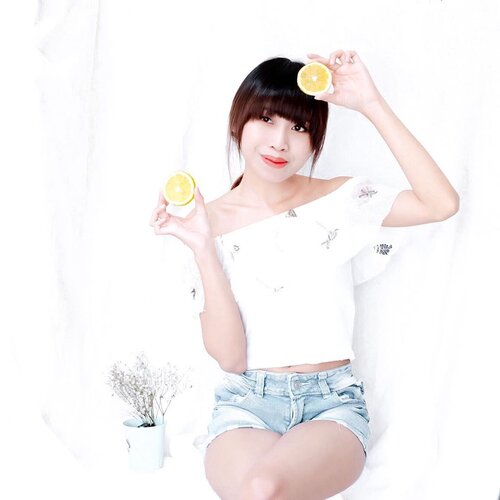 + View more details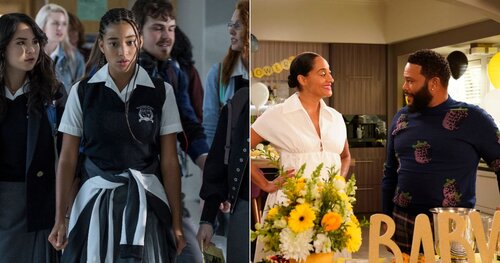 The movies, shows, and documentaries that you can watch with tweens and teens to help foster meaningful and necessary discussions about race.
Simak juga artikel menarik lainnya di Article Section pada Clozette App.

+ View more details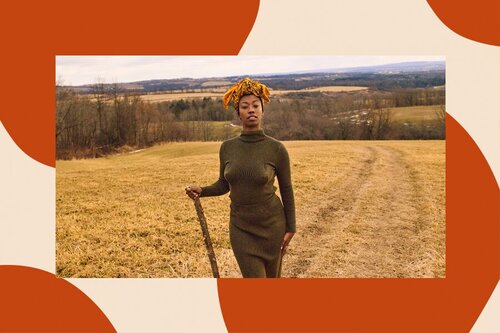 "All of my senses are in overload during this time."...
Simak juga artikel menarik lainnya di Article Section pada Clozette App.

+ View more details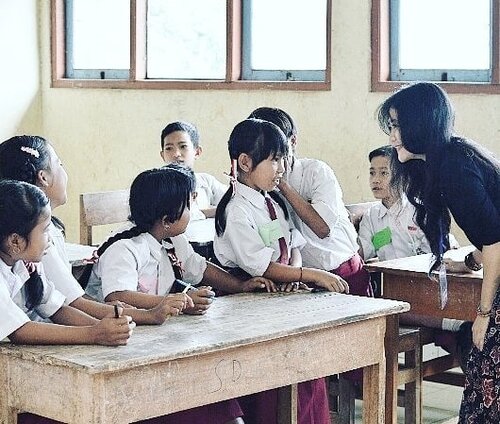 + View more details

loading ...
Back To Top