loading...
Search
1,021 RESULTS FOR ELEGANT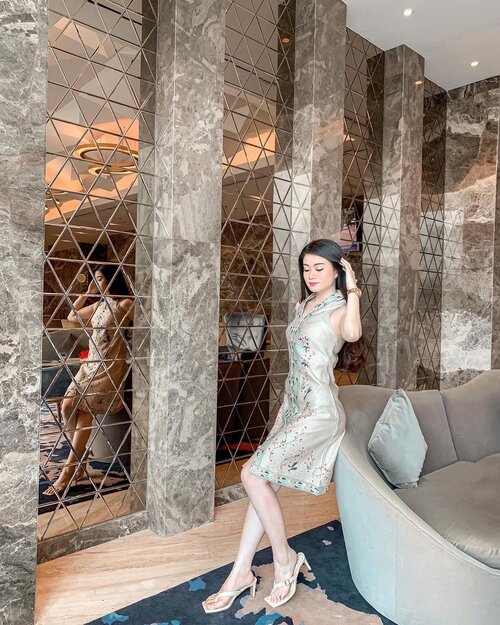 #CNY
ready! 🧧🥂✨ // simple yet elegant Qipao by @claire.cynthiatan paired with @ecclette x @tiffanychrstinee = fascinating 💗

+ View more details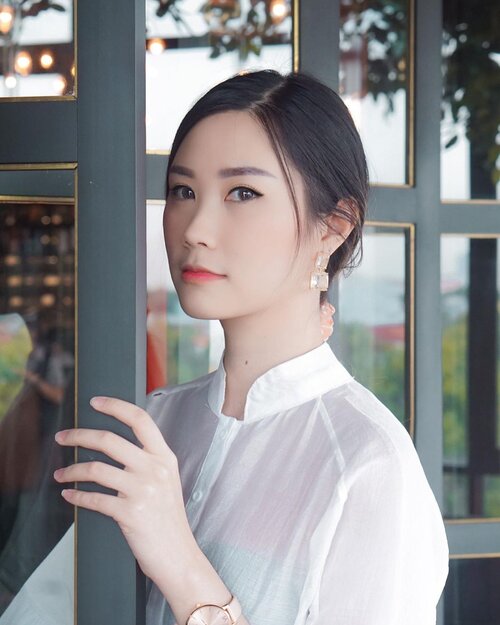 + View more details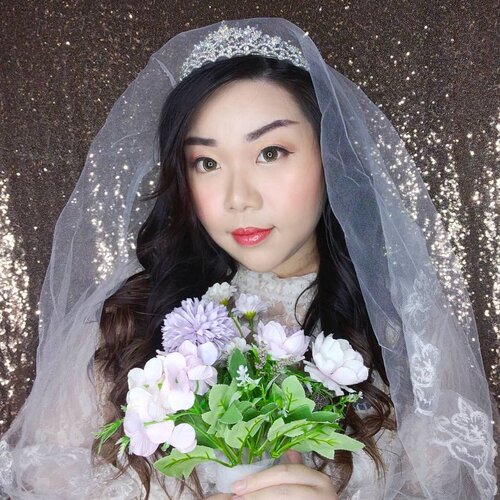 I dooooo
#ngomongsamatembok
🤣🤣🤣.Collab kali ini temanya halu abis, wedding makeup dan accidentally we're uploading it on a "tanggal cantik", 21-01-2021 kata @auzola , jadi kawin massal lah kita sama Oppa masing2 ea 🤣🤣🤣.Anyway, the result of my version of wedding look surprised me because it looks so similar to my original wedding look 😳, i definitely didn't do it on purpose tapi aku emang paling suka soft makeup gini untuk wedding, weirdly enough for someone so extra, when it comes to wedding i prefer simple and elegant (i hate borci2 n too much bling2, for me they look tacky 🙈), that's why for our wedding (almost) 14 years ago, i chose a Korean style soft makeup (that wasn't in yet in that time!).One of the most fun collab so far, don't forget to check out the looks created by the other "brides" 😁!
#weddingmakeupcollab
#makeuplook
#weddingmakeup
#koreanweddingmakeup
#BeauteFemmeCommunity
#SbyBeautyBlogger
#clozetteid
#startwithSBN
#socobeautynetwork
+ View more details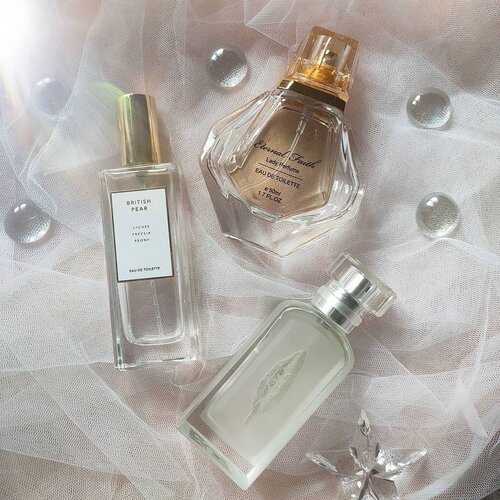 Welcome to
#mindysperfumecollection
part 1!
I rarely talk about fragrances on my IG but i am actually a fragrance addict and i definitely cannot leave the house without wearing perfumes, i'd feel naked!
While i love me some designer and luxury perfumes, Miniso is a real game changer for me and i am crazy in love with their perfumes (most of them are dupes for luxury perfumes, but safe to use unlike those fakes, i developed eczema for the first time when i was clueless and used "bibit" perfumes on my skin), the interest was high when i made a poll on my IGs on wheter or not i should list my Miniso perfume recommendation, i have so many of them but here are the ones that i almost finished (swipe to 2nd pic to see all 5, i just think the other 2 are not pretty enough for the cover 🤣🤣🤣).
1. Fascinating Sakura - My least fave out of the 5 but still very nice. Has a unexpectedly sexy and slightly masculine hint. This one is the cheapest (and also the smallest) of Miniso perfumes that i have, the size is perfect to take traveling.
2. Dancing on Seashore : Bay of Biscay - Sweet but elegant. If you like vanilla scent, you should check this out. This line has a lot of nice variants!
3. Eternal Faith - One of their perfumes with the best, most elegant bottle - . Mature and elegant smelling perfect for nights out.
4. British Pear - from their Jo Malone dupe line, down to the bottle 🤣. This one is fresh yet musky, best for when you want to smell expensive 😁.
5. Green Tea - my ULTIMATE favorite of all of their perfumes, doesn't smell like Green Tea at all (fyi, i hate green tea) instead it actually smells fruity, and i suddenly remember that it reminds my of DKNY Be Delicious (one of my all time fave perfumes). This one i would actually repurchase!
How about you? Do you like Miniso perfumes too? If you do, tell me your favorite, i would love to check them out as i feel like i need to add to my collection now that i have pretty much emptied 5! (Well, i have a few use left out of the 3 in the first pic but the other 2 are completely empty!)
#BeauteFemmeCommunity
#SbyBeautyBlogger
#clozetteid
#startwithSBN
#socobeautynetwork
#perfume
#perfumecollection
+ View more details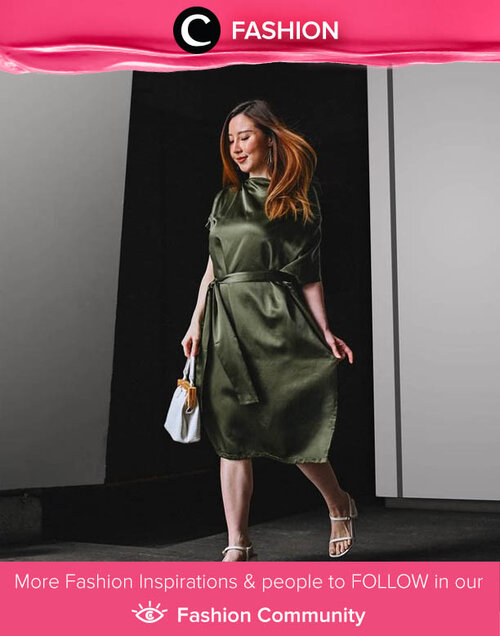 Clozette Ambassador @yanitasya shared her elegant look in green and white. Simple yet classy. Simak Fashion Update ala clozetters lainnya hari ini di Fashion Community. Yuk, share outfit favorit kamu bersama Clozette.

+ View more details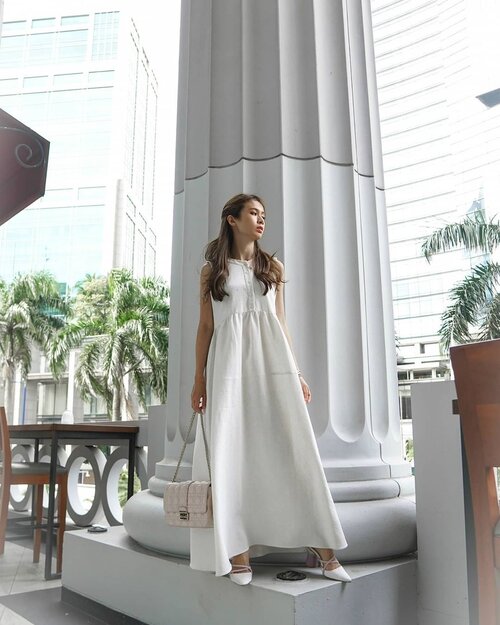 + View more details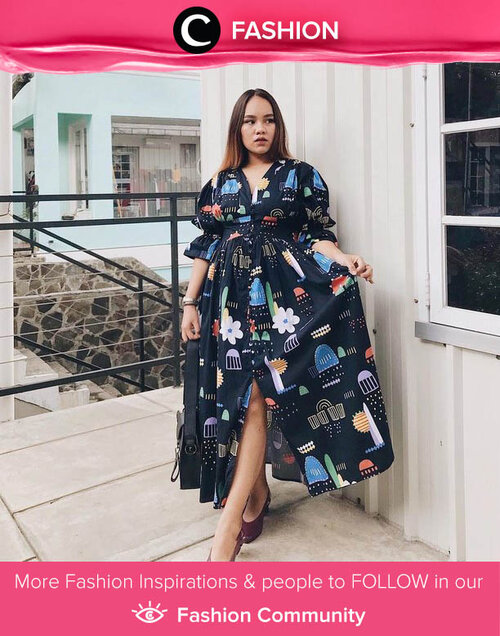 Clozetter @ubbyxx shows us how to mix elegance + playfulness in one go. Simak Fashion Update ala clozetters lainnya hari ini di Fashion Community. Yuk, share outfit favorit kamu bersama Clozette.

+ View more details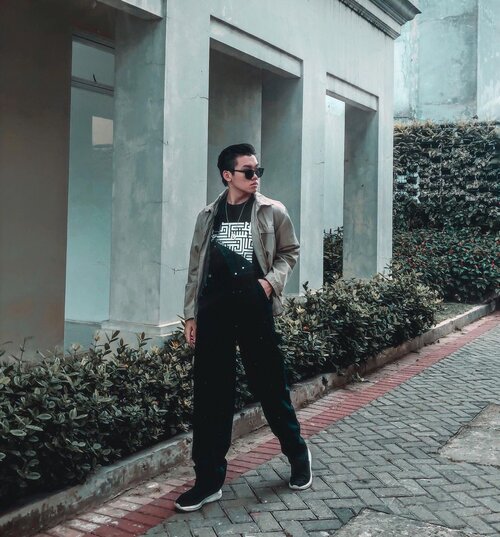 It's Christmas 🎁🎅🏼, but still in love with the neutral color look anyway. Another mix and match inspiration? Check this out ⬇️
•
Hari ini aku mau kasih tau nih mix and match ala Urban Streetstyle yang bisa juga buat acara Natal kalian (mau itu bareng sama keluarga atau temen kalian). Dan pastinya juga menggunakan basic neutral earthy outfit color. Yuk, disimak ya:
–
1. Because it's Christmas, biasanya itu bisa juga identik dengan pakaian yang long sleeves, tapi comfy dan gak membuat kita gerah. Kalian bisa memakai yang hanya berwarna polos atau bisa juga yang ada motif minimalistnya.
•
2. Kalau kalian tipe orang yang suka pakai celana panjang dengan ukuran bawah celananya yang baggy, mungkin kalian bisa memakai overalls. Supaya look kalian lebih Streetstyle dan lebih bersilhouette lagi dengan long sleeve shirt kalian.
•
3. For the shoes, sebenarnya bebas dan sesuai dengan selera. You guys bisa pake casual sneakers, loafers, slip on shoes, or even boots.
•
4. Nah, terakhir sebagai outer, kalian bisa memakai jaket atau coat, bomber jacket, or puff jacket dengan berwarna beige atau warna neutral lainnya. Lalu, untuk aksesoris, my suggestions for you: just wear a sunglasses dan kalung simple, minimalist, dan elegant yang membuat look kalian sedikit lebih extra stylish.
•
For more outfit information? Tap for details ya. By the way, Merry Christmas everyone 🎄 🙏🏻

+ View more details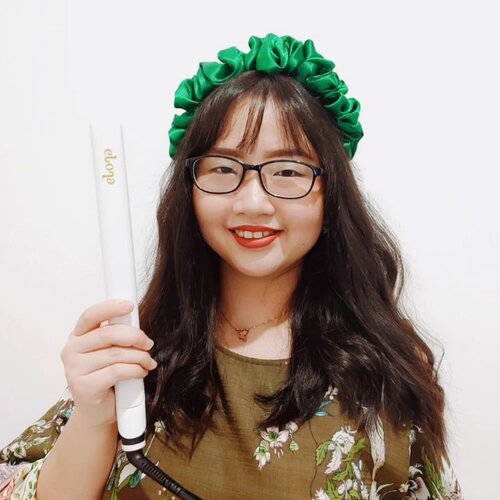 🎄𝘊𝘩𝘳𝘪𝘴𝘵𝘮𝘢𝘴 𝘏𝘢𝘪𝘳 𝘓𝘰𝘰𝘬🎄𝘊𝘢𝘵𝘰𝘬𝘢𝘯 𝘴𝘶𝘱𝘦𝘳 𝘱𝘳𝘢𝘬𝘵𝘪𝘴 & 𝘨𝘢𝘬 𝘣𝘪𝘬𝘪𝘯 𝘳𝘪𝘣𝘦𝘵 ..Walaupun natal tahun ini belum bisa ke gereja, tapi kita tetap ga boleh melupakan ibadah malam natal kan? Nah,
#dirumahaja
tetap bisa kok bikin christmas look! Supaya malam natal kita yg di rumah aja tetap terasa istimewa, bikin penampilan kita seperti layaknya ke gereja mulai dari hair look, makeup & ootd 💚 .Ini dia, Christmas Hair Look versi aku pakai catokan @elonaworld 🤍 Suka poll sama hasilnya setelah pakai 𝙀𝙡𝙤𝙣𝙖 𝘾𝙖𝙥𝙚𝙡𝙡𝙞𝙣𝙞 yg membuat rambut lebih halus, lembut dan berkilau✨ .𝙀𝙡𝙤𝙣𝙖 𝘾𝙖𝙥𝙚𝙡𝙡𝙞𝙣𝙞 tak hanya bisa digunakan sebagai alat pelurus rambut, tapi juga bisa untuk blow rambut/bikin curly hair. Desain yang slim dan elegant, catokan yg bersifat anti bakteri dan menjaga kesehatan rambut dan kulit kepala, kabel yg dapat memutar sehingga tidak mudah kusut dan kita dapat mengatur suhu panas sesuai keinginan menjadikan catokannya @elonaworld ini favorit aku banget ❤️💚 ..Kalian suka Christmas Hair Look yang mana nih? Cek langsung IG @elonaworld for more update about all product by Elona ya guys✨ ..💇‍♀️ Elona Capellini (Ultra Slim Straightener)💰IDR 780.000,-.♐ 𝓓εℂ𝕖Mβe𝕣 24, 2020.
#AforAlinda
#Alindaaa29
#Alinda
@elonaworld @beautycollab.id @clozetteid
#ClozetteID
#BeautyCollabIDxElonaWorld
#ElonaWorld
#Catokan
#Straightener
#CurlyHair
#dirumahaja
#ubahinsekyurjadibersyukur
#jalani_nikmati_syukuri
#rezekigakketuker
#VloggerSemarang
#BloggerSemarang

+ View more details

loading ...
Back To Top