loading...
Search
115 RESULTS FOR ENCOURAGEMENT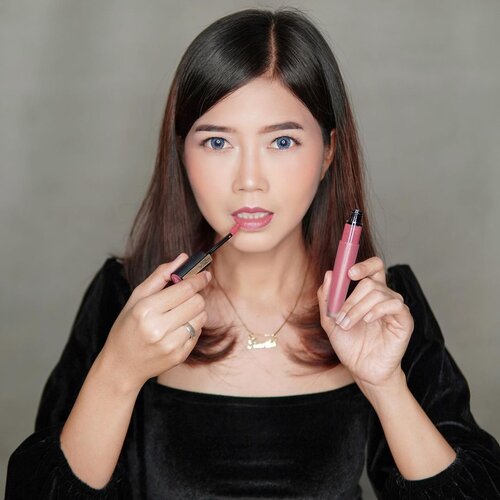 + View more details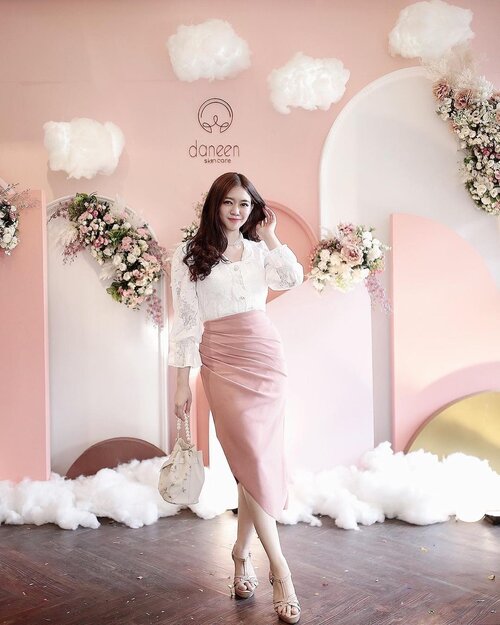 + View more details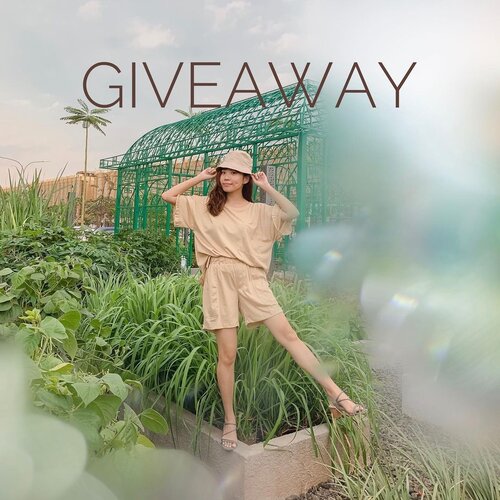 + View more details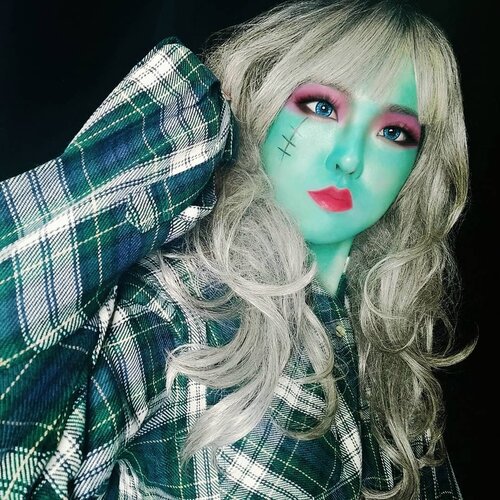 I always want to encourage myself to be autenthic, be unique, be a monster because this is Octoboo! I believe purple and green are the most spooktacular colors. After all, I'm purple and green. Just call me 'Frankie Stein'.. Oh well, this is super duper simple makeup to welcoming October, my favourite month of the year. Only purple and green - and a touch of grumpy face to make it a lil' bit sassy. Maybe next time i'll make the other version of the real Frankenstein, with a touch of gore.. Wait, don't skip! This is my pretty Octoboo makeup collaboration with my beauty fellas..☠️ MONSTER HIGH ☠️Draculaura - @mgirl83Spectra Vondergeist - @vannysarizOperetta - @auzolaAbbey Bominable - @leonita_wennyCleo deNile - @anitaa_beeVenus flytrap - @magdalena_bheRobecca steam - @ochix_zakiyahElissabat - @vallerinechristaballeFrankie Stein - @aiyuki_aikawaC.A Cupid - @banieun08Howleen Wolf - @gadzoticaRiver Styxx - @hincelois_jjJinafire Long - @clarsabb..
#monsterhigh
#frankiestein
#frankenstein
#halloween
#octoboo
#october
#Gyarumakeup
#GyaruGal
#Gyaru
#makeup
#可愛い #かわいい #ギャル
#kawaii
#girls
#fashion
#harajuku
#cchanelbeautyid
#japan
#モデル  #メイク  #ヘアアレンジ #オシャレ  #ギャルメイク #ファッション #ガール #かわいい
#clozetteid
+ View more details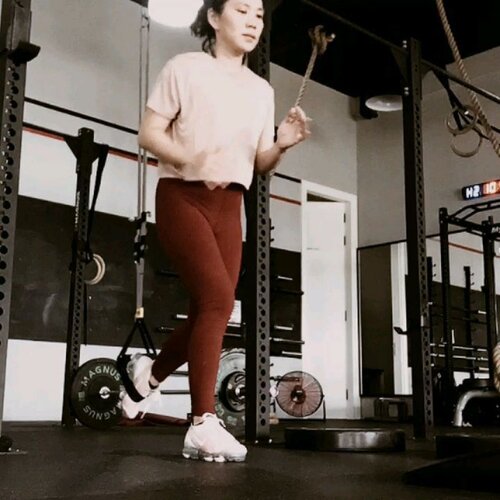 Jadi kenapa di masa pandemi ini aku memutuskan tetap olahraga di gym kesayangan? Pertimbangan aku ada 3;1. Gym - aku cari gym yang sirkulasi udara & cahaya nya bagus, dan kebetulan @vptgym menyediakan itu. Di VPT banyak jendela terbuka yang memungkinkan udara dan cahaya alami keluar masuk. Untuk kebersihan juga sangat terjaga; kru dan petugas kebersihan nya semua sigap, semua menggunakan masker dan selalu menjaga kebersihan lingkungan gym. Selain itu, member yang latihan pun juga di batasi per sesi nya, ngga pernah berkerumun banyak orang di satu waktu. Jadi dengan kedisiplinan mereka, aku bisa latihan dengan nyaman dan aman di dalam gym. 2. Coach - punya Coach yang perhatian sama kerapian, kebersihan dan kesehatan juga salah satu yang bikin aku merasa aman untuk nge-gym di masa pandemi ini. Kebayang nggak kalau Coach nya reckless & masa bodoh sama kebersihan? Kita pasti jadi takut kan mau olahraga bareng?! So shout out to @edwinalexanderr_ for being a very responsible coach :D3. -and the most important one, DIRI SENDIRI. I try to be responsible dan disiplin sama diri sendiri dan orang lain. Tetap jaga jarak, pake masker, sediakan hand sanitizer, nggak pegang-pegang area wajah & leher dan jangan lupa lekas cuci tangan setelah selesai latihan. •Perlu dicatat that I'm not encouraging anybody to follow me ya. You do you, I'll do me. Semua pasti punya pertimbangan masing-masing so please hindari judgement 😚 Kebetulan aku orang nya perlu di pecut dan di motivasi, jadi makanya aku memilih latihan di gym dengan didampingi coach. Buat yang memutuskan di rumah aja, jangan kuatir karena sekarang banyakkkk sekali home exercise yang bisa di tengok di Youtube atau IG. Don't forget to stay active karena dengan olahraga imun badan kita pasti lebih baik•Sekian curcol saya netijen yang budiman, stay safe and stay healthy ya semuanya 🥰•••••••••
#clozetteid
#musclesandmascara
#fitnessmotivation
#getfit
#muaythaigirls
#fitfam
#girlsgonesporty
#activeliving
#fitmom
#fitspiration
#fitspo
#fitnessjourney
#iworkout
#idontsweatisparkle
#gymbunny
#weightlossjourney
#cancersurvivor
#cancerjourney
#bodypositivity

+ View more details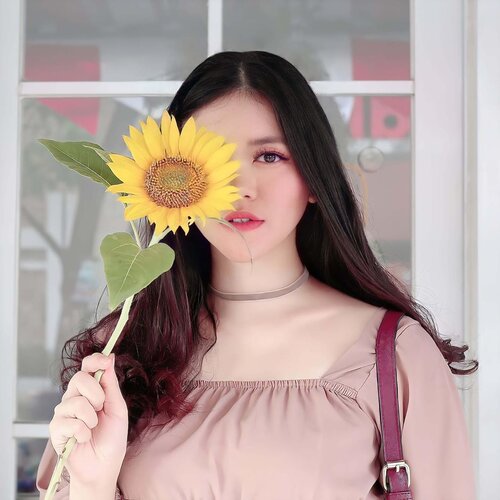 "An open letter to every woman out there" 💌 Dear ladies, we may not know each other's name or story, but I do understand that in life there are happiness, sadness, and struggle. I'm going to do my best to tell you what I wish someone would have told meYou are beautiful. I don't need you to look in a mirror or take a before-after photo. Something and someone created you, just you in this world. Let's be honest, life means so much more than the bodies we borrow. You are uniquely different from every man and woman in this world and that is the definition of beautyYou are smart, you were gifted with the ability to sense, perceive, and think. That's amazing. You control your every thought, every action, every decision, and I'd like you to own that. You are powerful. No one can tell you what to do or who to be, because you make those decisions. Make them countYou are somebody's definition of everything they want to be. It may be for just one thing, but that one thing is important. It means you have something that they do not have. So share what you have with the world, and don't hold anything back. You have the potential to make a difference for someone out thereI can talk and compliment you all day long but I alone cannot give you self-esteem. Part of that is up to the people you surround yourself with. Ultimately, others opinions of you can make or break you, but only if you let them. The most important part of it is up to you. You define your own self worth.At the end of the day, happiness really what it's all about. Here's the thing about happiness: it's not everything, and yet it's still as equally important as love, hope, faith, trust, determination, responsibility, confidence, and even a good dose of stress every now and then. But don't forget to strive for that balance — that perfect recipe that makes you believe you've been successful. It will come in time 👼🏻.....
#selfpotrait
#sharingiscaring
#encouragement
#positiveaffirmations
#spreadpositivity
#spreadlove
#womensupportingwomen
#asianblogger
#ulzzang
#clozetteid
#dreamy
#feminime
#beautyenthusiast
#얼짱 #일상 #데일리룩 #셀스타그램 #셀카 #인스타패션 #패션스타그램 #오오티디
+ View more details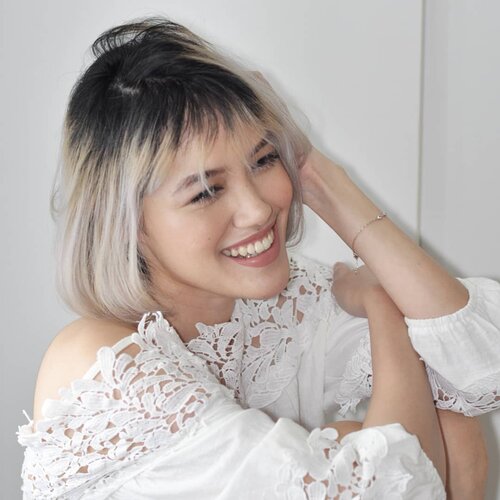 Hi.. it's been a while.......................*Trigger warning*If you are struggling with
#depression
, read until the end or don't read it at all (bcs it might make you feel worse).If you are blessed with good mental health, pls SKIP THIS POST, bcs you'll think I'm a cry baby drama queen, and I don't want it bcs you probably are one of a friend that I cherished..Been thinking whether to write this or not for days, I thought there might be someone who feels the same..I have encouraged myself to choose happiness, to be happy from within, and no one or thing would be able to affect my feeling. But within last week, a series of misfortune happened to me, and of course.. being me, I couldn't help but feeling so effin stupid, useless and unlucky, probably it is indeed best if I just vanished. I counted some words that I saw on packagings to decide whether I should live or shouldn't. I cried in silence in the middle of the night, and early in the morning..My partner caught me crying, (he knew the reason), I was so afraid he'd just blame me and thought I am indeed stupid and useless. But thank God he didn't. He told me that I am still lucky if I see things from the other side..Then I also remembered one of my ex-colleague who had lost so much but not so long after that he had this breakthrough in his life. Probably it's just a storm, that destroyed things that we've built but will stop. Probably I just gotta have more faith..But you know, it's true that if you do your best to see from the other side, there are still good things.. It's never a dead end, it has never been and it'll never be..Let's just try it again, ok? You probably don't (or you think you don't) have supportive ppl around you, you probably got an unprofessional psychologist so you stop coming to one. It's okay.. You still have God and yourself ❤.These are things that made me feel better:- use wysa app- laugh, read funny things, watch comedy, just laugh.- I know you feel like it but stop listening to gloomy music, switch to a good one. I love @jason_mraz 's details in fabric and make it mine.-Make a to-do list for everything, and check it-Stop bc pills

+ View more details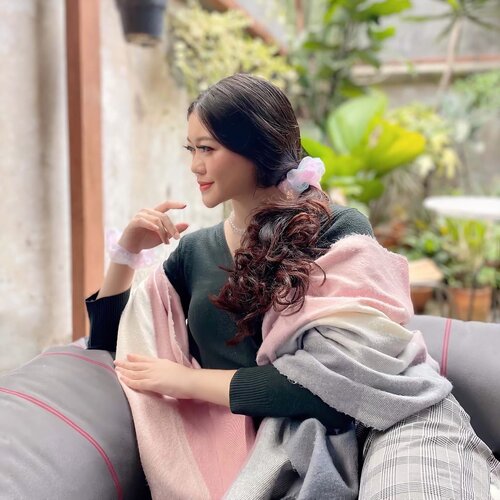 + View more details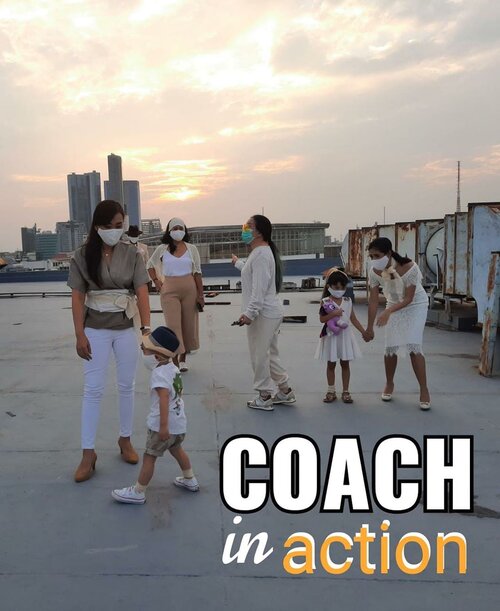 + View more details

loading ...
Back To Top