loading...
Search
50 RESULTS FOR ETERNALEAF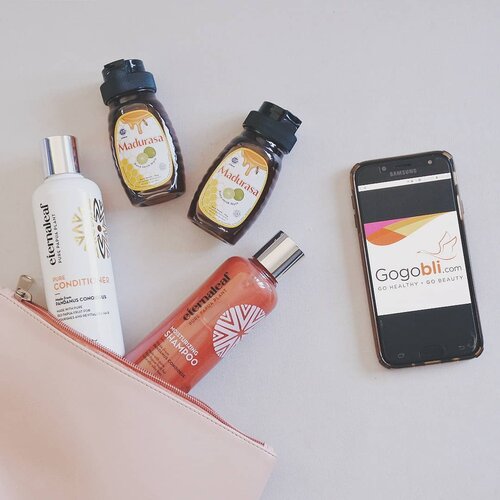 + View more details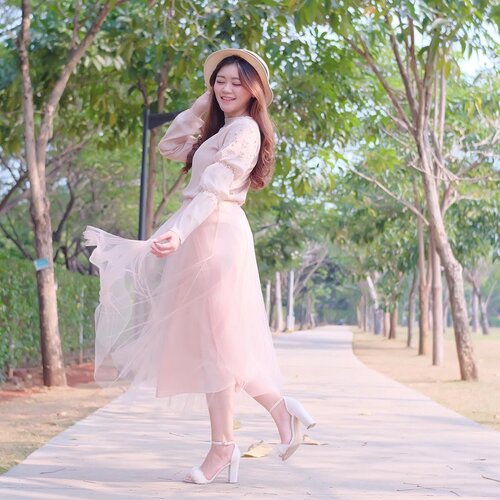 Aku yakin kalian pasti udah sering denger kalo "senyum itu adalah ibadah" 😁💖 Karena saat kita tersenyum, orang lain juga pasti akan bahagia dan turut tersenyum. Untuk itu aku mau ajak kalian berbagi hanya melalui senyum manis yang kalian punya untuk membantu teman-teman kita yang ada di Papua 🇲🇨
.
Caranya mudah, kalian hanya perlu upload foto kalian dengan hashtag
#SenyumkusenyumIndonesia.
Sertakan mention ke @eternaleaf @beleafbeauty @id.cinta @bigsmile.partner + Tag 3 orang teman kalian
.
Setiap foto yang diupload akan disumbangkan dalam bentuk Beleaf Bar Sop yang akan dibagikan di Papua melalui @wahanavisi_id ✨ Dan difoto ini aku mau tag @btariskr @jennitanuwijaya @sabrinamaidaa untuk berbagi smiley face kalian~
.
.
.
#SenyumkuSenyumIndonesia
#ABNONUTARA2019
#BeleafBeauty
#Eternaleaf

+ View more details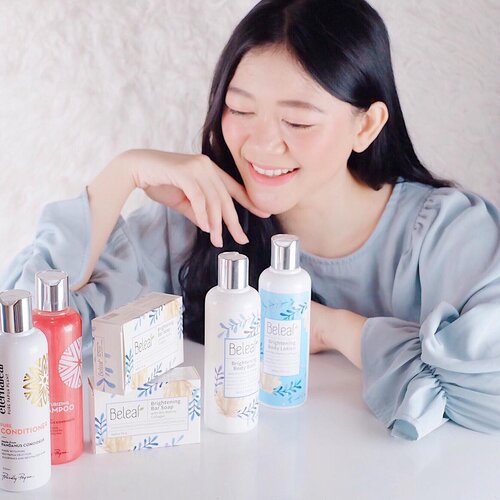 Over the years, I've come to respect and appreciate when it comes to natural skin and hair care products. Especially when it's combine all Indonesian goodness for their ingredients 🌼🍂 .Introducing to you @eternaleaf that using Buah Merah (BM9) from Papua for all their products (which surprisingly known as the highest antioxidant in the world!) I've got their Shampoo & Conditioner and love how it helps with hair loss and leaves a healthy volume hair~.And also for the body, there's @beleafbeauty body bath & body lotion that contains Bio Marine Collagen and Tranexamic Acid which give a soft-supple skin, helps to fade any scars, and made our skin brighter and healthier 🧡 Have you tried any of them?...
#ABNONUTARA2019
#BerawalDiUtara
#12JalurDestinasiWisataPesisir
#BeleafBeauty
#Eternaleaf

+ View more details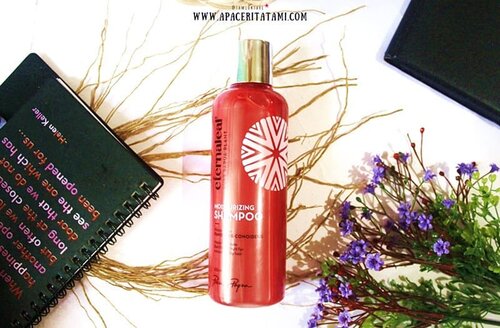 + View more details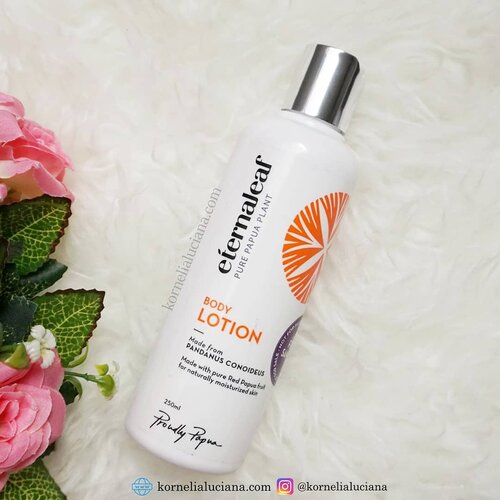 + View more details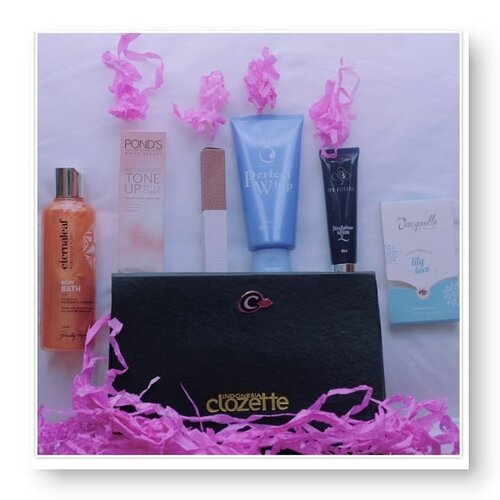 Seneng banget dapat Un4gettable box dari @clozetteid
Happy 4th anniversary Clozette..
Terimakasih untuk kebersamaan dan juga isi box-nya yg menyenangkan ini!
Terimakasih juga buat @eternaleaf @pondsindonesia
@senkaindonesia
@jacquelle_official dan @zap_beauty .
Happy 🙆🙆
.
#ClozetteUn4gettable
#ClozetteID
#beautybox
#skincare
#makeup

+ View more details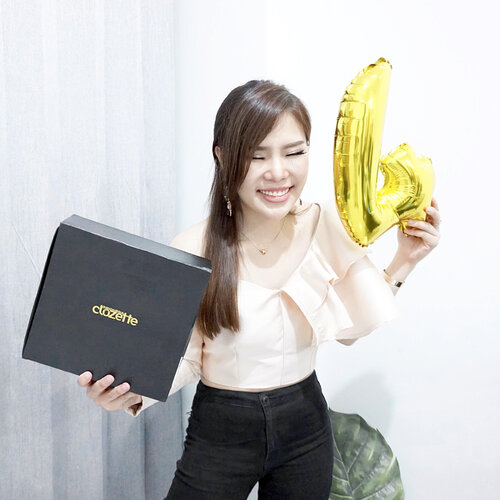 [Swipe please] Happy 4th birthday @ClozetteID ! Thank you for the amazing Un4gettable box consists of :* @pondsIndonesia 's Instabright Tone Up Milk Cream* @senkaindonesia Perfect Whip Facial Foam* @jacquelle_official Lily Lace* @zap_beauty Lip Matte Nuddy* Spa Essentia Java Body Scrub* Eternaleaf Body BathHappy girl is here ! Can't wait to try all of the products and wish you a blissful birthday and keep inspiring! 😍🤗❤️🎉-
#ClozetteID
#ClozetteUn4gettable
#BeautyBox
#BirthdayBox
#Portrait

+ View more details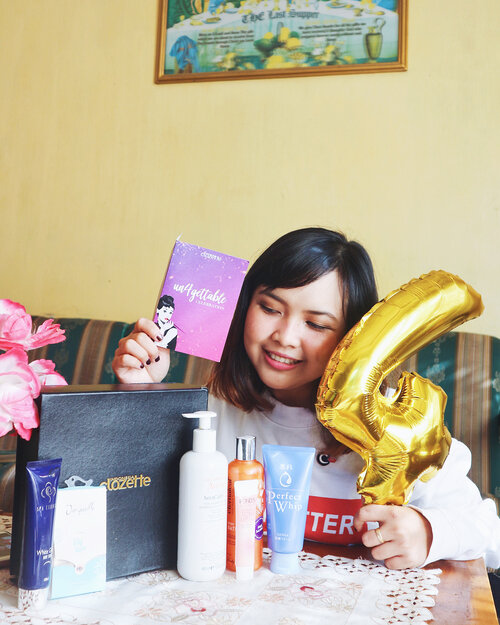 I'm very proud to say that it's been 4 years myself being the amazing part of Clozette Indonesia's journey, we have gone through unforgettable years with @ClozetteID since day 1. Happy Anniversary ♥️
[email protected]
@SenkaIndonesia @Jacquelle_official @eauthermaleaveneindonesia @eternaleaf
#ClozetteID
#ClozetteUn4gettable

+ View more details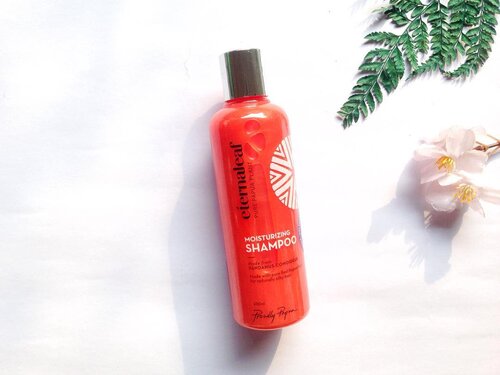 + View more details

loading ...
Back To Top