loading...
Search
3,562 RESULTS FOR EVENING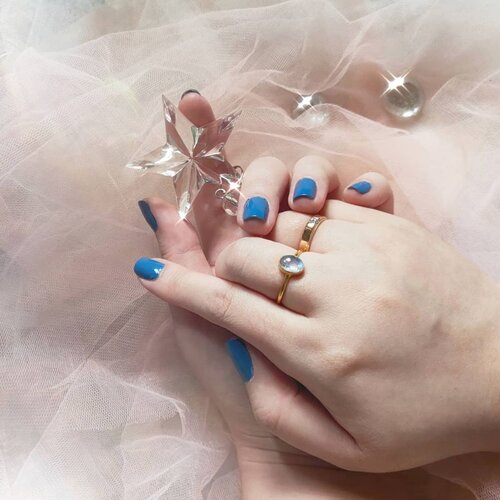 - Moonstone cultivates compassion and empathy. It helps us to tap into our intuition and enhances psychic abilities and clairvoyance. The creative and intuitive power of feminine energy is activated by the moonstone. The serene and tranquil energy of the moonstone also invites creativity, healing and motherly protection. -
As much as i love my diamonds, i was traumatized by losing a few (both just the diamond or the entire ring) along the way and i just cannot deal with that 😥. Plus various kinds of gem stones and their beautiful powers and philosophy speaks to me so i truly love gemstones and prefer to collect and wear them for everyday life (i prefer to wear my diamonds on special days only as i am clumsy/forgetful and the only jewelry i wear even to sleep and shower is my wedding/couple ring).
This is my first moonstone ring and my newest jewelry (that is not entirely costume), it's a Valentine's Day gift from me for me. I wear it so whenever i look af it, i am reminded of how strong - how much stronger i am than i ever know. How i am worthy and i am loved. How, at the end of the day, it is i who has to love myself first, the hardest and the best - because the one person who i can always rely and count on is myself.
Btw, i am so SO proud of this pic, i think it's super beautiful and i definitely up my photography skill from 0 to errr 7 or so , quarantine really does have its positive sides too!
Have a nice day everyone!
#moonstone
#moonstonering
#BeauteFemmeCommunity
#SbyBeautyBlogger
#clozetteid
#startwithSBN
#socobeautynetwork
+ View more details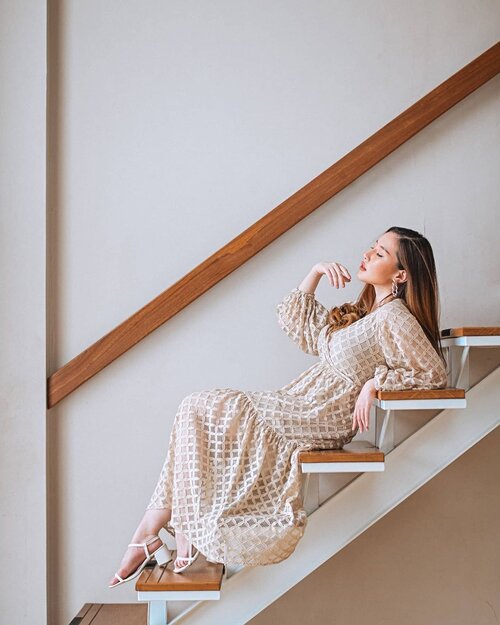 + View more details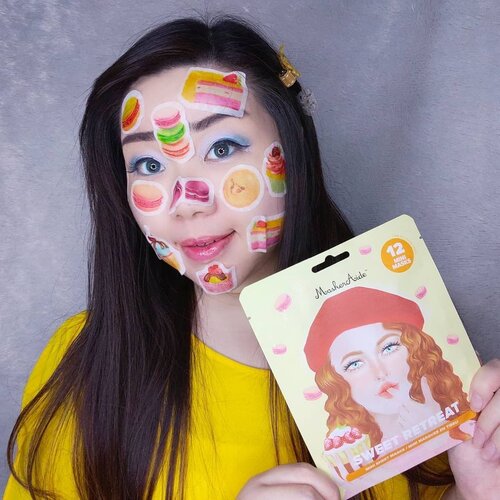 I honestly have mixed feelings about this mask set from @maskeraidebeauty - But let's start with the positives (because there are a lot of them!) :+ It's ridiculously cute!+ The concept is fun and it makes doing your mask fun, which is helping in my case because i don't particularly enjoy the hassle of applying facial mask 🤣!+ It has a sweet, tantalizing scent. I don't usually like strong scents when it comes to my skin care (esp if it smells like flower/baked goods/artificial fruit) but this one is so mouth wateringly sweet i forget to feel weird about it (but it has no negative side effect so no worries for me).+ It has thin sheet pieces and the serum is watery so the serum delivers fast to my skin and application time is shorter than regular, super wet, slimy sheet masks.+ It really works to make my skin hydrated without the overbearingly sticky and greasy effect most Korean sheet mask seems to give me.In the meantime i am concerned about :- How the sheet pieces are so thin yet there are a truckload of the watery serum left in the package, the amount of the serum (and it's really really thin and watery too, almost like water so you can totally spill it all over if you're not careful) left is really overwhelming and even though i use it all over my body+husband's i can't help to think most people would probably dump it? Seems like such a waste for me.- Since the sheets are so thin and in smaller pieces, they don't hold all that much serum (hence the leftover), i worry about how effective the mask set would be for drier skin that needs more hydration, they might not get the full potential of the mask because of the concept.However, it is still a great product that i will definitely use again, it's so much fun and you can even take selfies with them (as you can see, i got a bit carried away 🤣🤣🤣) so if you're interested you can get them at my Charis Shop (Mgirl83) for a special price or type
https://bit.ly/sweetretreatsMindy83To
directly go to the product's page 😉.
#SweetRetreatSET
#maskeraide
#CHARIS
#hicharis
#reviewwithMindy
#beautefemmecommunity
#koreancosmetics
#clozetteid
#sbybeautyblogger
#koreanskincare
@hicharis_official @charis_celeb
+ View more details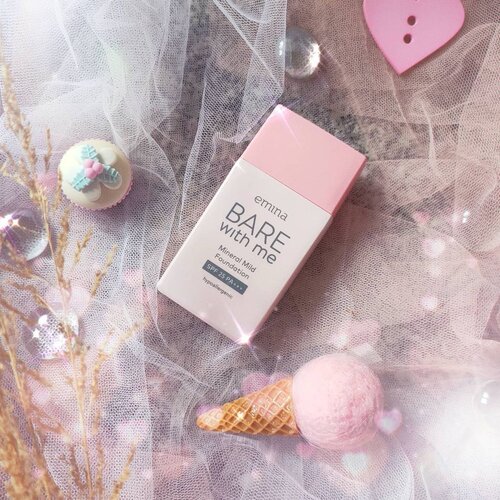 Beberapa kali posting waktu pake @eminacosmetics Bare with Me Mineral Mild Foundation banyak yang minta review dan nanya soal coveragenya... so here it is 😁.Jadi meskipun namanya foundation, dia tuh super ringan dan cair, menurutku texture dan performanya lebih mirip dengan tinted moisturizer - tapi dengan sedikittt coverage lebih. Jadi coveragenya gimana? Ya light, ngga bisa buat nyamarin jerawat atau kemerahan yang agak parah - tapi mampu meratakan warna kulit (asal ngga terlalu banyak blemishes yah). Kalian bisa lihat di slide ke 8 untuk close upnya, kelihatan dia ngga bisa menutupi kemerahan allergy attack yang ada di dagu tapi dia bisa bikin kulitku kelihatan lebih even. Waktu pertama kali buka foundation ini, aku kaget sih karena dia super cair jadi harus hati-hati, storing juga jangan miring-miring karena kalo miring pas dibuka dia akan tumpah dengan bersemangat hehehe.Menurutku foundation ini oke banget buat di pakai sehari-hari (udah ada SPF 25 PA +++ juga) atau buat remaja yang belum perlu makeup terlalu banyak, kalau mau coverage lebih tinggal pakein concealer dan compact powder - selama kulit kalian ngga terlalu banyak blemishes, the end result is very nice. Tipe-tipe my skin but better gitu, natural and skin like finish. Dia juga non-comedogenic, non-acnegenic dan hypoallergenic - all three are very important for me and berarti bisa di pakai kulit acne prone (dan teenage yang lagi hormonal abis) dan juga kulit sensitive.Aku pake shade 01 Light yang cukup match sama kulit aku dan aku suka sih pake ini karena ringan dan ga clogging my pores gitu, untuk oil controlnya so so ya.. menurutku buat kulit normal to dry masih oke banget dan buat oily skin mesti di set pake sebum controlling powder kalau mau dia stay lebih lama dan ngga geser.Aku juga pas akhir tahun di kasih versi cushionnya nih sama @eminacosmeticssurabaya , mau di review sekalian ngga nih?
#reviewwithmindy
#clozetteid
#BeauteFemmeCommunity
#SbyBeautyBlogger
#eminacosmetics
#eminabarewithmemineralfoundation
#foundationreview
+ View more details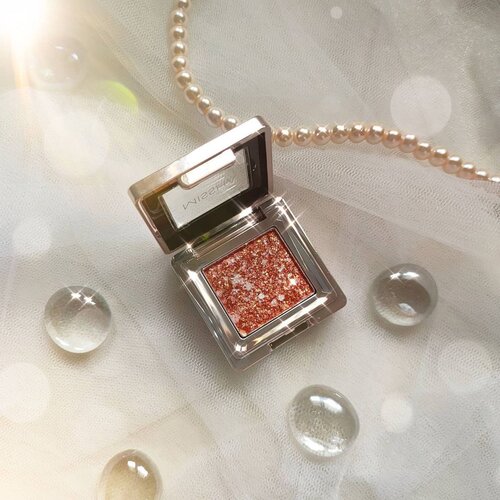 My love for shimmery Korean eyeshadow will never fade 🙈.I usually prefer eyeshadow palettes, but for micro glitter shimmery shadows, i don't mind singles - like this @misshaglobal.official Kodern Shadow Glitter Prism. Weirdly enough i cannot find the shade's name in the packaging (or it might only written in Korean, which i definitely cannot read) i thought it was Lucid but i dug up my old receipt (i got it from @altheakorea a while back) and turned out it's
#9
Dragon - which looks almost bronze-brick red in the pan but translate into a more Rose Gold shade when used.I was drawn to the unique presentation and it's actually hand made??? Which makes it all the more interesting for me. It seems like they combined and pressed several colors, shimmers and micro glitters for each shade and press them together, resulting in highly reflective, full dimensioned glittery, pigmented (the swatch only took me some light swipe okay) shadow. It's just simply beautiful, smooth (no grittiness whatsoever, the glitter particles are sooo fine) and easy to use. I am happy with the shade i chose, it's very easy to wear and pair with most shades and it's pretty enough to wear on its own (not many shades can be worn solo and not make my eyes looks smaller/weird) - but because it's soo pretty... I kinda want to collect all of the shades and there are quite a lot of them 😭. Price wise, it's not too expensive (78-120k, depending on the OS), but if you try to get them all, obviously they add up 🤣.I am obviously in love and that means i highly recommend it, even if you don't wear a lot of makeup and just want some color on your eyes and be done with it, i think you will appreciate this one. TAKE ALL MY MONEY!
#glitter
#eyes
#glittereyeshadow
#kbeauty
#clozetteid
#sbybeautyblogger
#BeauteFemmeCommunity
#shimmeryeyeshadow
#eyeglitter
#reviewwithMindy
+ View more details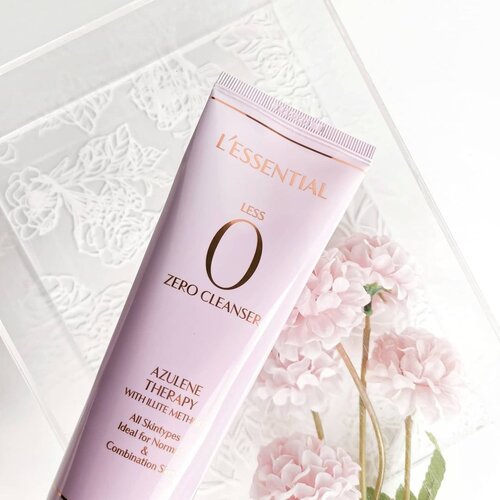 #friyayfaves
featuring my current fav cleanser @lessential.global Azulene Illite Anion Zero Cleanser.
This cleanser has succeeded in making me move on from my favorite cleanser for the past 2 years, a Korean brand too
Main Ingredients
🧁 Guaiazulene to soothes and hydrates skin.
🧁 Illite Anion to clenases the pores with anti-bacterial properties.
🧁 Centella Asiatica help to calm irritated skin.
It has rich foam looks like whipped cream and super soft, gently cleanses the skin, is very safe & comfortable for my sensitive skin. It smells good too, I can't explain what it smells like? the smell gives a fresh and soothing sensation.
There is no stripping or dry sensation after rinsing. My skin feels clean, soft, hydrated and there are no residues left at all. This cleanser can be used as a single cleanser in the morning or as a 2nd cleanser on the pm routine, both work very well.
If you have acne-prone skin, you don't need to hesitate to use this cleanser, because it doesn't make your acne worse. It even helped to calm down the acne and other skin problems.
I really hope that L'essential products will be available in Indonesia soon, so I can stock up this cleanser.
#lessential
#azulene
#kbeauty
#skincare
#sensitiveskin
#skincareroutine
#skincarelover
#skincareaddict
#skincarecommunity
#beauty
#beautycommunity
#beautyblogger
#beautyreview
#beautytips
#skincarereview
#cleanser
#clozetteID
#centellaasiatica
#koreanskincare
#koreanbeauty
#kskincare

+ View more details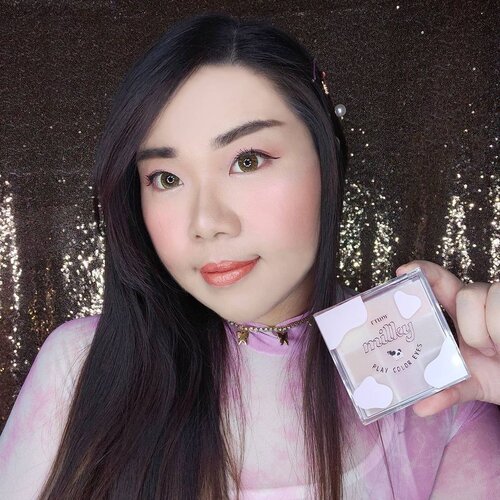 Here are three different eye looks wearing @etudeofficial Play Color Eyes in Strawberry Milk, definitely perfect for soft, everyday look with extra bling - although i think i can even create a bolder look using shades like Strong Strawberry and Strawberry Brown (now that i said that i feel like i should try soon haha).
I honestly have been reaching and using it nonstop lately, most of the sweet Valentines day looks i did used this palette, and that's how i feel for more of Etude's palettes, they make me gets carried away by how easy to use and effective they are!
Btw i think it's cute that they began naming their shades (or at least i just noticed them, did they always used to name their shades from the beginning?) like Western brands but is it just me or they seem to anyhow name the shades 🤣🤣🤣? Or is it just a Korean thing...
Anyhow, You can get yours with special price at my Charis Shop (Mindy83) or type
https://bit.ly/strawberrymilkMindy83
to get directed to the page directly.
PS : please ignore my wonky falsies in the last pic 🤣🤣🤣, sometimes when i wear them for picture takings only i don't even realize they are falling off until i see i the photo 🙈.
#etude
#playcoloreyesstrawberrymilk
#CHARIS
#hicharis
#eyeshadow
#koreancosmetics
#koreanbeauty
#reviewwithmindy
#kbeauty
#clozetteid
#sbybeautyblogger
#BeauteFemmeCommunity
@hicharis_official @charis_celeb @charis_indonesia
+ View more details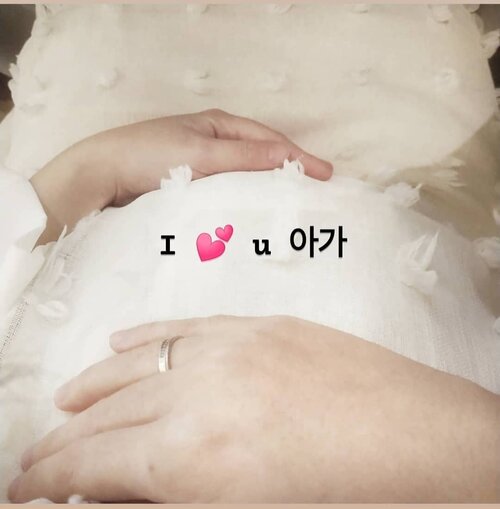 + View more details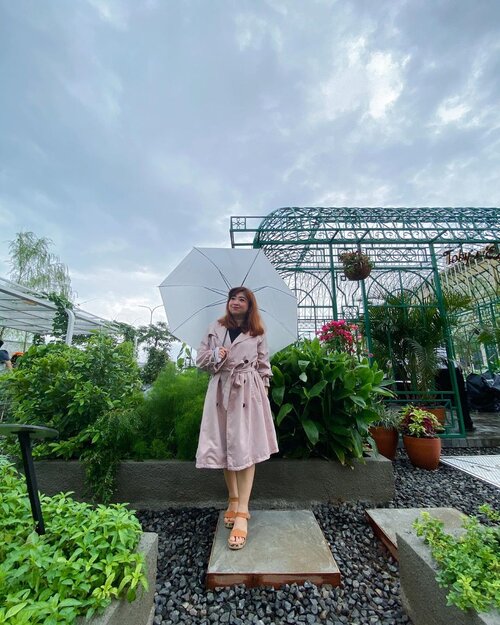 + View more details

loading ...
Back To Top