loading...
Search
91 RESULTS FOR EXCESSIVE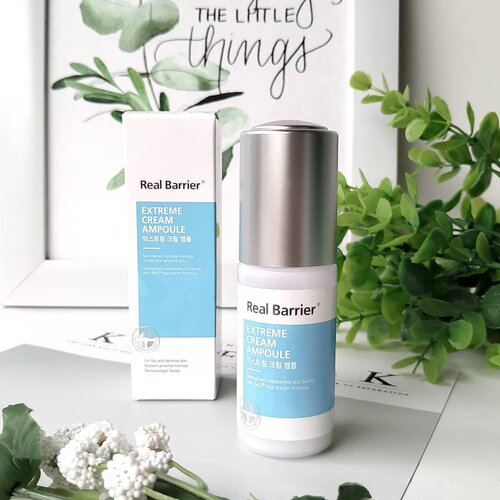 Welcome February 💙 I will start this month by continuing to review Real Barrier products, yeahh 2 products to go ...
.
Real Barrier Extreme Cream Ampoule
.
It's a deep moisturizing nourishing ampoule to relieve and improve dryness, puffiness & dullness. Reading the product's name and its claims I thought this ampoule would be very thick and heavy, but again I was wrong! this ampoule has a milky white slightly viscous & funny texture, not sticky at all and sink in pretty fast. The smell is different from the 3 previous products that I have reviewed, this product doesn't have that citrusy or fruity scent, it has a hint of refreshing soothing scents.
.
Packed in a plastic dropper bottle. The dropper is quite unique unlike most ampoule droppers, but I have had a serum with this type of dropper. With 30ml size which may be used up 1-2 months with regular use.
.
Contains triple ceramides complex (ceramide NP, ceramide-9S & aqua ceramide), panthenol, 3 calming complex provides deep within hydration & nourishment.
.
Because of the quite ligt texture, so I can use it in my am & pm routine. I'm the type of person who doesn't like heavy skincare especially during the day because my skin is a combination to oily, it will feel stuffy if I used too much moisturizing products. But, while using this product I feel totally fine, it gives great hydration throughout the day without making my skin excessively oily.
.
I think this product can be used by all types of skin, not only for dry skin, the texture is quite light seems to be acceptable for you who have oily skin.
.
.
You can buy this Ampoule and the other @realbarrier products at @stylekorean_global
.
#stylekorean
#stylekorean_global
#realbarrier
#TrymeReviewme
#skincare
#dryskin
#dehydratedskin
#kbeauty
#skincareroutine
#skincarediary
#skincarelover
#skincarecommunity
#beauty
#beautycommunity
#clozetteID
#beautyblogger
#sensitiveskin
#dryskin
#skinbarrier
#koreanbeauty
#hydrating
#hydratingampoule
#ampoule
#hydration

+ View more details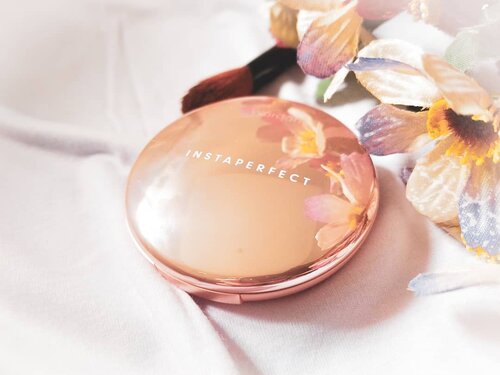 __
Wardah Matte Fit Powder Foundation
_
This is the first time I have Powder Foundation product. The shade I choose is Beige number 13. I was a bit afraid to try this at the first time. Fortunately, this powder foundation doesn't disappoint me at all. Almost all the claims are true on my skin. It gives soft focus on my face, longlasting natural buildable coverage, and it can absorb excess oil on my skin and gives matte effect at early hours usage. Currently love this powder foundation.
_
You can read Indonesian full version review on my blog (farahsab.com)
_
@instaperfectbywardah
#bloggerperempuan
#clozetteid
#makeup
+ View more details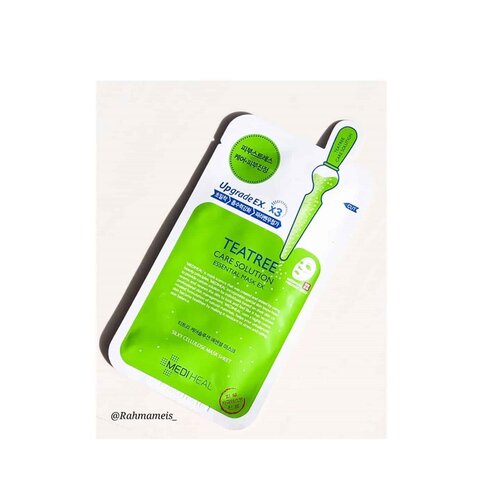 #reviews
MEDIHEAL "Care Solution Essential Mask EX"...Teatree Mask is a mask that can irritate and refresh the skin without feeling sticky after you use it... 💦TEXTURE AND SCENT: In terms of texture, this mask is white like a wet tissue and has a clear, rather thick essence... 📦PACKAGING: In terms of packaging the mask is wrapped in green and white plastic, according to the color of the tea. Good size and practical. 🍃 HOW TO USE: Rub the toner on the face that has been cleaned. Remove and remove the mask from the package, and put the sheet on the face. Rest comfortably for 10 - 20 minutes then take off the mask...🍁Review: Masks are very useful masks to overcome skin problems such as acne and oily skin. I wear this when the skin is problematic, the effect of moisturizing and calming the skin is very felt. The essence that I use a lot after wearing these masks, is applied over the surface of the mask for maximum results. I recommend using this mask for oily skin with extra tea tree which is known to be able to control excess oil... 🌿INGREDIENTS: Water, tea tree leaf oil, tea tree extract, willow bark extract, centella asiatica extract, hottuynia cordata extract, soybean seed extract, pea extract, sage extract, lavender extract, matricaria extract, rosemary extract, cymbopogon schoenanthus extract, Boswellia serrata resin extract , glycerin, propanediol, 1,2 hexanediol, xanthan gum, butylene glycol, panthenol, trehalose, betaine, carbomer, allantoin, polysorbate 80, arginine, disodium EDTA, dipotassium glycyrrhizate, tocopheryl acetate...🙌🏻 Attention: The above review is based on my experience, and the results depend on each of your skin...🙏 How about you? Attracted to try it ???... 🌟 Rate: 5/5..🔖 Buy at @altheakorea
+ View more details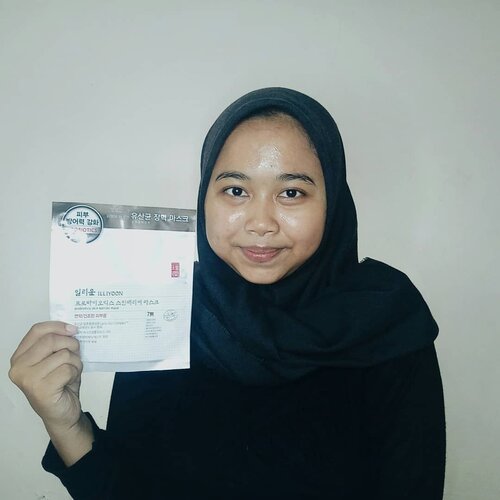 + View more details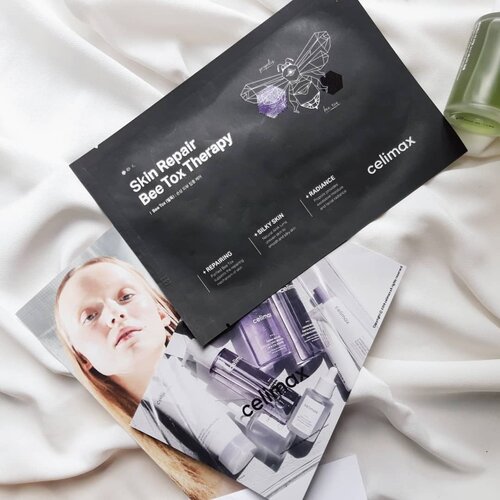 I hope you guys have a great weekend! ☀️I have tried Celimax mask. Bee Tox Skin Therapy Mask is a facial sheet mask contains Bee Venom and 5% AHA which enhances, repairs, and improves the texture of skin. It increases the skin's elasticity by nurturing natural collagen formation and provides effective exfoliation and nourishment...Key Ingredients✅Purified Bee Venom for skin repairing✅5% AHA Citric Acid and Lactic Acid for smoothen skin and remove excess sebum✅Propolis Extract for maintains soft & glowing skinThis mask also contains salicylic acid, grape and apple extract. Alcohol and fragrance at the bottom. I have good relationship with AHA, especially glycolic acid so I feel excited to try Lactic Acid. I often find Citric Acid in the composition of face wash and toner. Citric Acid exfoliates the complexion, which results in ridding of dead skin.Texture & Scent•••••This mask packed in 25 ml, yellow color essence and the consistenty is thick. Comes in black thick packaging and so informative for customer. The scent feels like honey and flower. I like the scent, its not too strong. This sheet mask has a plastic separator which makes it easy for us when apply the mask. The sheet material is very good, thin, and good for adherence on the skin. Easy to use! See in my next pictures how thin this mask is, the color is similar to my skin...Experience•••••When Im using this mask, I can immediately feel the tingling effect of exfoliant ingredients. I use this mask for 10 minutes as recommended to avoid over-exfoliation and irritation. I removed the mask, the remaining essence still a lot on the surface, so I use my face roller to maximize the absorption of the essence. Even though it's still sticky and very wet, I don't rinse it (as suggested)My skin feels so smooth, hydrated, plump and looks brighter (bye bye dull skin). I dont feel itching and this mask doesnt iritate my skin. In my opinion, this mask is great to use when I feel dull and need extra shot. If I use this for long-term, like once a week I think the result will be great 👍..*PR from @celimax.korea @celimax.review
#clozetteid
#soconetwork
+ View more details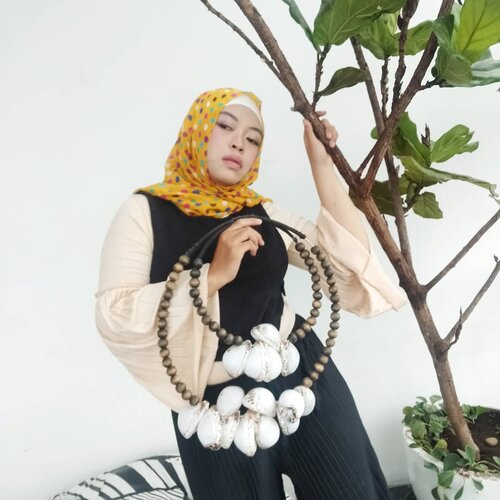 + View more details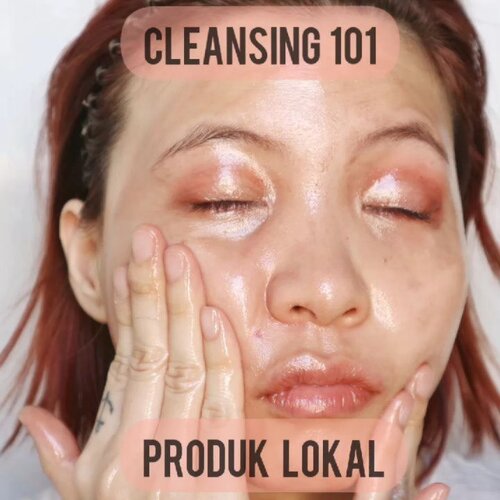 SKINOIA CLEANSING PRODUCTS_____@skinoia.id ini adalah brand lokal ya gengs.Dia ini produk2nya vegan & cruelty free.Berikut ini ada 2 step cara aku membersihkan makeup dengan Skinoia .PERLU DIINGAT : walaupun cuma 2 step di video, tapi setelah micellar water harus bilas lagi dengan Face Wash ya.-• Skinoia Calendula Light Cleansing OilAs the name implies, teksturnya light dan tidak lengket. Liquid-y seperti air sehingga mudah diratakan dan enak saat massage wajah tu. Cepet banget bersihin makeup nya bahkan eyeshadow yang agak stain jg bisa hilang. Formula nya oke banget, dia dpt meng-emulsify ketika terkena kontak dengan air sehingga mudah dibilas dan tidak meninggalkan residu.- •Skinoia Rose Micellar WaterKlaimnya mengandung lebih dari 90% rose water , dan kebetulan kulitku cocok bgt sm anything rose. It is a non stripping micellar water that actually feels really hydrating on skin. It removes excess dirt like dreams! Bahkan pas pagi bangun pun, kapas tuh masih item2. Ngangkat kotoran banget pokoknya.Another plus point is, drngan kandungan rose water yg tinggi aku pikir wanginya akan lumayan strong. Ternyata ENGGAK. Wanginya subtle dan memang tidak ada tambahan artifical fragrance. ___I LOVE BOTH!! 8/10
+ View more details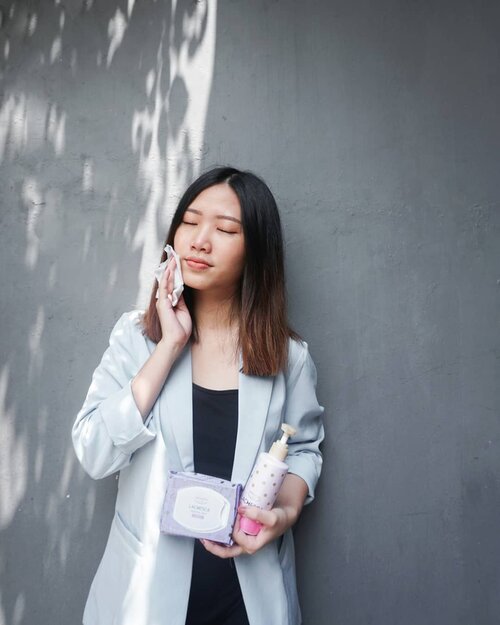 Less hassle using these 2 products from @kosecosmeportid 💛To my verdict:Softymo Cleansing Sheet:Multi-function, it removes excess make up even the one which has great staying power just like eyeliner or mascara. (u just need to wipe it for 2 or 3 times, agak lebih effort) Tapi lebih simple, tidak usah dicuci lagi sudah ok 👌Softymo Eye Make Up Remover:Oil-based, it melts away the dirt and restores moisture. Doesn't feel heavy, but you need to rewash your hair with soapy cleanser. More on the blogggg!🙋. ___
#EverydayBeauty
#BersihPakaiSoftymo
#Kosecosmeportid
#ClozetteID

+ View more details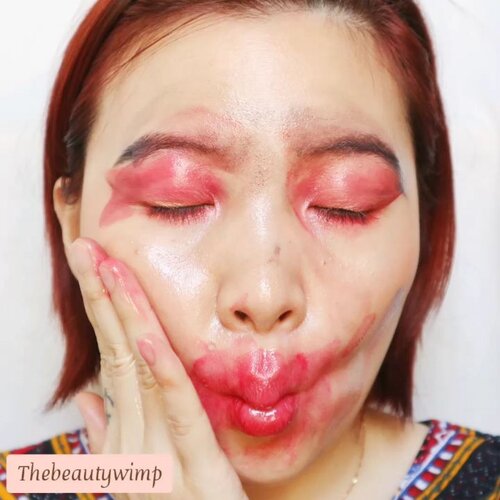 + View more details

loading ...
Back To Top