loading...
Search
229 RESULTS FOR EYELOOK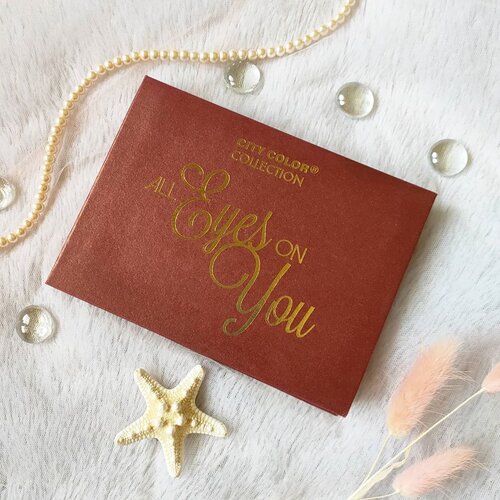 If you are looking for super affordable palettes, just head to @kumurabeauty @katalogkumurabeauty , they have various to choose from!
One that can be an alternative is this All Eye on You palette from City Colors Collection, it's an all in one eyes makeup palette that includes 8 (matte) neutral toned eyeshadows, an eyeshadow primer, a cream eyeshadow shimmer, a highlighting cream and a dual ended brush (but there is no way to make a decent eyelook using only this brush so don't even try 🤣).
The quality is not bad, although i am not in love with the color selection (again with too many super pale shades that pretty much looks the same when used, there are 3 out of 8 this time), but they are pretty decent. Powdery especially when you are using brushes, the dark shades are pretty pigmented so i can come up with both day and night look easily with them.
The primer exceeded my expectation, it really helps to make the shades really pop (check out the 8th slide!) and the size is very decent too so it'll last quite a whole even if used daily.
The shimmer shadow has a whipped mousse texture, a little bit hard to blend but once you manage to, you'd appreciate the pretty but subtle pale yellow gold that would help complete your eye look.
The highlighting cream is one that i am not very sure about because well, it's a cream product so it needs to go under powders but it's pretty subtle so if you set it with powders, it'll not show and if you don't set it it'll crease like crazy sooo.. would probably use it in alternative to the primer.
Overall,not bad at all especially for the very low price tag! I'll show you how they look on the eyes next.
#kumurabeauty
#citycolorcosmetics
#citycolorseyeshadowpalette
#eyeshadow
#eyeshadowpalette
#reviewwithMindy
#recommendedonlineshop
#eyeshadowpalettereview
#eyeshadowreview
#clozetteid
#sbybeautyblogger
#bloggerindonesia
#bloggerceria
#beautynesiamember
#influencer
#beautyinfluencer
#surabayablogger
#SurabayaBeautyBlogger
#bbloggerid
#beautybloggerid
#indobeautysquad
#affordablemakeup
#affordableeyeshadowpalette
#endorsementid
#jakartabeautyblogger
#openendorsement
#endorsersby
#endorsementid
#startwithsbn
#socobeautynetwork
+ View more details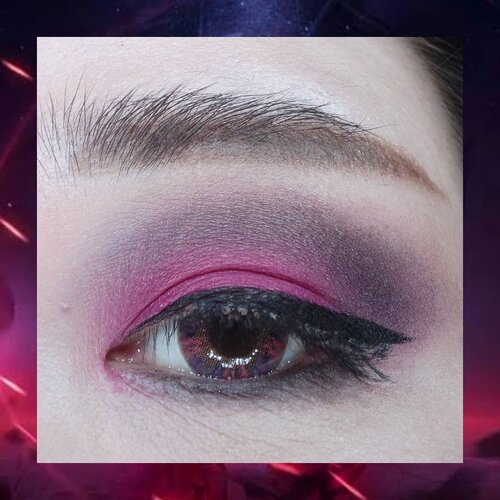 + View more details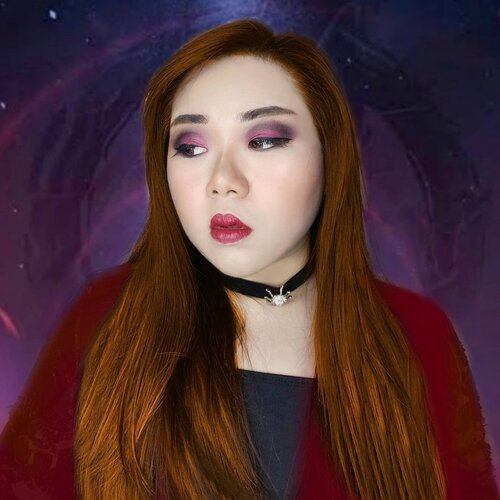 + View more details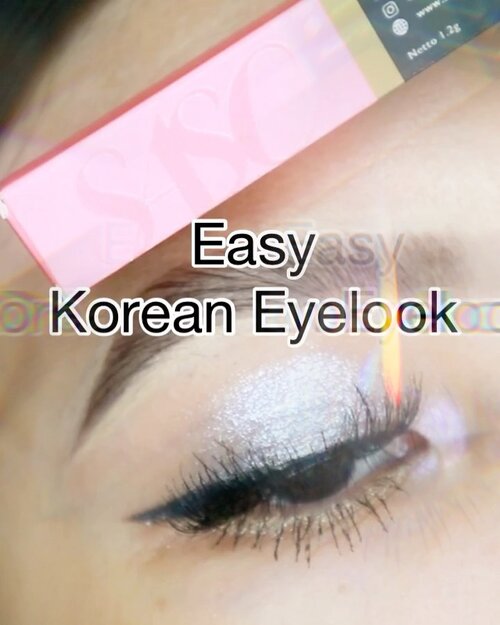 + View more details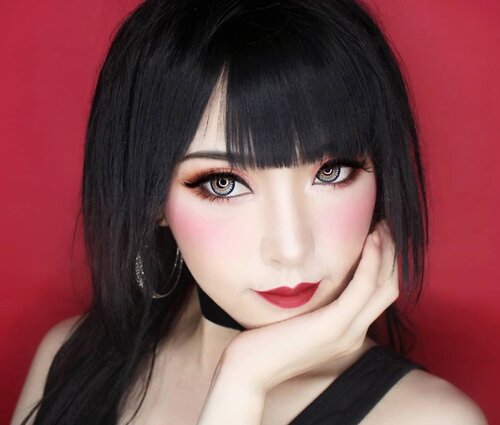 Pas liat tetangga udah pada masang bendera, kaget. Ternyata udah Agustus (lagi?) cepet banget ya :( perasaan baru kemarenan ikut lomba balap karung sampe nyungsep di kampung sebelah 😮.Kata buku sejarah, merdeka itu bebas dari penjajahan, iya memang bener. Termasuk ke diri sendiri. Merdeka itu bisa bebas berkarya sesuai dengan passion dan mengekspresikan diri sesuai dengan preferensi style masing-masing tanpa dijajah oleh penilaian orang lain yang selalu menuntut untuk jadi a b c sampai z dan bisa jadi diri sendiri tanpa didikte oleh manusia lain..Merdeka menurut Yuki itu ya seperti yang sudah Yuki bilang diatas, plusss memahami banget apa yang menjadi passion dan life-goals kita, mengerti apa yang pas dan memang 'gue bangets'. Simple, kaya style fashion, hairstyle, or makeup. Kalo Yuki sih paling suka style makeup yg bold dominan hitam-merah dengan lipstick merah gonjreng, yang katanya warna merah itu 'timeless beauty'. Eyelook yg tajam dengan garis eyeliner yg tegas dan perpaduan eyeshadow dengan warm-tone match untuk memberi sedikit nuansa feminim dibalik makeup bold yg memberikan image strong. Iya, karateristik setiap orang kelihatan dari look favoritnya. Untuk meampilkan image 'strong-woman' tidak selalu identik harus punya roti sobek, kan? 😌.Gimana, kamu sudah 'merdeka' belum? ..
#MIZZU17
#MIZZU17XOCHIXZAKIYAH
#MIZZUGIVEAWAY
#boldandbeautiful
#makeup
#boldmakeup
#Gyarumakeup
#GyaruGal
#Gyaru
#makeup
#可愛い #かわいい #ギャル #ピンク
#kawaii
#kawaiigirl
#beauty
#girls
#fashion
#harajuku
#cchanelbeautyid
#モデル  #メイク  #ヘアアレンジ #オシャレ  #ギャルメイク #ファッション #ガール #かわいい
#clozetteid
+ View more details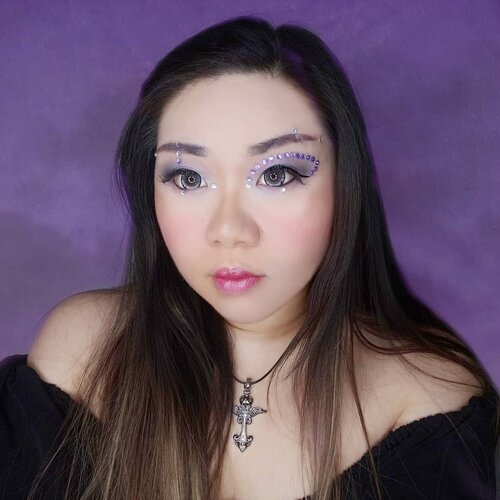 + View more details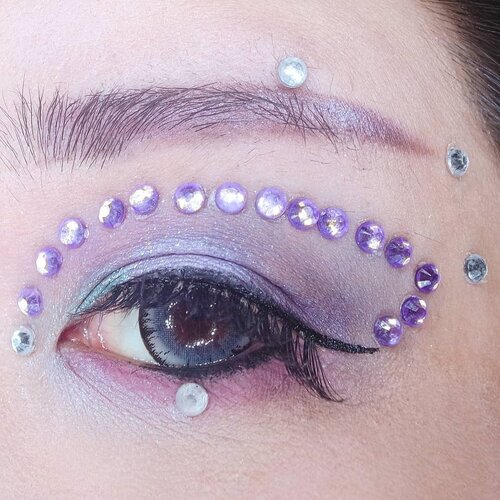 + View more details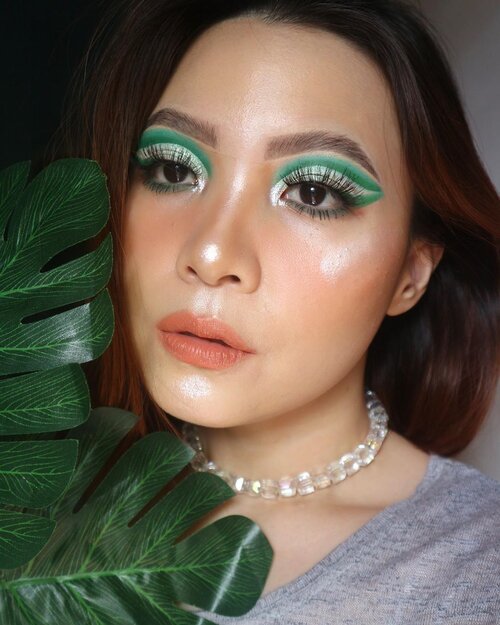 + View more details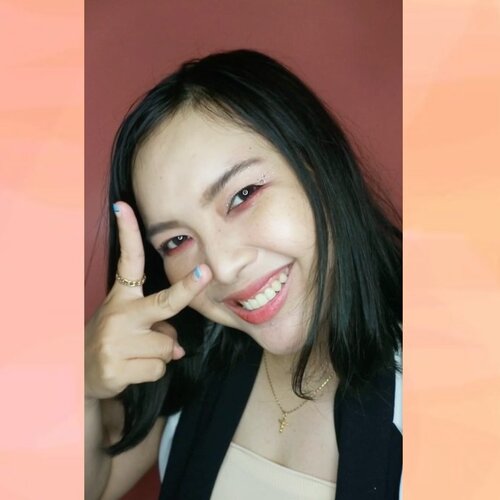 Recreated @roses_are_rosie eyelook just because I really love the total makeup. This is not a transformation makeup tutorial, because I can't be like Rosé. I only recreated the eyemakeup technique. How you like that?
#blackpinkmakeup
#srsbeauty

+ View more details

loading ...
Back To Top