loading...
Search
329 RESULTS FOR FABULOUS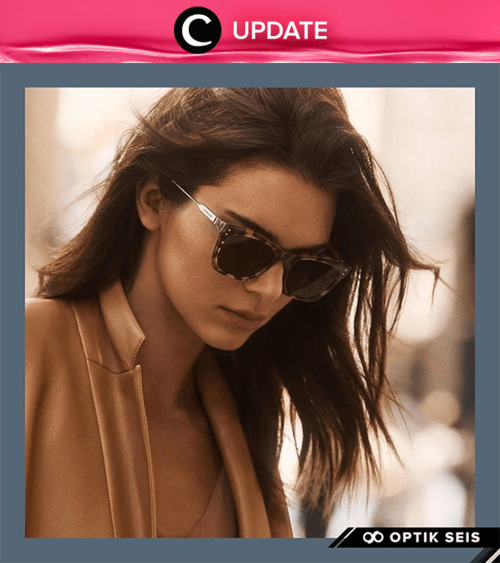 Shut off all the
#haters
with fabulous sunglasses from Optik Seis! P.S: Optik Seis is holding a 30% discount promo for ALL sunglasses and glasses in their official webstore. Whatcha waitin' for? Shop now before the promo ends. Lihat info lengkapnya pada bagian Premium Section aplikasi Clozette. Bagi yang belum memiliki Clozette App, kamu bisa download di sini
https://go.onelink.me/app/clozetteupdates
. Jangan lewatkan info seputar acara dan promo dari brand/store lainnya di Updates section.

+ View more details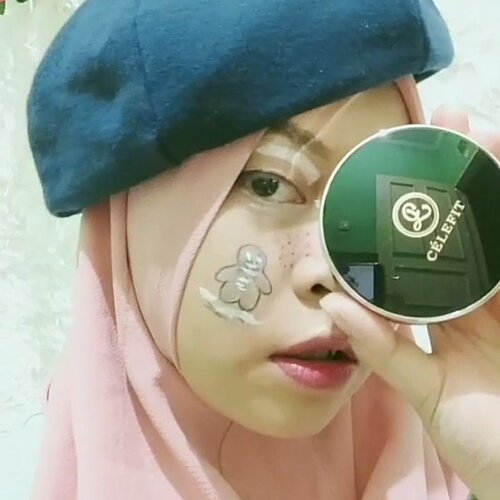 + View more details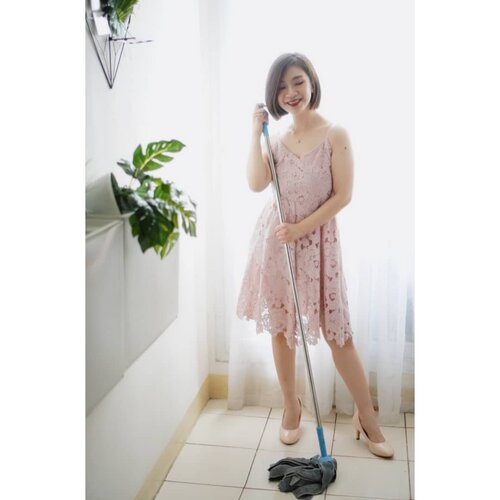 Stay at home stay fabulous 🥰
karena foto ini hanyalah sebuah pencitraan sodara-sodara kalau orang Tarakan bilang ini botek botek aza lah.
Pada kenyataannya reality dan ekspetasi selalu berbeda,pada mikirnya stay at home dan WFH bisa santai dan leyeh2 itu hanya tipuan belaka untuk emak2 no nanny dan no ncus seperti saya.
Tapi belajar selalu bersyukur, selalu nikmati karena masih ada kesempatan untuk stay at home 🥰🥰
#shantyhuang
#stayhome
#dirumahaza
#ootd
#ootddirumah
#Clozetteid
#Clozettedaily
#instagood
#instadaily

+ View more details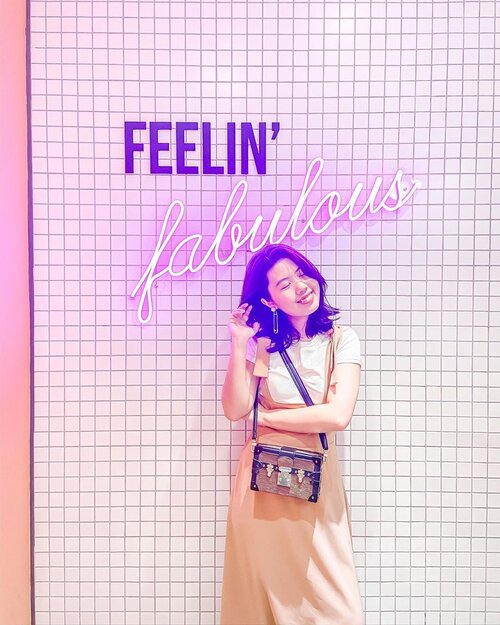 Feelin' absolutely fabulous ❤️
.
I think is very normal to have some insecurities. I have some, you probably have some too. But, its important to see how these insecurities measured up to our personal confidence in ourselves. Because when confidence > insecurities, your insecurities become irrelevant 💕
.
#itselvinaaootd
#ootdfashion
#ootdinspiration
#lookbookindo
#shoxsquad
#clozetteid

+ View more details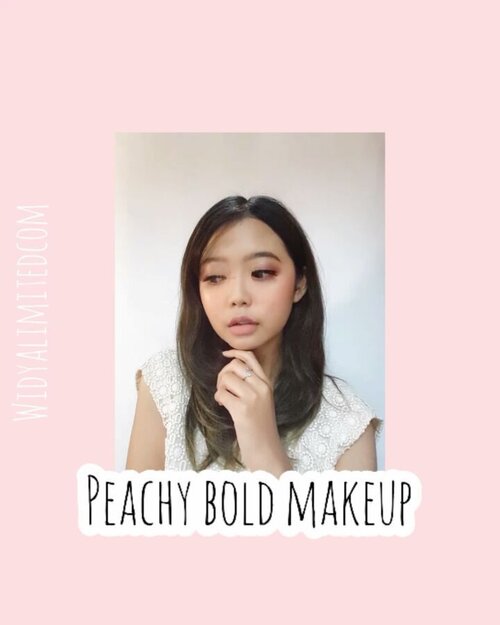 + View more details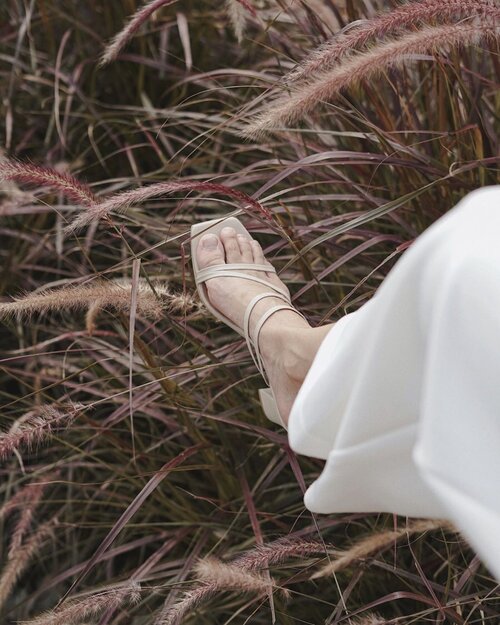 shoes of the day by @studiokenka ——— wearing this pair all day and this is so so so give me the comfortable and elegant style while i'm wearing. thank you to make me so fabulous today ✨

+ View more details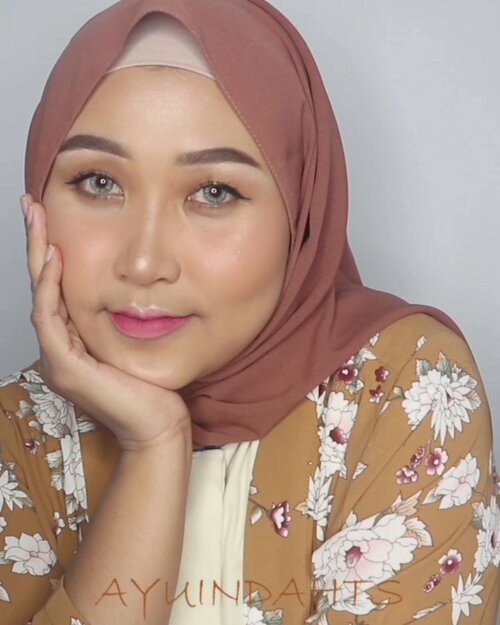 Video penutup ditahun 2019! Tahun yang lebih stabil dari 2018, tapi masih tahun yang sering membuat aku nangis tiba2! Tahun penuh migrain sampe hampir 3 bulan sekali harus ke dokter, tahun berat badanku baik 7kg dan gak mau turun2, tahun mandiri dan benar2 jdi independent women! Tahun penuh rasa insecure tapi akhirnya tahu caranya bersyukur, tahun pengharapan dan akan tetap berharap ditahun depan. Tahun ingin pergi jauh ke benua lain, tahun malas2an, juga tahun saldo rekeningku terua bergerak walaupun pergerakannya lambat sekali. Tahun penuh kerinduan karena jarang pulang. Aaaahhh, semoga tahun 2020 aku lebih banyak bersyukur, semoga aku bisa bergerak terus mengikuti kata hatiku, semoga sholatku ga bolong2, semoga ingatanku sama Tuhan menjadi selalu. Semoga baktiku sama orangtua makin bertambah. Semoga aku bisa menjadi penghantar rejeki orang lain, semoga jodohku dalam jalan kebaikan, kapapun dipersatukan, semoga dalam keadaan mental dan finansial yang stabil. Semoga 2020 punya rumah sendiri, semoga bisa lebih ceria, semoga bisa terhindaro dari hal2 atau org2 negatif. Semoga bisa memaafkan kesalahan dan kesedihan masa lalu. Semoga bisa memaafkan diri sendiri. Semoga menjadi versi terbaik dari diriku. ..3 produk yg aku mention ini adalah dri brand local yaitu @extica.id*Extica Fabulous Waterproof Eyeliner*Extica Gradation Bronzer Royal Bronze*Extica Matte Color Stay Lip Cream Charm shade 001 Pink
[email protected]
#Extica
@makassarbeautygram
#makassarbeautygram
@bloggermakassar
#bloggermakassar
@clozetteid
#ClozetteId
@cchannel_beauty_id
#cchannelbeautyid
@ragam_kecantikan
#ragamkecantikan
@tampilcantik
#tampilcantik
#AyundaHits
#BeautyBloggerMakassar
#BeautyEnthusiastMakassar
#BeautyVloggerMakassar
#VloggerMakassar
+ View more details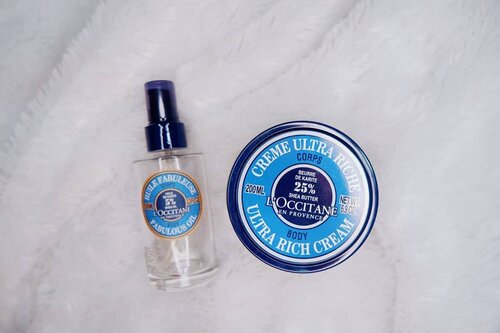 + View more details

loading ...
Back To Top