loading...
Search
523 RESULTS FOR FASHIONDESIGNER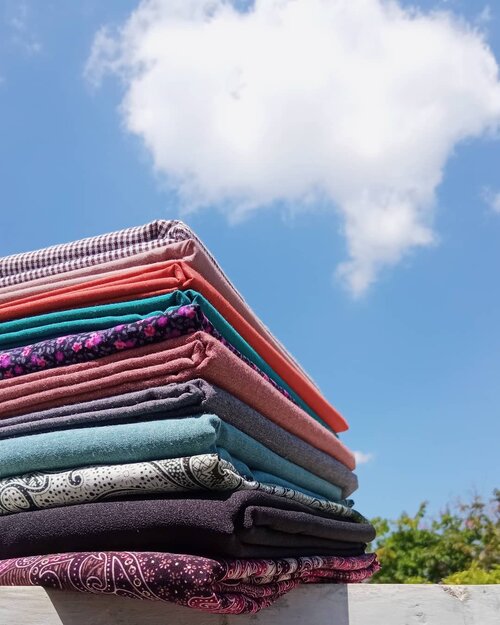 Tumpukan kain yang aku temukan dari bongkar-bongkar isi lemari bajuku beberapa waktu yang lalu. Sebenernya ini bukan kain utuh semua sih, ada pashmina yang jarang banget dipake karena bahannya terlalu tebel buat seukuran kerudung, rok yang juga jarang banget dipake karena dulu jahit rok itu cuma buat acara tertentu aja, tapi ada juga kain utuh yang waktu beli niatnya pengen belajar jahit baju tapi sampe sekarang belum terlaksana juga.
Nah, weekend ini biar makin produktif dan makin betah di rumah, aku mulai bikin sesuatu dari kain-kain ini. Karena memulai sesuatu nggak harus nunggu hari senin dan nggak harus dengan barang-barang baru juga, iya kan?
#clozetteid
#weekend
#fashion
#blogger
#design
#fashionblogger
#fashiondesign

+ View more details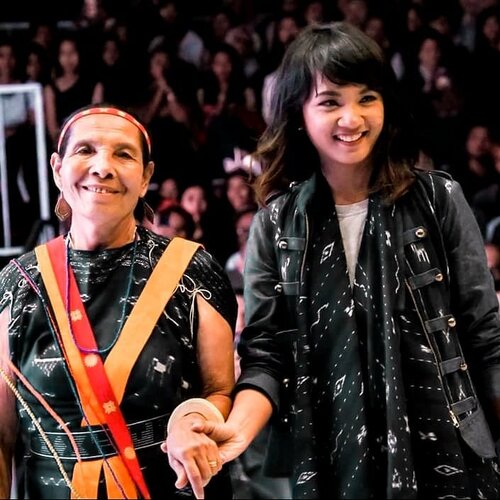 Usaha tidak Akan mengkhianati hasil 📸
#throwback
Akhir Maret 2018
Masih ingat banget ya cerita Sopiah bareng Mama Monika Djawa, yes, penenun kolaborator @liveinmanumanu yang memulai debut nasional di IFW 2018.
Paham banget bagaimana rasanya UMKM daerah terutama NTT yang jauh dari Jakarta, tentu susah mengakses market terbuka, Kecuali dengan adanya perantara. Karena itulah IKKON @bekrafid pada 2016 mengirim ku Dan Tim ke Ngada. Kami berkolaborasi dengan perajin daerah untuk meningkatkan value produk Dan membantu marketing mereka supaya lebih luas.
Kolaborasiku dengan Mama Monika justru Makin dalam sejak IKKON 2016 berakhir. Meski harus merogoh kantong, gakpapa, hehe, kolaborasi kami melahirkan Indigo Deep Blue Sea yang rilis nasional Maret 2018 dalam Urban Transformanu. Tidak hanya koleksi ready to wear, kain tenun pun Bisa stylish📸
Dan sejak kembali dari IFW 2018, mama Monika merasa semakin terbuka karena bisa bertukar pikiran dengan perajin dari daerah lain, seperti Kampung, Sawah Lunto, Brebes, Jepara, Belu, Banjarmasin, dll yang dikoordinir oleh @kopikkon . Dan kini, karya Mama Monika sudah sampai Chiang Mai Dan Eropa, berkolaborasi dengan beberapa fashion designer Nasional lainnya.
Mama Monika sudah seperti role model bagiku. Beliau Dan suami Juga seluruh keluarganya sangat banyak mengenalkan Sopiah pada kearifan lokal Ngada 🙏
Lalu..
Bagaimana nasib perajin Dan UMKM dalam Masa Pandemi ini? Tentu sejak Maret 2020, susah sekali untuk menjual produknya, bahkan dari Ngada juga tidak Bisa mengirim Kain tenun ke Jogja atau Jakarta, tidak ekspedisi yang jalan. Kami tetap keep in touch Dan senang semua optimis untuk bertahan. Bahkan saat ini sedang menyiapkan penanaman Indigo / Nila untuk musim tanam esok. Luv banget!
Ada banyak kabar baik dari Dan untuk UMKM Indonesia di Agustus ini, lho! Salah satunya Ada program menarik yang Aku ulas di blog.
Senang sekali, dengan adanya program tersebut semoga UMKM Indonesia segera bangkit ya!
Feel free untuk meluncur ke blog terbaruku ya teman2! Link Ada di bio! 💚
#clozetteid
#lifestyle
#designerlife
#fashiondesigner
#sofiadewifashiondiary
#fashionid
#liveinmanumanu
#urbantransformanu
#indigodeepbluesea

+ View more details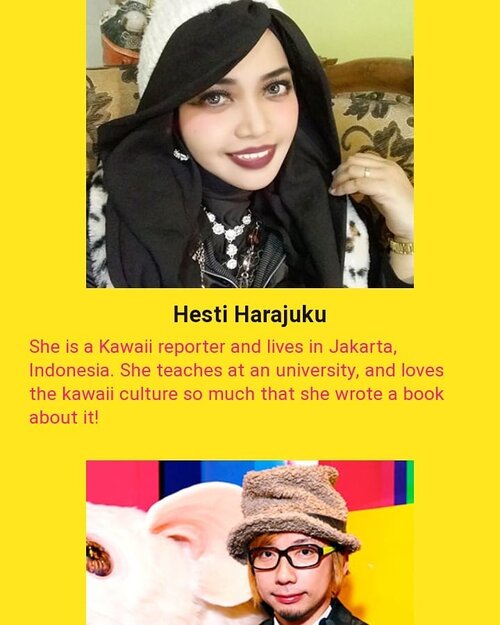 + View more details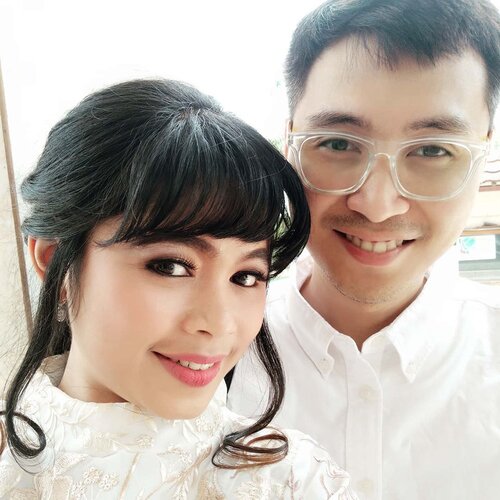 + View more details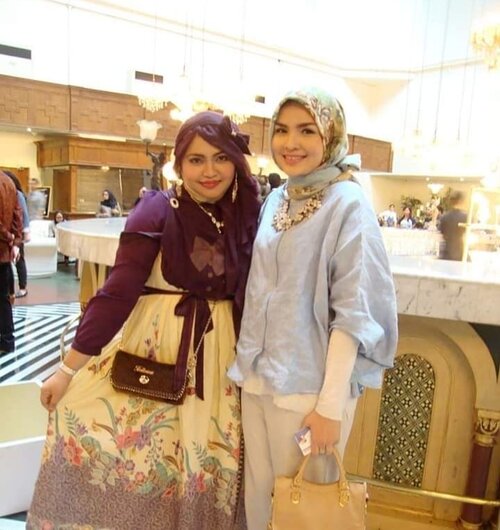 + View more details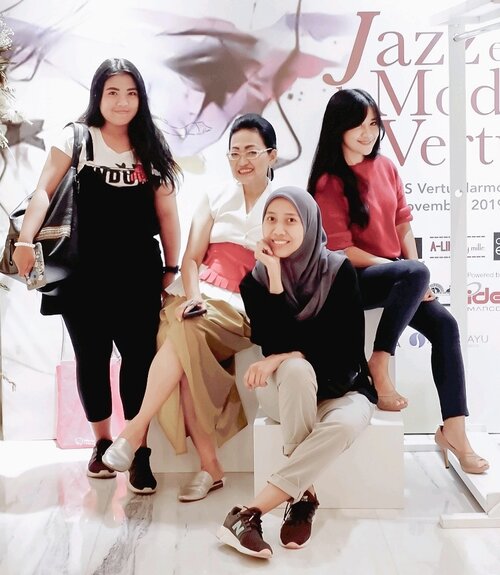 FAMILY from work. 🖤 Keluarga tanpa talian darah itu ya mereka. Ada teman, ada para super women..ibu-ibu saya di Jakarta.🖤Sabtu lalu kita bertemu di
#JAZZetLAMODEatVERTU
@hvertuharmoni .Ada fashion show dari 3 designer, sambil nikmatin alunan musik jazz lewat suara merdu @jakjazzid @nsbetm dan @abigailcantika 🖤.You can take a look the fashion show 👆 swipe the pic to the left. Fashion show ini kreasi epik karya designers Indonesia @salagaofficial @alinebymille @cultureedge.online yang telah tampil di berbagai runway dalam dan luar negeri😍.Oke, modelnya memang para muse, yang beberapa di antaranya model senior/Artis senior (definitely not my era😬), tapi karyanya keren-keren, anak muda banget, bisa dikenakan kita millenials juga.😉Beberapa design bisa jadi pilihan kalau bingung mau pake kain Indonesia dalam versi modern👌.
#indonesiandesigner
#musisiindonesia
#jazzsingerindonesia
#penyanyi
#jazz
#jakjazz
#jazzcontemporarydance
#fashionshow
#fashionpreneur
#fashiondesigner
#WorldFashionConnect
#clozetteid

+ View more details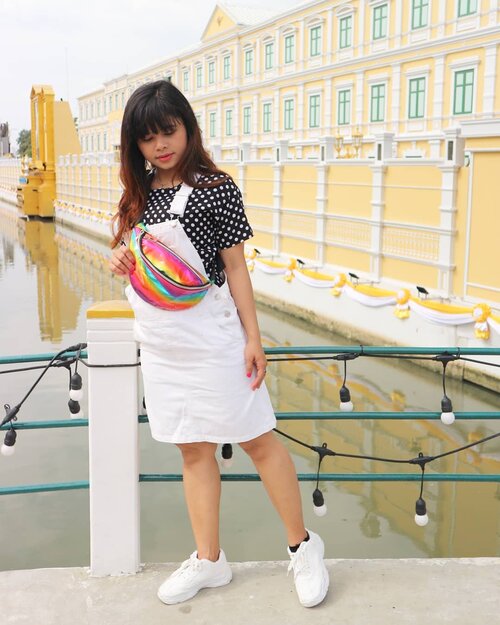 + View more details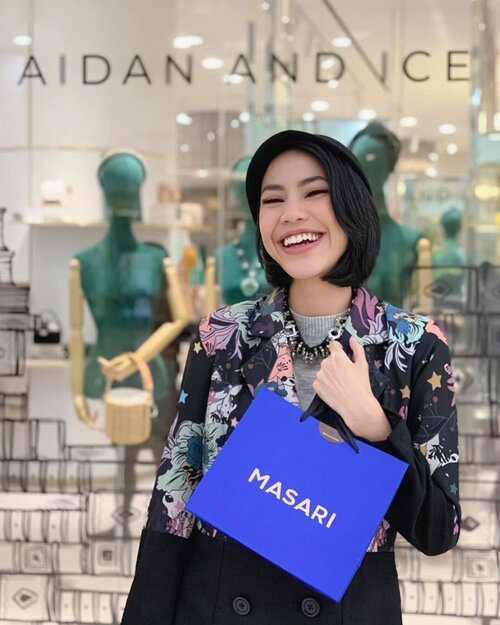 + View more details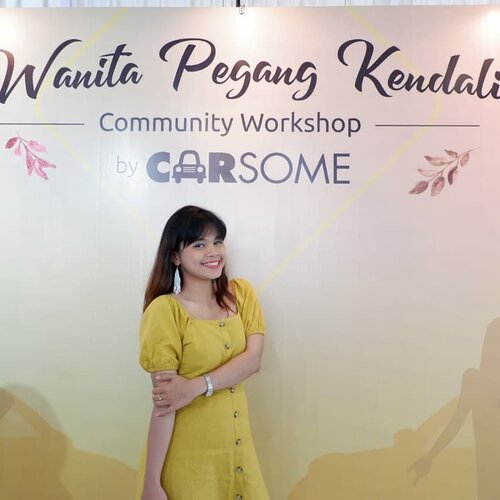 + View more details

loading ...
Back To Top