loading...
Search
4,349 RESULTS FOR FEELING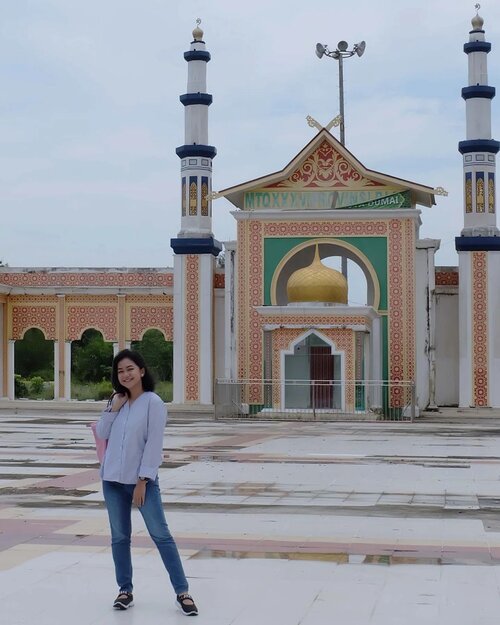 + View more details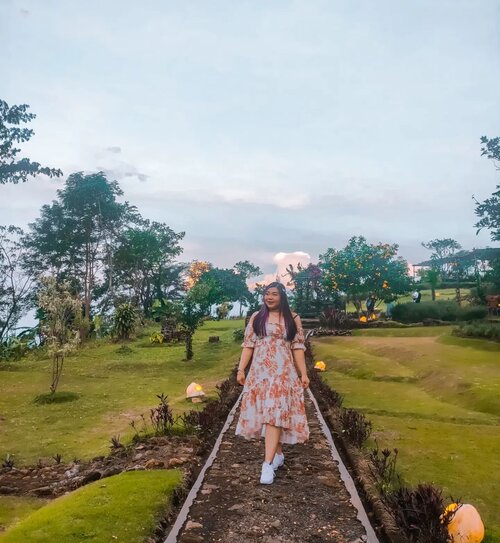 + View more details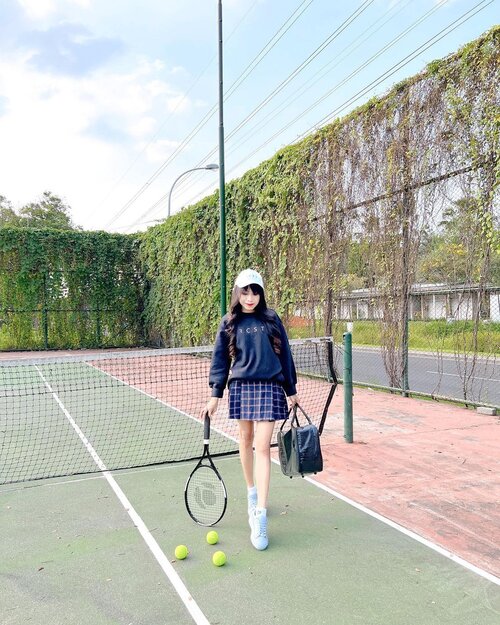 + View more details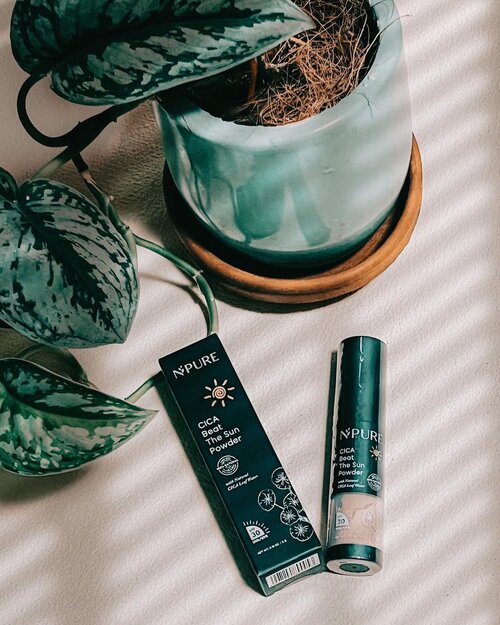 #Repost
from Clozetter @2thousandthings. I had the chance to use this fully on our last island trip. It was the perfect sunny weather to try this out under the bright sun of the sea.
This N'Pure Cica Beat The Sun Powder is a hybrid sunscreen powder that combines physical and chemical sunscreen. But this can only be used as "touch-up" ONLY, instead as a main sunscreen. So you need to use another sunscreen as your main one and then during the day you can touch up your sunscreen with this one.
So far I'm liking it because of its practicality, and because it would not ruin my makeup when I do "sunscreen touch ups" during the day. The powder form also helps get rid of my oiliness so it helps my makeup stays matte all day. It's also easy to carry in your bag because of the size :)
When I use this I feel like I'm not adding anything to my face because the powder is transparant, but it does absorbs excess oil on my skin, as well as giving it extra layer of protection from the sun. So far I'm liking it :)
.
.
.
.
#skincareroutine
#igtopshelfie
#suncare
#ykskindiary
#skincaremenu
#skincarediary
#bblogger
#gowiththeglow
#clozetteid
+ View more details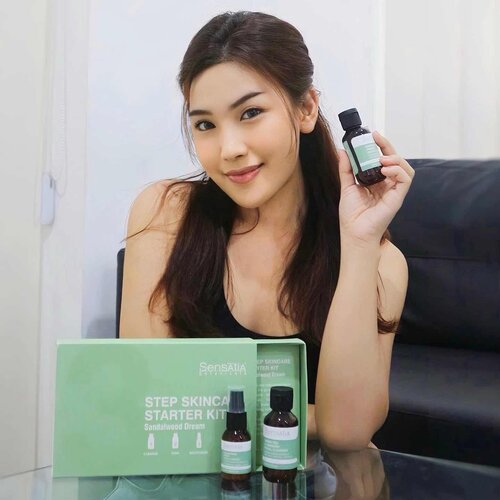 3-Step Skincare to treat my combination skin type with @sensatiabotanicals 🌿

Cleanse and calm the combination skin on the go with Sensatia Botanicals Sandalwood Dream Starter Kit, includes :
• greentea & tamarind facial cleanser 50ml
• sandalwood dream facial toner 50ml
• sandalwood dream facial C-serum 20ml
Made with nourishing botanicals ingredients that leave skin feeling soft, supple and smooh ✨ sandalwood and green tea works together to combat excess oil and provide a healthy dose of protective antioxidants.

Ps : all products are vegan, no animal testing, and pregnancy safe. Also free from paraben, sulfate and silicone.

+ View more details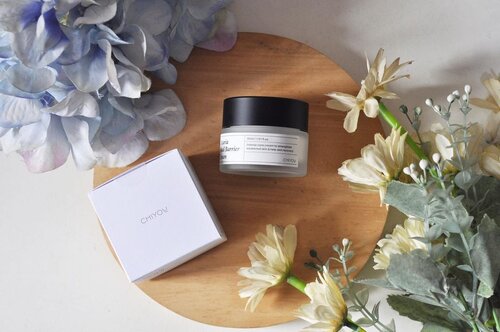 #Repost
from Clozette Ambassador @wennykyuuto. Another moisturizer from @hicharis_official that's approved by my sensitive and acne prone skin: @chiyouskin Cicaria Dual Barrier Cream 🥰
.
.
I've been having sensitive and acne prone skin since around 6 yrs ago, I believe it happened because my skin barrier has been compromised. If you have read my previous review, it's been so difficult for me to find moisturizer that doesn't break me out 😭
But hearing that this
#Chiyou
Cicaria Dual Barrier Cream which has microbiome technology and protect the skin from the inside (with ceramide) and the outside (with cica). I am definitely sold!
.
This soft cream feels light in texture and didn't leave any greasy film.
It has no sensitizing ingredients and me likey!
.
Been trying it almost for 2 weeks and my first impression thoughts for this product are..
Pros:
+ My skin condition is improved (swipe ➡️ to see), it looks more healthy and plumpy
+ No signs of irritation or breakouts so far, but need more time to see (will update in igs if there's any reaction)
+ Light in texture
+ No irritating ingredients
+ Increase my skin moisture level by 4% (swipe to see)
+ Travel friendly packaging
.
Cons:
- a bit small comparing to the price
.
Good news! If you have sensitive skin and wanna try this moisturizer, you can get 113k off by buying through this link:
http://hicharis.net/wennykyuuto/1Oau
(can also be clicked on my bio), you're welcome 😘
.
.
.
@chiyouskin
#chiyouskin
#EverydaySkinShield
#SkinImmunityBooster
#TrendyIngredient
#SkinProtector
#InandOutcream
#CharisCeleb
@hicharis_official
#charis
#charisapp
#hicharis
#ClozetteID
#clozetteambassador
#aestheticaccount
#minireview
#skincare
#skincareaddict
#skincarejunkie
#beautyblogger
#beauty
#bblogger
#kbeauty
#aestheticaccount
+ View more details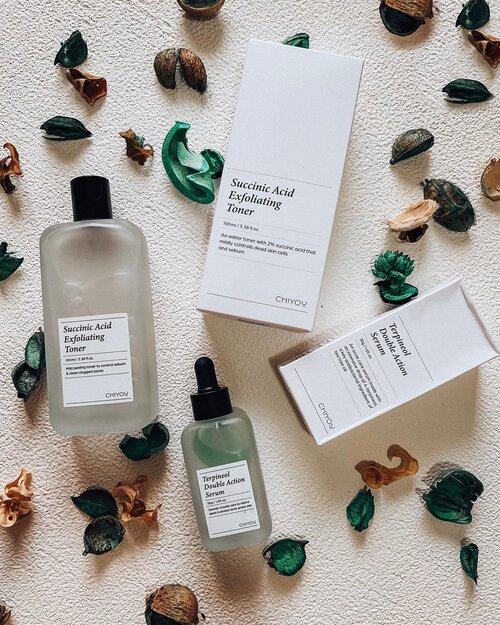 #Repost
from Clozetter @yurikristia. My first introduction to @Chiyouskin includes these two products on the first photo, but today I want to focus more on the Toner.
The Chiyou Succinic Acid Exfoliating toner is great for your 2nd step of double cleansing, and also great for daily 𝗲𝘅𝗳𝗼𝗹𝗶𝗮𝘁𝗶𝗻𝗴 𝘁𝗼𝗻𝗲𝗿 because 𝑠𝑢𝑐𝑐𝑖𝑛𝑖𝑐 𝑎𝑐𝑖𝑑 is the mildest acid for exfoliating. So this is also perfect for you who can't use AHA or BHA.
This toner helps control excessive sebum and get rid of dead skin cells for that Korean glass skin secret 😉 I always enjoyed using this morning and night because it made my skin feels moist and plumped. Love the thick watery non-sticky texture, and the cool looking bottle looks good on my vanity! ✨
❥ PS: Will review the Terpineol Serum soon!
❥ ❥ PSS: You can get this toner (it's on discount!) from my Charis link on bio OR type the link below on your browser:
http://hicharis.net/yurishop/1NQn
.
#chiyouskin
#UnniesMakeUpMustHaves
#SkincareAfterFriedFood
#SkincareDetox
#AcneToner
#AcneCare
#ZeroStepToner
#CharisCeleb
@hicharis_official
+ View more details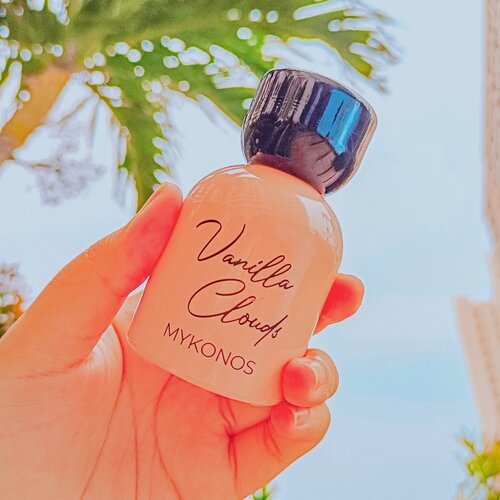 🧴 MY NEW FAV PERFUME 🧴Kayanya ini parfum Vanilla yang ter-enak yang pernah gue coba deh 💕😍 luv @officialmykonos 💕Seperti yang udh gue bilang, gue lagi jatuh cinta bgt sama parfum ini! Huuu 5 stars! Its just PERFECT!!! ✨ Top Notes : Vanilla, Heliotrope, White Floral Accord✨ Middle Notes : Vanilla, Marshmallow, Iris✨ Base Notes : Caramel, White Musk, Vanilla. Review Pemakaian :💕 Super duperly in love with this perfume! Super creamy, sensual, sexy, glamour, luxury! Omg all in one ni wangi asli! 💕 Wangi vanilla nya kuat tapi ga bikin eneg sama sekali. Projectionnya kuat dan menurut gue utk harga dibawah 100k ini worth it bgt bgt sih! Formulanya bagus bgt👌🏻💕 Opening nya super warm, cozy feeling, dipeluk sama wangi marshmallow yang lembut dan caramel yg bikin ngilerrr saking enak wanginya! Rasanya kaya lg di negeri awan sambil makan dessert super enak🤤💕 Fyi, gue tipe orang yg kalau pake parfum tuu jarang spray ke baju krn takut nge stain, tp kemaren gue coba spray ke baju dan mukena aman bgt guys! Ga ninggalin noda sama sekali 👌🏻💕 Klaim mereka bs tahan 5-6 jam, tapi jujurly di gue ini bisa tahan 8-10 jam, masih kecium wanginya! Over all, THIS IS A SUPER YASHHHH FOR ME!5 STARS ⭐⭐⭐⭐⭐Saran gue kalau mau beli ini olahraga jempol dulu gess soalnya cepet cepetan wkwk 😝 asli harus war cuy krn se laris itu! Siapa cepat dia dapat! Cuss bisa beli di Shopee mereka yaa sblm kehabisan! 💕💕

+ View more details

loading ...
Back To Top