loading...
Search
127 RESULTS FOR FIELD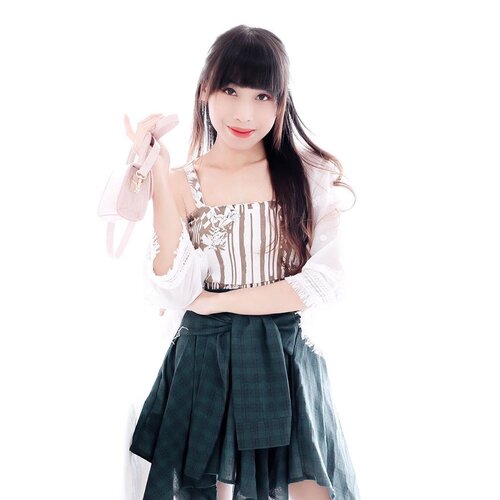 + View more details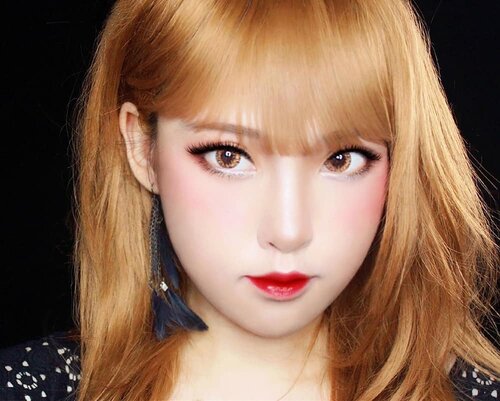 I've tried my best to prepare myself for higher education. i'll focus on my study in the future. I don't think i have enough time for everything that makes my daily schedule became super-hectic. But don't worry, i'm still an artist, and i'll became more productive to make an artwork. My field of study is still about art, and ofc my thesis too..I'm so excited to enter a new university, meet new people from other country, meet professor to guide me, find an international community and explore the ideas. I do really hope, my journey become an international artist will bring me to the next level. I've been through so many experiences that makes me feel so excited to make an artwork with 'international taste'. Several have been exhibited in International media and TV. .I'll work harder!.....
#Art
#Artist
#JapaneseStyle
#JapaneseMakeup
#Gyarumakeup
#GyaruGal
#Gyaru
#makeup
#可愛い #かわいい #ギャル
#JapaneseBeauty
#kawaii
#beauty
#girls
#fashion
#harajuku
#cchanelbeautyid
#japan
#モデル  #メイク  #ヘアアレンジ #オシャレ  #ギャルメイク #ファッション #ガール #かわいい
#clozetteid
+ View more details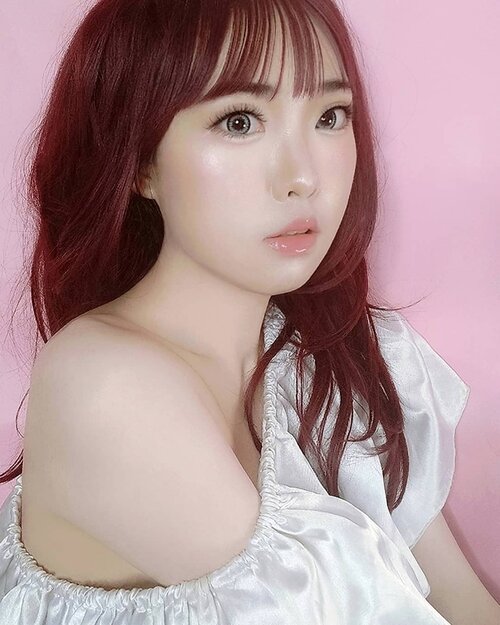 '𝙄 𝙬𝙤𝙣𝙙𝙚𝙧 𝙝𝙤𝙬 𝙛𝙖𝙧 𝙞'𝙡𝙡 𝙜𝙤'.I wonder, how far i'll go, if this nightmare didn't happen.I wonder how happy i am, take all the big chances, a great offering i've got.I wonder how proud i am, achieve a pieces of my dreams in any fields, like i was planned perfectly to be happen this year.I wonder, how passionate i am, meeting new people, come to a new places, launch a new products, attend many events, held a workshop and roadshow.I imagine, how satisfied i am, while enjoying me-time in a small cafe i used to go in Tokyo, and write down all the achievements, a things i've achieved lately..I wonder how far i'll go....I wonder, when will this nightmare end, so i can run faster than before and achieve more achiements in life..I knew i have to calm down, enjoy this year, the year of darkness - and keep my fire burning, so my vision still clear..I'm okay, i just wondering how far i'll go if this nightmare didn't happen, suddenly....
#Gyarumakeup
#GyaruGal
#Gyaru
#makeup
#可愛い #かわいい #ギャル
#JapaneseBeauty
#ピンク
#kawaii
#kawaiigirl
#beauty
#girls
#fashion
#harajuku
#cchanelbeautyid
#japan
#モデル  #メイク  #ヘアアレンジ #オシャレ  #ギャルメイク #ファッション #ガール #かわいい
#clozetteid
#tokyo
#東京 #人形 #ドール
+ View more details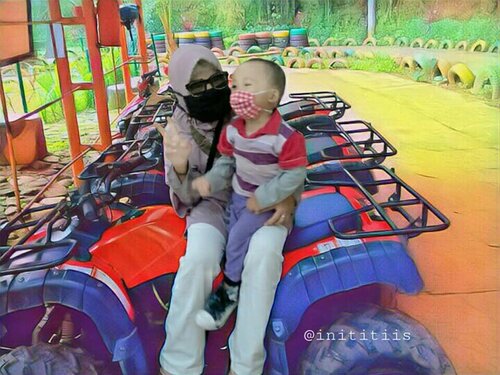 .👈 digeser untuk liat slide selanjutnya 👉." Buah kedondong " ," Buah rambutan " ," Ada Si Eneng " ," Mau mendongeng " ..Kali ni Aku mau mendongeng di
#mamarafireviews
tentang Ngrembel Asri part 3.Seperti yang sudah aku dongengkan sebelumnya, klo disini tuh emang benar-benar One Stop Recreation gt ya. Dan disini mengusung konsep alam dan kearifan lokal tradisi jawa. so sangat bagus sekali untuk edukasi anak2. Sudah 2x ini, aku ajak anak2 kesini lho.Dari yang sebelumnya belum ada :👉 tulisan Ngrembel Asri👉 wahana jungle land mandi bola indoor👉 taman burung👉 2 kuda poni,sampai akhirnya ada semua, heee....Sebelum makan ikan bakar, kita sempatin dulu untuk Outbound kecil2 an gt. Aku ajak Rafi jalan kaki menyusuri jembatan gantung yg terbuat dr papan n jala.Ga nyangka, Rafi sangat bersemangat sekali tanpa takut ketinggian gt. Sambil berpegang di pegangan tali, dia menapaki papan satu per satu, dimana setiap papan itu ada celahnya.Tanpa rasa khawatir jatuh, si Rafi berjalan semakin cepat ja, pdhl naik turun gt. wah-wah-wah Mama nya yang jadi takut malahan, wkwkk.." ya elah,,klo ntr talinya rantas gmn ya?? "Byk bayangan yg melintas gt, tapi semuanya sirna sudah berkat Rafi yg menunjukkan keberaniannya dlm menghadapi halang rintang dijembatan gantung tersebut..Sembari mengelilingi kolam renang, dimana Rafi pengen bgt nyebur. Eeiiittsss ada covid, NO NYEBUR2.. wkwkkw.Lanjut maen ke jungle land mandi bola indoor yg tempatnya di atas. Terpaksa deh aku ikut manjat gt. Sekali lagi Rafi g takut sama sekali di ketinggian. Temen mainnya pun anak2 besar semua. Dalam hatiku bilang : "wah Mama bangga sama rafi" heeee ....Kemudian kami makan ikan bakar, setelahnya kita kembali menikmati suguhan wisata di Ngrembel Asri seperti melihat aneka satwa, ATV, paint ball, beberapa kolam renang dan ember tumpahnya juga.Ga ketinggalan maen kentongan di sepanjang pinggir kolam. Sesuatu yang sederhana tapi mengasyikkan. Satu hal yg ga akan pernah Rafi jumpai di rumah.Oiya di slide blkg, aku juga share flyer field trip program untuk anak sekolah ma price list menu makanan di Ngrembel Asri ya (update : Juli 2020).
#ClozetteID
#ngrembelasri
#wisatasemarang
+ View more details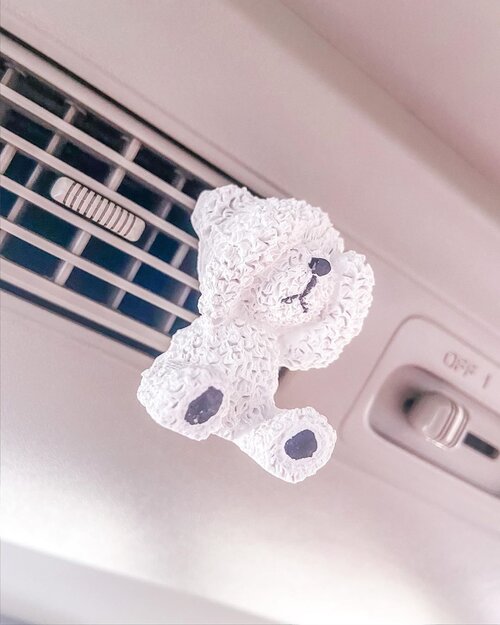 + View more details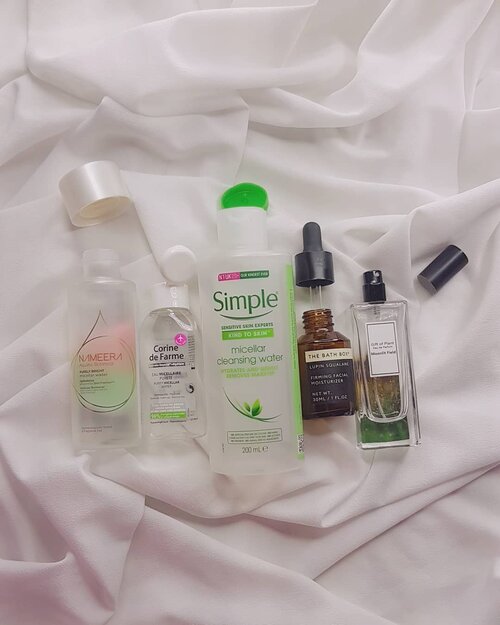 #VirlyNgabisin
ep MeiKali ini postingnya di feed saja.@nameeraid micellar water, reviewnya sudah ada di jurnalsaya.com. Silakan dibuka kalo penasaran. Saya males ngetik ulang.@corinedefarme_id micellar water, masuk di artikel 3 Micellar Water untuk Kulit Sensitif di
#JurnalSaya.
Silakan dibaca juga kalo penasaran.@simpleskincareid micellar water, ini masuk di artikel yang sama juga.@thebathbox Lupin Squalane, ini masuk di artikel Basic Skincare di @mybestid.@minisoindo EDP Moonlit Field yang wanginya enak banget. Cool tapi spicy. Fresh citrusy tapi nggak fruity (top notesnya bergamot, lemon, grapefruit, cardamome). Dan ada hint kekayuan (dry down: patchouli, sandalwood, moss of tree). Apakah tahan lama? Nggak lah, parfum mapuluh ribuan memangnya mau seawet apa?
#ClozetteID
#BeautyThings
#empties
#skincareblogger
#skincareempties
#beautiesquad
#beautygram
+ View more details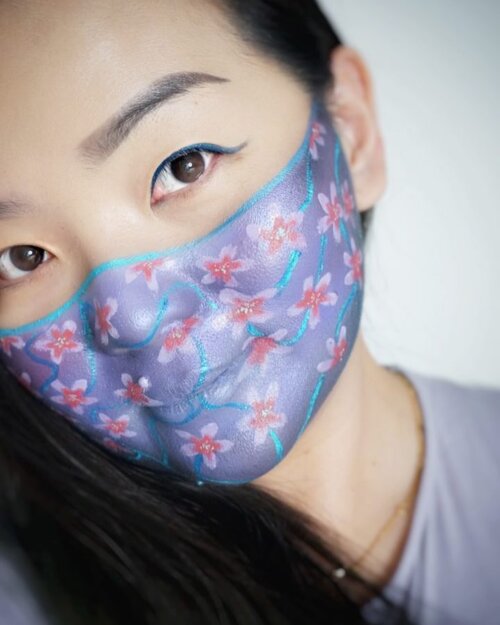 + View more details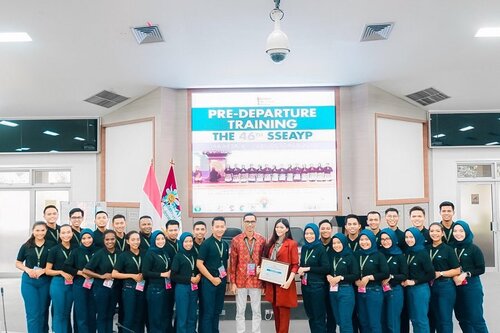 "Belajar bisa dari mana saja, kapan saja, dan dari siapa saja, terutama dari pengalaman" 🌹 Inget banget pertama kali ditawarin sebagai Pemateri sesi Self Development untuk Make Up Class & Grooming sama @randiika untuk Departure Training SSEAYP 2019 ke Jepang, I was hesistate to do it because basically I'm just a beauty enthusiast, not an expert in this field. Tapi abang ku selalu bilang untuk just be yourself dan lakuin yang biasa aku lakuin karena dia percaya sama kemampuan aku selama ini, and voila ✨ Aku bersyukur bisa sharing sama temen-temen delegasi Indonesia yang berasal dari 28 provinsi di Indonesia. Terharu dan senang banget waktu denger mereka merasa terbantu dengan insight yang aku kasih di sesi tersebut untuk glow up penampilannya, dan ngga hanya perempuan tapi juga laki-laki. There's always a room for improvement of course, tapi bukan hanya mereka yang belajar, aku pun juga belajar gimana cara yang baik untuk berbagi ilmu yang aku punya. Indeed it's one my memorable moment that I haven't share in social media ❤️ Moral lesson : Never pass up any opportunity and don't be afraid to do something new, because you never know where it could lead you. Kalau ditanya kira-kira mau lagi ngga sharing seperti ini? Jawabannya, definitely, without a doubt karena aku percaya sebaik-baiknya orang adalah yang bermanfaat untuk orang lain 😊 Ps: a big thanks to @sseaypindonesia for the chances and also my Abang for always believe in me since day 1!.....
#sharingiscaring
#coloredcanvasdotcom
#positiveaffirmations
#spreadpositivity
#positivevibes
#spreadlove
#makeuptutorial
#beautybloggerindonesia
#styleblogger
#fashion
#beauty
#makeup
#clozetteid
#ulzzang
#fashiongram
#인스타패션 #얼스타그램 #패션스타그램 #셀스타그램 #팔로우 #오오티디 #패션

+ View more details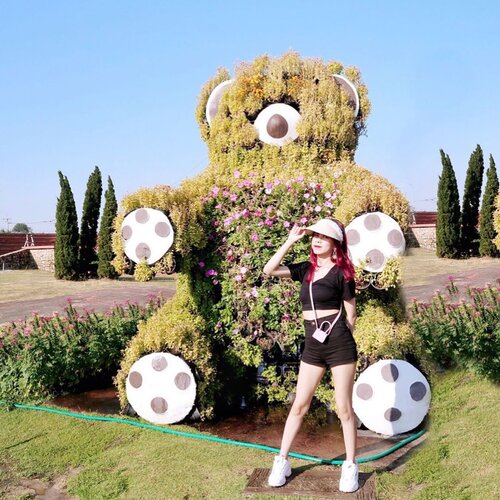 Happy new year!! ❤️
cheers to another years we spend together with a little additional member this year 🚀
.
.
.
been counting my blessing until today and i cannot stop thinking that i have more than enough and grateful for everything that happen.
thankyou for always cheering me up, keeping up with me and support me.
2019 has teach me a lot.
I learn to be more grateful with every blessing that i have & works with many new brands that i love and been dreaming to works with.
Also met many new people from different fields and learn more.
And i began to love myself more and more. ❤️
I still learning and i know i will get through it.
Can't wait to start another new journey and once again HAPPY NEW YEAR 2020 TO YOU ALL !! 💪🏻
#ootd
#potd
#clozetteid
#traveldiaries

+ View more details

loading ...
Back To Top