loading...
Search
998 RESULTS FOR FILM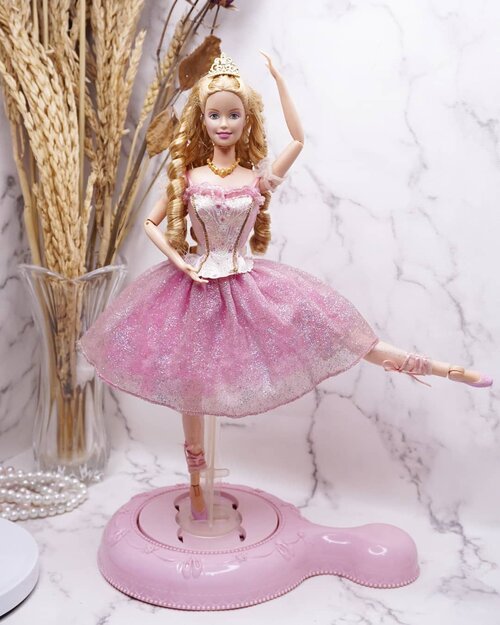 + View more details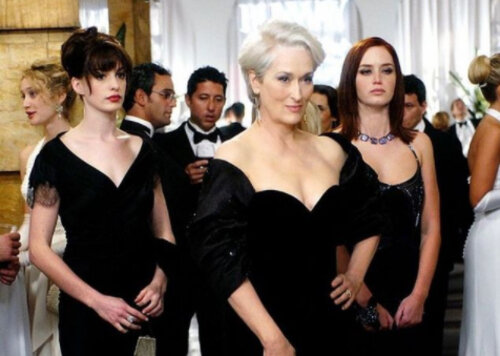 Fesyen memang merupakan subjek yang sangat menarik untuk dipelajari, tapi dengan menonton film-film ini, dijamin kamu langsung mengerti.
Simak juga artikel menarik lainnya di Article Section pada Clozette App.
+ View more details
Yellow is the new black! Tapi kali ini kita bukan akan bahas film dengan judul itu, melainkan 5 inspirasi outfit dengan warna kuning dari Clozetter @mellarisya. Clozette selalu suka dengan gaya Mella yang bisa membuat warna yang satu ini tetap pop up tanpa terlihat too much. Check it out!.
#ClozetteID
#ClozetteIDVideo
#OOTD
#OutfitInspiration
#YellowOutfit

+ View more details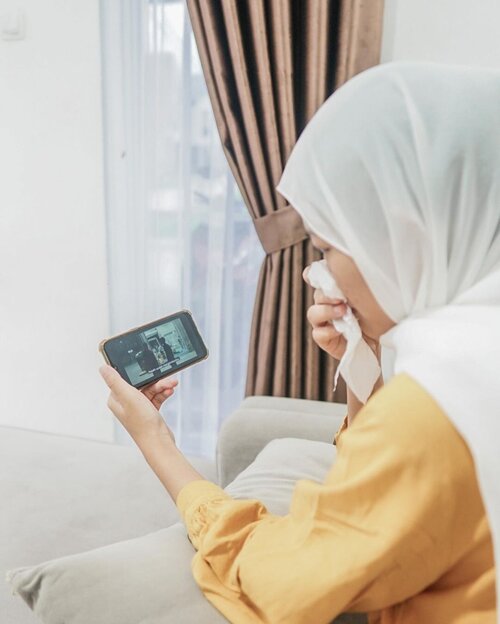 Suka banget dg film atau drama yang bercerita soal keluarga. Kadang terdengar klise tapi banyak hal yg bisa dijadikan pelajaran.18 Again, nonton 16 episode bareng suami. Ngga perlu pakai nasehat, cukup nonton bareng drama Korea 18 Again di aplikasi Viu, udah mewakili bgt. Konflik yg muncul ngga jauh dari kehidupan rumah tangga, orang tua dan anak, persaingan dalam perusahaan dan maaasih banyak lagi 😭Komplit, ada lucunya, banyak harunya 💕 apalagi sosok Da Jung yang hadir sbg orang tua dari sepasang kembar remaja sangat menginspirasi. Bijaksana, tenang, penyayang, gigih dan tulus. Betapa pun ia diperlakukan tidak adil, lantas tak membuatnya berubah.Hmm... ada banyak banget nih drama korea seru di Viu. Bisa nonton gratis juga loh. Tapi kalo mau nonton puas sampai akhir tanpa jeda iklan, enakan berlangganan, murah kok. Asik banget utk menghabiskan weekend bersama di rumah. btw, ada rekomendasi drama tentang keluarga lain ngga nih buibuk @mirantizr @lendymut @faira03 😁@
[email protected]
#kebxviu
#viuindonesia
#emakreviewdrakorviu
#drakorviu
#18again
#clozetteid
+ View more details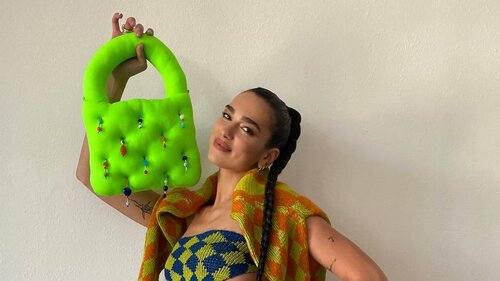 The star is in an Evian campaign with lockdown looks to share.
Simak juga artikel menarik lainnya di Article Section pada Clozette App.
+ View more details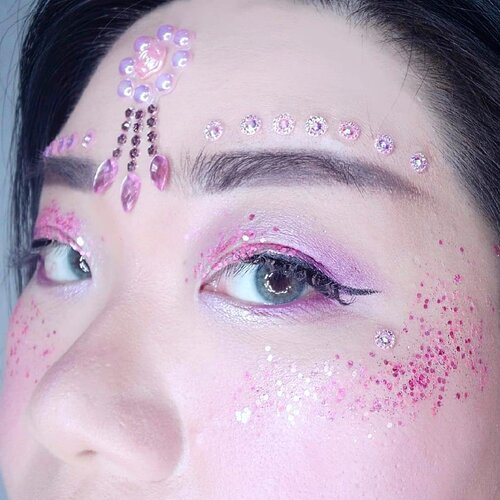 Glittery details.. It surprised me how much fun i had playing with glitters again, it's been a little while as i was taking a little break but i realize that i actually miss doing creative makeup! I was also excited that i had an excuse to use my chunky glitter palette again, i actually used 3 different glitter shades but they look so similar to one another hahaha.For the gems, i used ready to use ones (bought at @mrdiy.indonesia ! For creative content creator, Mr DIY is quire the heaven!) and the ones on my brows are strip one that i cut one by one (that's why in close up pics you can see the square cellotape 🤣😛🤣), i used the same strip to fake a diamente choker haha!Most asked question on the previous pic :1. Head piece is a headband from @hm .2. Hot pink hair streaks are hair clips from @stroberiteen , i also see them a lot at Shopee. No idea what "rambut palsu SD" everybody was referring to because i didn't play with them back then hahaha but mine is good quality, super soft ones!It's hard to catch all the glitters and gems in its original glory on cam so i filmed a video because i love the look so much it's be a shame not to!
#thematicmakeup
#pink
#glitter
#carnivalmakeup
#BeauteFemmeCommunity
#SbyBeautyBlogger
#clozetteid
#startwithSBN
#socobeautynetwork
#brazilcarnaval
+ View more details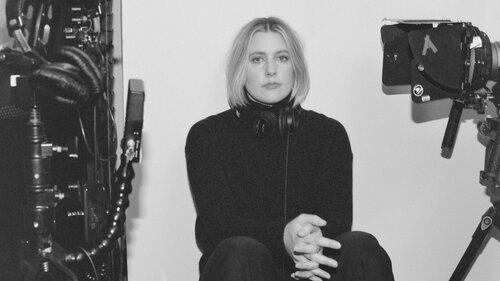 From the ravishing period drama "Portrait of a Lady on Fire" to the indie gem "Daughters of the Dust," the first film directed by an African-American woman to receive a wide theatrical release, here are the best movies by women filmmakers to watch now.
Simak juga artikel menarik lainnya di Article Section pada Clozette App.
+ View more details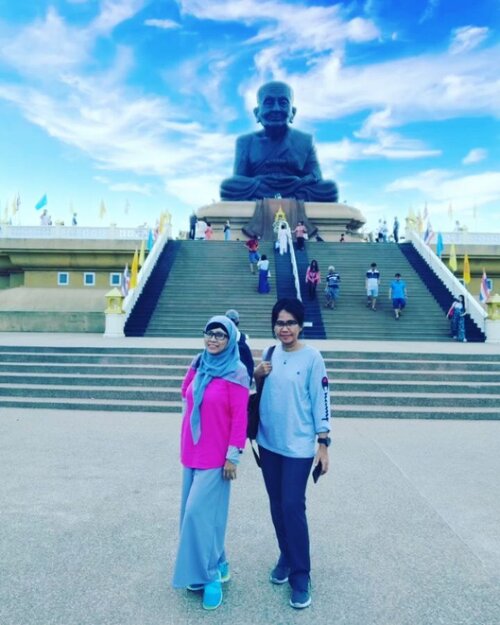 Bulan Oktober 2019 saya berwisata ke Thailand, menjelajah Hua Hin dan sekitarnya. Salah satu tempat yang dikunjungi Wat Huay Mongkol yakni sebuah kompleks kuil yang cukup luas. Terdapat patung biksu legendaris dan  berukuran sangat besar, bernama Luang Phor Thuad yang nampak di foto ini 🕉️Banyak umat Budha berdoa di sini, dan toleransi kedamaian disini begitu terasa, khususnya utk saya yg berbeda keyakinan 🙏 Hiks...terharu saya...Bulan December 2019 saya berwisata kembali ke negeri Gajah Putih menjelajah kota Bangkok 🇹🇭Rencananya saya akan berkeliling Thailand secara bertahap. April 2020 sudah ada niatan kembali ke Thailand untuk menjelajah propinsi lainnya. Tapi kita semua tahu kenapa kita pending rencana wisata kita itu 😅Jika ada kesempatan bisa jalan dan jajan ke Thailand lagi dalam masa stay 3 hari, maka saya akan mewujudkan rencana tertunda itu, yakni :menjelajah provinsi-provinsi di/dekat Thailand Selatan, yakni : Songkhla, Satun, Phatthalung, Nakhon Si Thamarat, Pattani, Yala 🇹🇭Tentunya saya juga mengincar Krabi serta lokasi Abang Leonardo DiCaprio shooting film The Beach 🐚 Pantai May Bay ⛱️ Koh Phi Phi Leh 🏖️Kalian yang pernah ke Thailand pasti kangen juga balik ke sana khan? @wisatathailand lagi bagi2 hadiah loh. Yuk ikutan challenge - ketentuannya bs dicheck di IG @gabywijaya11 💐@
[email protected]
@erlinalinda
#nantikitakethailandlagi
#wisatathailand
📍 ตำบล ทับใต้ อำเภอหัวหิน ประจวบคีรีขันธ์ 77110, Thailand
#balqis57travel
#traveler
#clozetteid
#thailovers
#maukethailand
+ View more details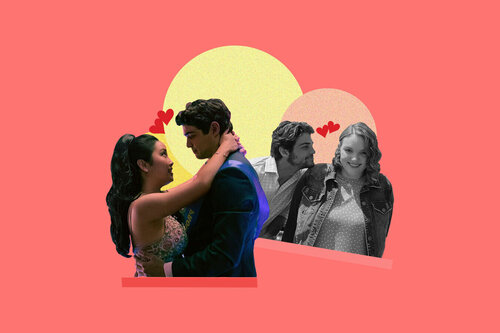 Cocok untuk tontonan malam hari kamu di rumah...
Simak juga artikel menarik lainnya di Article Section pada Clozette App.
+ View more details

loading ...
Back To Top