loading...
Search
274 RESULTS FOR FLATLAYOFTHEDAY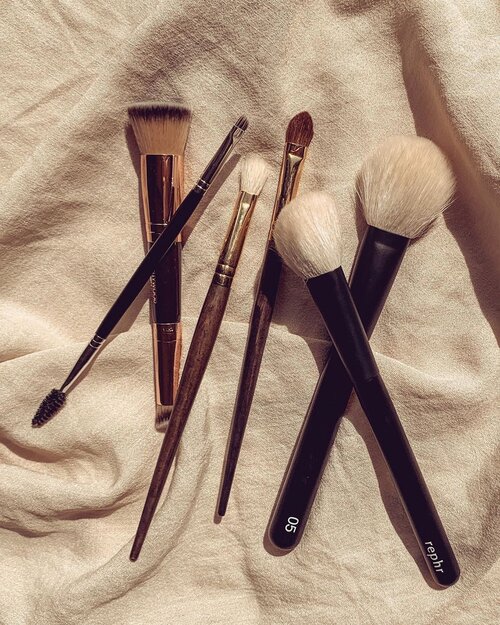 What are your must-have makeup brushes? I have a lot of friends asked me which makeup brushes they should get for their collection. I always recommend getting just the essential brushes first, from whatever brands suit their budget.
⠀⠀⠀⠀⠀⠀⠀⠀⠀
As a makeup artist, I have plenty of brushes and if you've seen my collection, you'd noticed that some of the brushes that I owned are in duplicates. So, I've narrowed it down to these 6 essential brushes.
⠀⠀⠀⠀⠀⠀⠀⠀⠀
These are the brushes that I think would be a great start to your collection. Out of the 6, the Fluffy Blending brush is probably the one that I owned the most & the one that I recommend to people the most as well.
⠀⠀⠀⠀⠀⠀⠀⠀⠀
In picture:
• Foundation/Concealer brush.
• Eyebrow brush with Spoolie.
• Fluffy Blending brush.
• Flat eyeshadow brush.
• Contour Brush.
• Powder/Blush brush.
⠀⠀⠀⠀⠀⠀⠀⠀⠀
You can find variation of these brushes from different brands. Again, buy from whichever brand suits your budget. I've owned brushes from high end brands to drug store to no brands to the free ones they give with the palettes! As long as you know how to handle them, they all do the same job.
⠀⠀⠀⠀⠀⠀⠀⠀⠀
If you don't know where to start in terms of brands, I'd suggest @maccosmetics @maccosmeticscanada @makeupforever for pro quality brushes. For budget friendly brands, I love @realtechniques , @sigmabeauty & @sephora @sephoracanada brand brushes.
⠀⠀⠀⠀⠀⠀⠀⠀⠀
⠀⠀⠀⠀⠀⠀⠀⠀⠀
⠀⠀⠀⠀⠀⠀⠀⠀⠀
⠀⠀⠀⠀⠀⠀⠀⠀⠀
⠀⠀⠀⠀⠀⠀⠀⠀⠀
#makeupflatlay
#clozette
#makeupbrushes
#flatlayphotography
#flatlayoftheday
#flatlaynation
#flatlaythenation
#ctilburymakeup
#smithcosmetics
#bbloggersca
#clozetteid

+ View more details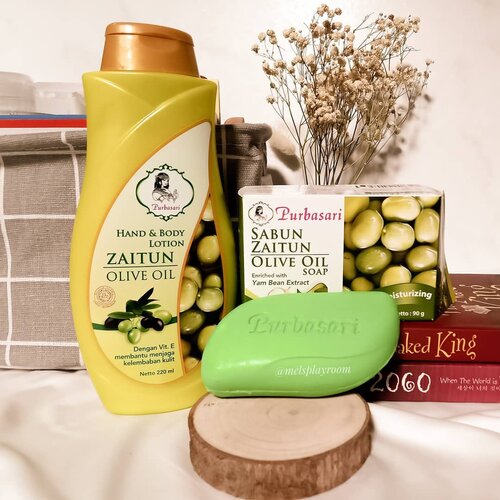 + View more details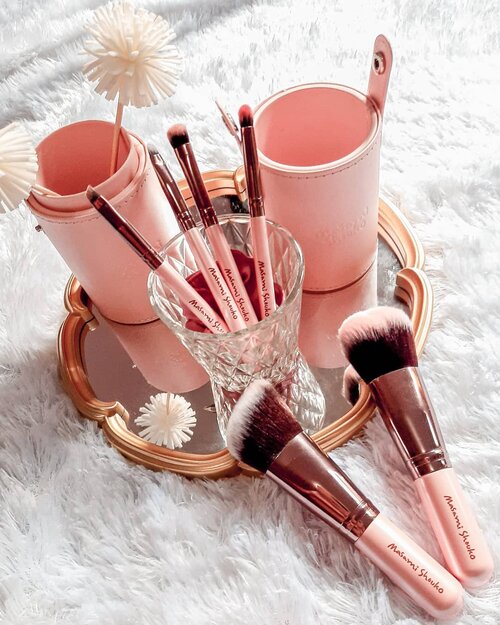 Puppy brush set from @masamishouko 🥰Ini travel-brushes-kit yaa, ada holdernya juga.. panjangnya cuma sekitar 18 cm tapi masih enak banget kok buat dipakai! 😘Ada 6 brush yang terdiri dari 2 face brush dan 4 eye brush, ini detailnya yaa : 01 Powder/Blush Brush02 Contour Brush03 Blending Brush04 Crease Brush05 Eyeliner/Eyebrow Brush06 Eyeshader BrushAku udah pakai beberapa kali dan aku suka sama bulu brush nya yang gak terlalu kaku dan cukup lembut, pas aja gitu buat makeup an! Dan tentunya gak lepas2 bulunya 🤗Warna bulunya semua aslinya kayak di foto slide 2 ya, putih - hitam gradasi gitu.. ini emang sengaja belum aku cuci supaya keliatan udah aku cobain 🤣Buat yg mau cobain juga, lagi diskon loh di @kaycollection ! Cuma jadi 299rb dari harga normal 400rb 🥰P.s : Masami only uses pony, squirrel, sable, muskrat & goat hair on their Natural Brushes and we are Animal Cruelty Free 💕
#masamishouko
#kaycollection
#KayXWidyaLim
#clozetteID
#flatlaystyle
#flatlayoftheday
#makeupbrush

+ View more details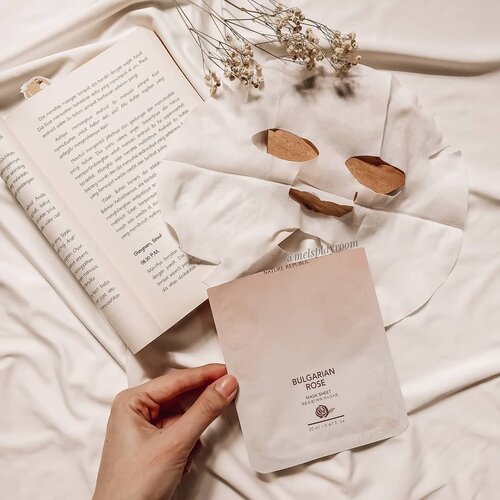 + View more details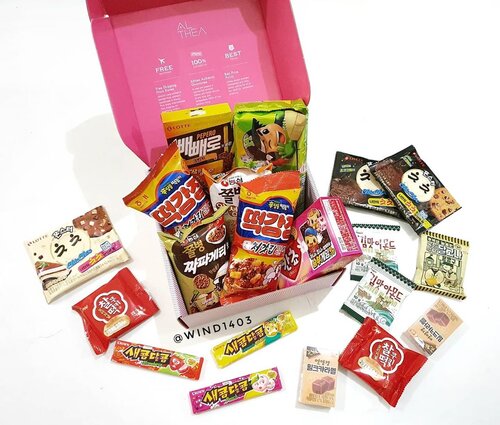 Kalau bicara tentang @altheakorea kalian pasti tahunya kosmetik kan? Sekarang Althea ada snack juga loh, dan variannya cukup banyak 🥰Kemarin aku coba beli bermacam-macam dan sampai ke tanganku dalam kondisi baik, ga remuk, hancur, leleh atau apapun itu, karena dikirim dengan bubblewrap dan dikotakin satu2, sampai segini banyak tuh jadi 4 kotak 😂Sama sekali nggak dipaksain biar muat, kotaknya maish longgar padahal, kayaknya biar nggak hancur karena ketekan dipengiriman ya 😍.Daebak, sejauh ini udah nyemilin 2 bungkus snack berupa ramen yg dimasak trus dikeringin, dijadiin semacam cemilan, rasanya? Enak 😂 sebungkus ga berasa.Sama permen caramel kotakan yang sering dilihqt di drakor itu, rasanya? Manis tapi enak ga berlebihan karena aku ga suka sesuatu yang terlalu manis, even itu permen 😆.Ada yang udah cobain beli snack di Althea?
#altheakorea
#altheashoppingspree
#spreadthemagic
#altheaturns5
#flatlaystyle
#flatlaysunday
#flatlaysidea
#flatlayoftheday
#flatlaymakeup
#clozetteID
#snackkorea
#koreansnacks
+ View more details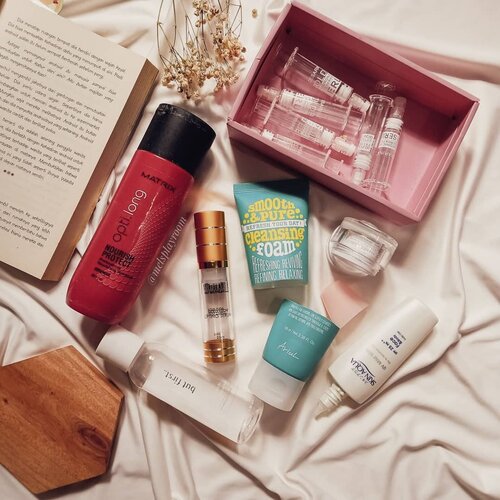 + View more details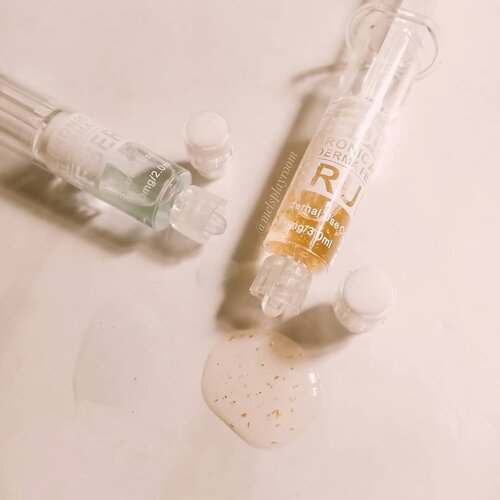 + View more details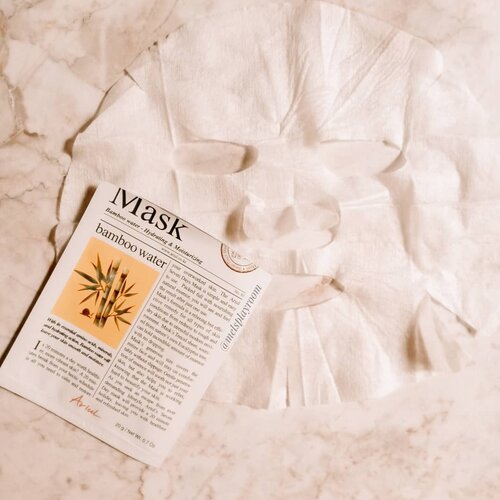 + View more details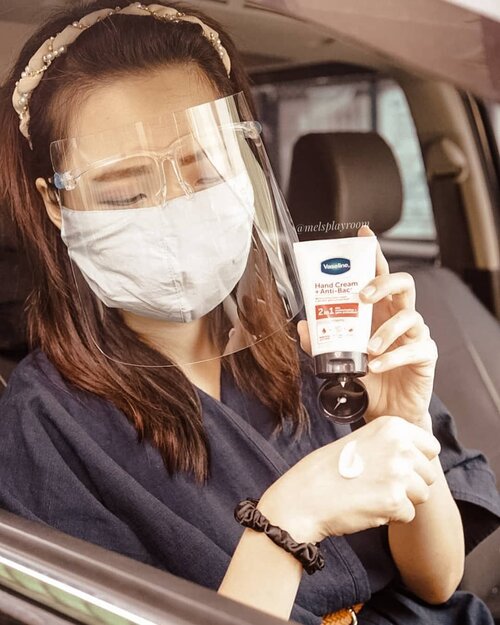 + View more details

loading ...
Back To Top