loading...
Search
3,050 RESULTS FOR FOOD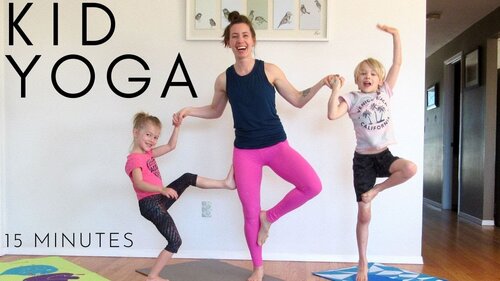 15 Minute Kid Yoga Class | Fit Mama Real Food - YouTube
+ View more details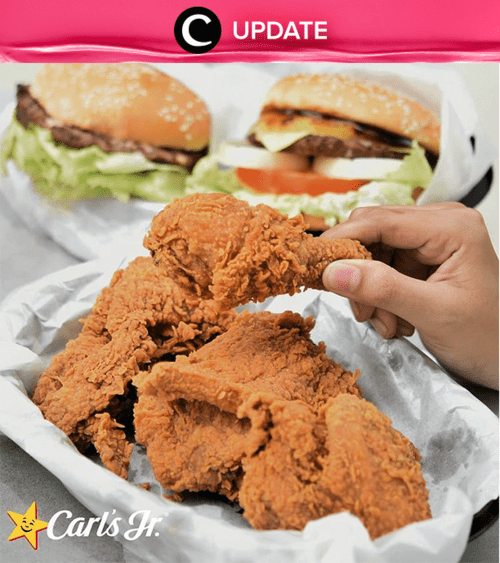 Let's treat yourself like a superstar with Star Deal promo by Carl's Jr! Treat your grumbling stomach with Carl's Jr specially priced menu in the Star Seal list, and order your 5-star junk food now! Lihat info lengkapnya pada bagian Premium Section aplikasi Clozette. Bagi yang belum memiliki Clozette App, kamu bisa download di sini
https://go.onelink.me/app/clozetteupdates
. Jangan lewatkan info seputar acara dan promo dari brand/store lainnya di Updates section.

+ View more details
Anti-acne diet | Foods that cleared my skin! - YouTube
+ View more details
Had an amazing lunch at almatapasbar!! oneeyedjack.bali also serves there. .SWIPE for VIDEO📹.Let me break down one by one:Atmosphere & place: 9/10 Food: Bear with me, it's not gonna be short!🤣...Price: worth the taste✨Parking: yes, across the street. Scooters are more recommended. .To see more reviews check out my Tiktok (jessica_ie2)😉.📸: degabriella 🥰.
#clozetteid
#socomy
#socomyid
#jessiereview
#bali
#explorebali
#balilivin
#thebalibible
#balilife

+ View more details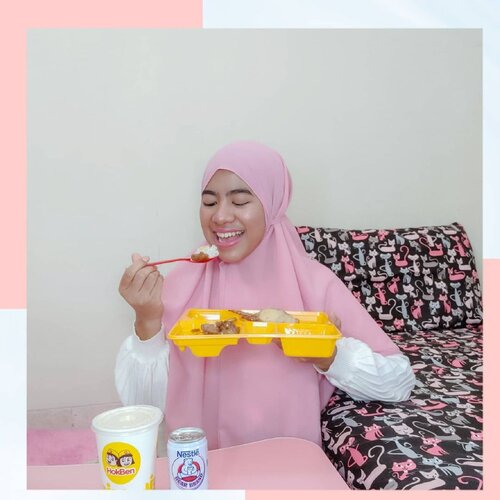 Udah pada siapin makanan untuk Sahur nanti belum nih?Abel mau kasih kabar baik nih buat kalian semua, ada menu Paket Bundling Spesial Ramadhan Bear Brand di Chopstix, Gokana Ramen & Teppan, Burger King dan Hokben di outlet-outlet pilihan via Go Food.Menurutku dengan adanya paket Bundling Spesial Ramadhan ini ngebantu banget, selain praktis bisa diorder via GoFood, soal harga jadi lebih hemat.Dan ini salah satu momen Sahur Abel bersama Menu Hokben pilihan Abel yaitu Promo Bento Special 1, ada tambahan segelas Lemon Tea dan Spesialnya lagi ada tambahan 1 kaleng Bear Brand.Kalian pasti tau, kalau Abel rutin banget minum Bear Brand, apalagi saat bulan Ramadhan ini, 1 kaleng susu Bear Brand saat Sahur bikin energi jadi semangat terus, Puasa lancar asupan nutrisi tubuh juga terpenuhi.Kalian cerita juga dong menu Sahur kalian, tulis di kolom komentar di bawah ini ya 🤗
[email protected]
_id
#1kalengsaatsahurmoment
#1KalengSaatSahurMoment
#ClozetteID
+ View more details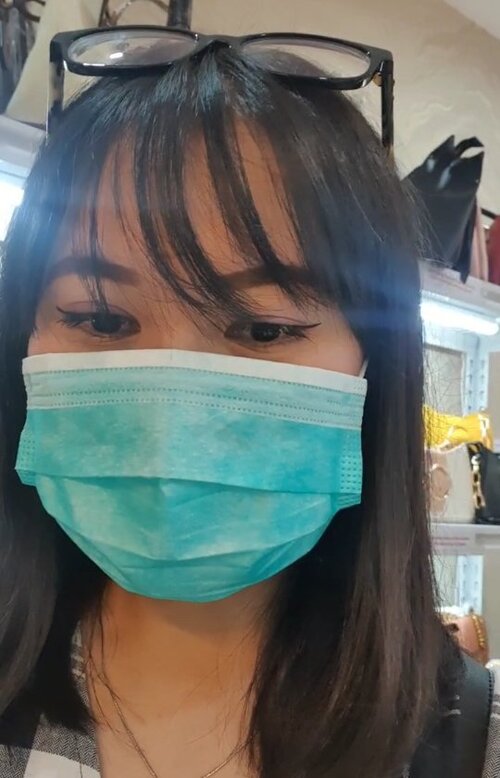 + View more details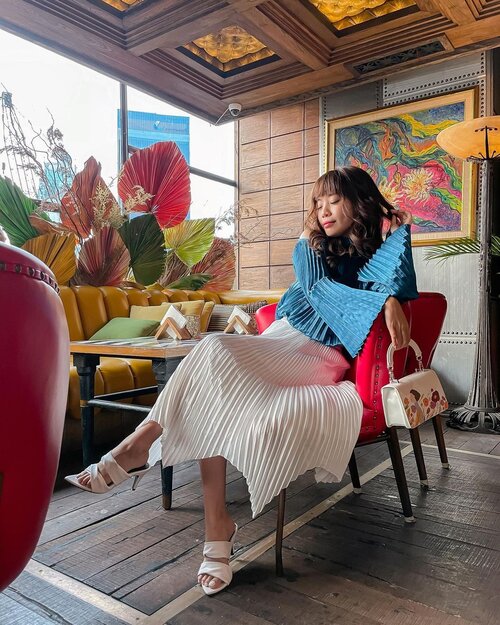 Buenos días ☀️ Just had a wonderful feast last night at @casparjakarta !! Treasuring memories at this not so "hidden gem" at the heart of
#Jakarta
🍃🍹🥘.
.
.
-
Check out their latest Iftar specials too 🥰 (slide two) everything smell so good and taste even better. Never been a great fan of heavy spiced food but these Spanish Mediterranean cuisine are so unique and tasty 😋 This is my second visit and I could say the food quality and taste has improved so much to my liking♥️ .
Iftar Menu consist of:
🍃Starter (seasonal fruits)
🍃Mezze Platter
🍃Main course options
- Shawarma Spiced Chicken with Basmati Rice Pilaf and Rayta.
- Sautéed Mediterranean Seafood with Basmati Rice Pilaf.
- Beef Tagine with Couscous .
🍃Dessert Leche Con Gallelas
🍃Beverage options
- Wan Abut
- Virgin Sangria
- Nona Punch
.
.
.
For more info and rsvp kindly check them out 🥳 @casparjakarta , cause they're limiting their capacity and due to the Ramadhan Iftar season it's getting a bit pack. So if you want to try it, better make your rsvp before your visit.
.
.
.
#stevieculinaryjournal
#whatiwore
#exploretocreate
#style
#yummy
#iftar
#casparjakarta
#goodtime
#explorejakarta
#clozetteid
#ootd

+ View more details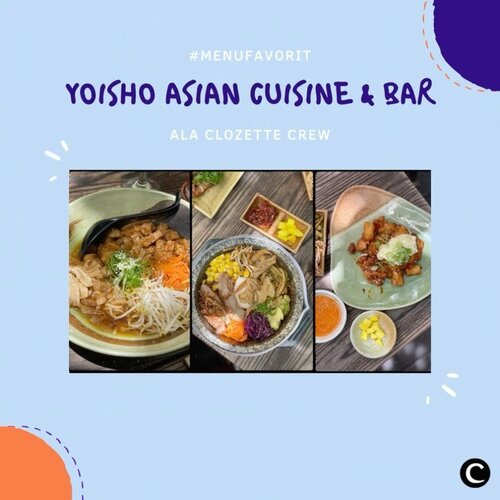 Pecinta Asian food wajib mampir, nih ke @yoishojakarta. Letaknya di Jl. Gunawarman, Kebayoran Baru, Jakarta Selatan. Punya konsep outdoor, Yoisho yang dulu terkenal dengan menu ramen, kini menu-menunya sudah bervariasi, lho! Jangan lupa kalau mau mampir kesini untuk berbuka puasa, lebih baik reservasi dulu. Penasaran sama menu-menu favorit Clozette Crew, nggak? Yuk, simak video berikut!📷 @yoishojakarta
#ClozetteID
#ClozetteIDVideo
#ClozetteXCoolJapan
#ClozetteIDCoolJapan

+ View more details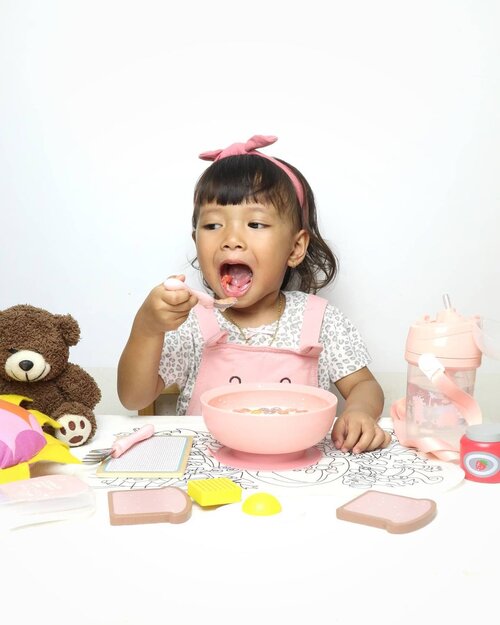 Percaya ga, anak jadi semakin lahap makannya kalau peralatan makannya lucu-lucu menggemaskan?Seperti Kaikai nih, yang lagi belajar makan sendiri pakai mangkuk barunya.. Ditinggal makan sendiri, tau tau makanannya habisss.. 😍 Mulai sekarang belajar mandiri ya Kaiii.. Sebentar lagi adeknya mau lahir, Umminya bakal semakin heboh anak 3 😂Swipe left Mams, MUGU Set kali ini warnanya gemes banget.. Motifnya juga lucu.. Training Bottlenya juga motif Dino.. Jadi ciwi-ciwi bisa donk koleksi dino. 🦕Kenapa aku pilih MUGU? Selain warna dan motifnya yang menggemaskan, MUGU Set terbuat dari BPA Free, Latex Free, Pthalate Free, PVC Free, Nitrosamine Free sehingga aman digunakan anak setiap hari untuk makan dan minum (food grade).Jadi ga worry ya.. Detail produk, swipe left terus.. 😍Kepoin deh Mams koleksi MUGU lainnya di @mugubaby 😉
#MUGUMoments
#ClozetteID

+ View more details

loading ...
Back To Top